Locals react to Walmart's new gun policy announcement
Survey indicates more Walmart shoppers support changes

Originally Published: September 5, 2019 9:16 p.m.
EDITOR'S NOTE: To read the full letter Walmart CEO Doug McMillon wrote to the company's employees, click here.
After reading about the recent mass shootings that took place first at a Walmart in El Paso, Texas, and then outside a popular bar in Dayton, Ohio, Prescott resident Karrigan Karcie grew concerned for the safety of her and her two young children.
"I didn't go to Walmart for a while after I heard about the shootings," Karcie said.
But when she heard this week that Walmart is now asking its customers not to openly carry firearms in its stores, she found it reassuring.
"It makes you feel a little bit better when there is somebody at the doors checking people," she said.
Other people had a more adverse reaction to the announcement.
"I think it's a bunch of BS," Chino Valley resident Patrick Brucham said. "Walmart is being too PC (politically correct)."
As someone who hunts and often carries a gun on him, Brucham believes that limiting peoples' right in Arizona to open-carry doesn't prevent the likelihood that a shooting could occur.
"It's not going to stop people who are carrying a gun illegally from killing people," he said.
It will, however, impact his desire to shop at Walmart anymore, especially since the company will also no longer be selling handgun or short-barrel rifle ammunition.
"I rather go to a place that isn't going to limit my Second Amendment rights," he said. "If they're not going to sell ammo here, I'm not going to buy weapons from them."
Prescott resident Dorothy Mackenzie had exactly the opposite reaction to the announcement. She cheers whenever a business takes a stand against guns and gun violence. For instance, when Dick's Sporting Goods announced in March that it would stop selling guns in 125 of its stores, she started frequenting the store.
"I gave them more of my business as a result," Mackenzie said.
In a memo to Walmart employees and staff members Sept. 3, CEO Doug McMillon talked about potentially "inconveniencing customers."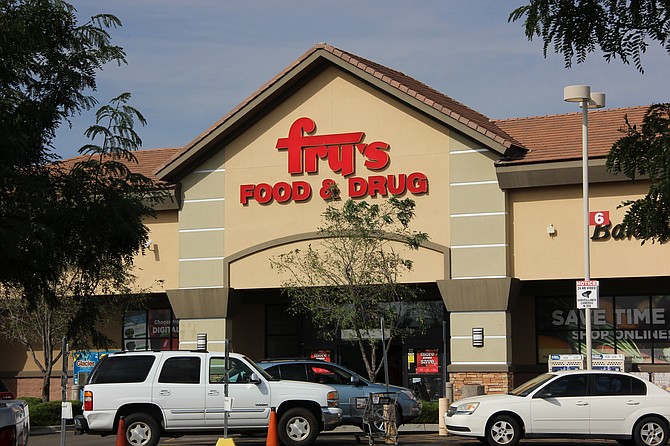 "We know these decisions will inconvenience some of our customers, and we hope they will understand. As a company, we experienced two horrific events in one week, and we will never be the same," McMillon said in the statement.
A survey published by CivicScience indicates that more people think like Mackenzie than they do like Brucham when it comes to their Walmart shopping habits moving forward. Of the 1,380 U.S. adult Walmart shoppers polled, 29% percent said they are "more likely" to shop in Walmart stores due to the changed open-carry policy, with 22% saying they are "much more likely." Conversely, 19% said they are less likely, including 14% who said they are "much less likely." A second survey question asked to 1,471 U.S. adult Walmart shoppers specifically about the company's ban on some ammunition sales gleaned similar results. Twenty-eight percent of respondents said the new policy will make them more likely to shop in Walmart stores, including 21% who are "much more likely." Twenty percent said they were "less likely" and 14 percent "much less likely," while 51 percent said they would visit Walmart "about the same" as they do currently.
Walmart will also stop selling handguns in Alaska, which is reportedly the only state where the company still sells handguns in its stores.
Walmart will reportedly still sell long-barrel deer rifles and shotguns, along with much of the ammunition for those guns.
Hours after Walmart's gun policy announcement on Sept. 3, Kroger, which owns Fry's Food and Drug, released a separate statement saying it too will begin asking customers not to open-carry in its stores. Both Walmart and Kroger said they will continue to allow concealed carry by customers with permits in stores.
Other retailers, like CVS and Walgreens, have also announced that they, too, will ask shoppers to leave their guns at home.
"We join the growing chorus of businesses in requesting that our customers, other than authorized law-enforcement personnel, do not bring firearms into our stores," CVS stated in a tweet Sept. 5.
As for enforcing the no open-carry policy, Walmart will be posting new signage and "have a very nonconfrontational approach to implementing this policy," said Delia Garcia, a Walmart spokesperson. "Having said that, a member of management should evaluate each situation and address it appropriately," Garcia said. "Safety is a top priority and if an individual is deemed to be a potential threat to customers and associates, the manager on duty will take necessary precautions and contact law enforcement."
The Courier asked to speak with local store managers about how each store is handling the changes in policy, but was told that the company is "declining requests for store-level interviews" for this particular announcement.
Follow Max Efrein on Twitter @mefrein, email him at mefrein@prescottaz.com or call him at 928-445-3333 ext. 1105.
SUBMIT FEEDBACK
Click Below to:
More like this story