Skyview students step up for Walk to School Day in downtown Prescott

Originally Published: October 23, 2019 9:17 p.m.
Updated as of Wednesday, October 23, 2019 10:13 PM
About 50 Skyview Elementary students and parents celebrated national Walk to School Day by gathering at Ken Lindley Field and then proceeding with Prescott Police motorcycle escorts toward the school on South Rush Street across West Gurley Street on Wednesday morning.
Before the students started their walk at about 7:15 a.m. with the sun beaming down on them, Safe Routes to School Coordinator Josette Kubin talked with the children and their parents about pedestrian safety. Kubin emphasized the use of crosswalks, pedestrian crossing lights and proper walking etiquette on sidewalks where pedestrians can walk with traffic. On roads without sidewalks, Kubin explained pedestrians are expected to walk on the far left of the roadway so they face traffic.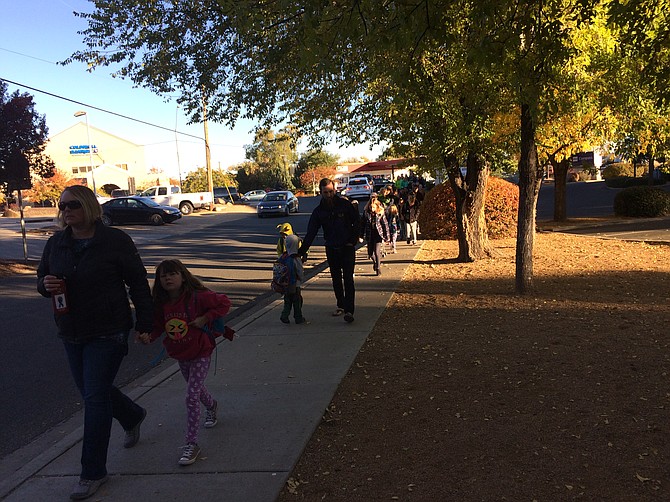 She was clear that when walking at intersections all walkers need to look three ways — left, right and then back again — before crossing. She advised it is always good to make eye contact with drivers before proceeding across the road to assure they are visible to them.
Kubin has led this effort with both district and charter schools at the end of October for the last several years.
On Friday, Abia Judd Elementary students will participate in the event.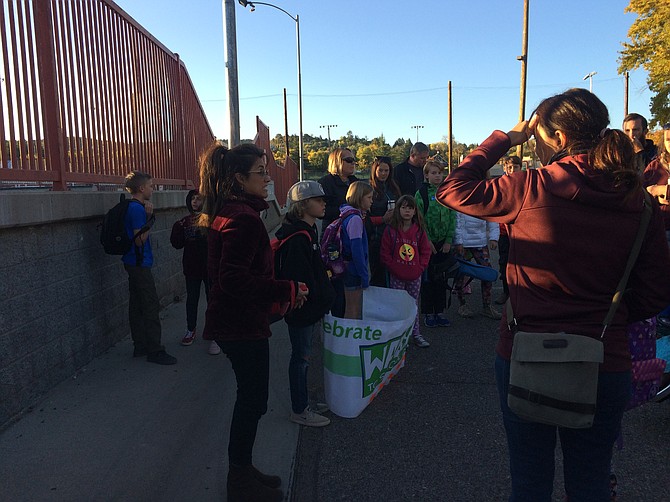 More like this story
SUBMIT FEEDBACK
Click Below to: