At a Glance: Scotland's Jim Malcom performs Oct. 24
Kudos staff
Originally Published: October 17, 2019 5:50 p.m.
Updated as of Monday, October 21, 2019 11:37 PM
Hear Scotland's Jim Malcom
Scottish folk singer and songwriter Jim Malcolm, who plays guitar and harmonica while telling stories, is coming back to Prescott for the Prescott Celtic Concert series, held at Trinity Presbyterian Church.
Hailed as one of Scotland's finest singers and songwriters, Malcolm's Thursday, Oct. 24, performance will present audiences with an evening of old and new Scottish songs. The show begins at 6:30 p.m. and tickets are $22 for general admission, $10 for college students and free for 19 and younger.

Trinity Presbyterian Church is located at 630 Park Ave. For more information, call Dave McNabb at 928-771-1218.
See a Dixie Chicks tribute
Heather Stricker, Chelsee Hicks and Janée Page are coming together at 7 p.m. Friday, Oct. 18, to celebrate the music of the award-winning country trio, The Dixie Chicks.
The show features an evening filled with such favorites as "Some Days You Gotta Dance," "Cowboy Take Me Away" and "Goodbye Earl," along with a few surprises.
Tickets are $25 for adults, $22 for seniors and $30 for opera box seats, available online at www.prescottelkstheater.com, by calling 928-777-1370 or at the door one hour prior to the performance.
The Elks Theatre and Performing Arts Center is located at 117 E. Gurley St.
Enjoy a hometown festival
Head to the heart of downtown Prescott from 11 a.m. to 10 p.m. Saturday, Oct. 19 for the first-ever Everybody's Hometown Festival, taking place on East Goodwin, South Cortez and South Montezuma Streets.
Each street features a theme specific to Prescott including local bands, food from local restaurants, local breweries and family fun. The ultimate block party, the event is set to be an annual event focused on the support of local businesses showcasing what makes Prescott feel like everybody's hometown and also serves as financial support for the annual Courthouse Lighting in December.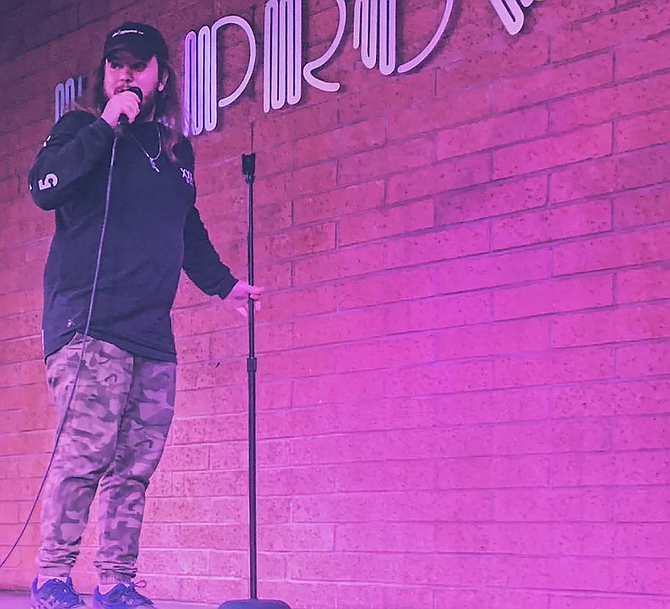 Chuckle at the Elks Theatre
Prescott Night Out and Under the Elk Productions are presenting Comedy Night at the Elks Part Two in the third floor Crystal Hall at the Elks Theatre and Performing Arts Center Friday, Oct. 18.
The 7:30 p.m. show features MandoMan, T Dog Kingsby and Bubba McComb as the headliners. Due to adult content and language, the show is for adults only.
Tickets are $15 in advance, available at www.prescottnightout.com, and $25 at the door. For more information, call 928-710-9361.
The Elks Theatre and Performing Arts Center is located at 117 E. Gurley St.
More like this story
SUBMIT FEEDBACK
Click Below to: