A Taste of Hometown: Oct. 19 festival showcases Prescott-style food, drink, fun

By
Cindy Barks
|
Cindy_Barks
Originally Published: October 15, 2019 9:03 p.m.
The creamy rigatoni pasta was whisked into a "bowl" crafted from a carved-out 70-pound parmesan wheel at Rosa's Pizzeria Monday morning.
The product: A hearty, yet velvety, bite of Italian-cuisine goodness.
Just a block or so away at El Gato Azul, a row of crispy black-bean wontons garnished with goat-cheese and honey-chipotle sauce sat next to a plateful of skewered chorizo-chicken meatballs.
The three tasty offerings are just a sampling of the dozens of Prescott-created bites that will be available to attendees of a new Taste of Prescott event that is set to highlight this weekend's inaugural Everybody's Hometown Festival.
The festival is scheduled throughout the day on Saturday, Oct. 19, on East Goodwin, South Cortez and South Montezuma streets. Each street will feature a different theme — ranging from local foods, local breweries, local bands, and family fun.
Billed as "Prescott's Ultimate Block Party," the event is among the ideas that grew from the "Flip this Town" effort that started this past winter with a community workshop with nationally known downtown-revitalization expert Ron Drake.
Central to the effort: Focusing on Prescott's "dining-destination" aspect; making downtown more family-friendly; and expanding the downtown events beyond the already-busy courthouse plaza.
The Everybody's Hometown Festival is intended to be an annual signature event, and proceeds from the event are going toward another iconic Prescott happening: The Christmas-season Courthouse Lighting.
'Taste of Prescott'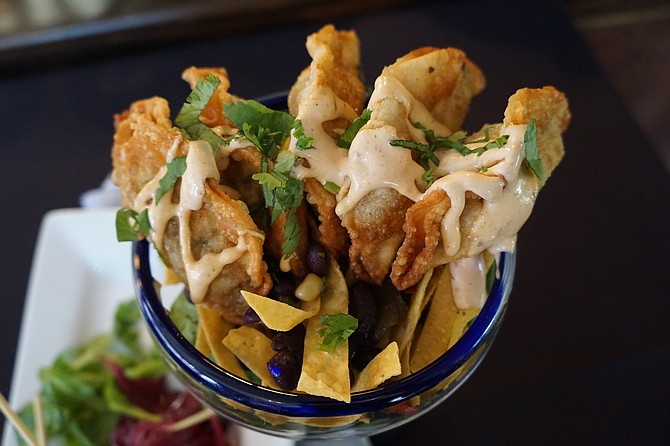 Local restaurateur Skyler Reeves is helming the planning for the festival, and his restaurant, Rosa's Pizzeria, will be among the 30 or so local restaurants, bars and breweries that will participate in the food show.
Along with various samples from Rosa's and El Gato, the day's bites are expected to include: braised pork belly and savory bread pudding from John's Chophouse; fennel pollen-dusted wild day-boat scallop and asiago and local-rosemary polenta from Farm Provisions; kielbasa, smoked German sausage and bratwurst served with various dipping sauces from Lazy G Brewhouse; lobster and crab-cheese dip with toasted baguette from Murphy's; pulled-pork and Sloppy-Joe sliders and hummus and veggie/shrimp skewers from This Dude's Food; al pastor tacos on a spit from Park Plaza Liquor & Deli; and beet salad, pesto fettuccine with andouille sausage, and chicken waffle cone from Raven Café.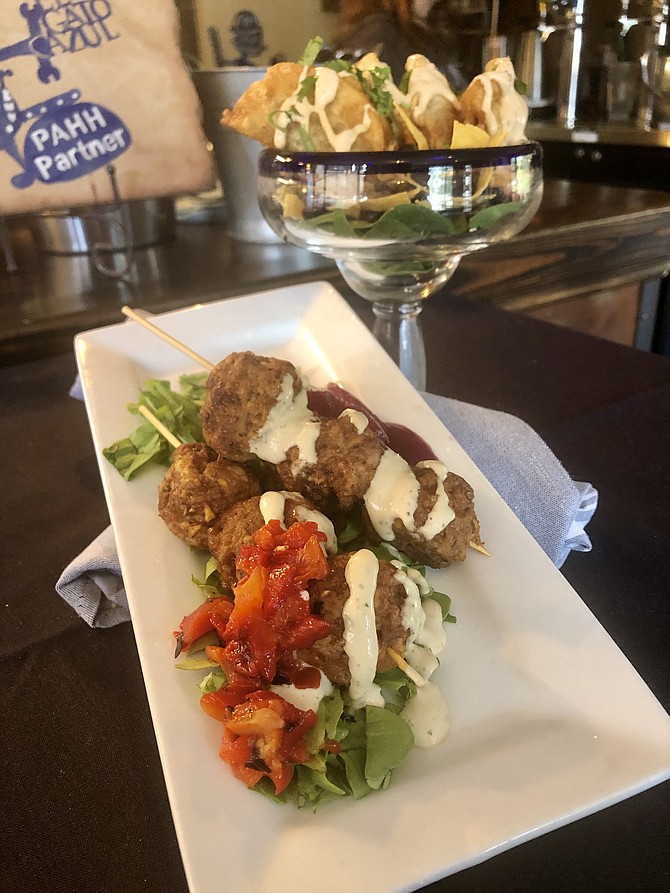 A host of other local restaurants are also are on board to offer samples. In addition, a number of breweries, wineries and pubs will be pouring alcohol samples.
Tickets will be available for a range of options and prices, Reeves said. For instance, general admission online (https://www.eventbrite.com/e/everybodys-hometown-festival-tickets-65222923520) is $25 (plus a $3.16 fee), which includes 15 taste tickets. At the gate, general admission will be $35. A VIP taster ticket is $60 plus a $5.28 fee, and will include 30 taste tickets.
Online ticket sales close at 11 p.m. Oct. 18, according to the website.
Reeves, who also owns the Barley Hound in downtown Prescott, said the idea for the Taste of Prescott stemmed from a desire to promote Prescott's growing food scene.
"We want to promote Prescott as a dining destination," Reeves said, adding that the notion of banding together to promote the dining destination as a whole is good for everyone.
El Gato Azul owner Barry Barbe, who has been on the Prescott restaurant scene for 22 years, said Prescott's restaurant choices have grown significantly in recent years.
"The dining options continue to expand and increase," Barbe said. "In the downtown, there are so many options within walking distance."
He added that the number of spots that are locally owned and operated is also on the rise. "We've come a long way," Barbe said. "The food scene has evolved into a younger, more cosmopolitan scene."
The "chef-driven" atmosphere results in a unique culinary scene, Barbe said. "Everybody's kind of doing their own twists; they're putting on a Prescott spin."
The local spin will be on display on Saturday, say Reeves and Barbe. The Taste of Prescott "is going to showcase the best of Prescott," Barbe said.
The Taste of Prescott will be just one component of the larger Everybody's Hometown Festival. The food portion will be located on South Cortez Street.
Family-friendly
On the South Montezuma side, the festival will be geared toward the family, and will be intended to interest everyone from children to teenagers to adults.
Reeves said free games such as corn hole and ping pong will be available, along with ticketed games. "Games and rides are arcade style, so you can decide how many tokens you'd like to purchase at the ticket tent based on what you'd like to pay," states the festival website.
Among the games and attractions are: coloring, chalk art, kid's climbing wall, dual-lane bungee run, football toss and Wild West archery.
During recent downtown-focused meetings, Reeves said the need for more family-friendly activities in Prescott has been a common theme.
Beyond the plaza
Another of the common themes has been the need to expand downtown-Prescott's activities past the busy streets that directly front the plaza.
That is why Everybody's Hometown Festival will be located partially off the plaza on South Cortez and South Montezuma (along with East Goodwin).
Goodwin will be the site of the festival's music and street-tavern components.
Live entertainment will take place from 11 a.m. to 10 p.m., and will feature free admission until about 5 p.m., starting with a yoga class hosted by Bend Hot Yoga at 11 a.m., and continuing with classes such as salsa dancing in the street, as well as a hot-dog-eating contest.
Local bands are scheduled to do sets throughout the day from 11 a.m. to 5 p.m.
Then, from 5 to 10 p.m. a $20 general standing-room admission will be charged to take in a range of bands, including The Cheektones, Scandalous Hands and Hollywood U2, a U2 tribute band.
VIP and Festival all-access passes are also available online, at: https://www.eventbrite.com/e/everybodys-hometown-festival-tickets-65222923520.
Follow Cindy Barks on Twitter @Cindy_Barks. Reach her at 928-445-3333, ext. 2034, or cbarks@prescottaz.com.
More like this story
SUBMIT FEEDBACK
Click Below to: