PAAHC hits the book festival
Prescott's first book festival in 10 years, president says

Originally Published: November 21, 2019 6:43 p.m.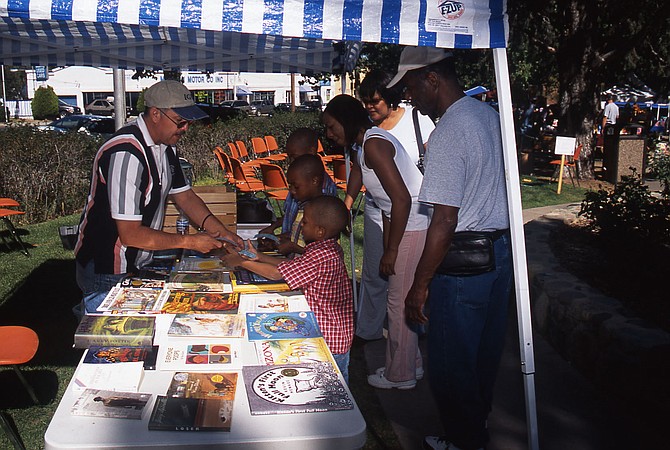 After a call for authors earlier this year, things are looking good for the Prescott Area Arts & Humanities Council's inaugural Thumb Butte Book Festival, said President Parker Anderson.
"We had an overwhelming response," Anderson said. "We were both amazed and very pleased. We didn't know what to expect since it has been 10 years since Prescott has had a book festival."
Held from 10 a.m. to 4 p.m. Saturday, Nov. 23, the festival will feature many authors and bookstores selling their books as well as speakers doing readings and talks, a children's area where kids can experience Miss Parker teaching them various writing skills and maybe some games and two food trucks, he said. Speakers include science fiction author and Prescott resident Alan Dean Foster as the keynote speaker along with Brad Courtney, Darlene Wilson, Susan Lang, Patricia Ireland-Williams and Kim Eldredge.
The festival will be at the Smoki Museum Pueblo Building, 147 N. Arizona Ave, and the organization is hoping to make it an annual event, Anderson said.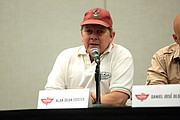 "A lot of it will be based on the response of the public for sure," he said. "Considering the amount of interest we've generated with book writers, we're very optimistic."
The Prescott Area Arts and Humanities Council is an advocate and a resource for the arts to the public and government. Through the dedication of its board of directors, staff and community members, the organization serves as a primary liaison and unifying force for Prescott area arts and humanities, people and organizations. Overall, it has sought to achieve collaboration among the artists, humanists and producers of the arts and humanities in the Prescott and Yavapai County region.
This will be the organization's first sponsored festival since 2010 or 2011, Anderson said. It is also co-sponsored by Peregrine Book Company and the Smoki Museuem. The last book festival the Prescott area saw was put on by Sharlot Hall Museum, he said.
The best part about being able to put it on is knowing the group is doing something positive for the humanities, Anderson said.
"It's clearly a needed thing," he said, adding he also enjoys meeting a lot of the authors out there. "It's wonderful to get them together for a common endeavor. We expect to have a lot of fun doing it."
Even though many people are saying that hard copy books are falling out in favor of e-books, they've held on longer than people have expected, Anderson said. Book festivals do seem to be popular and can be found in many areas like Tucson, Flagstaff and Payson, he said. They celebrate reading and knowledge, Anderson said.
The event is free and open to the public.
More like this story
SUBMIT FEEDBACK
Click Below to: