Fourth graders create, produce original opera

Originally Published: November 14, 2019 8:22 p.m.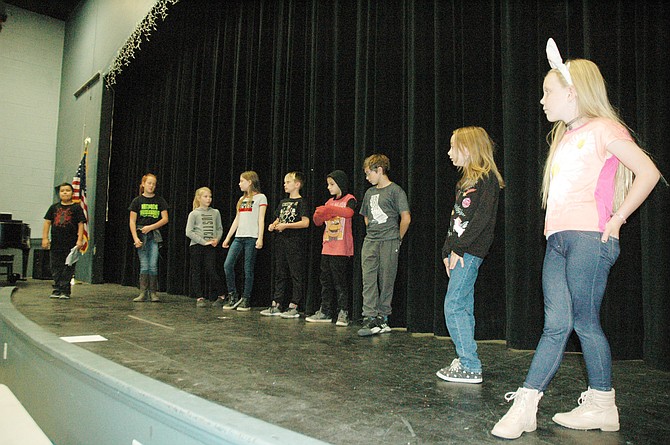 As the manager for his class' upcoming opera, Jase Smith said it's going a lot better than he initially thought it would.
"I think this is their first day not using scripts," Smith said of the actors Tuesday afternoon, Nov. 12. "When I came into set design and carpenters, I think they surprised me a lot because they were listening and they were actually coming well together."
Smith said he enjoys being the show's manager because he gets to go around to where all of the crewmembers are and test things out to see how they're coming. Seeing all of them succeed is rewarding, especially as the production started a week behind, he said.
A fourth grader at Franklin Phonetic School, Smith is just one of all the fourth-grade students who have created an original opera as a class. They do everything for it, said fourth-grade teacher Tracey Norvell.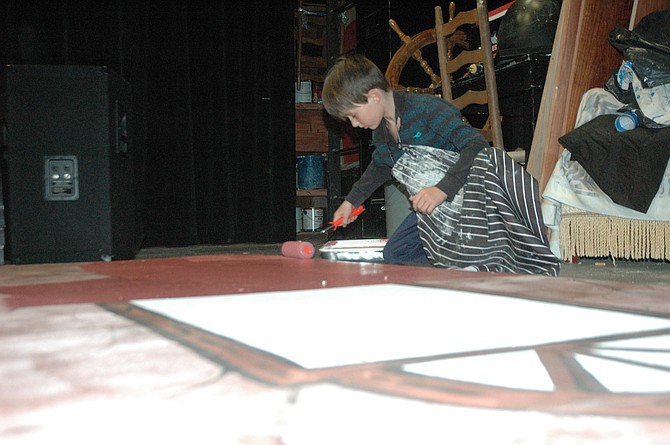 "They have come together, they wrote up all of the ideas and then they met with an adult who helped them write the entire thing … they have to teach a lesson and they break up into all the different parts of it," Norvell said. "There's carpenters, there's makeup artists, all of it. Lighting. Everybody does something."
Having the fourth grade class put on an opera is something the school has been doing for nearly 20 years, she said.
Presented by The Spider Opera Company, the opera titled "The Haunted Lesson" tells a story of some sly kids who plan a fake birthday party to trick their friends into a game of Truth or Dare at a haunted hotel that gets out of control, resulting in them learning a lesson of respecting others and having a good attitude.
Showtimes are at 1 and 7 p.m. Thursday, Nov. 21, in the Franklin Phonetic School auditorium, 6116 Highway 69. The earlier showing will have the rest of the school in the audience, Norvell said. Admission is free.
One of the show's writers, Charlies Mairena, said she was excited when she got picked to be a writer because she loves writing. Another writer, Logan McFall, said he thought it would be cool to be able to write something the whole school would see.
Surviving the auditions, Jasmine O'Shaughnessy said it's really fun to act as well as be a part of the group. She's really enjoying it, O'Shaughnessy said.

"I love to act," she said. "It's fun for me."
More like this story
SUBMIT FEEDBACK
Click Below to: