Need2Know: Jersey Mike's Subs opens first location in Prescott; Prescott Meat Co. up and running on Gurley; Siegler & Ferry CPAs moves to Navajo Drive in Prescott Valley
By
Doug Cook
|
dougout_dc
Originally Published: November 2, 2019 7:27 p.m.
JERSEY MIKE'S CELEBRATES GRAND OPENING IN PRESCOTT
Jersey Mike's Subs celebrated its grand opening in Prescott Oct. 30 at 811 Whipple St., as franchise owners Steve and Syndie Wolsey conducted a fundraiser in support of the YMCA.
The so-called "free sub fundraiser" ends today, Nov. 3, to benefit the James Family Prescott YMCA, which is located across the street at 750 Whipple St.
Jersey Mike's circulated 7,500 coupons across the community, which offered a free regular sub for a minimum $2 contribution to the Prescott Y. Customers had to have the coupon with them to participate.
Since 2010, Jersey Mike's locations across the country have raised more than $41 million for worthy local charities and have distributed more than 2 million free sub sandwiches to help numerous causes.
In March 2019, the company's ninth annual Jersey Mike's Month of Giving generated more than $7.3 million for more than 200 charities in America.
"We were initially attracted to Jersey Mike's because of the friendly staff, and the subs are delicious," Syndie stated in a news release. "Our son races in motocross and we would have to travel out to Rancho Cucamonga [California] a lot for his training. It was in that town where we had our first Jersey Mike's. Once we bit into our sandwiches, we were hooked."
A year later, the Wolseys opened their first Jersey Mike's location in Kingman. The Prescott restaurant represents their second.
Started in 1956, Jersey Mike's now has 2,000 restaurants open and under development nationwide. Jersey Mike's was named the country's Fastest-Growing Sandwich Chain in the 2019 Nation's Restaurant News Top 200, and the #1 Most Admired Fast-Casual Brand in QSR's 2019 Reader's Choice Awards.
Jersey Mike's turkey breast, ham, prosciuttini and cappacuolo are all antibiotic free. Udi's gluten free bread is also available. The Prescott restaurant's hours are 10 a.m. to 9 p.m. seven days a week. For more information, call 928-420-8998.
SIEGLER & FERRY CPAs MOVES TO NAVAJO DRIVE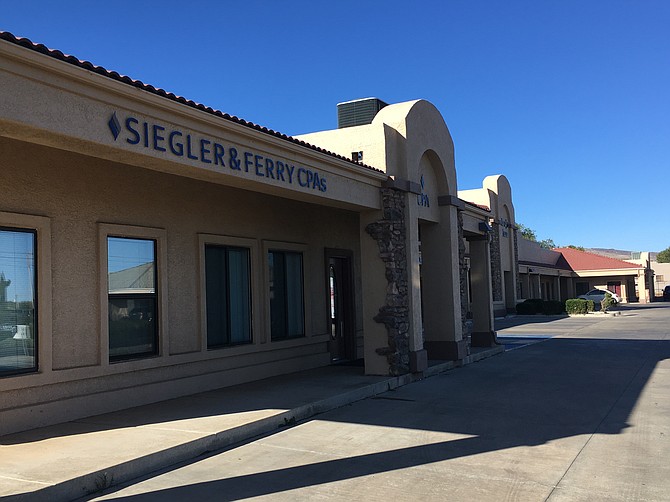 Siegler & Ferry CPAs has outgrown its former location and has moved to 3050 N. Navajo Drive Suite 101 in Prescott Valley. It will be playing host to a grand opening and ribbon cutting at its new location from 3 to 5 p.m. Wednesday, Nov. 6.
All are welcome to attend. Snacks, beverages and a drawing for prizes are included.
Siegler & Ferry CPAs offers a full range of services to individuals and small/medium businesses.
For individuals, services include income tax preparation, estate and trust taxes, and personal financial bookkeeping, among others.
For businesses, services include small-business accounting, payroll preparation and reports, income tax preparation, QuickBooks assistance and/or training, cash-flow management, new-business formation, strategic business planning, succession planning, and internal controls assessment, among others.
Siegler & Ferry CPAs offers new clients a free half-hour consultation related to accounting and taxation.
For more information, visit ferrycpa.com or call 928-772-1714.
PRESCOTT MEAT COMPANY UP AND RUNNING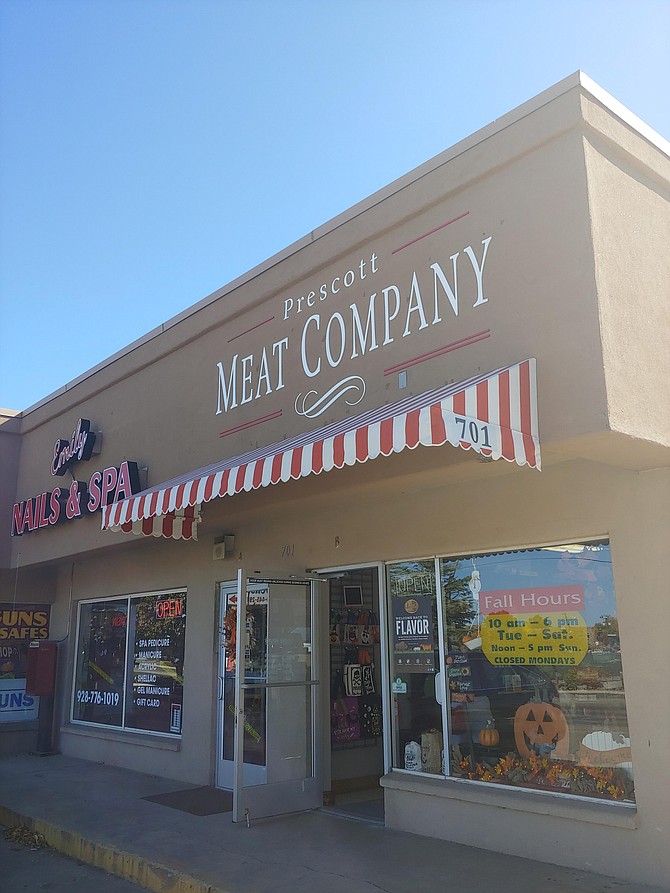 Prescott Meat Company, which conducted a soft opening Oct. 25 at 701 E. Gurley St., sells premium Angus beef, pork and chicken, among several other items, directly from animal-friendly family farms, mostly on the East Coast.
The store has the feel of an old-fashioned butcher's shop. Closed on Mondays, hours are 10 a.m. to 6 p.m. Tuesdays through Saturdays, and noon to 5 p.m. Sundays.
For more information, call 928-237-5694.
To submit items for the Courier's Need2Know, email editors@prescottaz.com; for legal advertisements, email ssialega@prescottaz.com.
More like this story
SUBMIT FEEDBACK
Click Below to: