Prescott Valley man faces charges after allegedly attacking ex-girlfriend
Victim services available for domestic violence

Originally Published: May 15, 2019 7:14 p.m.
A Prescott Valley man was arrested in Mesa Wednesday, May 15, for allegedly assaulting and robbing his ex-girlfriend at her job in Prescott Valley two days earlier.
The man, 34-year-old Eric Godoy, had reportedly showed up at the victim's workplace near Spouse Drive and Tonto Way on Monday, May 13, attacked her publicly and stole her phone before fleeing the scene, Prescott Valley Police Department (PVPD) spokesperson Cody Chewning said.
Officers who responded indicated in their report that the victim had been struck in the face, causing severe injury to her eye.
During an investigation, officers found that Godoy had made several disturbing social media posts about the assault. Using this information, officers were able to locate Godoy in Mesa, where he arrested by the Mesa Police Department on Wednesday.
Godoy was booked into the Yavapai County jail on charges including robbery, theft, criminal damage, trespassing and aggravated assault.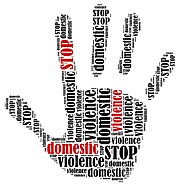 "These acts of domestic violence are never justified," Chewning said. "If you fall victim to these crimes, please be aware that both Prescott Valley Police and other outside resources are there to help."
For instance, PVPD Victim Services can provide financial assistance in the form of re-keying homes and property damage repairs, Chewning said. They can also provide temporary cell phones for victims that need access to a phone. For such help, call PVPD at 928-772-9261 and ask for victim services.
The following resources in Yavapai County can also help:
• Stepping Stones Agencies have a 24/7 hotline that can be reached at 928-445-4673 and can be used for domestic violence advocacy and emergency shelter.
• Yavapai Family Advocacy Center can be reached at 928-775-0669 and can be used for family violence advocacy and domestic violence survivor support groups.
• Verde Valley Sanctuary can help with emergency shelter and legal advocacy, and they can be reached at 928-634-5211.
"Prescott Valley Police would also like to publicly applaud the work of Officer Gabe Maldonado concerning this case," Chewning said. "Officer Maldonado went above and beyond to make sure the victim was given every resource possible and that the suspect was caught."
Follow Max Efrein on Twitter @mefrein, email him at mefrein@prescottaz.com or call him at 928-445-3333 ext. 1105.
SUBMIT FEEDBACK
Click Below to:
More like this story