Over 50 animals found in 'cruel,' 'horrifying' living conditions at Cordes Lakes home
Woman arrested on multiple complaints

By
Max Efrein
|
mefrein
Originally Published: May 8, 2019 5:17 p.m.
A Cordes Lakes woman has been arrested after more than 50 animals were found clearly neglected and abused in her cluttered home on Sunday, May 5, police said.
The woman, Stacy Hembree, 50, had recently moved to a home in the 20900 block of Marble Canyon Way, Cordes Lakes, after being evicted from another nearby home due to issues involving animal abuse, according to the Yavapai County Sheriff's Office (YCSO).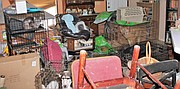 Animal Control Officers (ACO) with the YCSO received a report that her animals were overtaking the home and not being properly cared for. When they went to check on the situation, they saw conditions that were "cruel, deplorable, horrifying, shocking and very disheartening," as indicated by the investigating ACO.
Cats, dogs, guinea pigs and rabbits were stashed in common areas, many of which were in cages and kennels that were overflowing with feces and urine.
"Most of the larger dogs could barely stand or turn around in the 'kennels,' especially those with at least two inside," YCSO spokesperson Dwight D'Evelyn said.
Throughout the house, the floors were covered with feces that had embedded into the surface due to being stepped on repeatedly over a period of time, YCSO reported.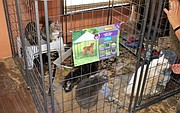 None of the dogs had water and no food was in any of the kennels or cages. The food some of the animals were eating was laced with feces and urine that had dropped on the floor, YCSO reported.
"The entire home was overwhelmed with a putrid odor – almost unbearable," D'Evelyn said, referencing the ACO report.
Hembree was not home when ACOs discovered the scene. A warrant was obtained the next day, and on Tuesday, May 7, several YCSO ACO units, YCSO detectives and a number of officers with the Cottonwood and Camp Verde Marshall's Office Animal Control served the warrant. It took several hours to catalog each animal and eventually a total of 54 animals were transported to the Yavapai County Humane Society for care. Two dead cats and a dead guinea pig were also found during the investigation. The breakdown of live animals included 28 cats, 20 dogs, four guinea pigs and two rabbits.
While the animals waited to be transported, the ACO team provided them with food.
Hembree was arrested at the local justice court, where she was appearing on prior animal cruelty charges, YCSO reported. She's facing charges of animal cruelty and animal cruelty involving serious physical injury. After her initial appearance before a judge, she was released from the Yavapai County jail on a promise to appear at her next court hearing.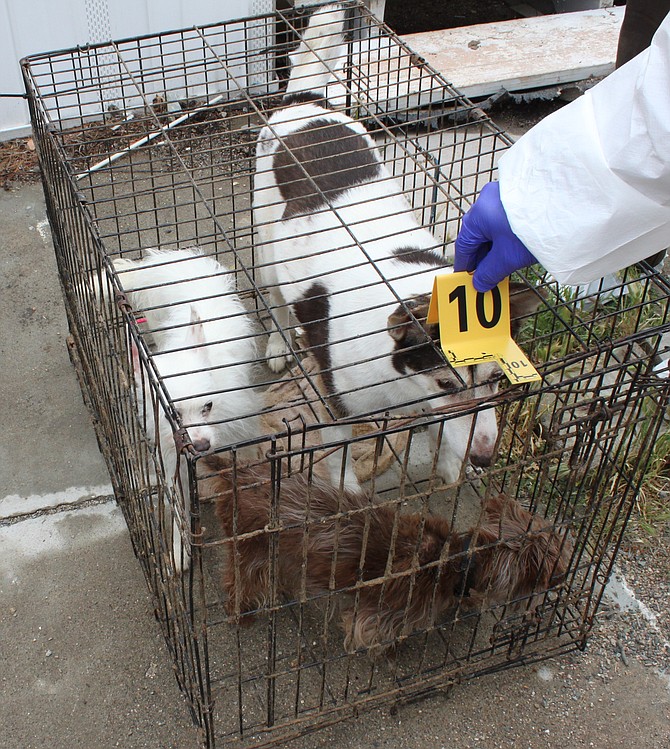 Follow Max Efrein on Twitter @mefrein, email him at mefrein@prescottaz.com or call him at 928-445-3333 ext. 1105.
SUBMIT FEEDBACK
Click Below to: