Teacher of the Year Lori Markham gives thanks for support
Yavapai County Education Foundation honors 24-year educator from Prescott's Abia Judd Elementary

By
Nanci Hutson
|
HutsonNanci
Originally Published: May 4, 2019 11:02 p.m.
Related story: Yavapai County Education Foundation honors area's best
"Show me the love" was a mantra for the Yavapai County Education Foundation's 25th annual Teacher of the Year banquet Friday night, which showered affection and admiration on top teachers in the region.
Feeling that love, one translated into her own love for children each and every day, was Teacher of the Year winner Lori Markham, a veteran first-grade teacher at Abia Judd Elementary in the Prescott Unified School District.
Markham was the K-2 category winner along with finalists Sabrina Hubbard of Territorial Early Childhood Center in Chino Valley Unified District and Jennifer Shilling of the Clarkdale-Jerome Elementary School District.
Only the category winners were eligible to become Teacher of the Year.
As Markham found words in the awe of the moment when a black curtain lifted on a billboard with her name in bold letters, the 24-year educator shared her love of the profession with some 350 educators and those who love them in the Prescott Resort and Conference Center banquet hall.
"I am so honored, and so humbled to be in this room with so many amazing, amazing educators," declared Markham who was honored with a United States Congressional proclamation, a flag that will fly over the Capitol building in her honor and will receive a $5,000 cash award from the foundation. "They say it takes a village to educate a child, and I've been really fortunate because I've worked in the same, incredible village my whole career."
She then thanked the "phenomenal" core of fellow educators, students, parents and administrators who have been steadfast in their support of her journey to inspire young minds to learn, grow and come to believe they can be whoever they wish to be in the world.
Photo Gallery
Yavapai County Teacher Of The Year 2019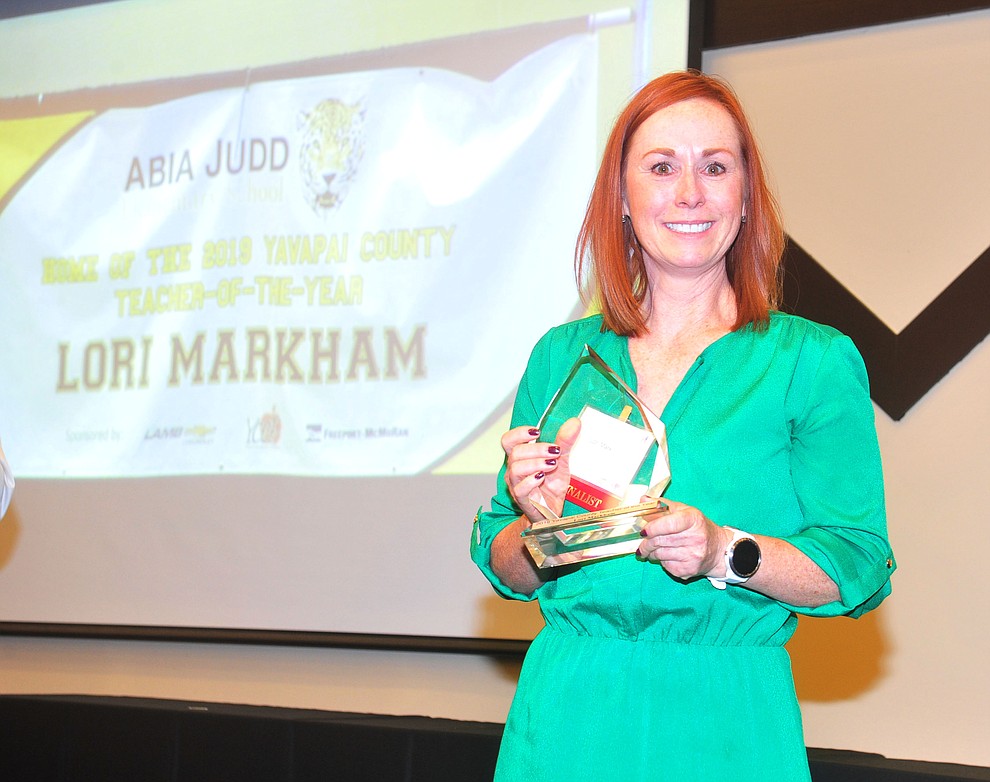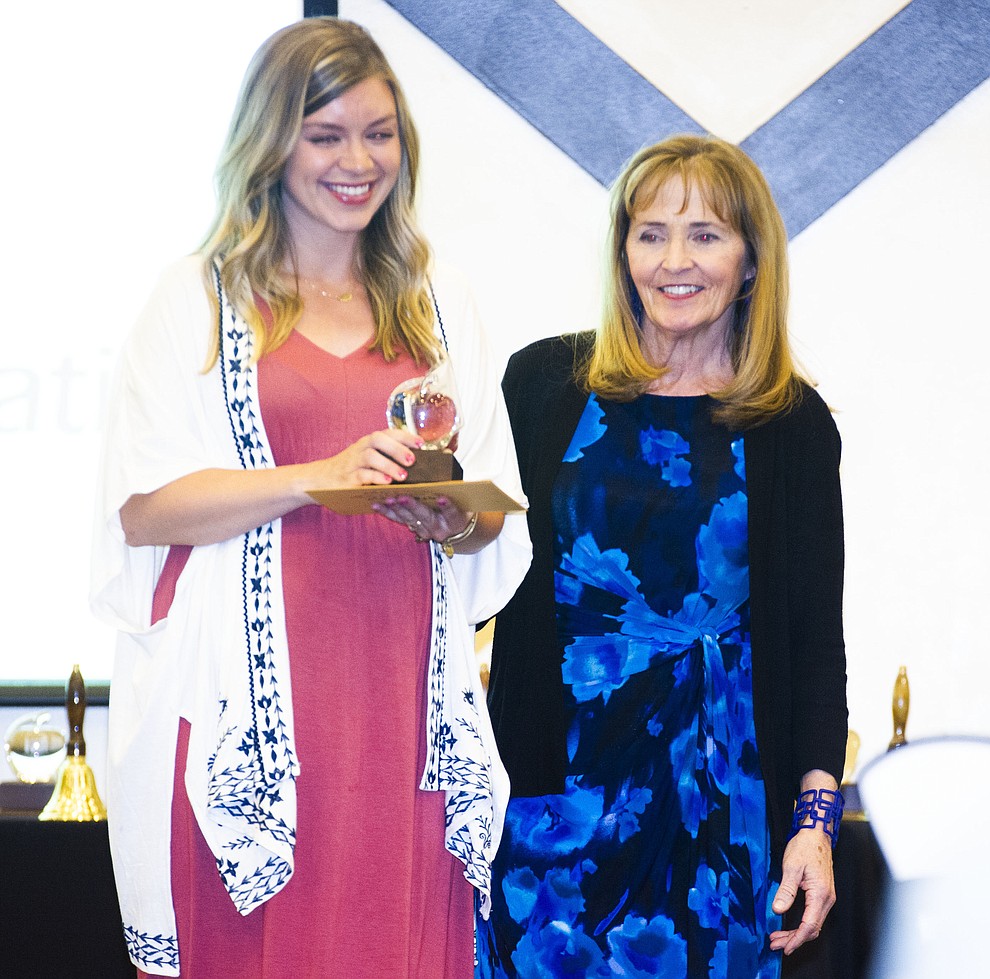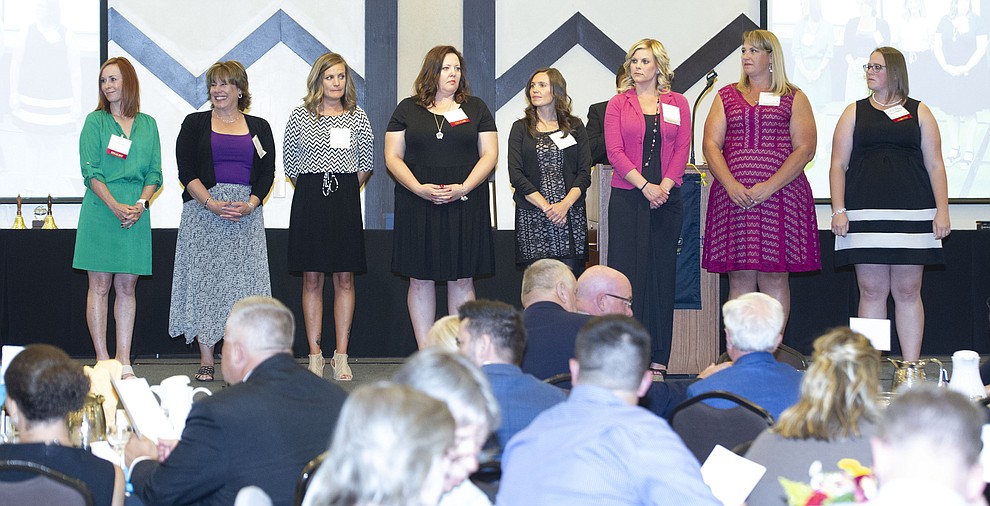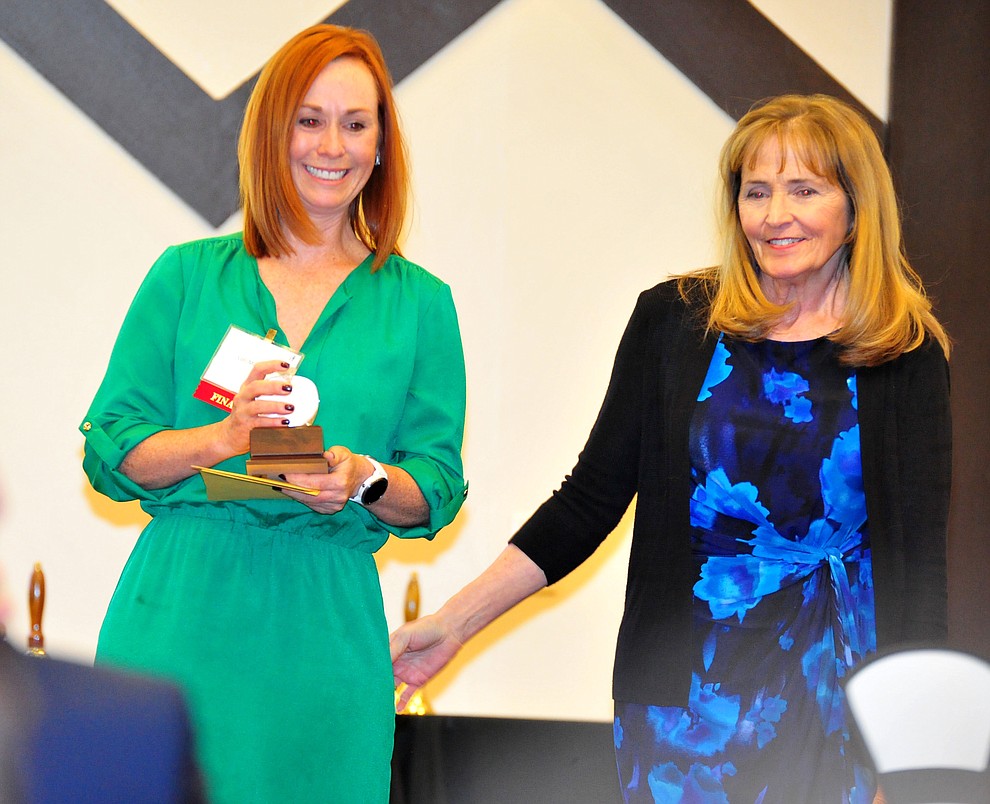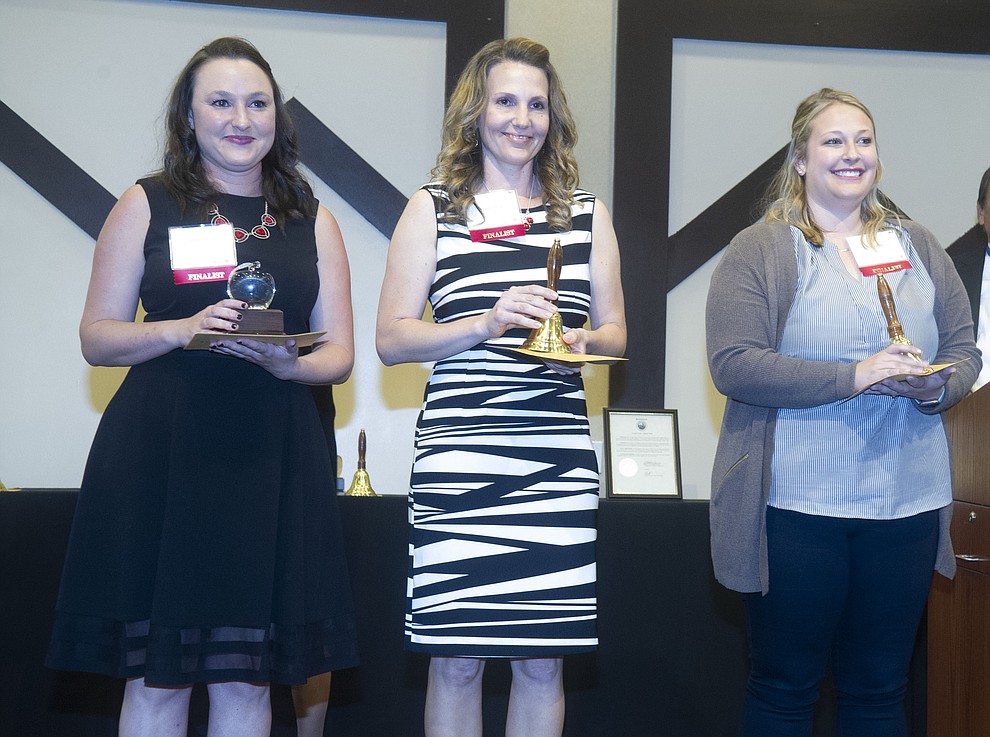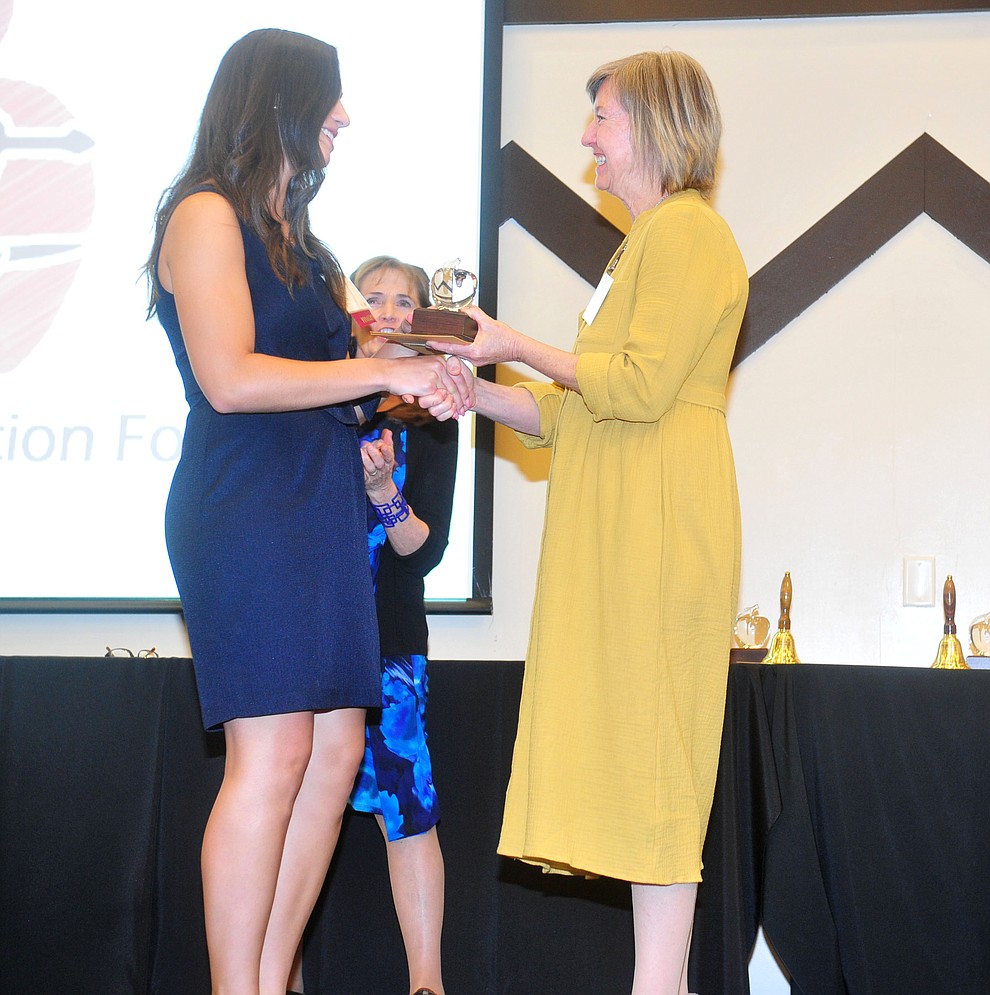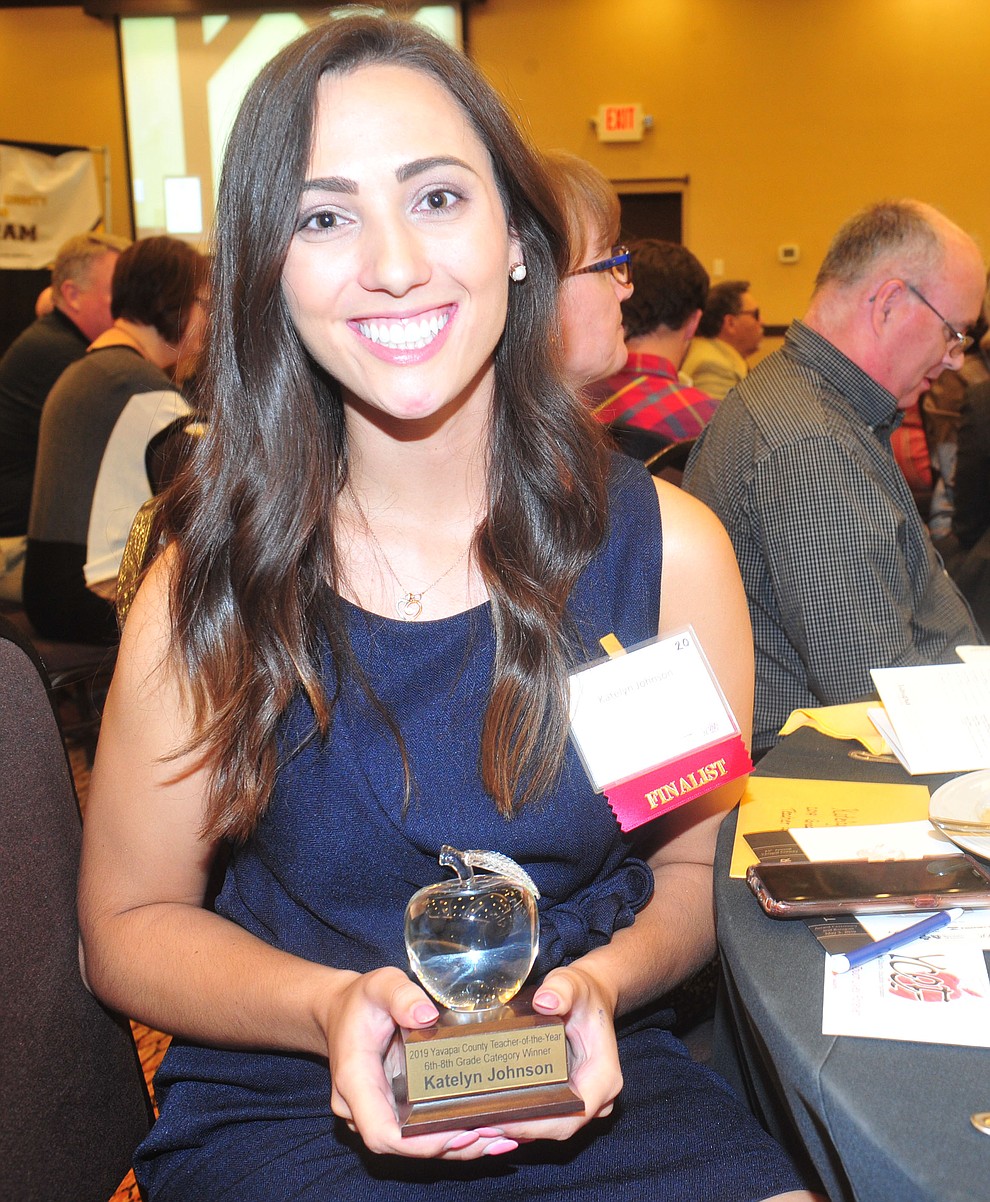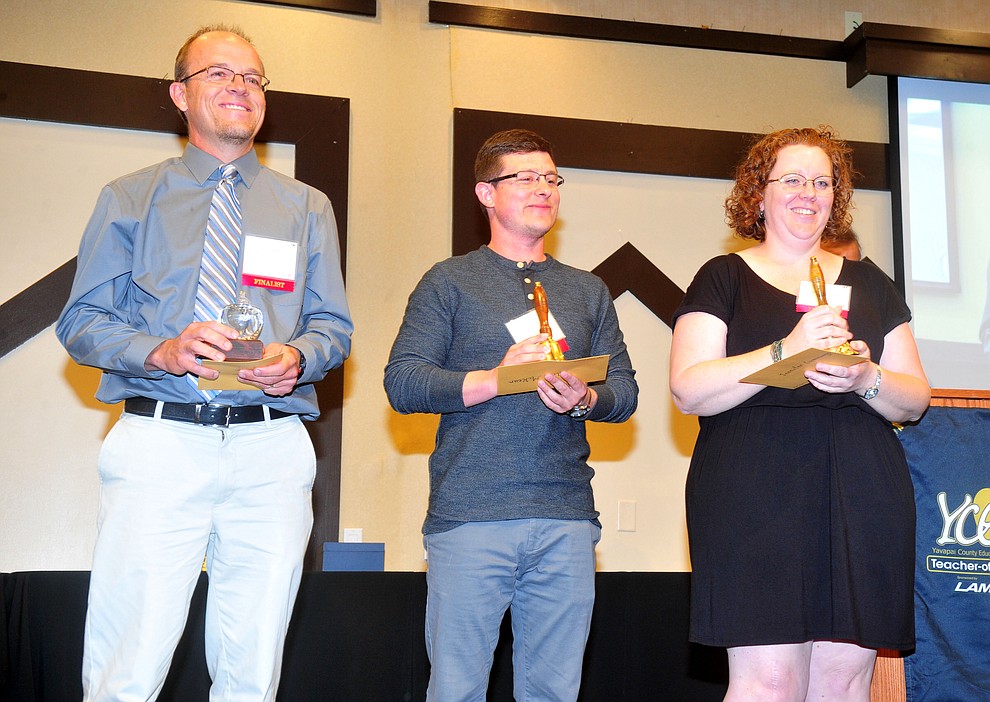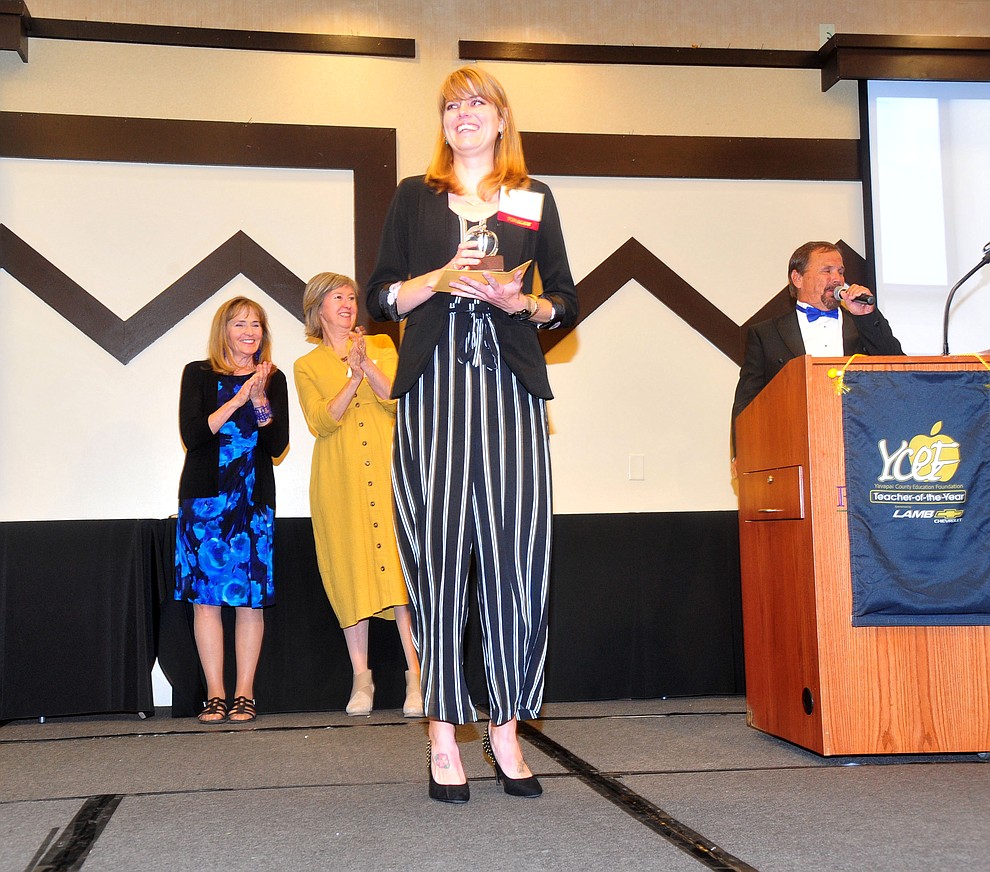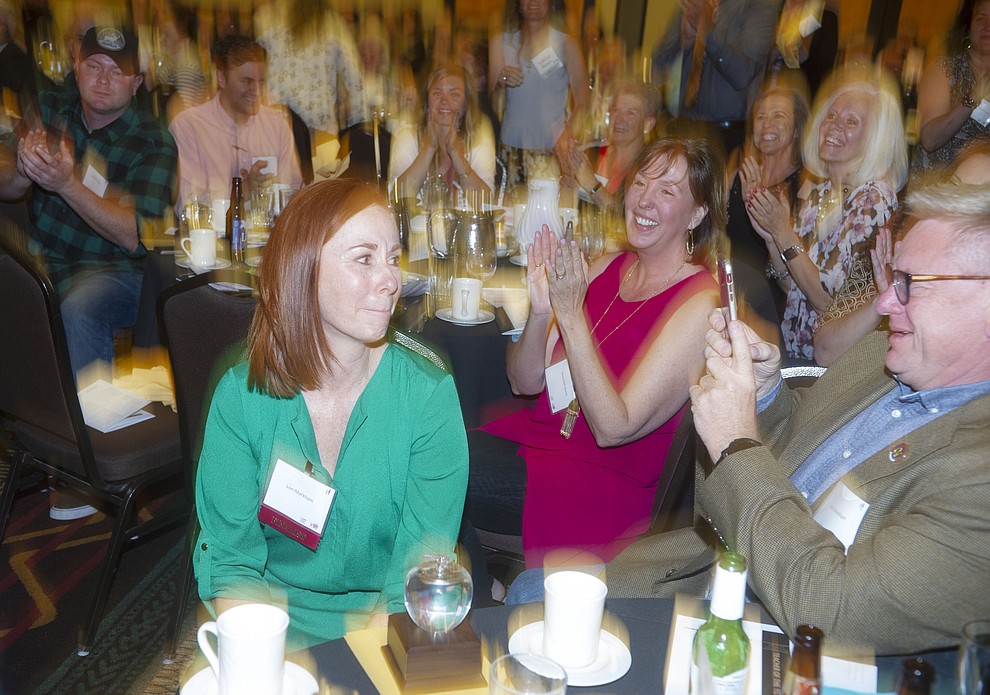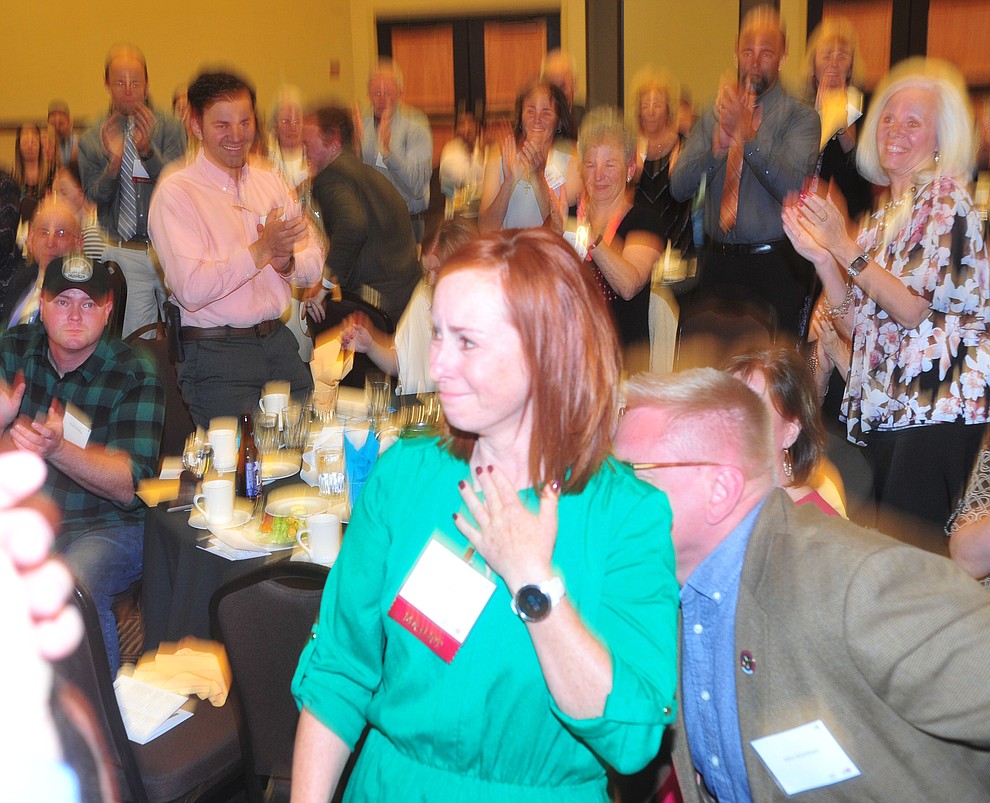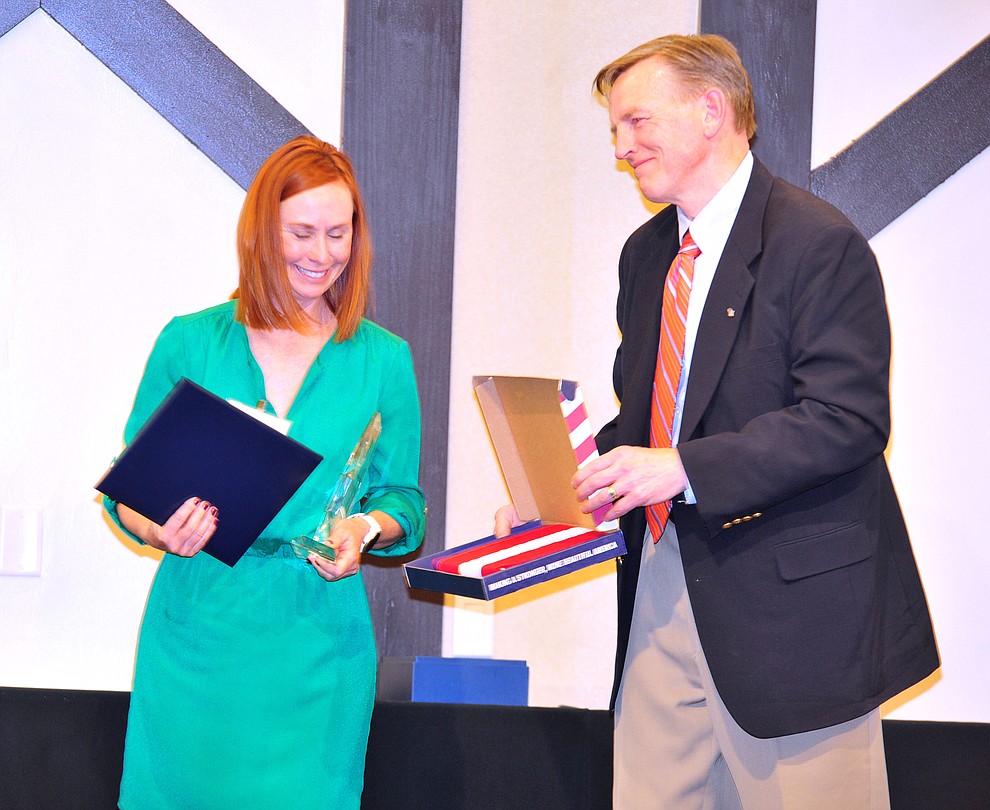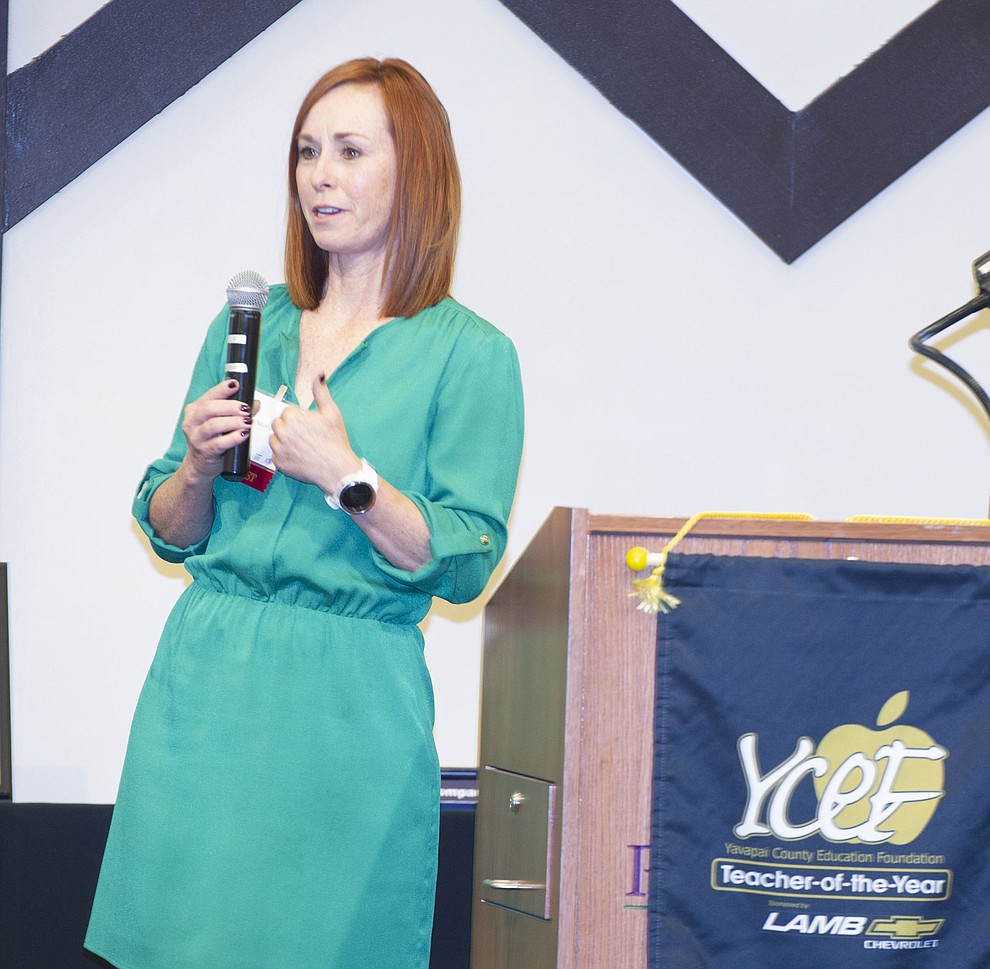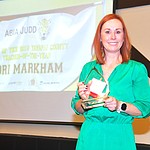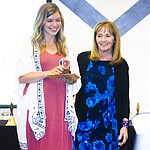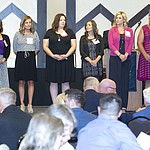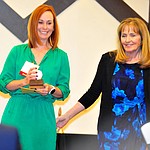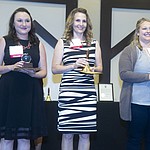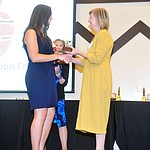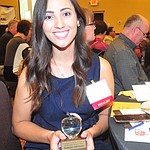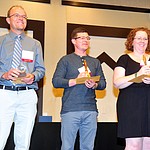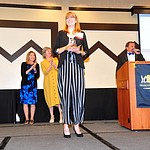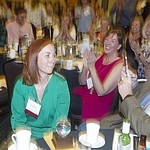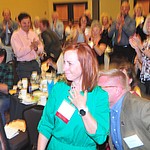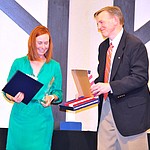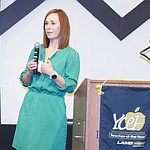 "This is not me alone," she said from the podium. "I would not be here if not for all the people who guided me, motivated me and encouraged me."
Similar sentiments were shared by Sara Parejo, a Del Rio Elementary School third-grade teacher in the Chino Valley Unified School District who was chosen as the foundation's Outstanding First-Year Teacher. Pareja won a cash award of $2,500. The other finalists in that category were: Prescott High School Algebra 1, College Algebra and Statistics teacher Mandy Atherton and Acorn Montessori Charter School-West first-grade teacher Amy Hall.
In her finalist video, Pareja admitted education was not her first career choice, but after working with inner-city children while in college she fell in love with them and the notion that she could impact such lives.
"It's very humbling, and quite the honor," said Pareja who is expecting her first baby boy in July.
Abia Judd Principal Stephanie Hillig, who nominated Markham for the award, was beyond delighted.
Not only does she admire Markham as an "amazing" teacher she has known during her 13 years in the Prescott Unified School district but has also learned from her during what is her first year as an elementary principal.
"I am so thrilled. She is so deserving," said Hillig of Markham who not only is a champion in the classroom but is active in district activities and was part of creating a new elementary writing curriculum.
Abia Judd will now have a banner at the school announcing Markham as the 2019 Yavapai County Teacher of the Year.
"She makes an impact in every way she can," Hillig said.
The almost three-hour ceremony was all about showing love to those who love children enough to give up their lunch time to dry tears, to repeat a math lesson over and over until they master it, and to go without a bathroom break because a student needs their attention.
The foundation celebrated 70 nominees in six categories — Outstanding First Year teacher, K-2nd, 3rd-5th, 6th-8th, high school 9th-12th and K-8th specialists. Each of the nominees was called by name, and the finalists each had a video where they talked about their craft and students shared what they loved most about each one.
Often the subject matter was less important to the students than how teachers cared for them and made them feel about themselves so they could then master whatever assignment was put before them.
The 2018 Teacher of the Year winner Craig Mai, a Mingus Mountain High School math teacher, encouraged teacher to embrace the Hard Rock theme: "Love all and serve all."
"I am proud to be a teacher," Mai concluded.
More like this story
SUBMIT FEEDBACK
Click Below to: