Canyon del Oro ends Bradshaw Mountain softball's 11-game win streak
Prep Softball
By
Doug Cook
|
dougout_dc
Originally Published: May 2, 2019 10:52 p.m.
Photo Gallery
Bradshaw Mountain vs Canyon Del Oro Softball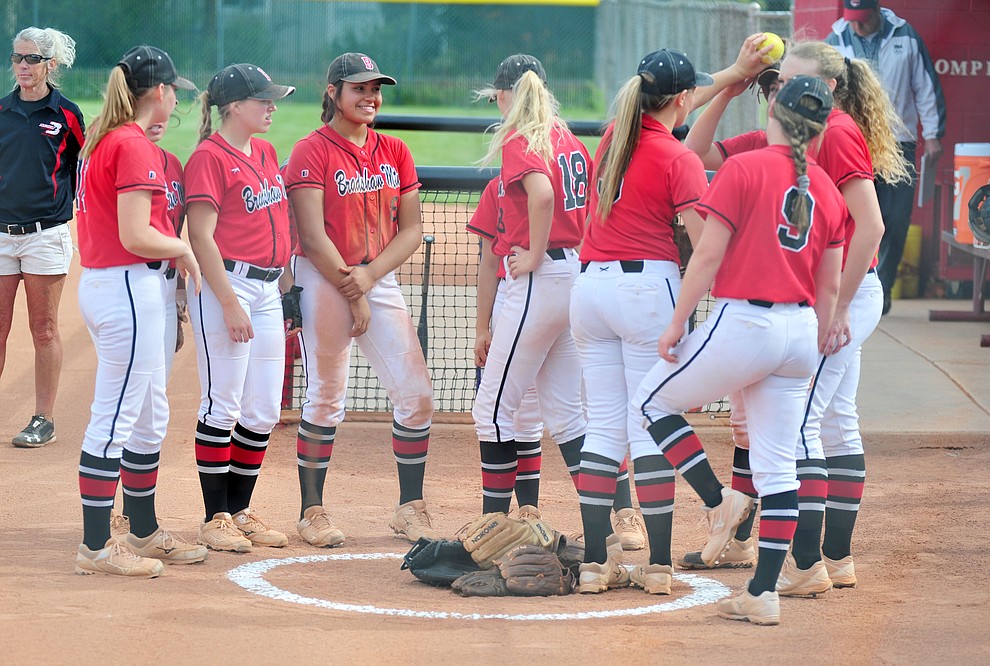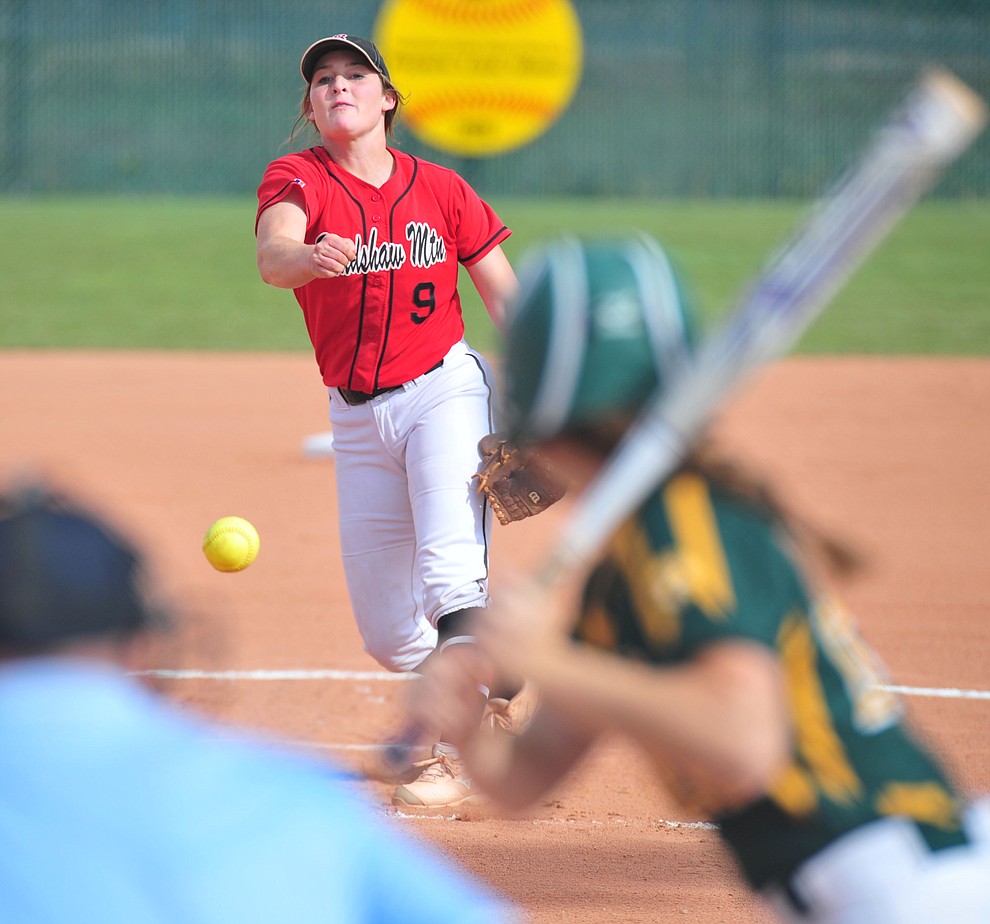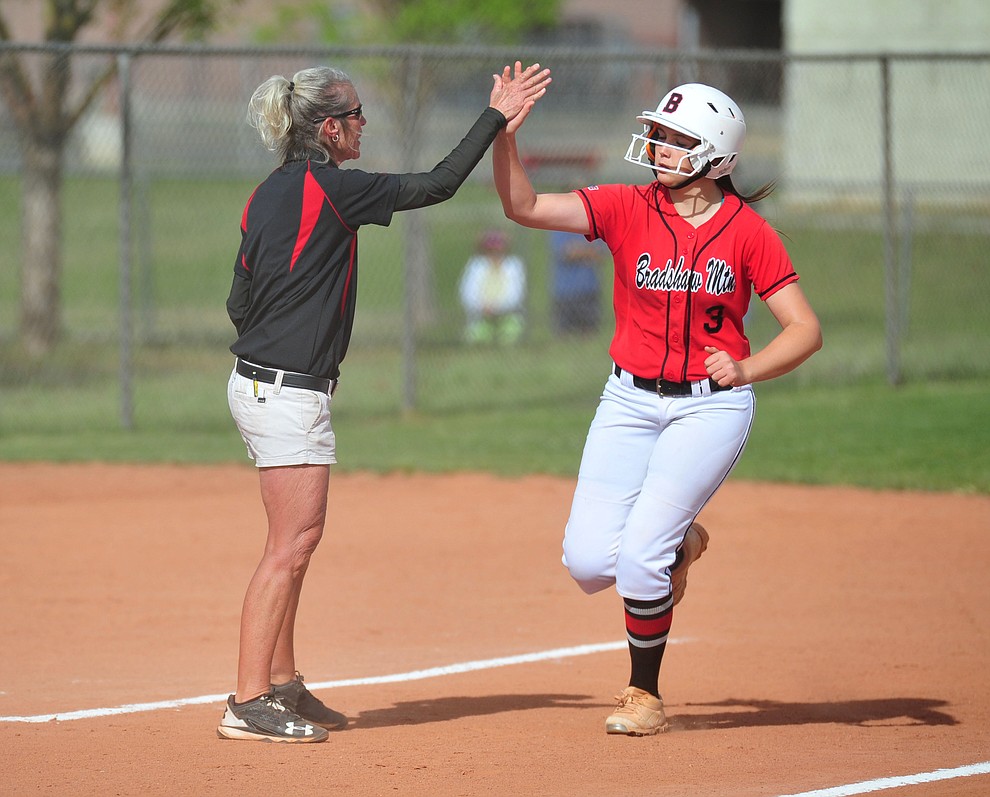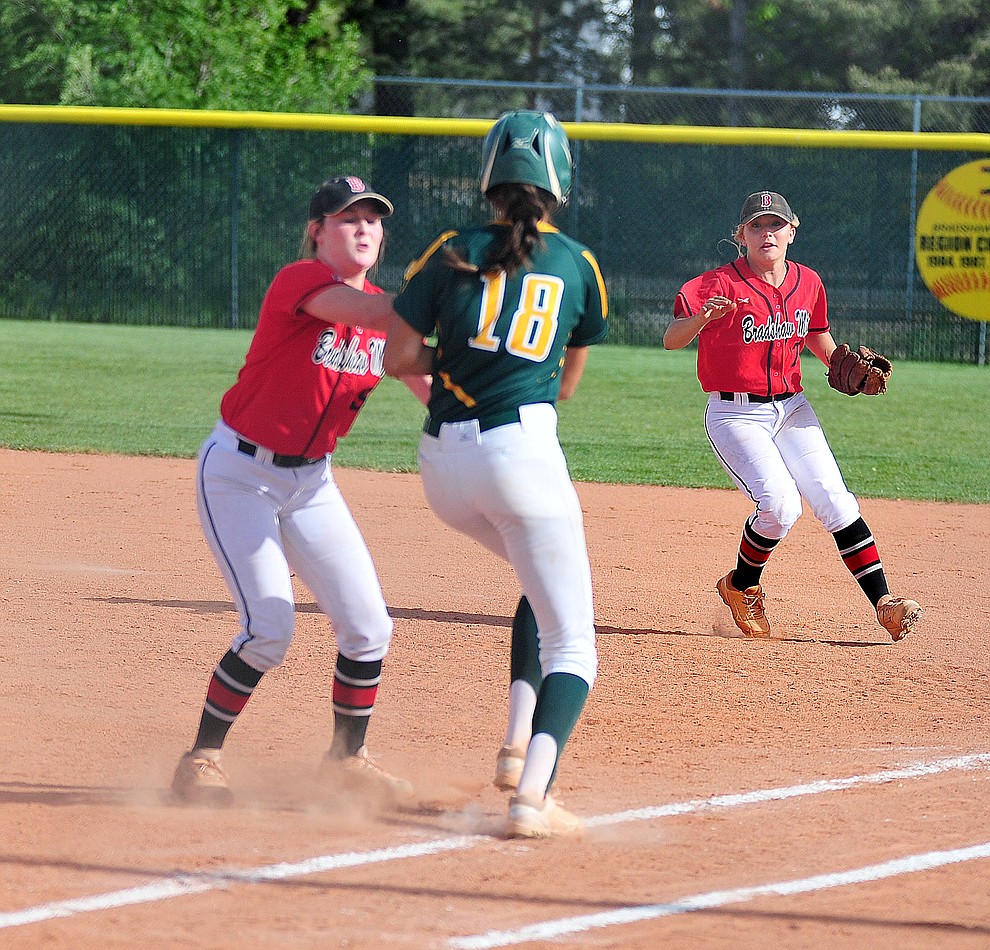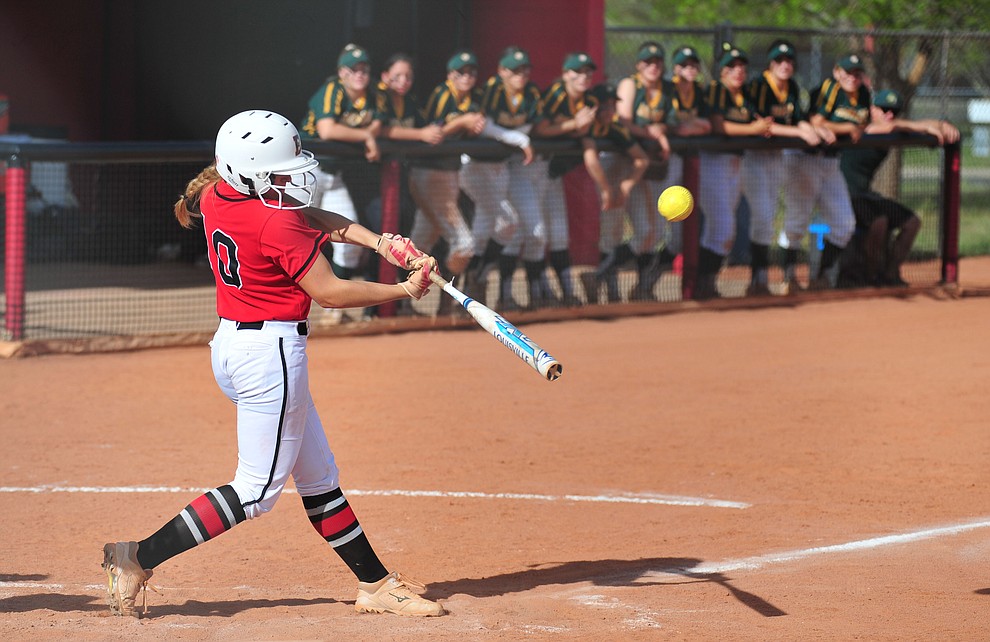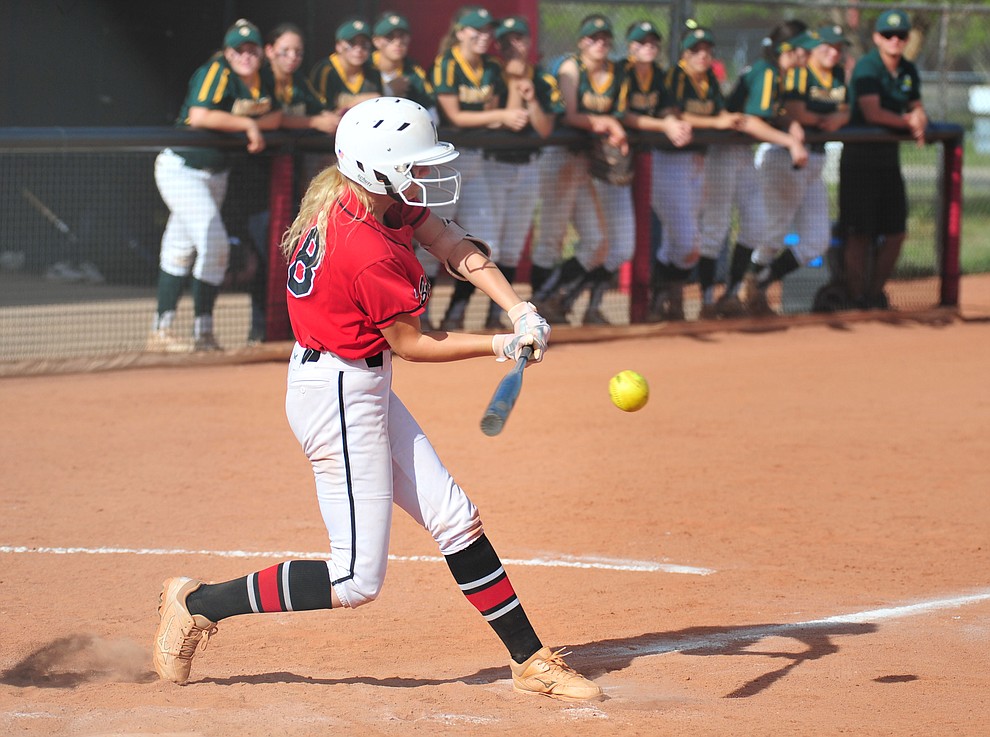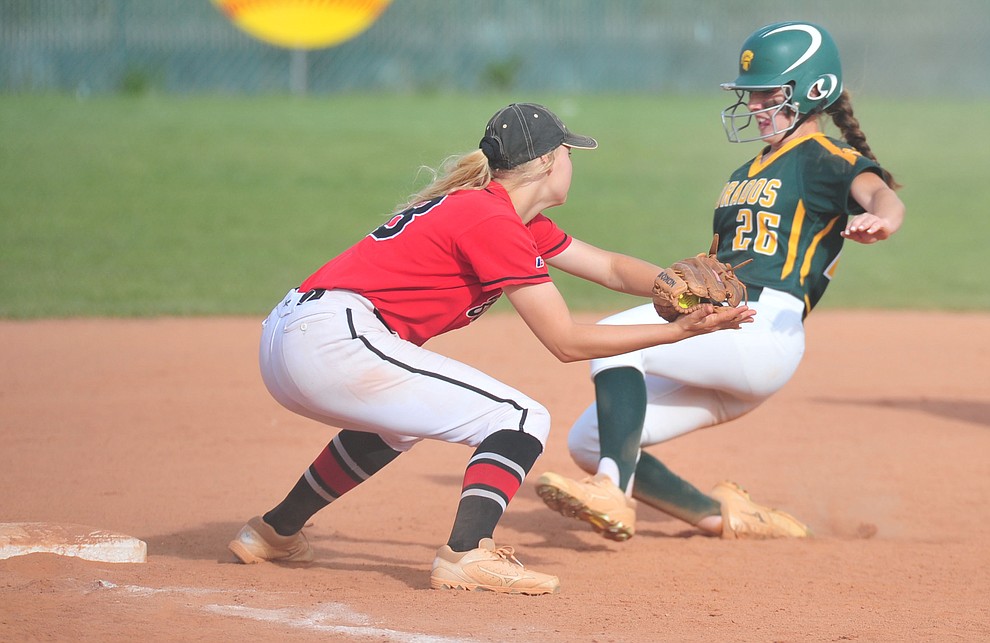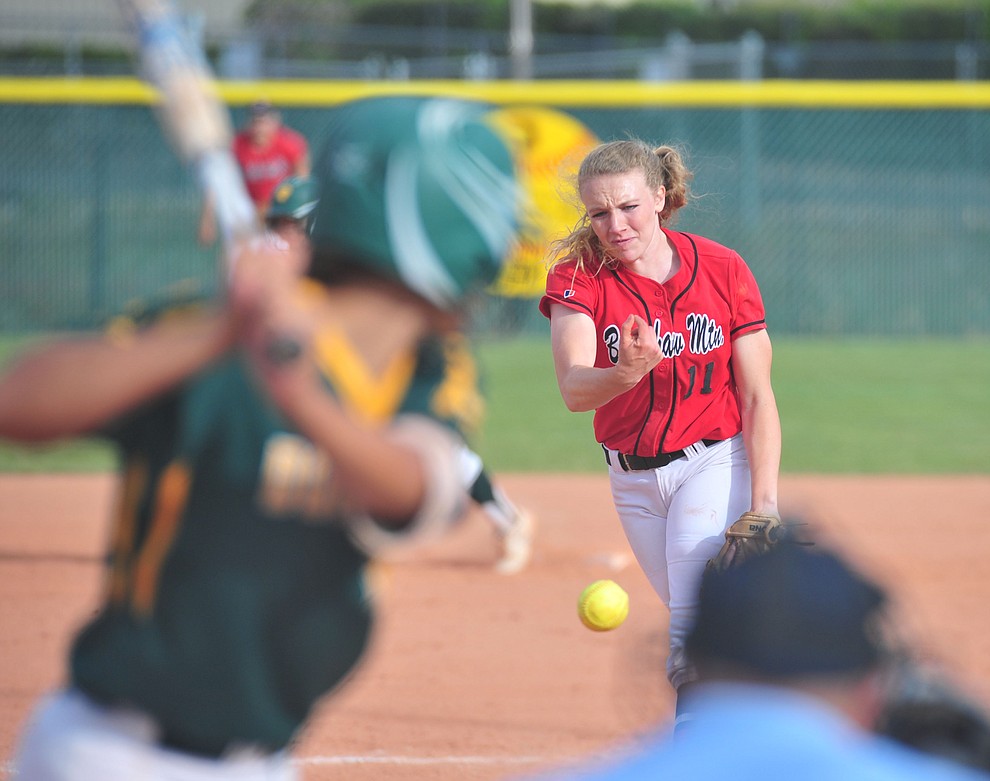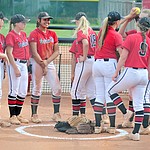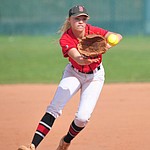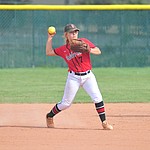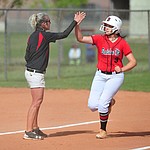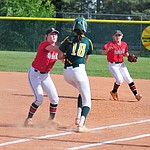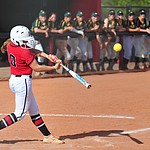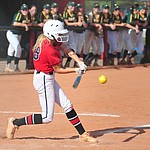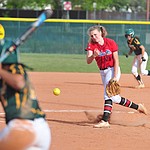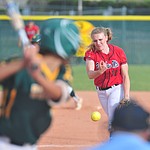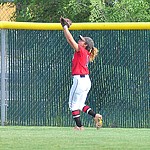 PRESCOTT VALLEY — When you suffer a body blow and a bruising uppercut in the same round, the question inevitably becomes: How will you respond?
Will you cower in a corner, or stand up and fight back?
The third-seeded Bradshaw Mountain softball team finds itself at a similar crossroads in its postseason after suffering its worst loss of the 2019 season on Thursday, May 2, at its campus field.
No. 6 Canyon del Oro of Tucson blistered the Bears, 14-4, in a run-ruled six innings in Round 2B of the 4A state tournament, dropping them into the losers' bracket and putting them on the ropes in the double-elimination portion of the tourney.
Grand Canyon region champion Bradshaw Mountain lost for only the second time this season, moving its record to 32-2.
"We're definitely looking at how we react to it, rather than what happened," Bears leadoff hitter Kassidy Outlaw said. "We're really looking at this and thinking, 'OK, how can we bounce back from this? How can we use this to motivate us?'
"It's kind of humbling, because definitely after such a long winning streak it can get to your head. That was one of our problems [Thursday]. Our heads were just not where they needed to be."
Bears second baseman Shelby Dilcher, the team's captain and the lone senior on the roster, said the loss was an eye opener.
"From here on, I would definitely say it lit a little bit of a fire under us because we're not too good of losers," she added. "We won't let this affect us negatively."
The Dorados (15-5 in power-point games) ended the Bears' 11-game winning streak. Bradshaw Mountain's last loss came more than a month ago in a 3-2 setback at No. 4 Mingus March 26. Meanwhile, Canyon del Oro has won four straight.
To reach the second round, Bradshaw Mountain crushed Flagstaff, 11-1, in a run-ruled five innings in the first round April 30 to qualify for the double-elimination round. Canyon del Oro shut out No. 11 Desert Edge, 6-0, in its tourney opener.
"There's a lot to learn from losing because it allows you to reflect and bounce back," Bears coach Sharon Haese said. "We haven't faced a team like this, and it's unfortunate we haven't had that competition throughout the season to learn how to bounce back from that."
On Thursday, Canyon del Oro was led by senior third baseman Halle Morris, who went 2 for 4 with a grand slam and five RBIs from the cleanup spot. Her homer came in a six-run sixth, which propelled the Dorados to victory.
Freshman first baseman Naya Campos (3 for 5, two-run double), sophomore shortstop Miia Campos (2 for 4, three RBIs), senior leadoff hitter Hope Banales (2 for 3, two RBIs, two walks, three runs scored) and junior pitcher Amya Legarra (2 for 3, RBI) also contributed for the visitors.
Bradshaw Mountain's lone offensive bright spot was junior centerfielder Madisen Duryea, who roped two home runs, including a two-run shot in the first inning and a solo dinger to lead off the sixth. The Bears' typically potent bats struggled facing Legarra. Of Bradshaw Mountain's six hits, four of them were singles.
"We came in the game anxious, and nerves got to us a little bit more than usual," Duryea said.
In six innings, Legarra allowed four runs on six hits, striking out five and walking one. She relied on her drop ball, which she spotted in and out of the zone.
"We just came out with good energy – we didn't want to lose and go through that losers' bracket," Legarra said. "We're kind of a scrappy team. We've come back from behind. We're very aggressive and we like to compete."
Bradshaw Mountain's starting pitching tandem of juniors Caitlynn Neal and Jacie Hambrick had a rare bad day. In 2-1/3 innings, Neal allowed five runs (three earned) on three hits, walking four and hitting a batter.
"I wasn't on my game – I was missing spots, struggling to get it off the ground a little bit," Neal said.
Haese pulled Neal in favor of Hambrick, who couldn't find a rhythm either. Hambrick surrendered nine runs on nine hits with two strikeouts and five walks in 3-2/3 innings.
"When we were at practice, we were trying to prepare for each pitcher," Morris said. "At [Wednesday's] practice, we were expecting speed from both Caitlynn and Jacie, and so that's what we really worked on."
Added Canyon del Oro coach Kevin Glynn, "We knew how good those pitchers were, and we knew that we had to attack them."
A bit battered, but by no means knocked out, Bradshaw Mountain must find a way to forget about the loss and get back to business at practice on Friday with their postseason on the line.
"The double-elimination bracket gives us another chance," Duryea said. "It gives us time to learn from our mistakes and to grow."
UP NEXT
Bradshaw Mountain battles seventh-seeded Poston Butte in an elimination game (L Round 2A) at 11 a.m. Saturday, May 4, on Field 5 of the Rose Mofford Softball Complex, 9833 N. 25th Ave., in Phoenix.
Canyon del Oro moves on to Round 3B at 5:30 p.m. Tuesday, May 7, against No. 2 Cactus at Rose Mofford. Cactus edged Poston Butte, 4-3, in their second-round game Thursday in Glendale.
Doug Cook is a sports reporter for The Daily Courier. Follow him on Twitter at @dougout_dc. Email him at dcook@prescottaz.com or call 928-445-3333, ext. 2039.
More like this story
SUBMIT FEEDBACK
Click Below to: