Prescott back on track with 9-0 rout of rival Bradshaw Mountain
Prep Girls' Tennis

By
Aaron Valdez
|
valaaron_94
Originally Published: March 26, 2019 11:05 p.m.
PRESCOTT — As the season inches closer to its halfway point, Prescott was able to rebound from its first season loss with a big 9-0 win over rivals Bradshaw Mountain in a Section II match on Tuesday afternoon.
The Badgers opened the season red hot, going on a four-game winning streak before being humbled 6-3 by Notre Dame Prep (8-0, 3-0 Section II), who holds the No. 2 spot in the Division II rankings. However, Prescott didn't seem the least bit fazed by the setback as shown in Tuesday's victory over a Bears team that has had some mixed results thus far.
In singles action, the Badgers handily won all six matches with No. 1 Ava Andrews defeating Brinlee Kidd 6-0, 6-1, No.2 Sierra McDonald defeating Malden Dodova 6-2, 6-2, No. 3 Heidi Madsen defeating Rachel Supergan 6-1, 6-1, No. 4 Abby Stoecker defeating Morgan Williams 7-5, 6-0, No. 5 Geneva Raber defeating Jocelynn Beeson 6-0, 6-0 and No. 6 Riley Smith defeating Ashli Decker 6-0, 6-0.
Photo Gallery
PHS vs BMHS Girls Tennis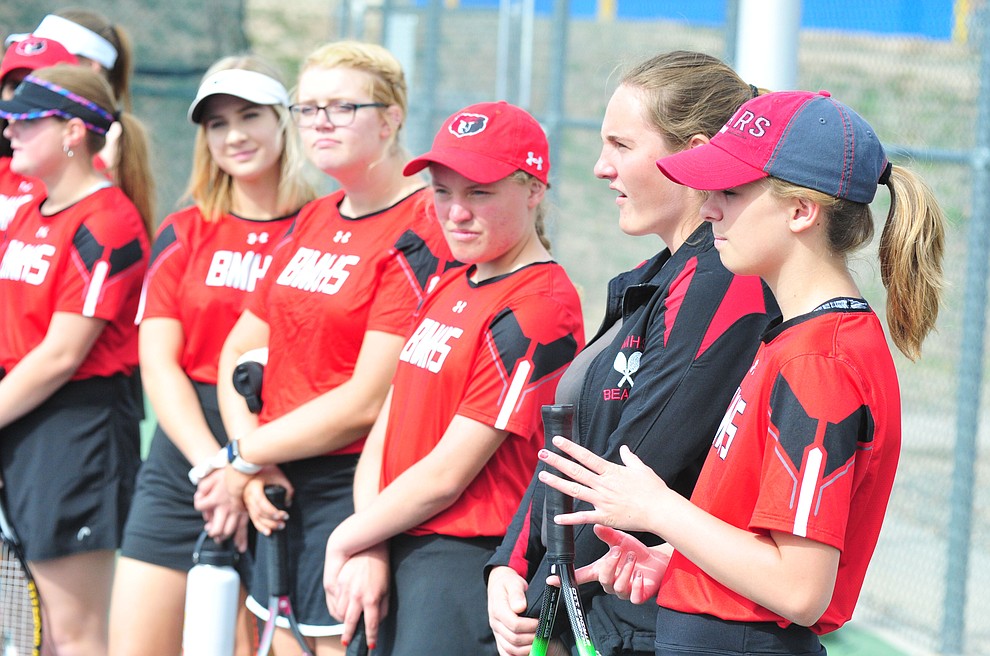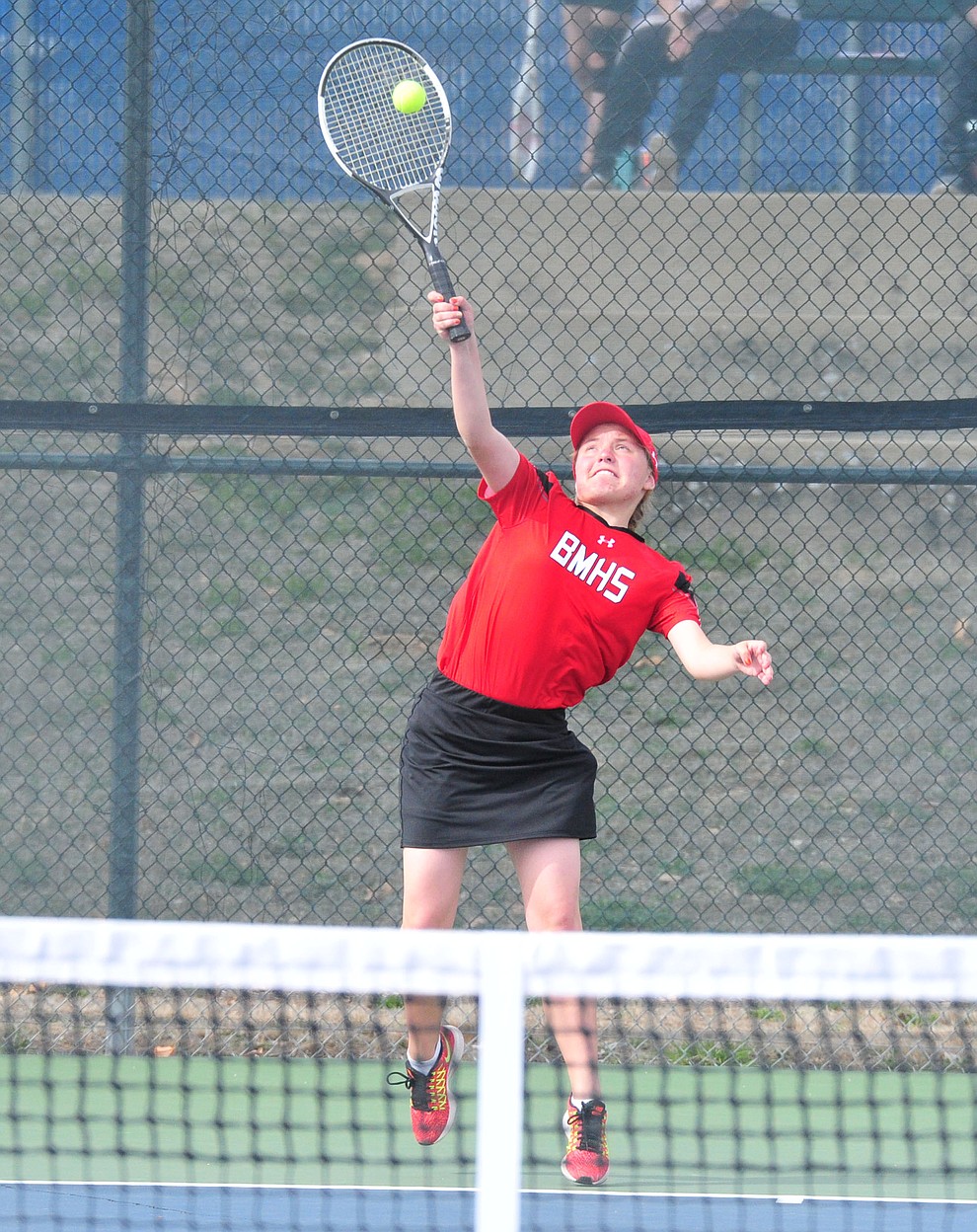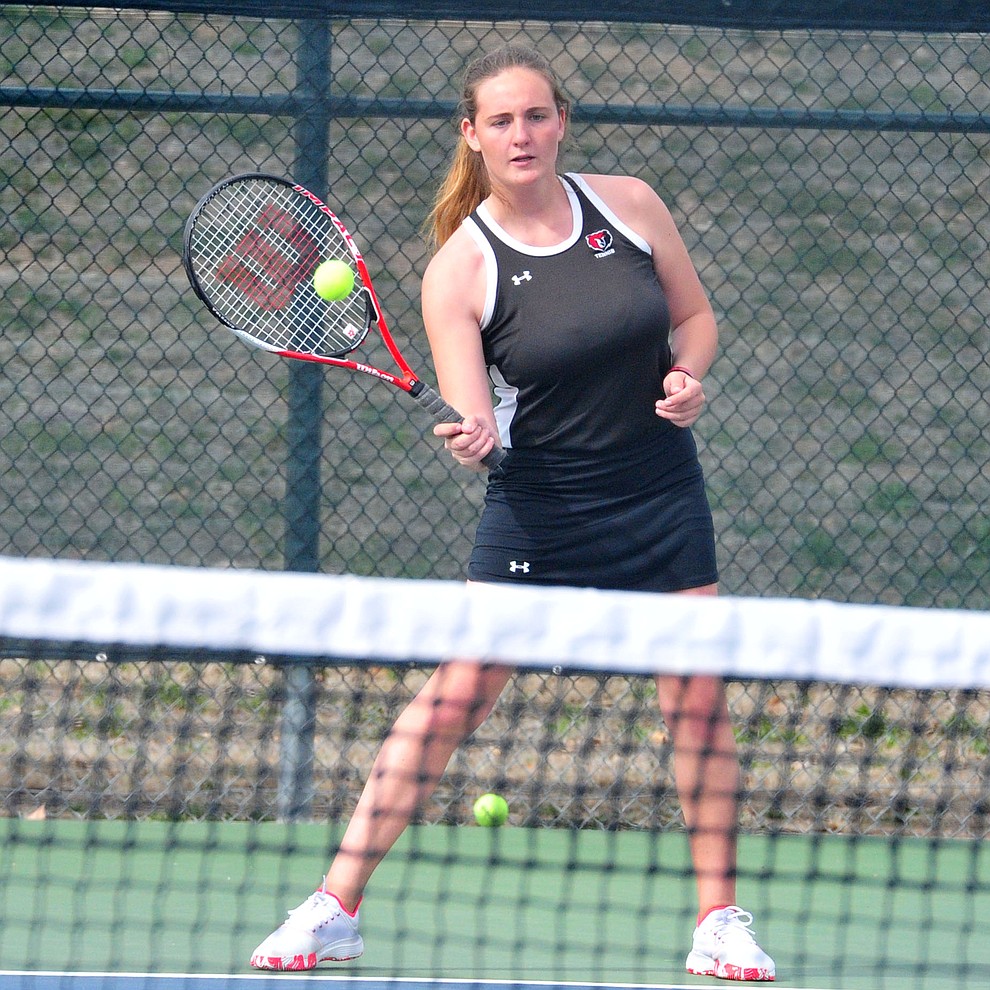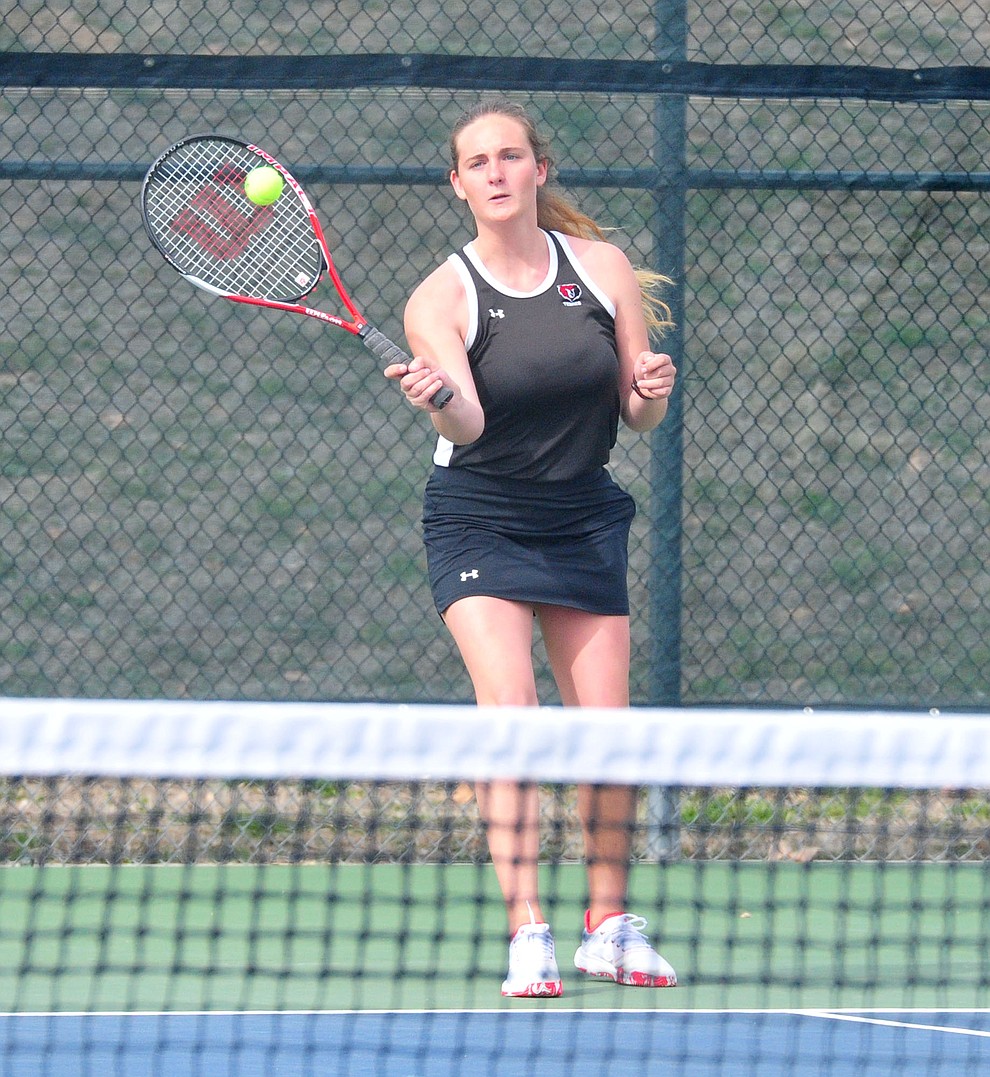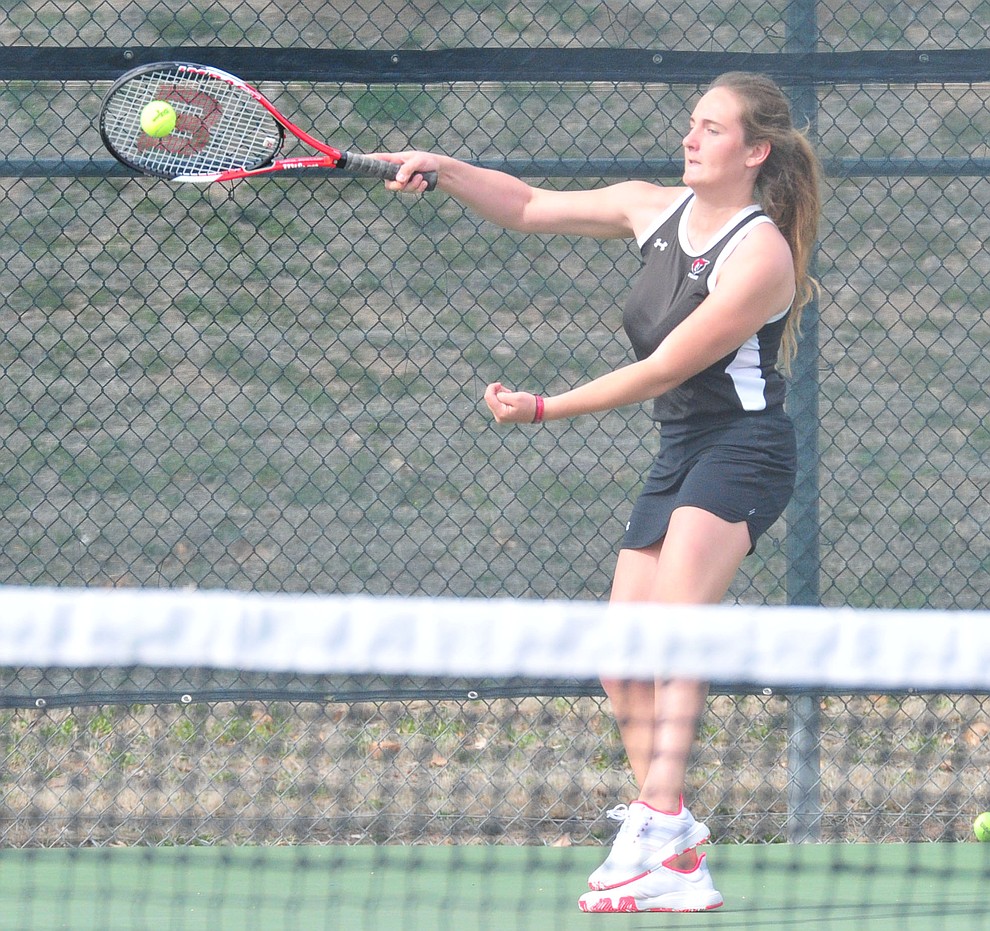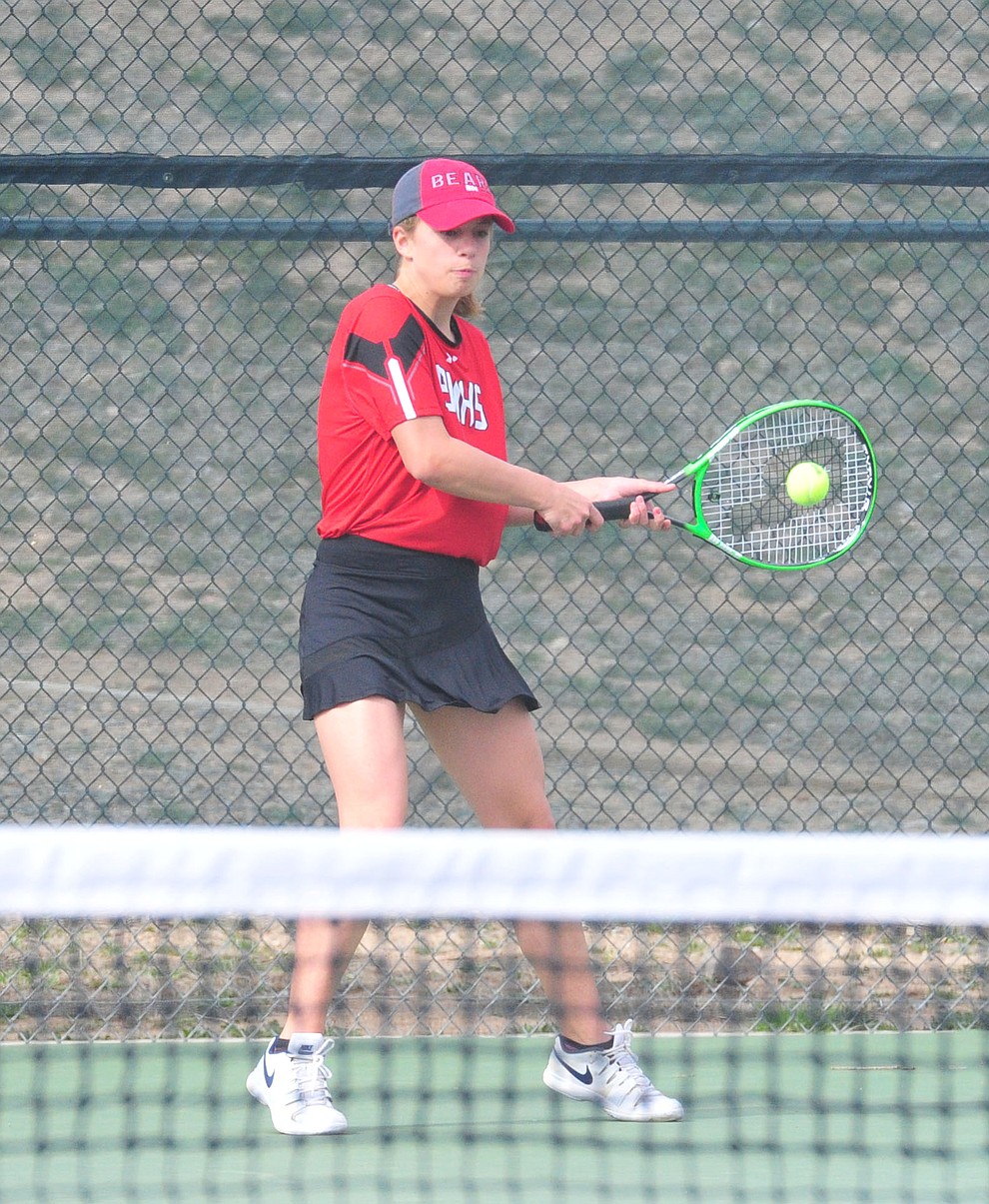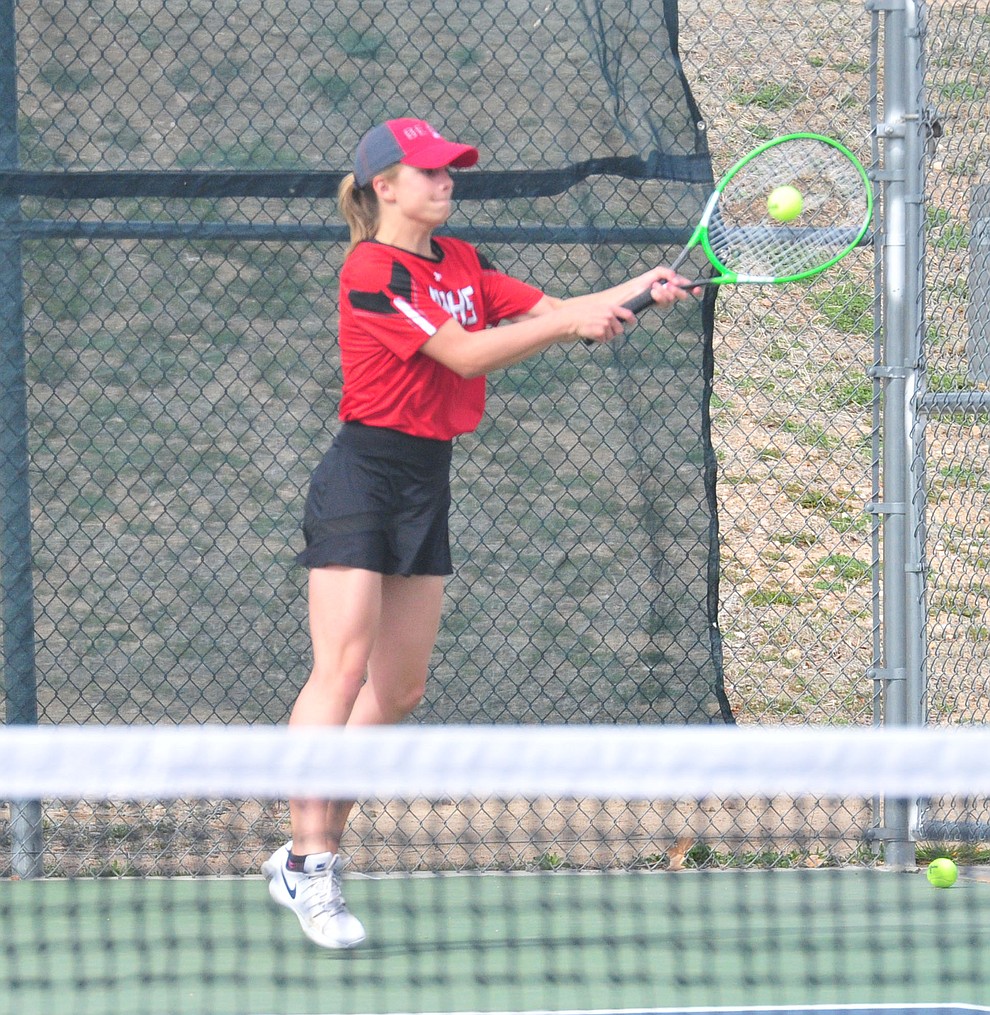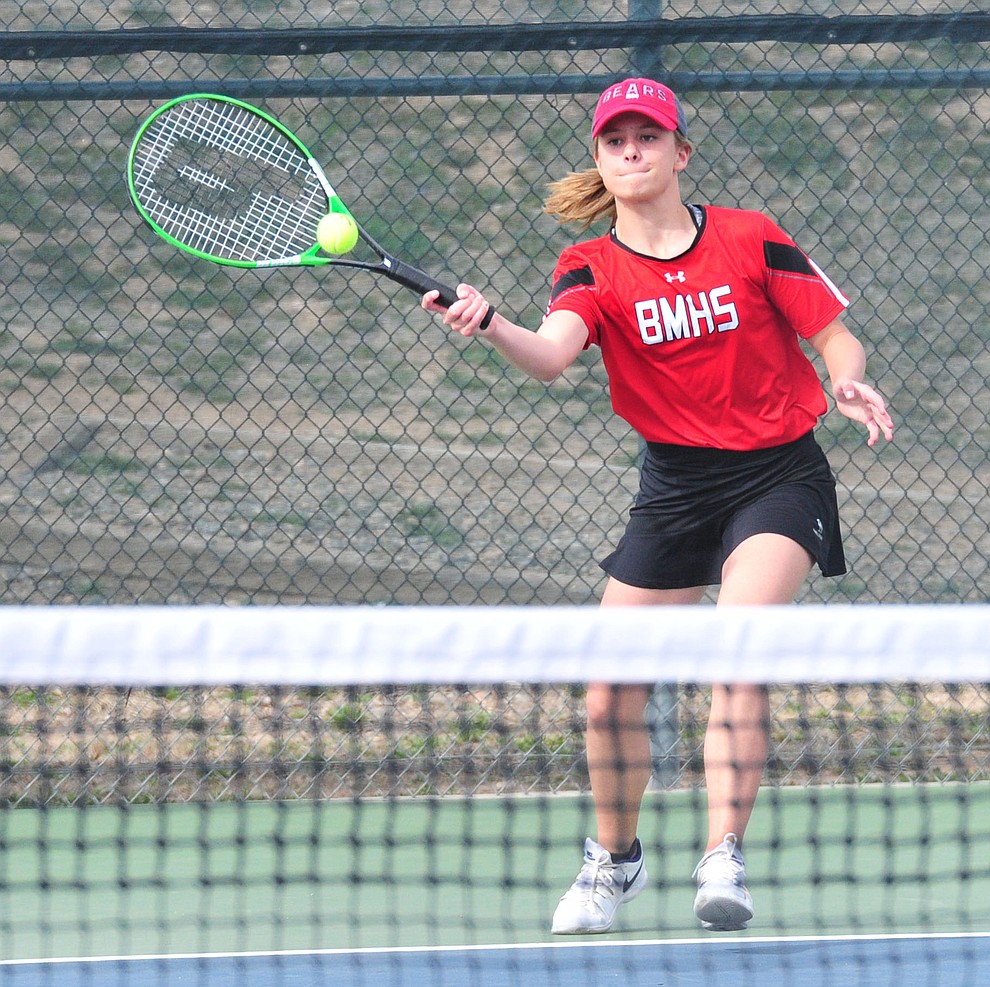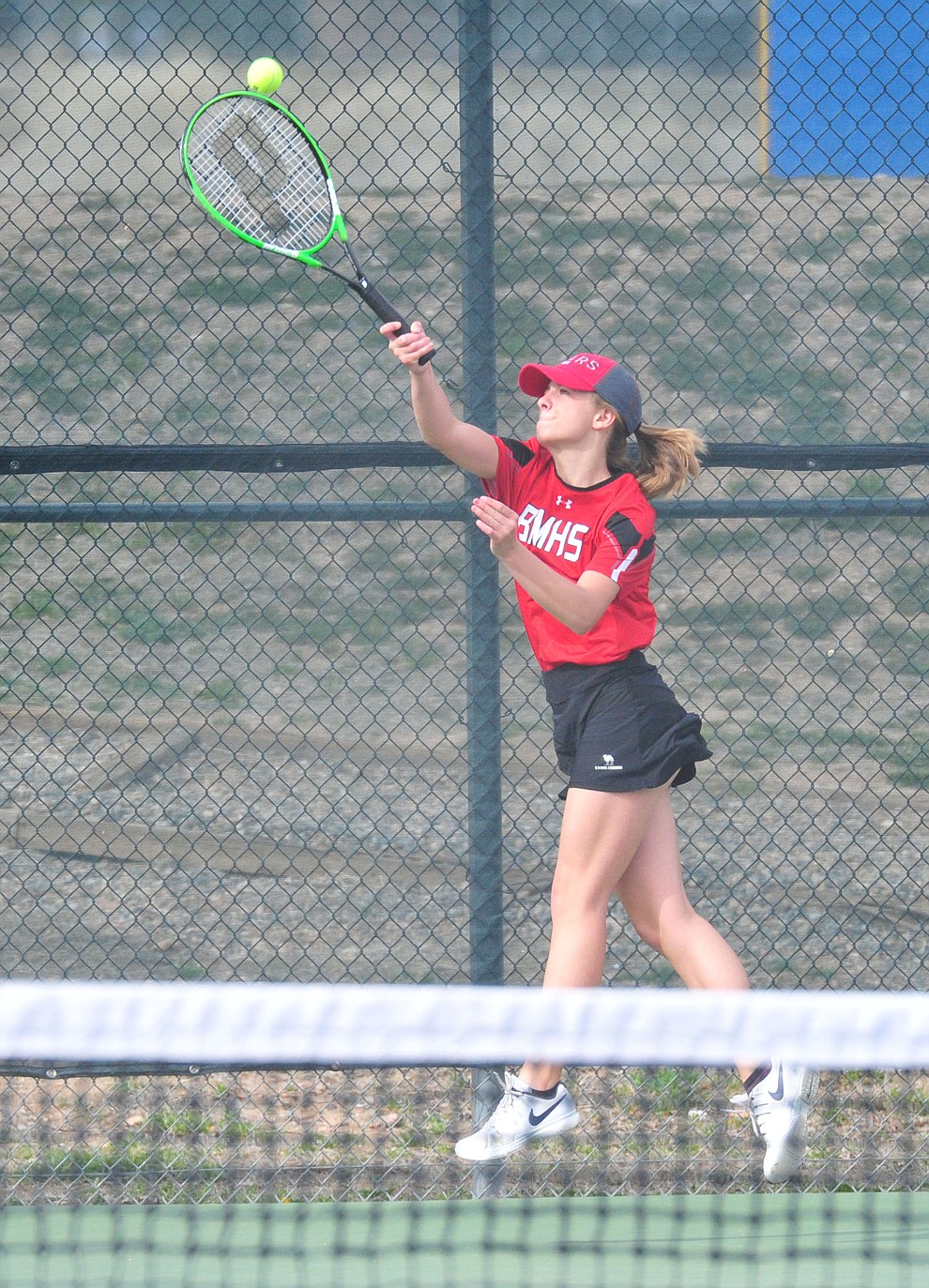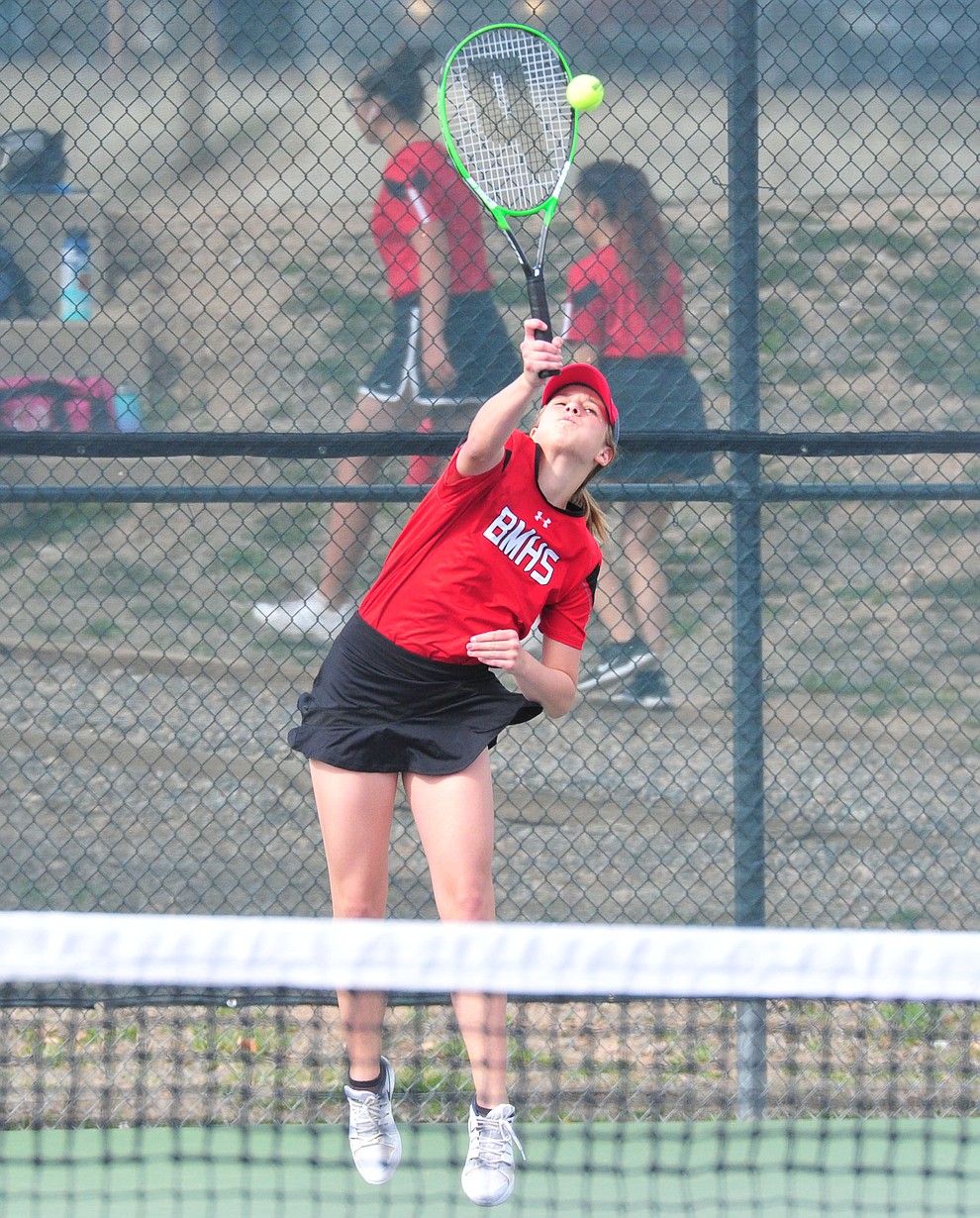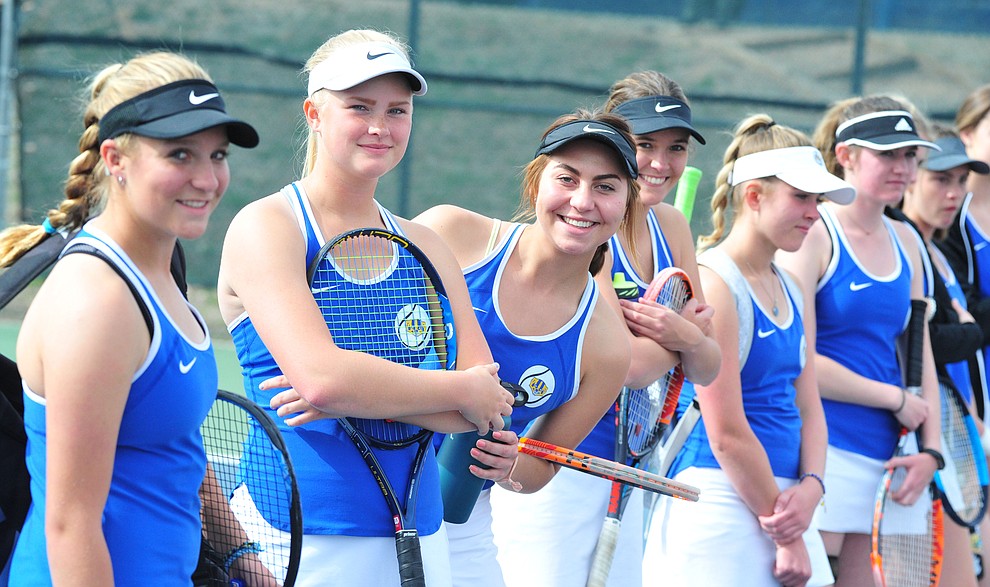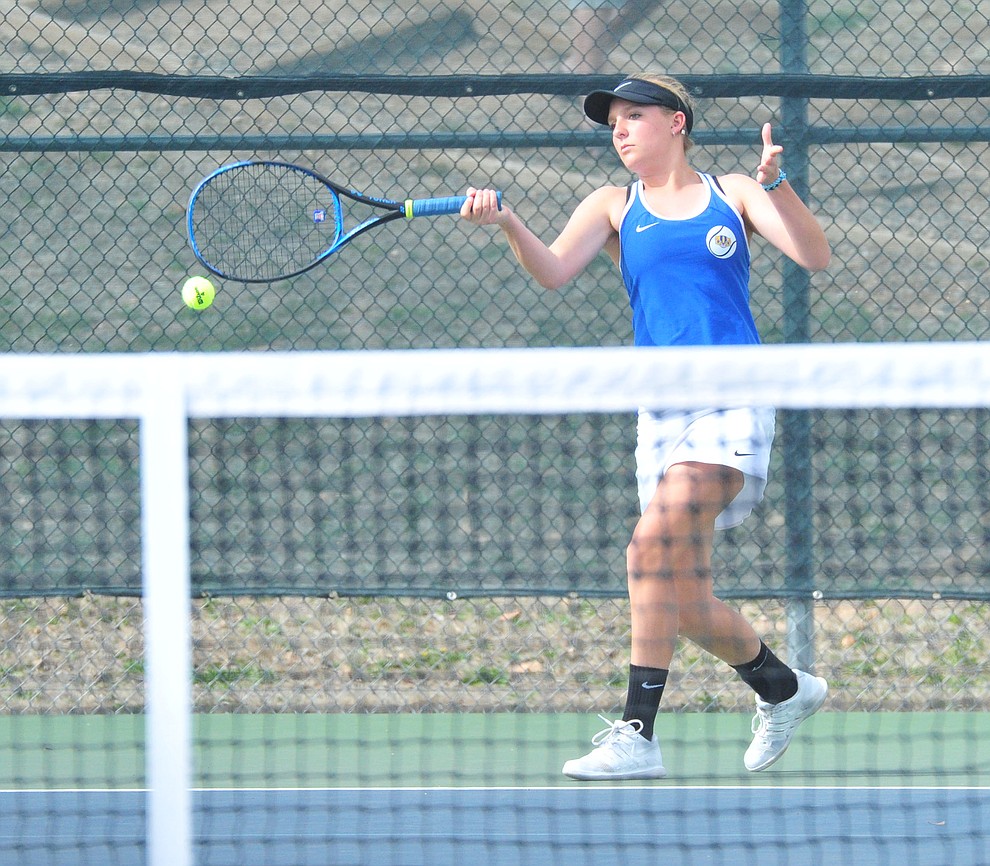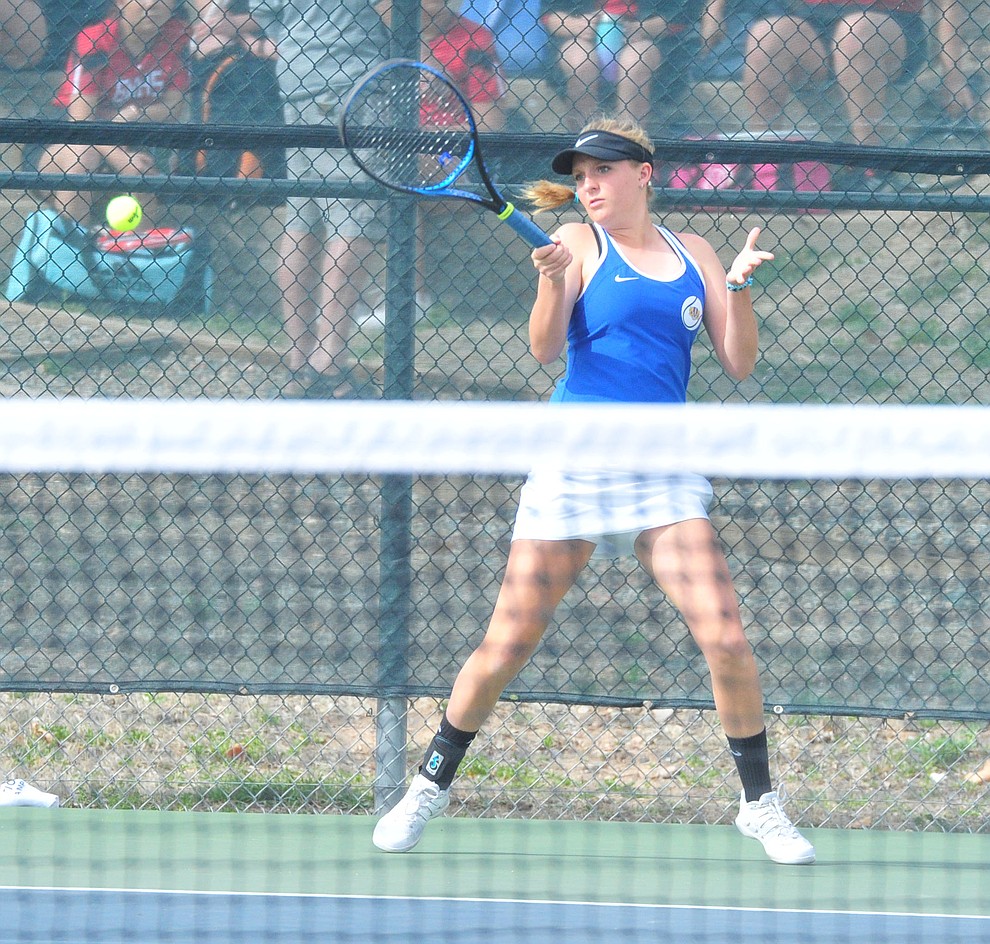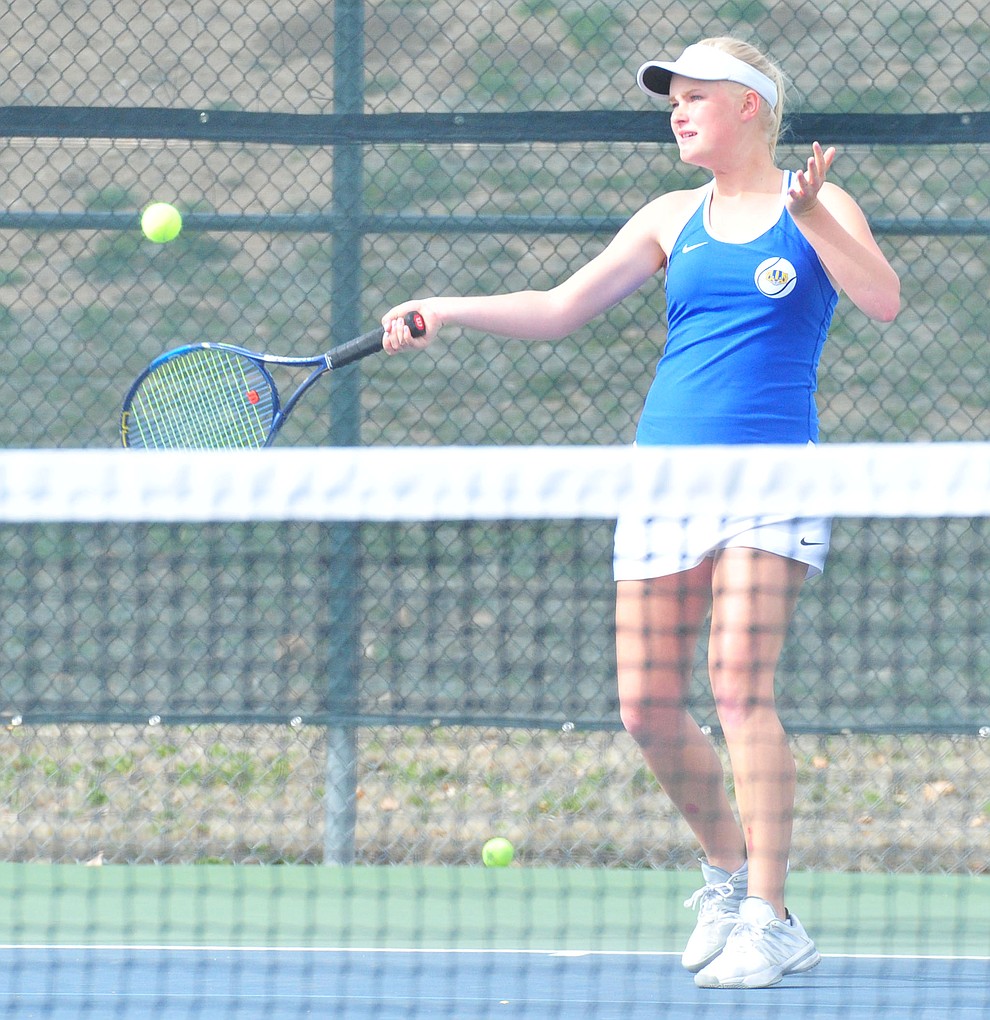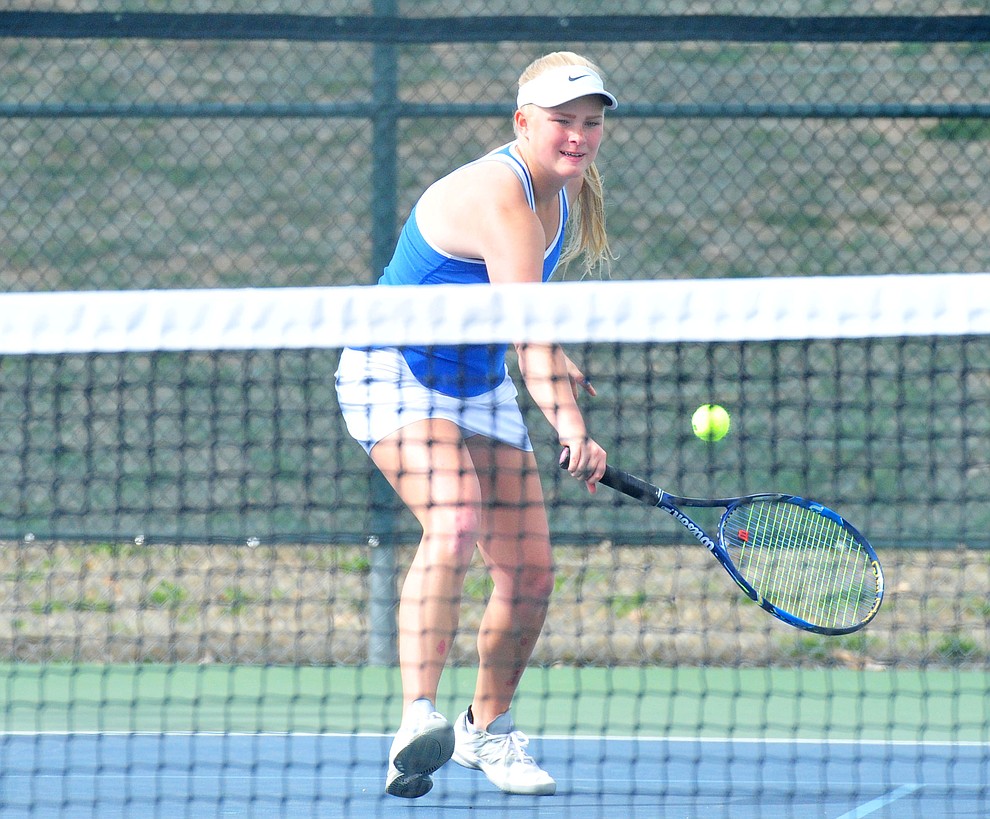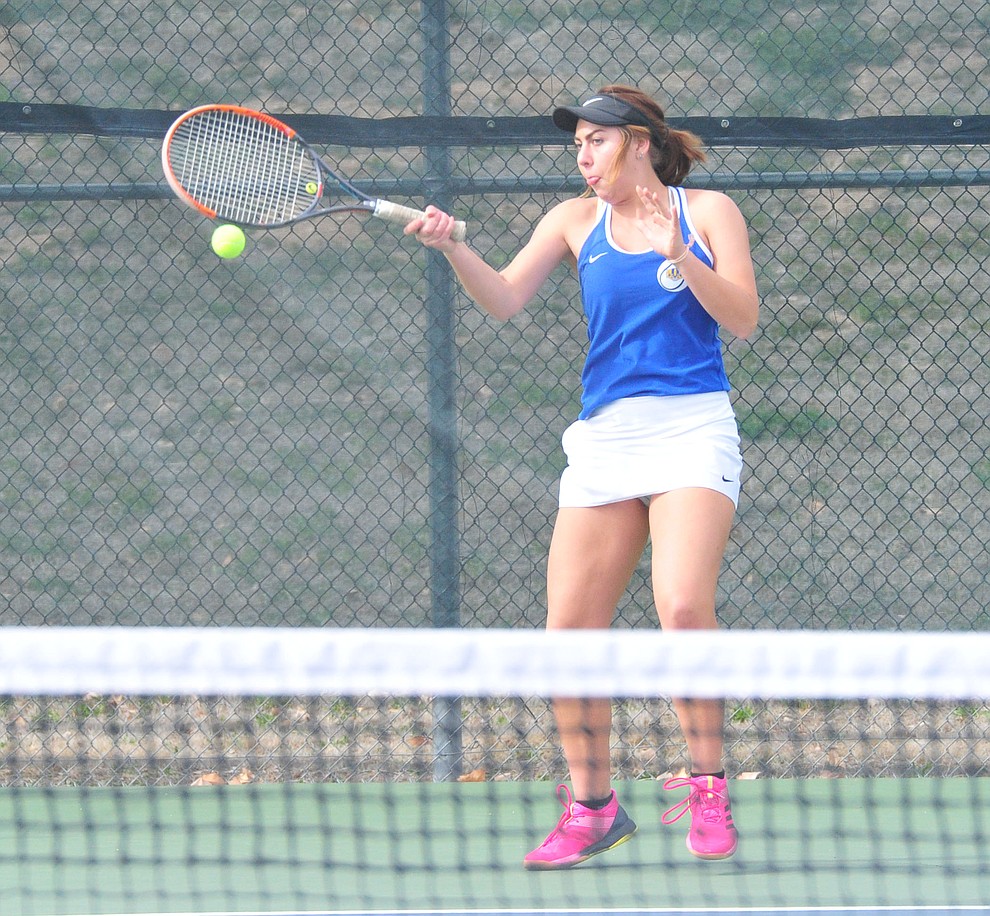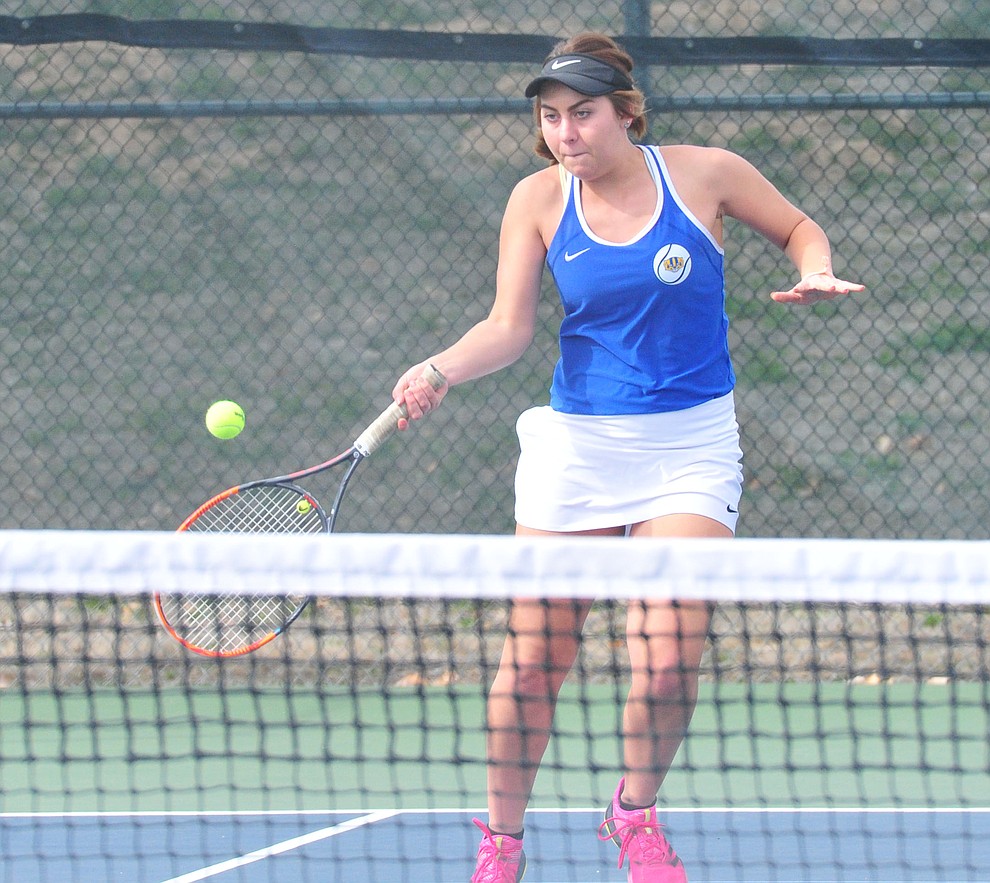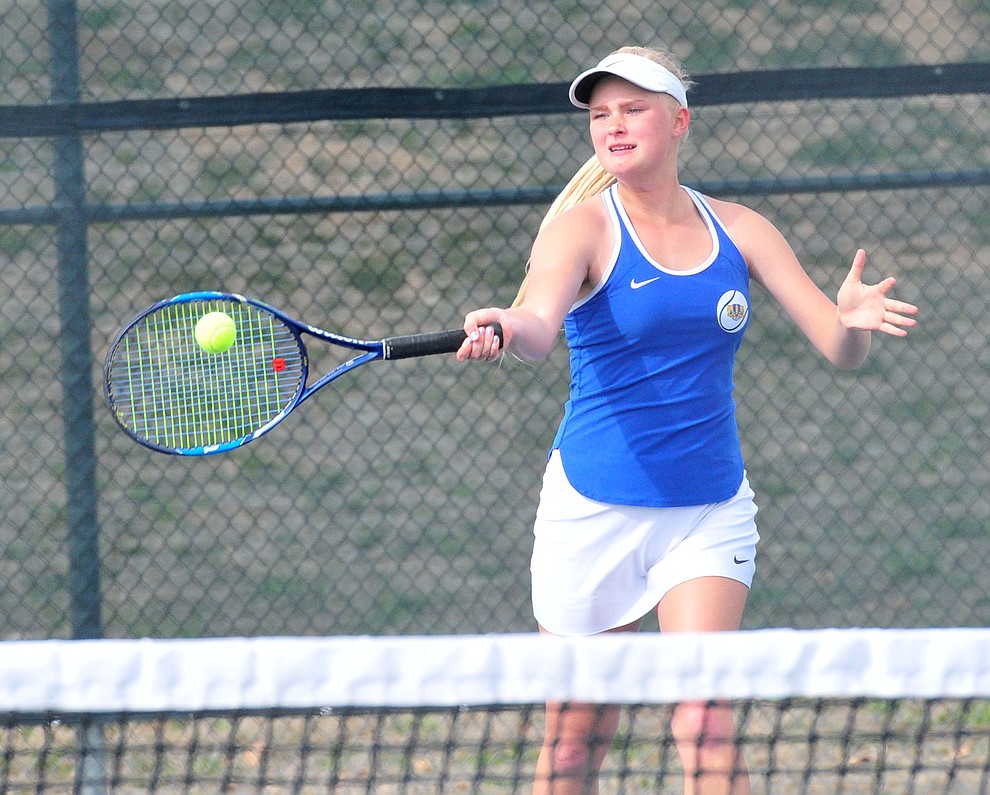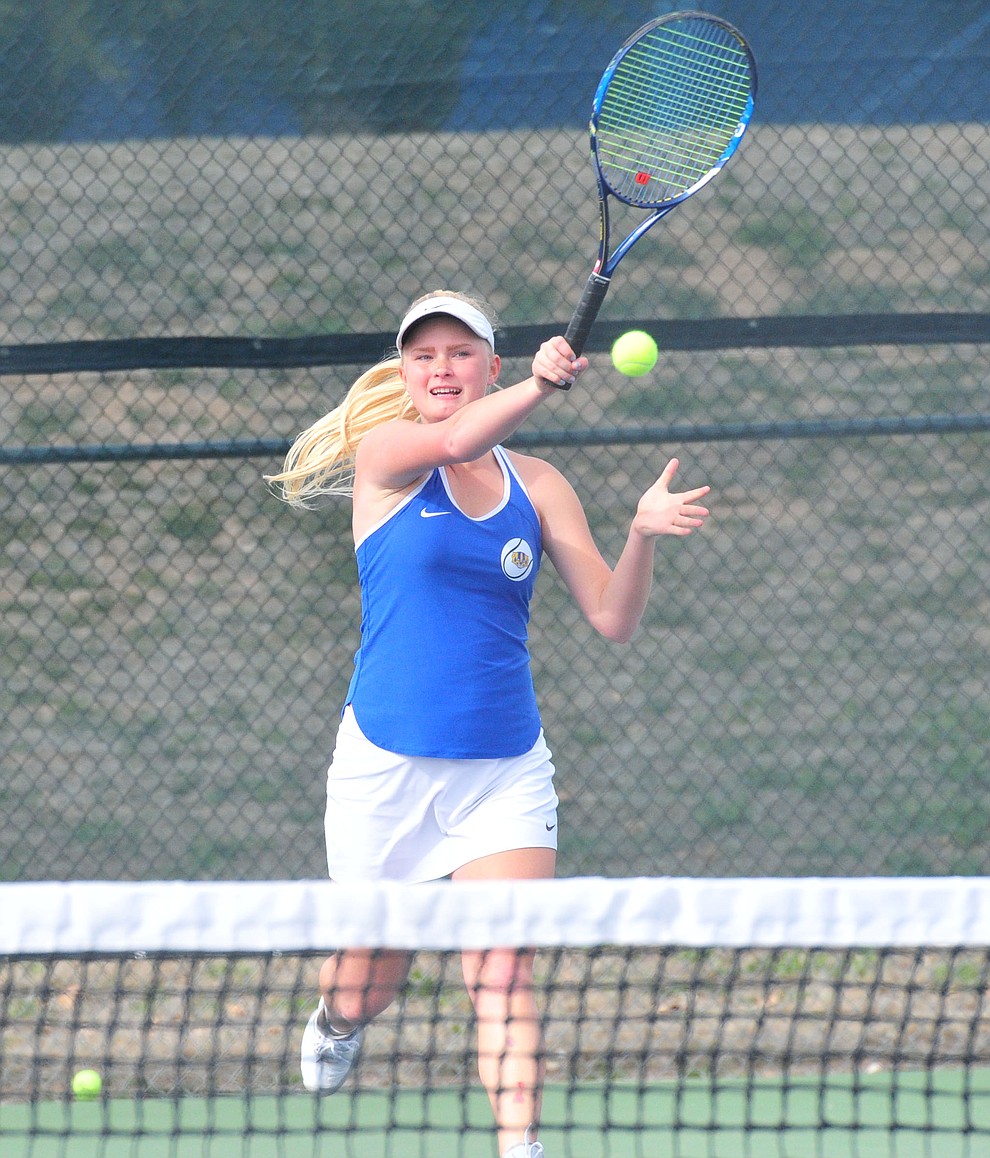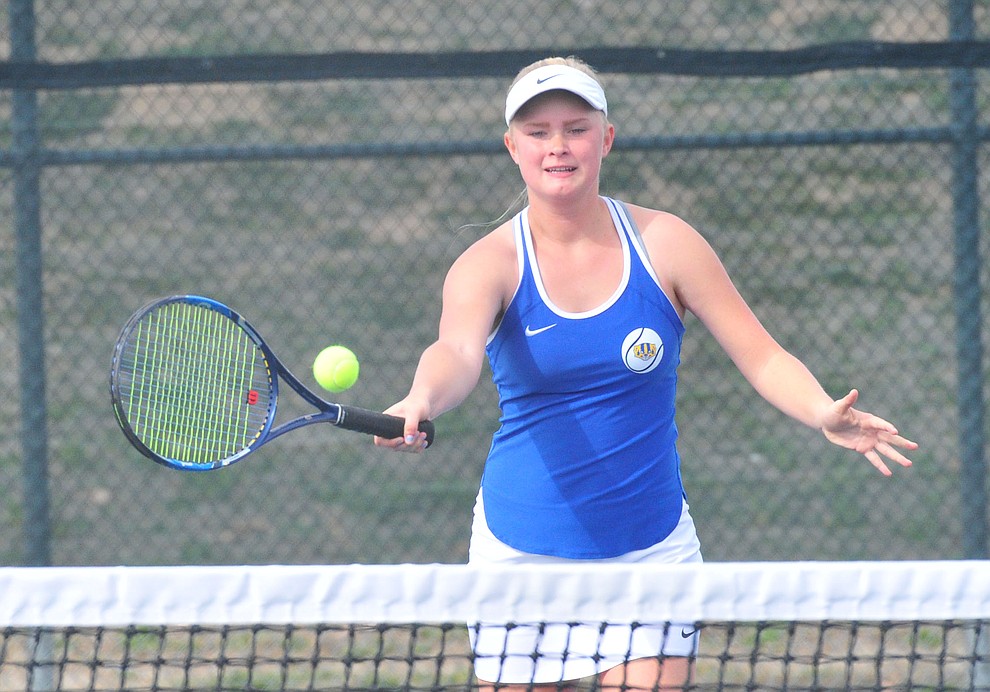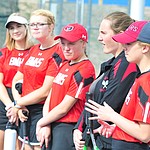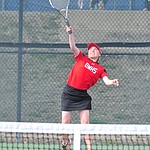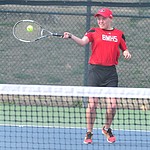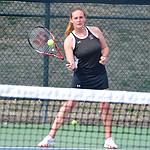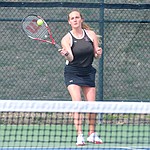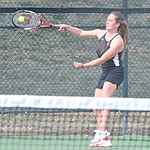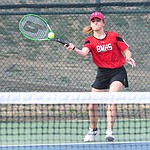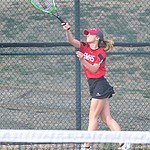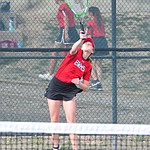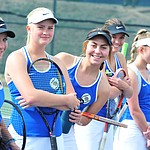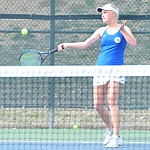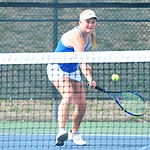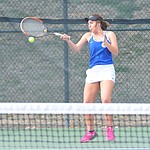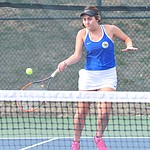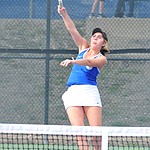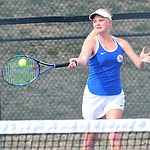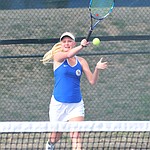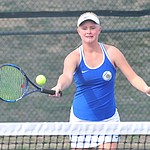 "It was a solid performance by the top 6," Prescott head coach Julio Marroquin said. "They knew what they were doing strategically, they found ways to put the opponent in a defensive position so just by the scores, you can tell it was a solid performance."
Things were no different in doubles as Prescott's top-seeded duo of Madsen and Andrews laid claim to an 8-1 win over the Bradshaw Mountain duo of Kidd and Supergan.
Stoecker and McDonald also got the win 8-2 over Dodova and Shannon Moore while Smith and Raber fought tooth and nail for the 8-8 (10-3) victory over Beeson and Mikayla Behm.
The Badgers now move to 5-1 overall and 1-1 in Section II, which is good enough for third place in the standings behind Notre Dame Prep and Cactus Shadows, which are tied for first.
"We have a pretty strong team this year," Madsen said. "We're going to be top 8 in the state of Arizona this year, and in April, we're going to have individual state and then team state, and I think we're going to go pretty far."
UP NEXT
Prescott will look to string back-to-back wins as it hits the road to take on Barry Goldwater (1-5, 0-1 Section II) on Thursday.
Bradshaw Mountain (4-4, 1-2 Section II) will head north to face off against Flagstaff (4-2, 0-1 Section II) on Saturday.
More like this story
SUBMIT FEEDBACK
Click Below to: