Wiederaenders: We've lost our grandma

Originally Published: March 16, 2019 9:33 p.m.
Prescott lost something this past week — its magnitude is almost unfathomable.
Elisabeth Ruffner died Wednesday night, March 13. She was 99 years old.
On Thursday, we described her as Prescott's "matriarch and longtime historian." Easily, she was the area's historian — unnamed or not — though she earned many awards and honors along that vein.
Not to detract and with all due respect — she knew it all.
There were times over the past 20 years I would get a call or email from her (yes, a senior who did email), pointing out a little tidbit, a small thing I would want to know.
She did it with grace, like I remember my grandmother telling me something.
The facts ranged from the origin of the title "Everybody's Hometown" (a columnist with Arizona Highways came up with it many years ago) to little known things, such as who the first woman mayor of Prescott was (Geraldine "Jerri" Wagner — eight years as mayor (1969-77), 10 total on council).
The even more accurate title for Mrs. Ruffner is matriarch. She lived as though this city, even this area, was her child or grandchild.
Photo Gallery
Elisabeth Ruffner Photos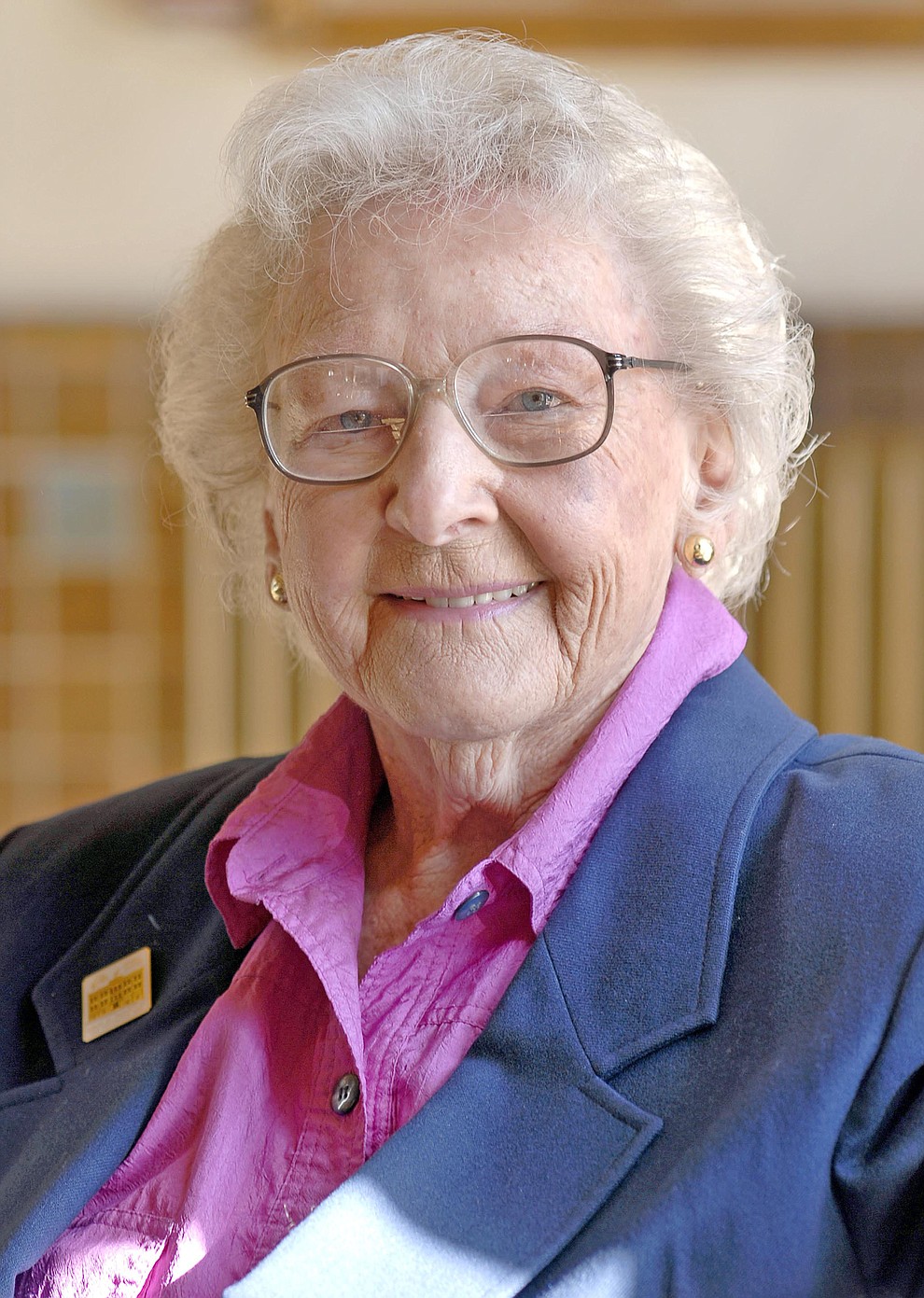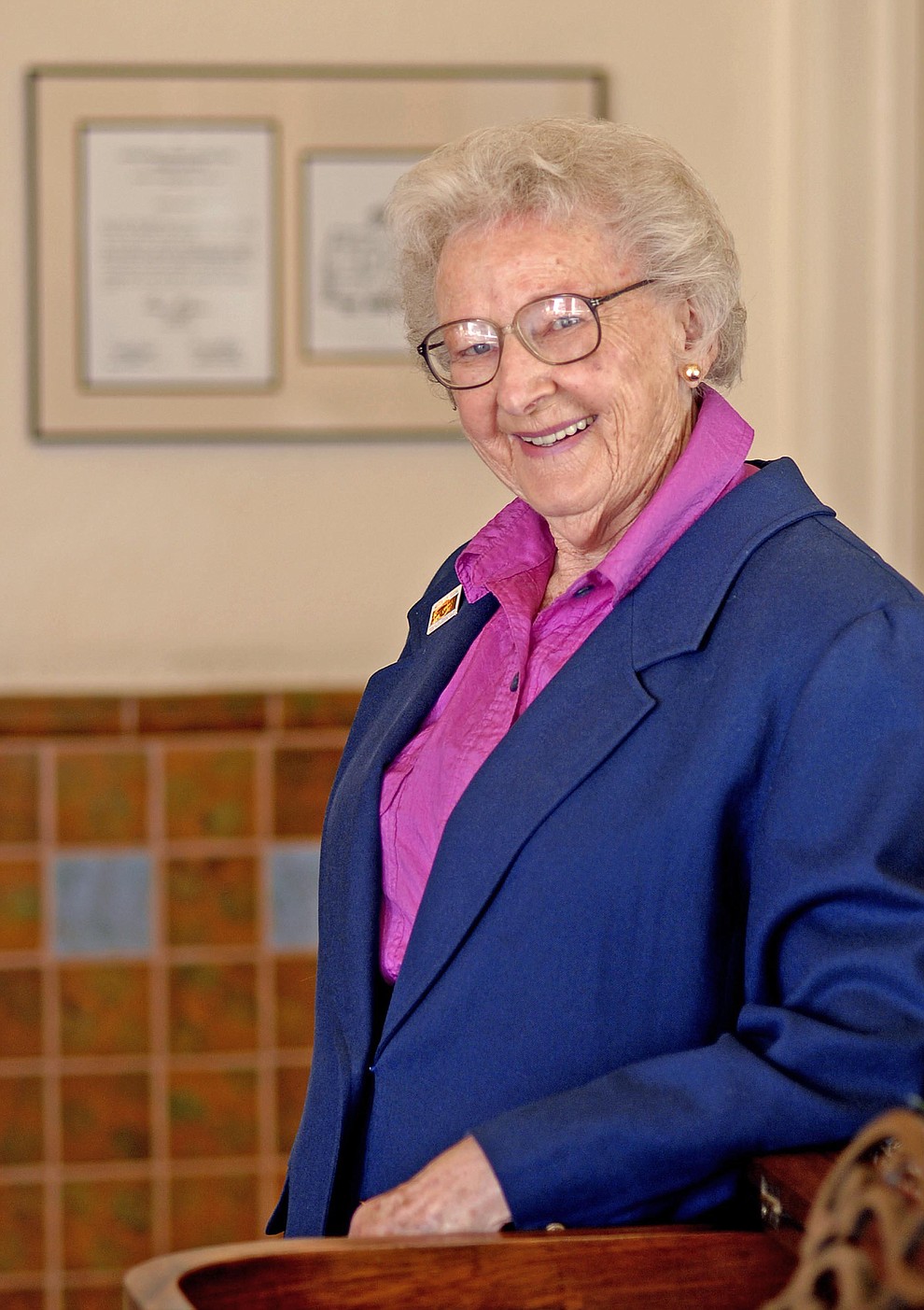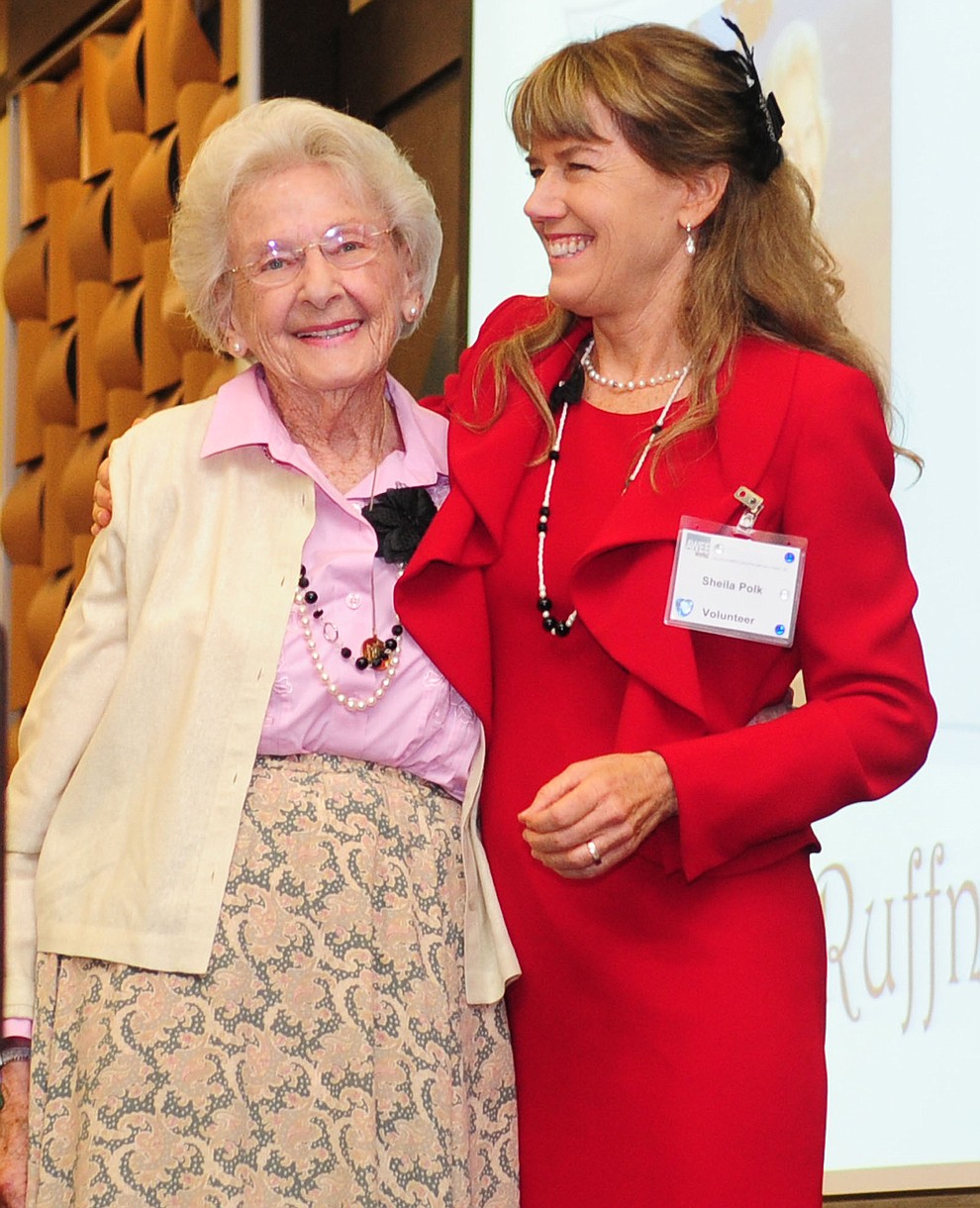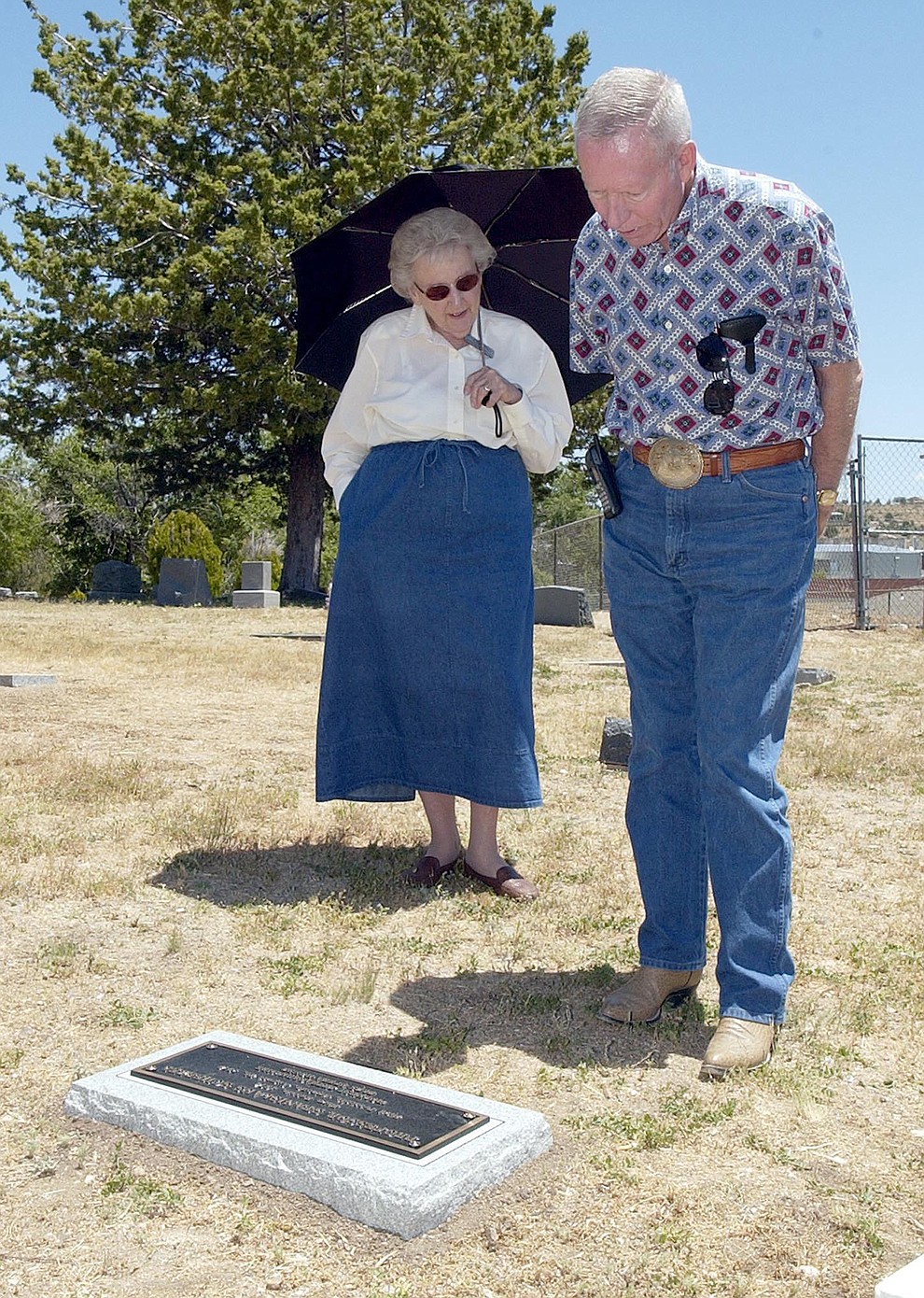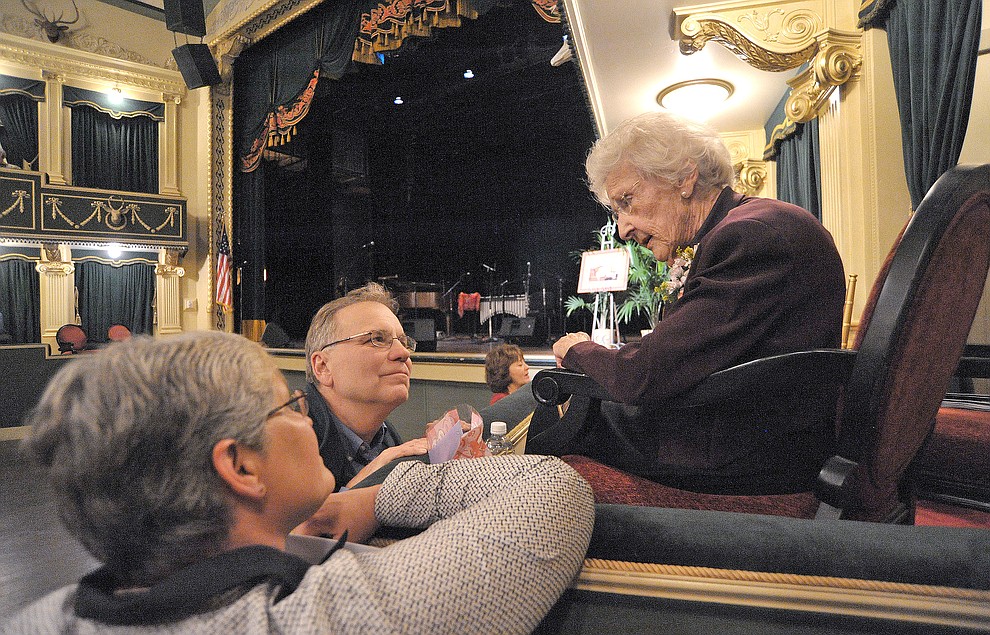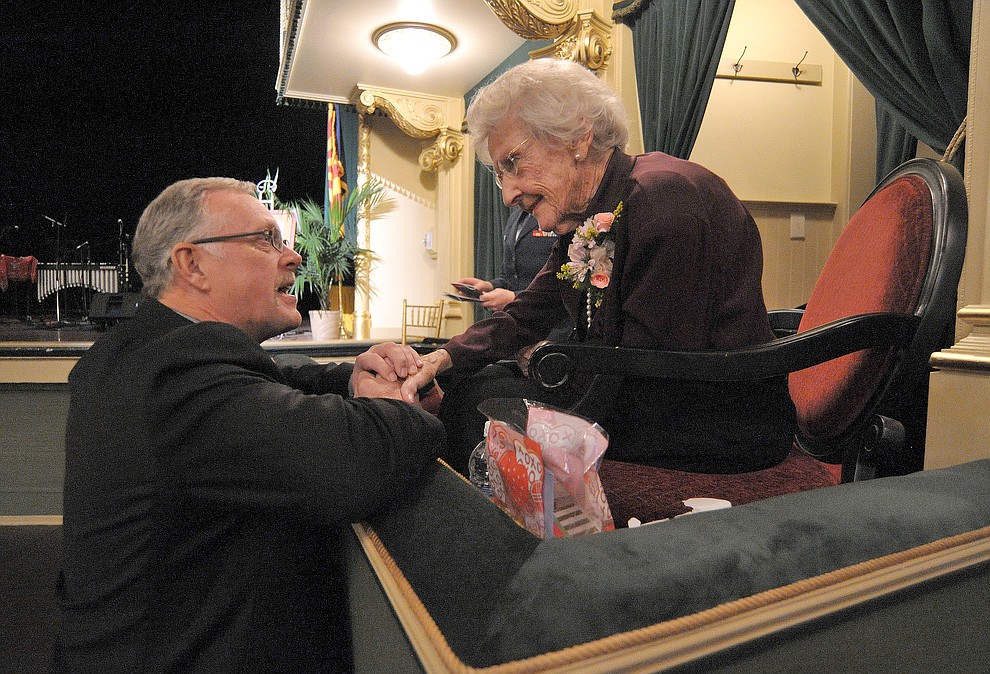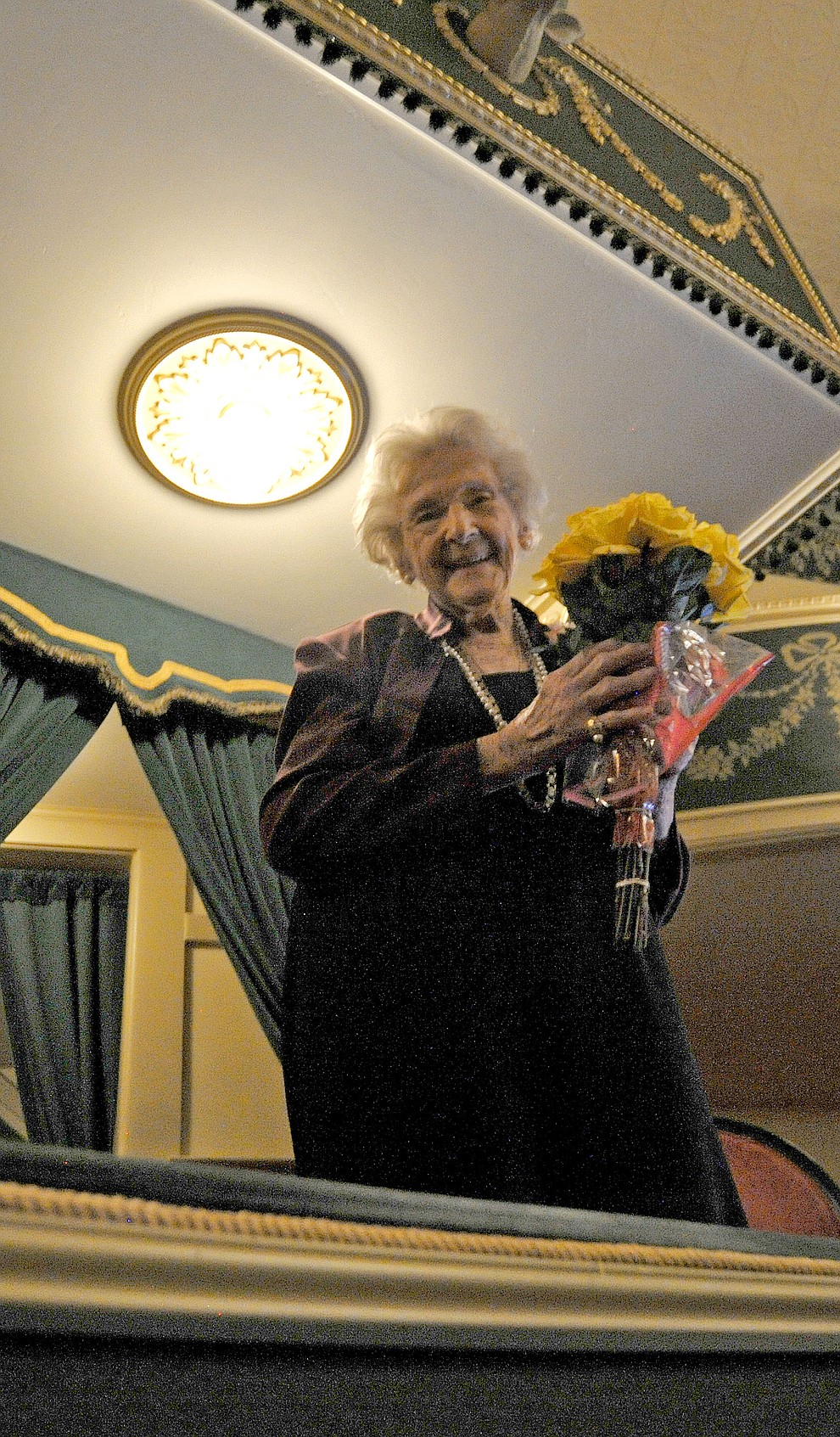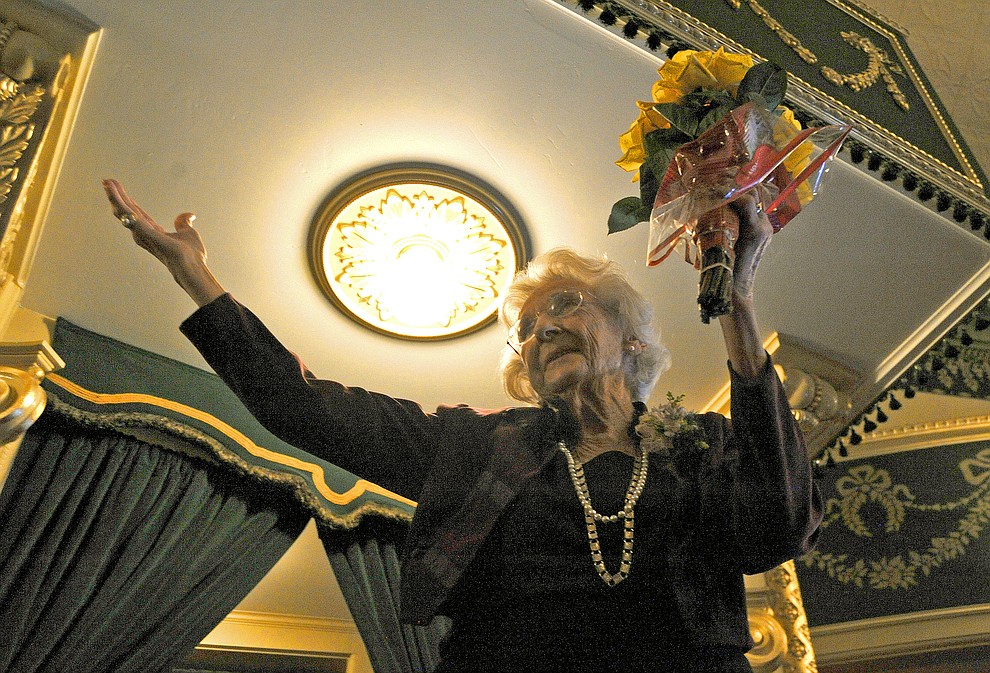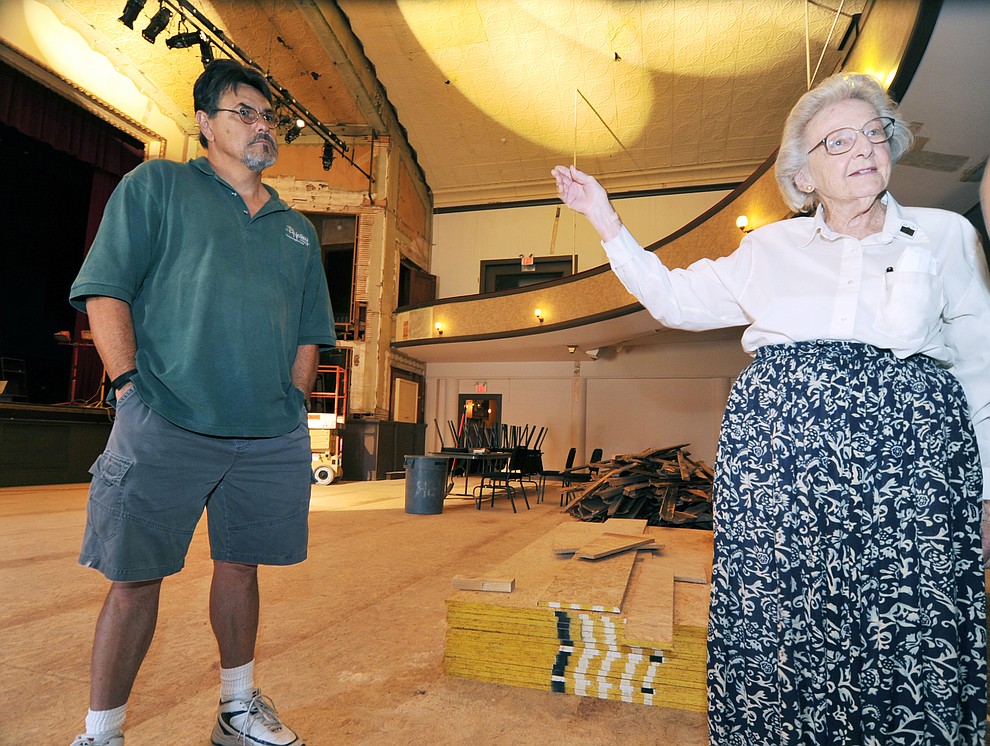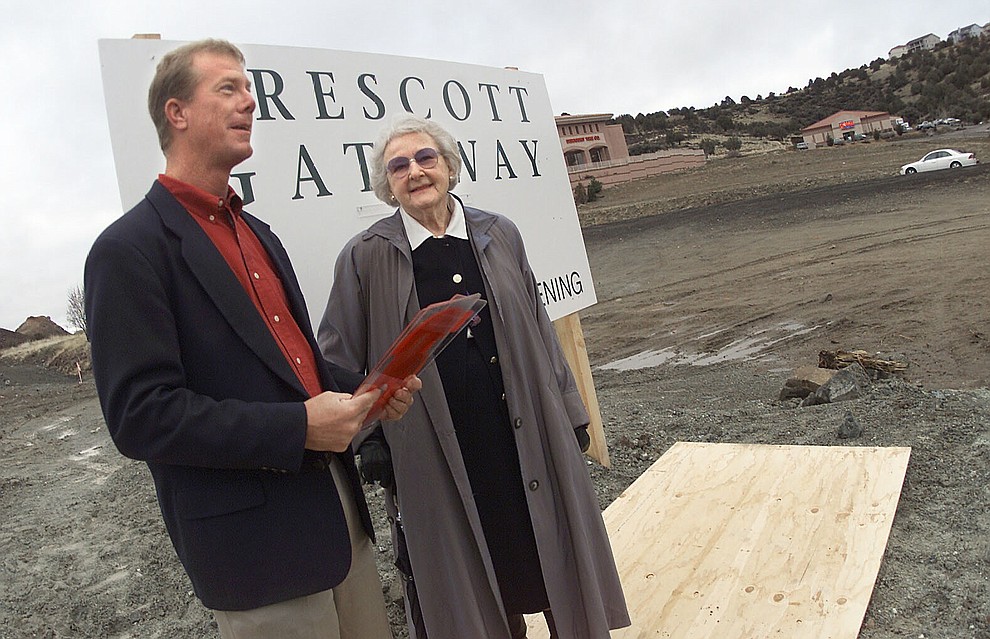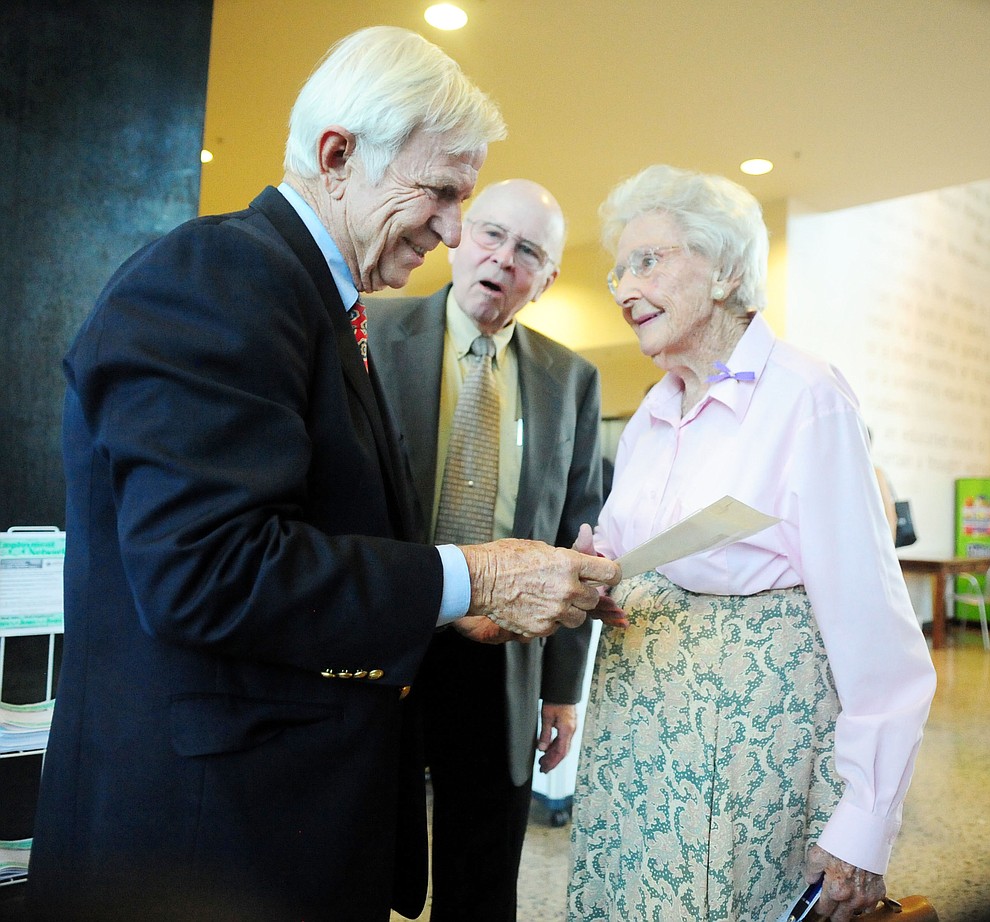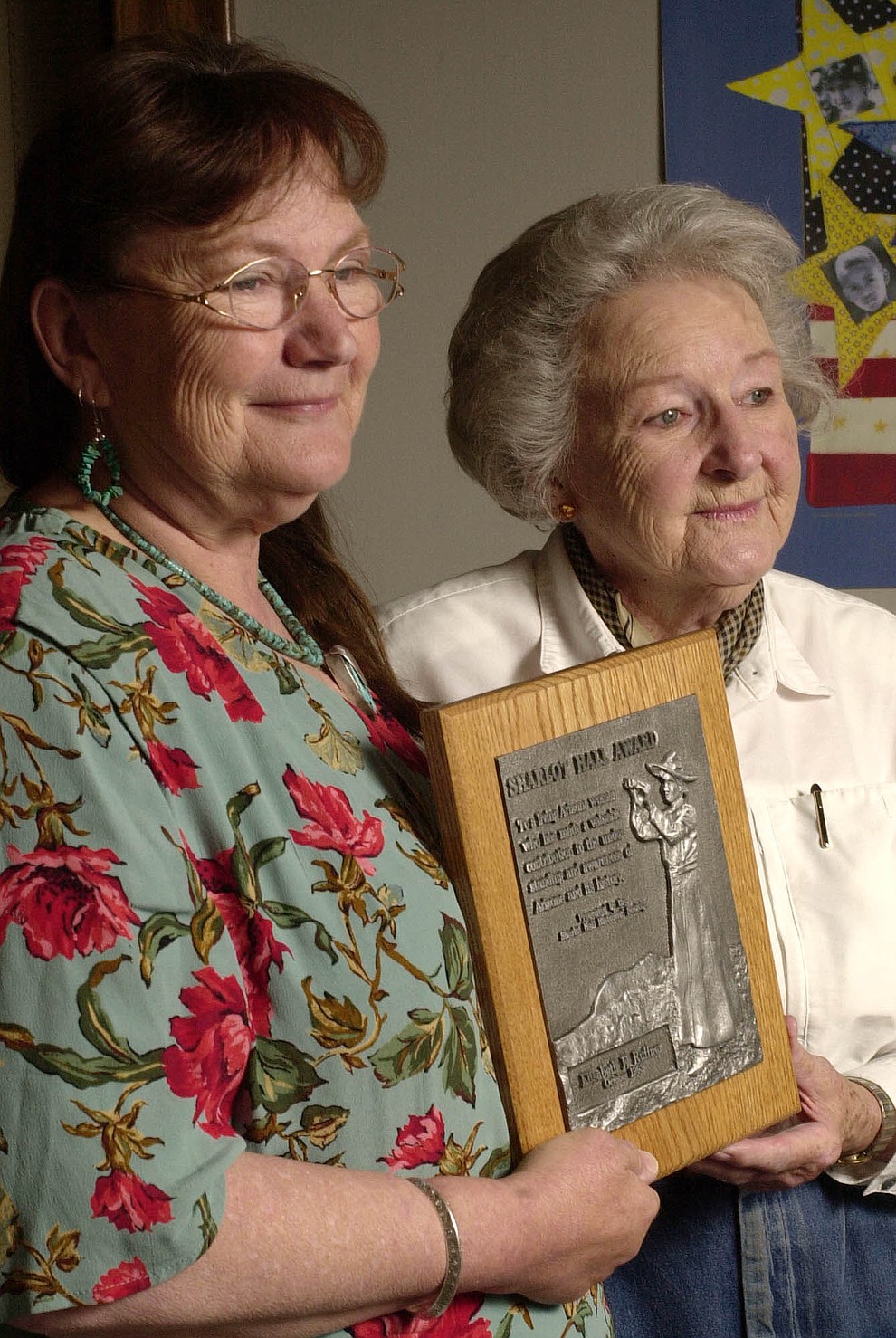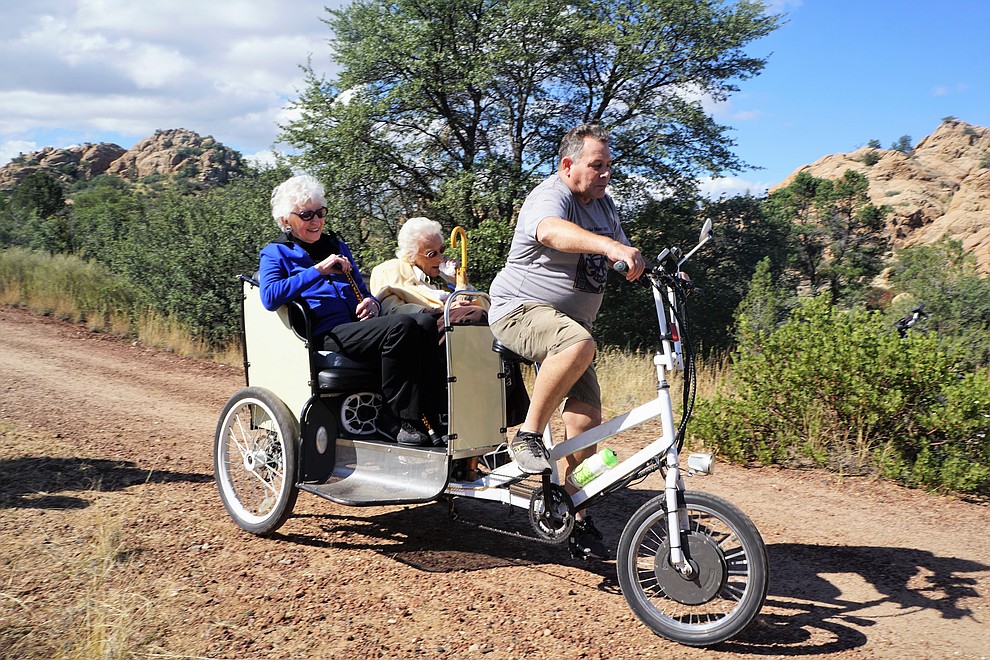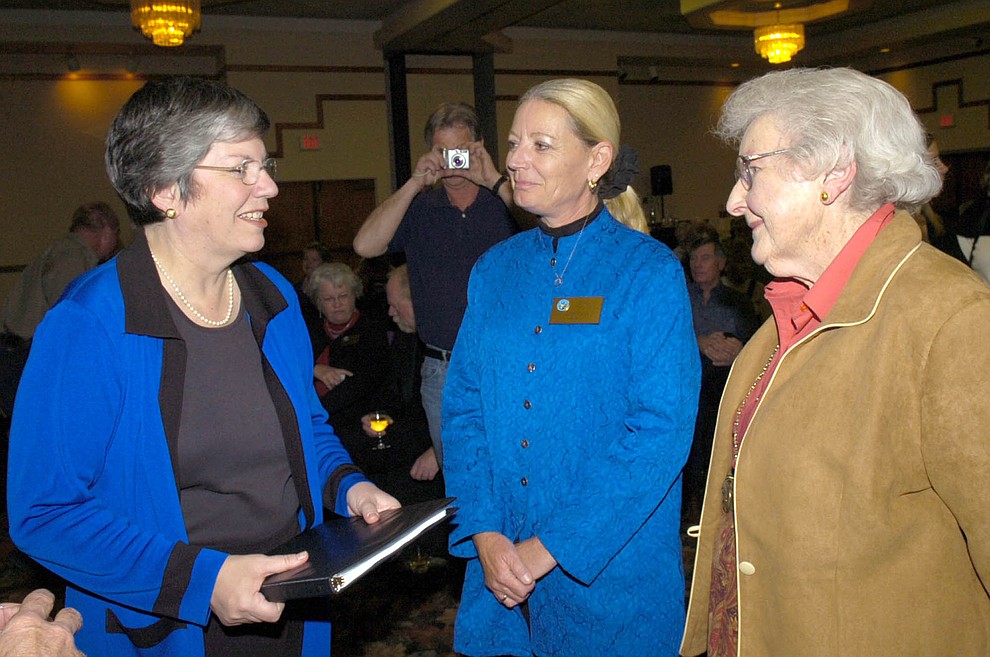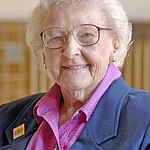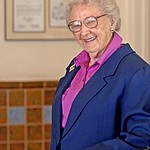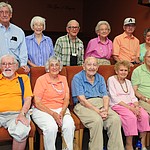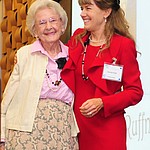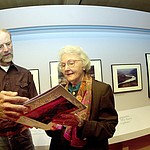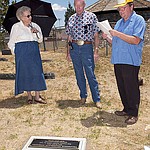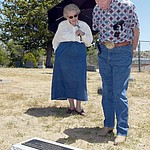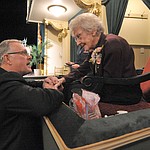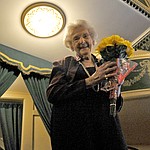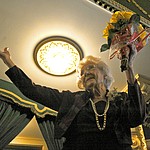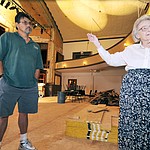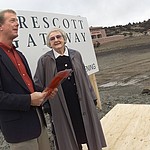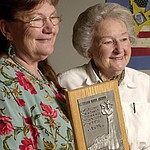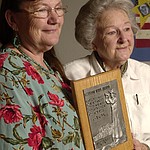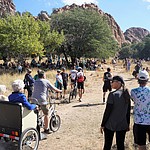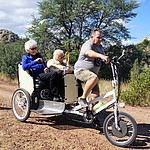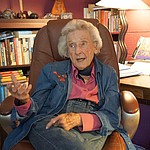 Her roots were deep too — her husband was Lester Ward "Budge" Ruffner, whose family ties date back to his uncle, George C. Ruffner, who served as Yavapai County's sheriff from 1895 to 1898. Budge was many things, even a columnist for this newspaper. And, yes, Ruffner funeral home was started by the family, but this is more about Elisabeth.
Side note, take notice of the "s" not a "z" in her name, something people in my business would learn (or receive reminders from throughout the community and from Mrs. Ruffner herself), if published incorrectly.
With a last name like mine, I can relate; "Unique moniker you have, Mr. Wiederaenders," she told me once, pronouncing it absolutely correctly without help.
She always reminded me of my maternal grandmother, a woman who at 91 drove from Denver to Pennsylvania on a whim to visit her grandchildren (but that's another story).
And she was always well put together like my grandma — hair perfect, dressed nicely. That, I think was a generational thing (I never saw my grandmother in sweats and a T-shirt, for example).
Prescott was her town, her city. She was the grande dame of Prescott.
She was truly a lady.
Mrs. Ruffner's passing should remind us to appreciate our elders, honor them, talk with them — before they are gone. Like World War II veterans, we are losing too many every day.
Our condolences to her family. Like my "Grams," hold to your memories and they will live forever.
In today's Courier is Mrs. Ruffner's obituary and a story about her life and impact on the community; also a photo gallery and video.
Tim Wiederaenders is the senior news editor for The Daily Courier and Prescott News Network. Follow him on Twitter @TWieds_editor. Reach him at 928-445-3333, ext. 2032, or twieds@prescottaz.com.
Related Stories
More like this story
SUBMIT FEEDBACK
Click Below to: