Days Past: Medicinal plants: The 19th century home medicine box
Bi Sallomi, Special to the Courier
Originally Published: June 8, 2019 8:16 p.m.
Updated as of Saturday, June 8, 2019 11:30 PM
Doctors were in short supply on the mid-19th century Western frontier, so the home was the focus of both health maintenance and disease treatment.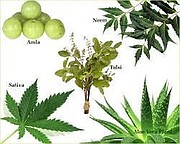 Experience and wisdom were valued in older family members, usually female, as they were the keepers of collective family and cultural knowledge. Over the years, a wife and mother might become well-practiced in the use of home remedies for various ailments, including mild digestive upsets, malarial fevers, insect bites and bleeding from severe lacerations. Midwifery and infant care were practiced primarily by women, and doctors were seldom called for childbirth.
Although information about herbs and their uses was available in print, many of the home practices were based on traditions passed from generation to generation. Historical documents also reference local Indian tribes as a knowledge resource.
In frontier Prescott, many minor ailments were often either left untreated or self-medicated with readily available items such as whiskey and tobacco, not necessarily to be ingested. For example, wet tobacco compresses treated stings and insect bites.
Remedies could be divided into three types: 1) useful plants found growing wild in the area; 2) herbs brought west as seeds from Eastern gardens; and 3) over-the-counter substances from druggists or the general mercantile.
The three basic principles of home medicine were bleed, blister and purge, and the "Big Four" medicines of the Civil War were readily available (alcohol, opium, calomel and quinine). Calomel – a white, tasteless powder – is a compound of mercury and chloride, and it was often used as a purgative, among other things, although today we know it is toxic. In addition, there were the wonders of Patent Medicines.
According to The Pennington Edition, "Patents were treatments for all types of ailments that contained … anonymous substances. This is also a misnomer, since most of these drugs had little to no approval from any type of government agency in any country they were produced …  It might have helped that most of these ingredients were highly addictive substances …"
Medicinal herbs and roots were usually collected in spring and summer and used in the form of teas, tinctures, decoctions, salves and poultices. Ensuring the correct dosage was difficult; but, in general, the problem was not taking enough rather than too much. Few medicines were in pill form, but two that were: aloe pills for constipation and Blue Mass, a mercury compound dyed with indigo for syphilis.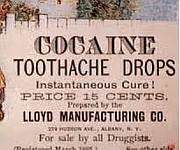 Although methods of treatment were different, a number of medicines used on the frontier are still in use today. For example, activated charcoal pills are readily available over the counter for poisonings; Philips Milk of Magnesia was developed in1880 by Charles Henry Phillips for relief of constipation; Vicks Vapor Rub has had the same formula since 1890; and, Bayer started making aspirin after experimenting with components related to acetylsalicylic acid chemically converted from White Willow Bark.
Native Americans used extract of witch-hazel made by boiling the stems of the shrub and producing a decoction to treat swellings, inflammations and tumors. A missionary, Dr. Charles Hawes, learned of its therapeutic properties and determined that the plant's twigs were even more effective. Hawes Extract was first produced in 1846. His process was further refined by Thomas Newton Dickinson Sr. who is credited with the commercial production of witch hazel extract in 1866.
Mullein (Verbascum thapsus) is a naturalized weed that grows wild in our area. The mullein leaf is both an antispasmodic and expectorant and is a remedy for bronchial congestion. The leaf can be rolled and smoked as an asthma treatment. The small, yellow flowers that creep up the stalk are effective pain relievers with antiseptic and infection-fighting properties. Mullein flower oil has long been a useful treatment for ear infections.
Take notice next time you are hiking – is it a weed? Or an exotic medical species?
Are you curious to learn more about early frontier medicine and tales of successful treatments? If so, join us for a free lecture by Bi Sallomi at 2 p.m. Saturday, June 15, in the West Gallery of Sharlot Hall Museum.
"Days Past" is a collaborative project of the Sharlot Hall Museum and the Prescott Corral of Westerners International (www.prescottcorral.org). This and other Days Past articles are also available at https://www.sharlot.org/articles/days-past-articles.l. The public is encouraged to submit proposed articles and inquiries to dayspast@sharlot.org. Please contact SHM Library & Archives reference desk at 928-445-3122 Ext. 2, or via email at archivesrequest@sharlot.org for information or assistance with photo requests.
More like this story
SUBMIT FEEDBACK
Click Below to: