Need2Know: Frosty's Pop Shop & Virtual Reality Gaming opens; Willow Creek Restaurant repainted; Carmella's takes former El Charro location; new Anytime Fitness
By
Doug Cook
|
dougout_dc
Originally Published: July 20, 2019 7:35 p.m.
Frosty's Pop Shop & Virtual Reality Gaming opens
Every once and a while, a small business pops up that has you thinking, "Wow, that's different!"
Such is the case with Frosty's Pop Shop & Virtual Reality Gaming, which opened July 15 at 8164 E. Highway 69, west of Robert Road in Prescott Valley. The self-described specialty soda shop and virtual reality (VR) arcade combines disparate ideas, and yet it's not all that far removed from arcades of old.
The business is split into two walled-off areas with separate doors, with the soda shop and a small seating area to the left and a virtual reality room to the right. Manager Allie Owings said that she and her mom, owner Tina Lacrone, "wanted to do a family thing and combine the two."
Owings, formerly from Utah and currently living in Prescott Valley for the past decade, said this type of business has become "really popular" in Phoenix, so she and Lacrone wanted to bring it to PV.
"We've heard a lot of comments from people out there," Owings said. "We've gotten the word out there on Facebook and in ads."
Four Sony PlayStation 4 consoles equipped with flat-screen TVs, VR headsets and handheld controllers sit on stands in a darkened virtual reality room behind a black curtain to keep out sunlight. VR games offered on the PlayStation 4 include:
• Ages 17-plus — Paranormal Activity: The Lost Soul; Batman: Arkham VR; Until Dawn: Rush of Blood; Skyrim VR; Resident Evil; Doom VFR; Home Sweet Home; Farpoint; The Inpatient;
• Teens and adolescents — Zone of the Enders; Loading Human: Chapter 1; Creed: Rise to Glory; Battlezone; and RIGS Mechanized Combat League; and
• Everyone — Driveclub VR; Radical-G: Racing Revolved; ASTRO BOT Rescue Mission; Moss; and Tetris Effect.
For more information, call the store at 928-239-5518.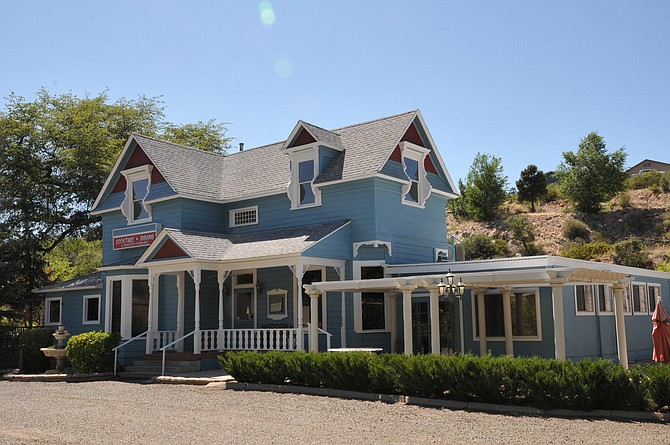 Willow Creek Restaurant remodeled
The former Willow Creek Restaurant, 2516 Willow Creek Road in Prescott, has been closed for several months. But it appears that the restaurant may be coming back to life.
"It has recently been repainted, leaving restaurant and cocktail signs showing and untouched," a reader from Prescott stated in a June 30 email. "Are we going to have a new restaurant? Would love to see someone bringing this lovely place back to life."
This reader wasn't joking. Unfortunately, there's no sign in front of the restaurant indicating who's remodeling it or what the ultimate goal is for the property.
The City of Prescott officials did not respond to requests for details.
The restaurant's owner/operator is welcome to contact this reporter at the phone number or email address listed at the end of this story for a quick update. Inquiring minds want to know!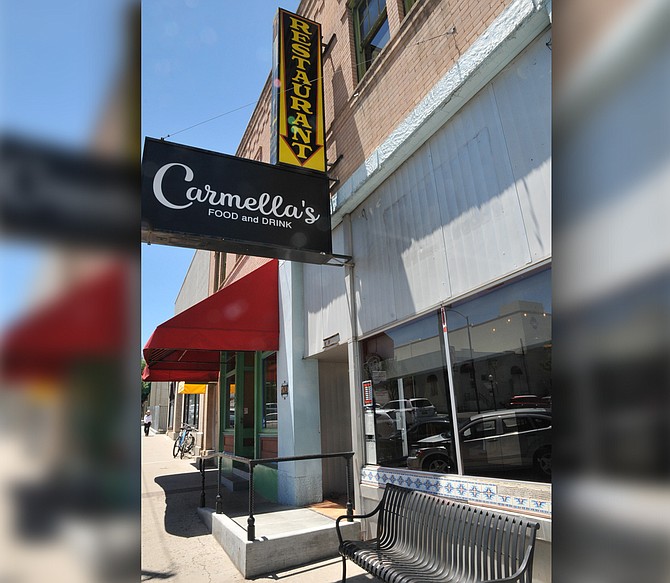 Carmella's takes former El Charro location
When El Charro Mexican Restaurant & Cantina, 120 N. Montezuma St., closed in Prescott in October 2018 after 59 years of serving tasty food, customers were redirected to El Charro Norte in Chino Valley.
Earlier this month, about the same time as the Prescott Frontier Days Rodeo ended on July 7, Carmella's Restaurant moved into the former El Charro location.
Carmella's is an Italian restaurant that serves breakfast, lunch and dinner. It is open six days a week, closed on Tuesdays.
For more information, visit carmellasprescott.com or call 928-277-4948.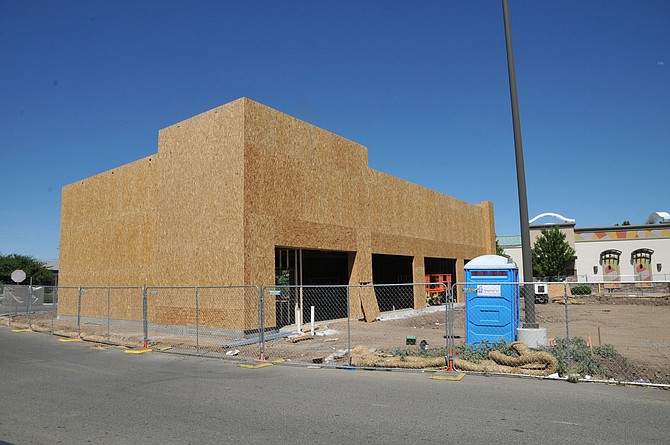 New Anytime Fitness in works
The Anytime Fitness center that will open next door to Taco Bell in the Fry's grocery store shopping center on the southwest corner of Willow Creek Road and Sandretto Drive is going up quickly.
Anytime Fitness currently operates two locations in the Quad Cities, including one in Prescott Valley, 6715 E. Second St., and one in Chino Valley, 759 N. Highway 89.
The Prescott location will sit about a mile southwest of Embry-Riddle Aeronautical University, which has an active student body and several intercollegiate men's and women's athletic programs. It's also close to a rapidly growing residential area in north Prescott.
For more information about Anytime Fitness, which offers aerobic machines and weightlifting, visit anytimefitness.com.
Doug Cook is a reporter for The Daily Courier. Follow him on Twitter at @dougout_dc. Email him at dcook@prescottaz.com or call 928-445-3333, ext. 2039.
To submit items for the Courier's Need2Know, email twieds@prescottaz.com; for legal advertisements, email ssialega@prescottaz.com.
More like this story
SUBMIT FEEDBACK
Click Below to: