Business in Brief: Financial advisor joins Edward Jones
Originally Published: July 20, 2019 7:22 p.m.
Financial advisor joins Edward Jones
The financial services firm Edward Jones has hired Veronica Aguilera as a new financial advisor for the Commerce Center Circle branch office located at 1947 Commerce Center Circle, Suite D, in Prescott, a news release states. Aguilera has 28 years of experience in the financial services industry.
"I joined this firm because I was impressed with its commitment to individual investors," she said. "Now I'm looking forward to meeting with the individuals here to help them meet their financial goals."
Montierths affiliate with Coldwell Banker Residential Brokerage in PV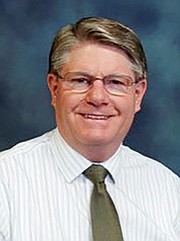 Brent and Brendon Montierth have associated with the Prescott Valley office of Coldwell Banker Residential Brokerage as affiliate agents, according to a news release. The father-and-son duo are joining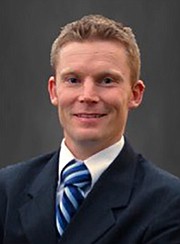 forces as the Montierth Real Estate Team. Brent Montierth comes to the office with 16 years of real estate experience, and Brendon Montierth comes to the office with five years of real estate experience.
Prior to affiliating with Coldwell Banker Residential Brokerage, Brent Montierth was an agent with another brokerage. Before 2003, he worked as a store manager for Safeway Inc. at Willow Creek Road in Prescott for 10½ years. He holds a bachelor's of science in business administration with a major in marketing, and a Master of Business Administration from Northern Arizona University. Active in his community, he serves on the ecumenical council in the Humboldt Unified School District and in a lay leadership capacity for the Church of Jesus Christ of Latter-day Saints in the Prescott Valley Arizona Stake.
Most recently, Brendon Montierth was an agent with another brokerage. Previously, he ran Expert Touch Quality Services, his handyman and landscaping business.
Thumb Butte Distillery wins again
Thumb Butte Distillery in Prescott, in business for over five years, has won 16 medals in national and international competitions. This year, the distillery won two new medals in The Los Angeles International Spirit Competition — a silver medal for its Bloody Basin Bourbon and a silver medal for its Rodeo Rye whiskeys, according to a news release. The competition includes the largest multinational liquor producers in the world.
The distillery also won a bronze medal in the San Francisco International Spirit Competition for its 100 Proof Robert's Rye. These products are available at the distillery in Prescott and at over 400 on- and off-sale outlets throughout the state, as well as online.
During its time in Prescott, the distillery has created five new jobs and trained these individuals for skilled positions within this growing industry. As supporters of local music and art, the distillery hosts local music on Friday evenings and on Sunday afternoons. The distillery is a part of Prescott Fourth Friday Art Walk; displaying the work of many local artists.
Thumb Butte has previously won medals for its Rodeo Rye, Western Sage Gin, Meyer Lemon Vodka, Premium Vodka, Crown King Single Malt, and its Special Release Grain Whiskey.
For more information, call 928-443-8498 or email at thumbbuttedistillery@gmail.com.
Child care program at Prescott YMCA receives 4-star rating
The James Family Prescott YMCA received a 4-Star Quality Plus rating from Quality First for its child care and preschool program, according to a news release. Quality First participating providers work with a coach to assess their programs and implement quality improvement plans in areas that research shows help young kids thrive. After about one year of participation, programs are rated on a 5-star scale based on how well they meet quality standards; a rating of 4 stars means the program exceeds quality.
The areas assessed include health and safety practices that promote children's basic well-being; staff qualifications, including experience working with infants, toddlers and preschoolers as well as training or college coursework in early childhood development and education; teacher-child interactions that are positive, consistent and nurture healthy development and learning; learning environments, including age-appropriate books, toys and learning materials that promote emotional, social, language and cognitive development; lessons that follow state requirements or recommendations for infants, toddlers and preschoolers; group sizes that give young children the individual attention they need; and, child assessment and parent communication that keeps families regularly informed of their child's development.
"Today's kindergarteners face greater rigor and higher stakes than ever before," said Kristie Bandy, YMCA childcare director. "By attaining a 4-star rating, the families of children in our care will know that their children are getting the quality early education they need to arrive at school prepared to meet our state's expectations."
With this rating the program is now able to offer scholarships through First Things First. Scholarship forms are available in the Prescott YMCA Preschool office or contact Kristie Bandy, childcare director, at 928-445-7221, ext. 236, or email at kristie.bandy@precottymca.org. Scholarships are limited and are available on a first-come, first-served basis.
Reined-in rate-cut expectations, Iran tensions hit S&P 500
NEW YORK (AP) — U.S. stocks pulled further back from their records on Friday to cap the weakest week for the S&P 500 since May.
Indexes sloshed between small gains and losses for much of the day before turning lower in the afternoon after Iran said it seized a British oil tanker, the latest escalation of tensions between Tehran and the West. Reined-in expectations for how deeply the Federal Reserve will cut interest rates at its next meeting also weighed on stocks.
The S&P 500 fell 18.50 points, or 0.6%, to 2,976.61. After setting its record high on Monday, the index see-sawed mostly lower and lost 1.2% for the week. It's just the second down week for the index in the last seven.
The Dow Jones Industrial Average fell 68.77, or 0.3%, to 27,154.20, and the Nasdaq composite lost 60.75, or 0.7%, to 8,146.49.
More like this story
SUBMIT FEEDBACK
Click Below to: