Prescott Chamber Orchestra presents 'If It's Not Baroque' concert

Originally Published: January 24, 2019 9:12 p.m.
The Prescott Chamber Orchestra is celebrating its 36th consecutive year next week with a concert devoted to music from the Baroque period.
Prescott Chamber Orchestra Music Director and Conductor Maestro Peter Mueller has reconfigured the orchestra to become more like those of the Baroque period, emphasizing strings and winds while foroging some brass and percussion, according to a news release from Kathy Wells of Foghara Advertising & Public Relations.
"The venue at St. Luke's Episcopal Church also approximates that of the churches and royal residences that served as venues of the period," the release states. "The program for this concert brings together some of the best examples of the Baroque period and presented most like the composers intended."
The selections for the Friday, Feb. 1, concert include "Canzon Noni Toni a 12" by Giovanni Gabrieli "Grosser Herr und starker Konig" by Johann Sebastian Bach, "Symphony No. 1" by William Boyce, "Suite in D Major for Trumpet and Strings," by an unknown arranger though credited to George Frideric Handel and "Brandenburg Concerto No. 1" by Bach.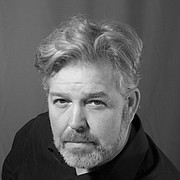 The first Brandenburg Concerto is one of six that many consider among the finest examples of the Baroque style. They were composed over a period of time and show influences in Italian and French composers and were without a unifying theme.
"Bach referred to them as '…concerti for various instruments," the release states. "Then in 1734 he packaged all six for submission to the margrave of Brandenburg in hopes of landing a job. He was not successful but the 'Brandenburg' label survived."
Prescott baritone Philip Dixon will join the orchestra during the rendition of "Grosser Herr und Starker Konig" and Carl Rowe, who was Principal Trumpet in "The President's Own" United States Marine Band and was Principal Trumpet of the White House Orchestra, will perform the solo part of "Suite in D Major for Trumpet and Strings."
Admission for the 7 p.m. concert is $20 for adults and $5 for students, available at the door or online at a discount at www.prescottchamberorchestra.com.
St. Luke's Episocopal Church is located at 2200 Shepherd's Lane.
For more information about the Prescott Chamber Orchestra, visit www.prescottchamberorchestra.com.
More like this story
SUBMIT FEEDBACK
Click Below to: