Sentencing fentanyl dealers and other alleged drug pushers is no simple matter
Deputy County Attorney: 'A thousand different factors might be a rough estimate'

By
Max Efrein
|
mefrein
Originally Published: January 19, 2019 9:16 p.m.
Updated as of Sunday, January 20, 2019 5:01 PM
Editor's Note — In its continuing series, #StopFentanylNow, The Daily Courier sought to answer the question: Why did that defendant get prison and why did another get probation?
Sentencing an alleged drug dealer is not as straight forward as some may assume.
"To say there's a thousand different factors might be a rough estimate, but it's probably pretty accurate," said Dennis McGrane, chief deputy in the Yavapai County Attorney's Office.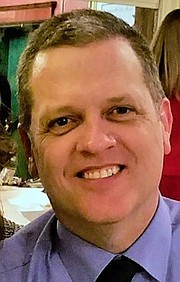 All drug-related cases involving the arrest of a suspected dealer starts with Arizona Proposition 200: "Can you prove sales," McGrane said.
The most evident indicator is the amount or weight of the drugs found in a person's possession.
"If it's a low-level person and say they went down to Phoenix and they're just carrying enough drugs for perhaps them and their friend, is a jury really going to believe that's sales?" McGrane said.
There are threshold amounts set by the state for every illicit drug to determine what is considered enough for alleged sale. For instance, the threshold for heroin is one gram, which is equivalent to about 10 doses.
However, even when someone is caught with a drug over the designated threshold, prosecutors must still be able to prove beyond a reasonable doubt that the individual was indeed seeking to distribute those drugs as opposed to just use them for personal consumption.
"The quantity argument is 'Hey, I'm the Costco of drug buyers. I buy in a large quantity. I don't sell, I just get it cheaper when I buy a lot,'" McGrane said.
Other indicators of distribution are if drug paraphernalia related to sales — scales, baggies, etc. — are found with the drugs; if the drugs are pre-packaged in such a way to indicate dealings; or if there's been a lot of suspicious activity at a residence, such as many different people seen coming to and from a house where the drugs were found.

Methamphetamine is the only drug where the quantity doesn't matter. "It's prison mandatory," McGrane said.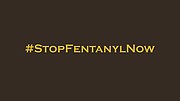 Outside of quantity and evidence of sale, other factors that contribute to how a prosecutor or judge may approach the handling of a drug-related case are such things as prior criminal history, a person's age, a person's attempts to seek treatment for addiction in the past, the level of remorse someone shows for alleged crimes committed and a person's mental health status.
"You can imagine, for instance, somebody who has a head injury from military service in Afghanistan who gets back here, gets addicted to opioids and then they're selling to support their habit; versus the guy who got out of prison who never did a productive thing in his life," McGrane said. "We're going to treat those two people differently, even though the facts might virtually be the same in their dealing."
Another significant factor that is usually kept well under wraps to ensure a defendant's safety is if an alleged drug dealer or user is willing to provide information about higher-ups in the drug supply chain, or even testify against someone else in the process.
"A lot of our undercover work and our ability to ferret out the suppliers and the dealers is people we catch," McGrane said.
Not everyone arrested for dealing or using drugs is necessarily provided an opportunity to share such information, said Partner's Against Narcotics Trafficking Lieutenant Nate Auvenshine.
"There are several factors considered including a full review of the person's criminal history, the type of crime currently under investigation, and probation status which precludes informant status," Auvenshine said. "These considerations are reviewed on a case by case basis and must be agreed on by the county attorney who approves and monitors the use of informants."
When an alleged drug dealer or user does share truthful and useful information, it can impact how lenient prosecutors and judges are on that person during the plea agreement process.
Other authorities, such as judges, contacted for this story were unable to comment.
#StopFentanylNow
Related Stories
More like this story
SUBMIT FEEDBACK
Click Below to: