Celebrate Valentine's Day with Prescott POPS

Originally Published: February 14, 2019 9:46 p.m.
Celebrate a belated Valentine's Day with the Prescott POPS Symphony Orchestra as it wrapts its season this weekend at the Yavapai College Performing Arts Center.
Conducted by Maestro Joseph Place, the "Easy to Love" concert will feature selections from classical, operatic and popular repertoires, according to a news release from Kathy Wells of Foghara Advertising & Public Relations.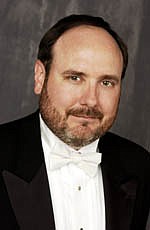 Included in the Sunday, Feb. 17, concert is Antonin Dvorak's "Cello Concerto in B Minor," one of the most popular and often played works for the solo cello, performed by Ruthie Wilde.
"It finds its way into our program of love songs based on the second movement, into which Dvorak incorporated one of his earlier songs as a tribute to the love of his life whom he never married," the release states. "Her untimely passing is also commemorated by a repetition of the song by the solo violin in the closing movement."
There's also "Nessun Dorma" (translated as "No One Sleeps") from Puccini's "Turandot" and "Bring Him Home," from "Les Miserables," both performed by Todd Miller. Further, Soprano Debbie Place will join Miller in performing the "Waltz Duet" from Franz Lehar's "The Merry widow" and later as a soloist for "L'Amour – Toujours – L'Amour" (translated as "Love Everlasting") by Rudolf Friml.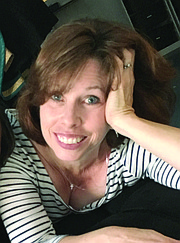 "Place has appeared numerous times with the Prescott POPS as have her voice students from the Park Avenue Theater here in Prescott," the release states.
Instrumentally, the concert will see the suite from "Far and Away," a film by Ron Howard following Irish immigrants who seek to take advantage of the Great Land Run of 1893 for farm land in Oklahoma, and "Across the Stars," from "Star Wars: Episode II: Attack of the Clones." Scored by John Williams, the music conveys the contradictions of a love that is pure yet forbidden.
The concert concludes with more from Miller who will sing "You Raise Me Up," written by Brendan Graham and Rofl Lovland. The song has been recorded by numerous artists, such as Josh Groban who performed it at the NASA commemoration of the Space Shuttle Columbia disaster.
Tickets for the 3 p.m. "Easy to Love" are $25 for adults and $5 for students, available at www.ycpac.com or at the box office. Yavapai College Performing Arts Center is located at 1100 E. Sheldon St. For more information about the Prescott POPS Symphony, visit www.prescottpops.com.
More like this story
SUBMIT FEEDBACK
Click Below to: