Alleged 'mimic pill' dealers connected to fatal overdose death awaiting plea deals
Deal may require them to spend a year in jail
Originally Published: February 5, 2019 9:31 p.m.
Two young men accused of selling fentanyl-laced pills in the quad-city area are awaiting plea deals from the Yavapai County Attorney's Office before making any decisions about their guilt, or lack thereof.
Lester Suter III, 19, and Rick Arellano, 18, were arrested on June 7 following an investigation into the overdose death of Jared Friederick, 18, of Prescott Valley that afternoon.
Friederick's body was found with three blue pills marked M30, according to police records. Testing found the pills to be 'mimic pills,' imitation 30-milligram Percocets laced with fentanyl, a highly-dangerous synthetic opioid.
Detectives with Partners Against Narcotics Trafficking (PANT) were able to connect Suter and Arellano to the sale of the pills and found a total of more than 50 such pills in their possession, according to PANT.
When interviewed separately by police, the men both admitted driving together to pick up the pills from a drug dealer in Phoenix, said Joshua Fisher with the Yavapai County Attorney's Office. They agreed to split the pills and stated they believed the pills were authentic 30-milligram Percocets at the time of purchase.
Both men were arrested and charged with selling narcotic drugs (class 2 felony) and possession of paraphernalia for Percocet (class 6 felony). Suter also faces an additional charge of possession of paraphernalia for marijuana (class 6 felony).
To help Suter better understand the charges he is facing, his attorney, Adam Zickerman, requested a settlement conference, in which a judge other than the one overseeing the case reviews the charges and walks through the potential outcomes of the case.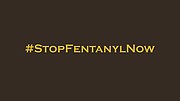 Yavapai County Superior Court seasonal Pro Tem Judge Thomas Kelly oversaw the settlement conference on Tuesday, Jan. 29. Kelly plainly explained to Suter that he is facing serious charges and that he'll likely have a difficult time convincing a jury that he's innocent if he decides to plea not-guilty and go to trial.
"A fair trial doesn't mean you won't be convicted," Kelly said to Suter.
If convicted, Suter would be facing anywhere between three years and 12-and-a-half years in prison.
"The presumptive sentence is five years in prison," Kelly said.
The prison sentence fluctuates based on what are called mitigating and aggravating factors.
For Suter's case, Kelly listed what he believes are likely the mitigating factors: No prior criminal history, young, and has family support. Arellano is believed to have the same mitigating factors.
The aggravating factors listed by the prosecution: The drugs Suter and Arellano were caught with were being sold for financial gain; the quantity of narcotics the two men were found in possession of is above the statutory threshold – meaning prison time is mandatory simply based on the amount; there was presence of an accomplice (each other); and the drugs they sold are believed to have led to the death of an individual.
If Suter were to be convicted by a jury, the judge overseeing the case, Patricia Trebesch, would then weigh these factors to determine how much prison time is considered just.
"I can tell you based on my experience, a mitigated minimum term of three years is not likely, and the aggravated maximum of 12.5 years is not likely," Kelly said to Suter. "So, I would say in my opinion, if you went to trial and lost, you're looking at four-to-10 years."
The Yavapai County Attorney's Office has yet to extend a plea deal to either Suter or Arellano. The prosecutor on the case, Joshua Fisher, expects those plea deals will require both men to plead guilty to the class 2 felony charge, serve one year in jail and pay a number of associated fines.
"Community restitution as well is required by statute," Fisher said.

Since Arellano and Suter are being considered accomplices in this case, Fisher said both of their plea deals will likely include a testifying clause. Meaning, if one of them decides to take the plea deal and the other doesn't, then the one who does is required to testify against the other during a trial.
Suter is scheduled to appear in front of Kelly for another settlement conference on Tuesday, Feb. 19. Arellano is scheduled to appear in front of Trebesch for a pretrial conference/possible change of plea/possible sentencing on Monday, Feb. 25.
#StopFentanylNow
SUBMIT FEEDBACK
Click Below to:
More like this story