Need2Know: Casa Perez Furnishings to open soon on First Street in Prescott Valley; Rickety Cricket pub in downtown Prescott closes; veteran pain doctor joins Harmony Integrative Medicine
By
Doug Cook
|
dougout_dc
Originally Published: December 14, 2019 7:13 p.m.
Casa Perez Furnishings to open on First Street in Prescott Valley
You may know Juan Perez as the owner of the popular Casa Perez Family Mexican Restaurant at 3088 N. Glassford Hill Road in the Fry's grocery store shopping center in Prescott Valley.
Early next year, you'll know him for Casa Perez Fine Family Furnishings, which will be located toward the back of the former AAMCO auto repair building at 6871 E. First St.
Two signs currently hang on the tan stucco building in Prescott Valley. They read "Casa Perez Fine Family Furnishings" and "Coming Soon!" on the metal paneling that stretches across the top of the building facing Highway 69 from the south side.
Perez said he grew up in a town near Guadalajara, Mexico. In a community nearby, a group of families makes furniture, as well as chandeliers and flower pots, among other furnishings.
When Perez bought some of the families' furniture for his Prescott Valley restaurant, which he opened two years ago, he found that customers were asking him how they could buy the furnishings, too.
"We have 2,500 square feet," Perez said of the space he will have for furniture at Casa Perez Fine Family Furnishings, "but our goal is to expand."
Rickety Cricket in downtown Prescott closes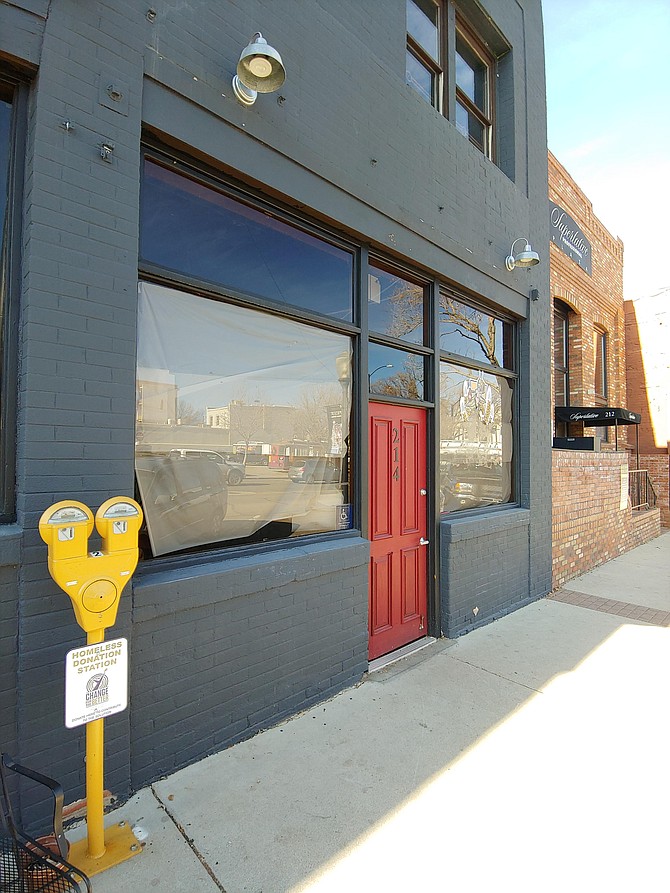 The Rickety Cricket Brewing Tap Room at 214 S. Montezuma St. in Prescott closed nearly a month ago, but it doesn't appear that the space will be vacant for long.
"I've heard the owner of the building has bought the liquor license and will be reopening, possibly by Dec. 31," local musician Don Cheek stated in an email to the Courier on Dec. 6.
Rickety Cricket still operates two locations in Arizona, including its main brewery, restaurant and swag shop in Kingman, and its tap room in Flagstaff.
Dr. Stout joins Harmony Integrative Medicine in return to Prescott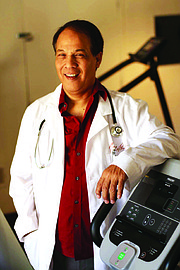 Harmony Integrative Medicine, 518 E. Gurley St. Suite 101, and Dr. Jean Painter have announced veteran Dr. Reggie Stout as a new member of their staff.
Stout brings 30 years of clinical experience from Tucson to Prescott, where he had lived previously.
Dr. Stout's broad experience and training include a doctorate in Pain Management, training in homeopathy and 17 years teaching acupuncture medical students for the residency program of Integrative Medicine at the University of Arizona's School of Health Sciences in Tucson.
Stout's experienced in handling patients who suffer from chronic ailments related to pain syndromes, internal medicine, digestive disorders, geriatric, genitourinary/prostate problems, stroke-related hemiplegia, fibromyalgia and neurological conditions.
Harmony Integrative Medicine and Dr. Painter have been a mainstay in the Quad Cities for advanced Acupuncture and Oriental Medicine for nearly 16 years.
For more information, call 928-776-4895 or visit harmonyintegrativemedicine.com.
To submit items for the Courier's Need2Know, email editors@prescottaz.com; for legal advertisements, email ssialega@prescottaz.com.
More like this story
SUBMIT FEEDBACK
Click Below to: