Quad-city law enforcement staffing DUI command post for Labor Day weekend
How to report suspicious activity

Originally Published: August 28, 2019 9:22 p.m.
All of the local law enforcement agencies are gearing up for what they hope will be a safe Labor Day weekend.
Each agency plans to commit additional personnel to DUI enforcement and will help staff a command post on Saturday, Aug. 31, from 6 p.m. to 2 a.m. Sunday, according to a Prescott Valley Police Department (PVPD) news release.
The command post will be located at the west end of East 1st Avenue at Prescott East Highway in Prescott Valley and will be used to process DUI contacts, according to the release.
As is the case on all holiday weekends, the extra traffic enforcement is made possible through a grant from the Arizona Governor's Office of Highway Safety.
Report suspicious activity
"Highway safety is everyone's responsibility who use the roadway," PVPD spokesperson Jerry Ferguson said in the release. "If you see erratic or illegal driving, or any other suspicious activity, immediately contact your local law enforcement agency."
Ferguson said the best way to report suspicious activity on the road or in your neighborhood is to use the "5W's": Who did you see; what did you see; when did you see it; where did it occur; and why it's suspicious.
What is suspicious activity?
 Is it the unknown man across the street sitting in a blue car?
 Is it the kid crawling over the neighbor's back fence?
 Is it the solicitor going door-to-door and leaving flyers on the door knobs?
 Is it something that is out of the ordinary, out of place or the norm?
 Is it circumstances that cause you to do a "double-take?"
 It is something that causes the hair on the back of your neck to raise up or uneasiness in your stomach?
Non-emergency phone numbers
Prescott Police Department, 928-445-3131
Prescott Valley Police Department, 928-772-9267
Chino Valley Police Department, 928-771-3260
Yavapai County Sheriff's Office, 928-771-3260
Arizona Department of Public Safety, 928-778-3271 (Prescott), 602-223-2000 (state)
If there is an emergency, call 911.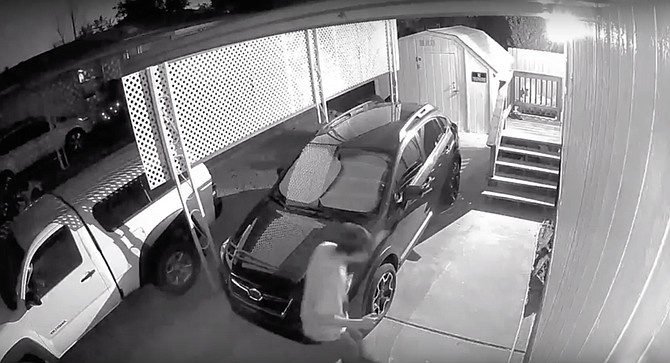 SUBMIT FEEDBACK
Click Below to:
More like this story