PAL Awards recognize civic leadership

By
Nanci Hutson
|
HutsonNanci
Originally Published: April 27, 2019 9:02 p.m.
Photo Gallery
2019 Prescott Area Leadership Awardees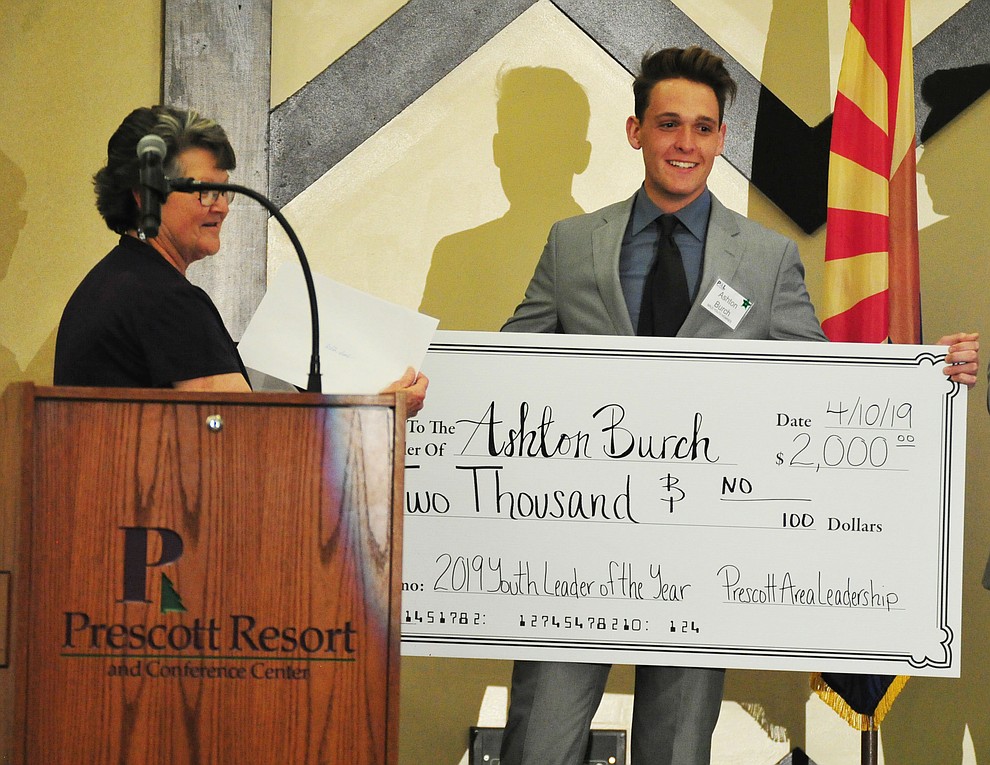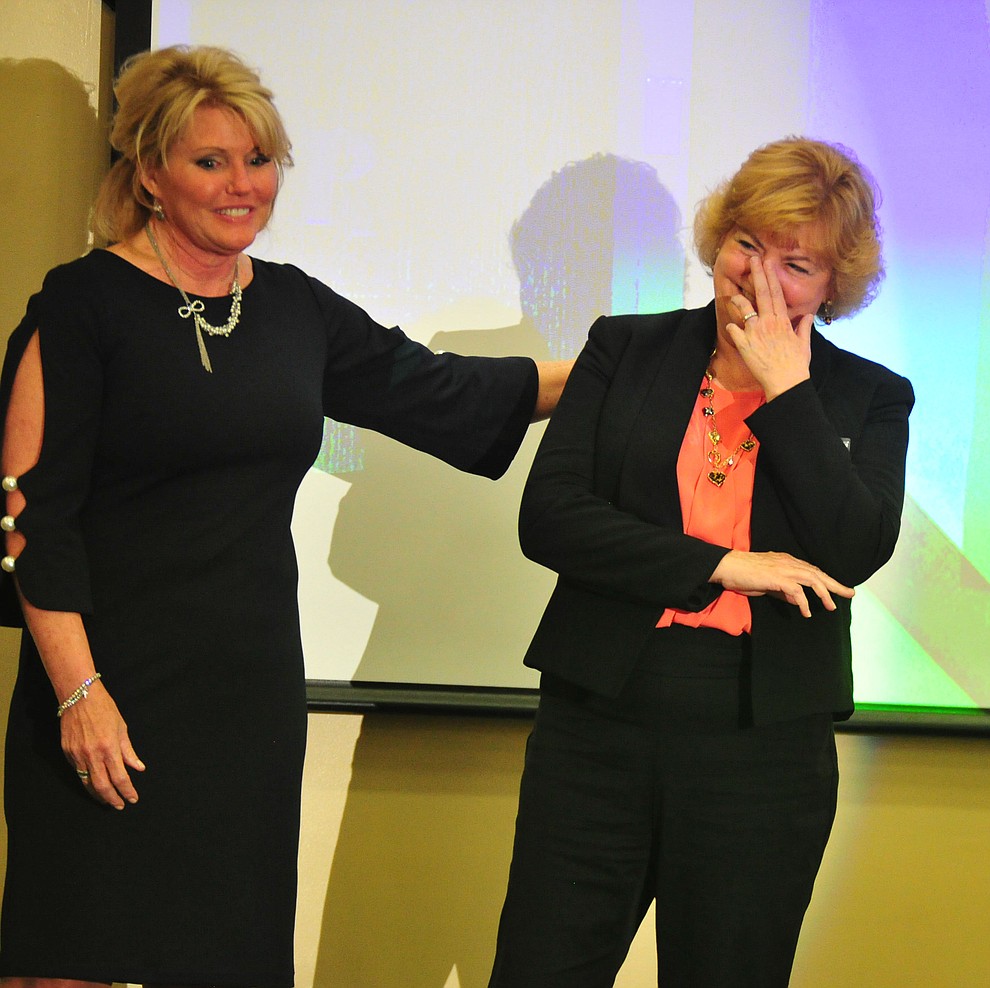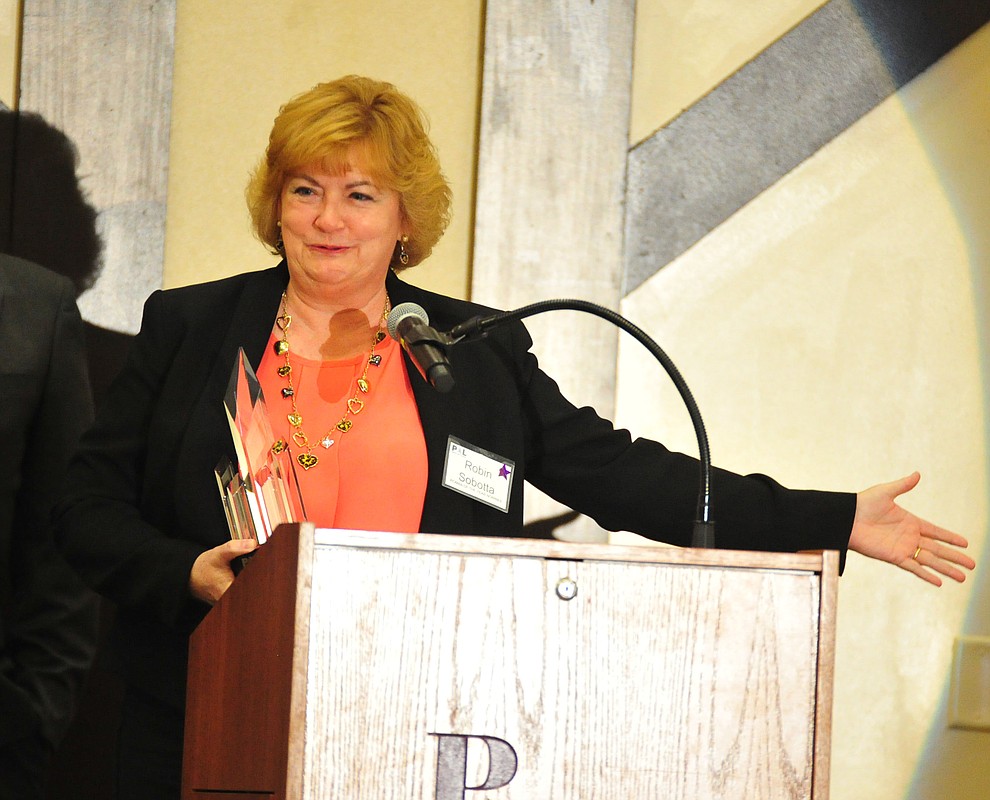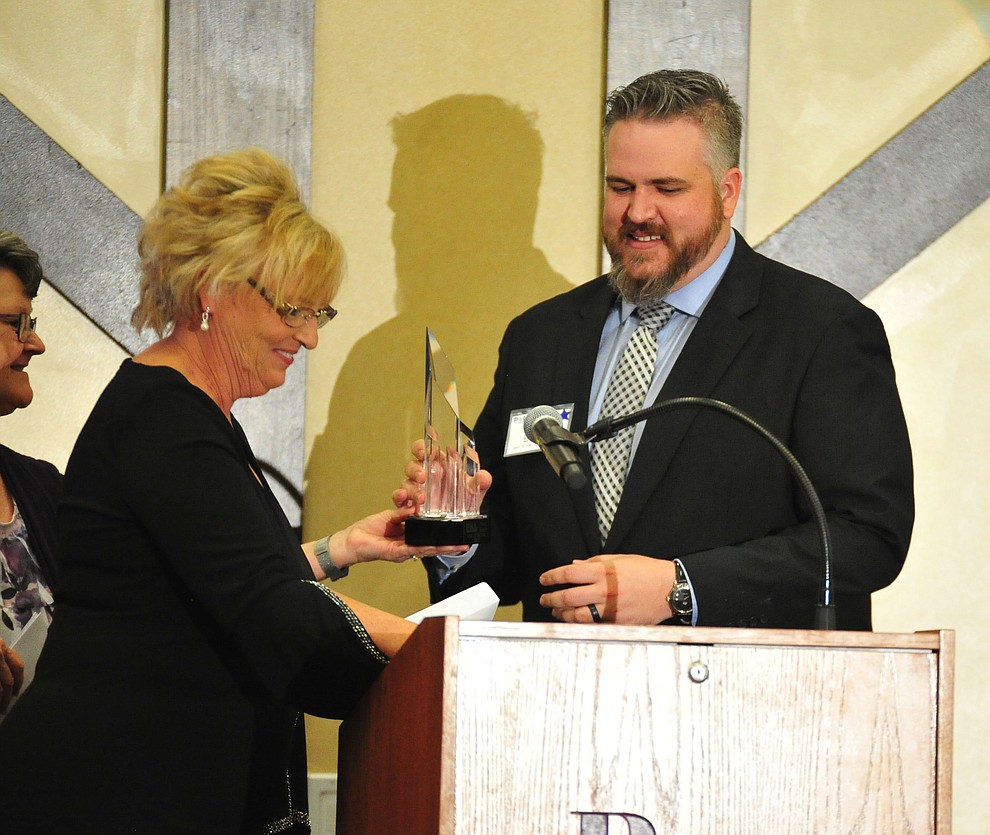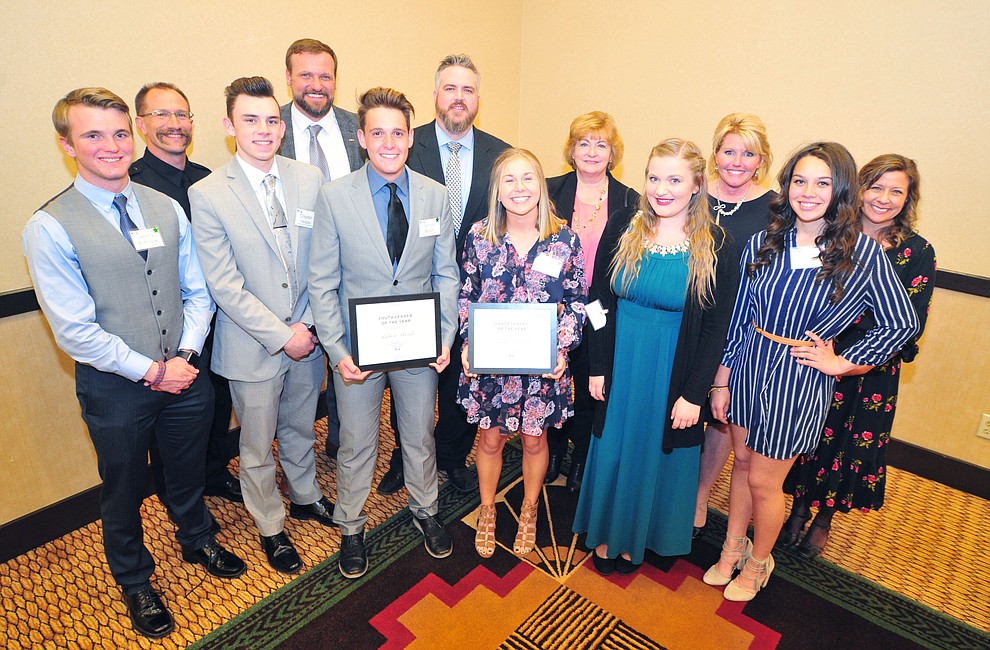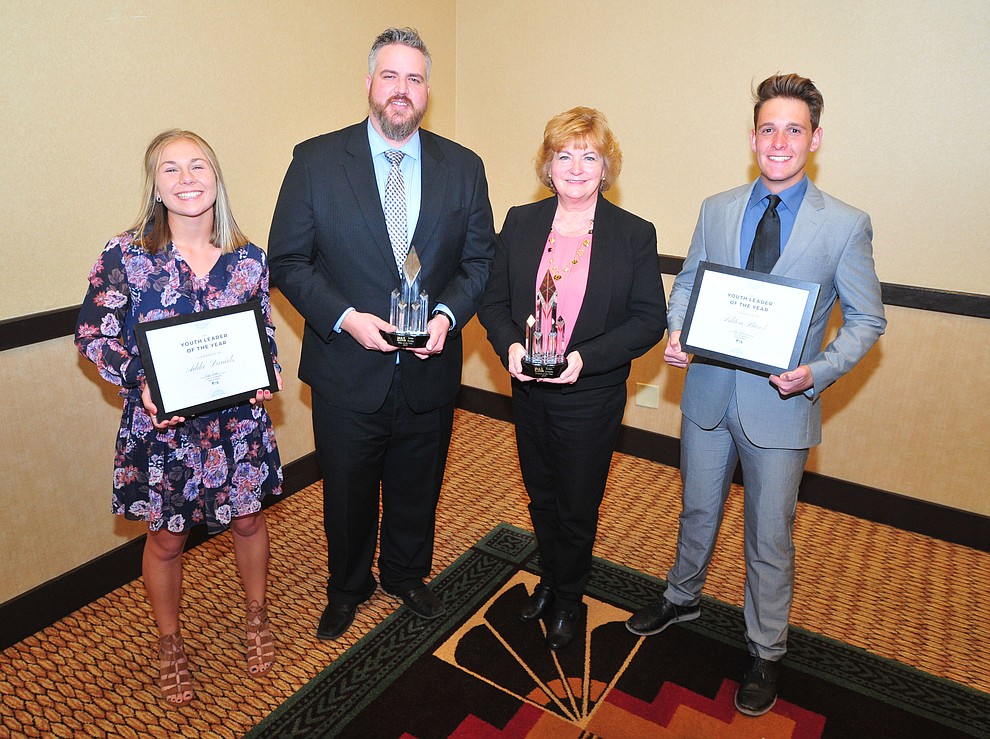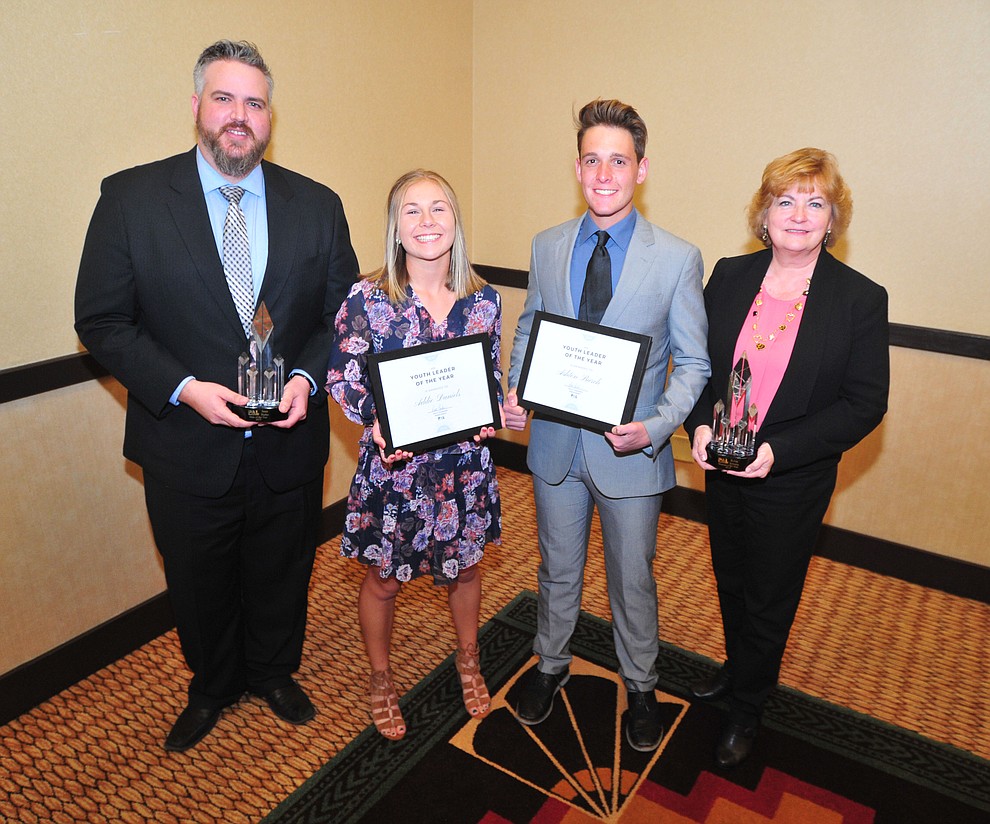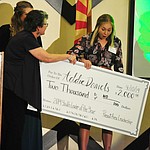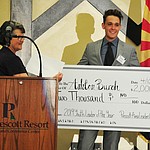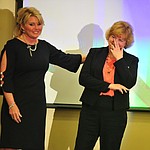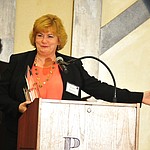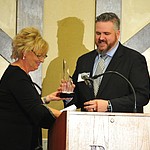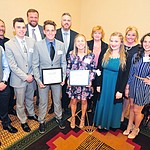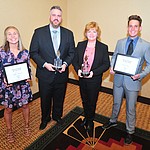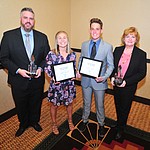 Prescott Area Leadership is a nonprofit organization all about helping build leaders who contribute to the "vitality" of their towns and cities in central Yavapai County.
Each year, PAL honors men, women and youth in the area who exemplify the leadership and outreach initiatives the group values. The male and female youth winners receive a $2,000 scholarship, and the adult male and female award winners receive $500 each.
In its 25th year of honoring civic leaders, PAL fielded 45 nominations, trimming those to 12 finalists and four winners.
"Our focus is on servant leadership. What does that mean? People who are involved in the community and trying to make things better," said President Patt Parker.
The PAL banquet, the organization's sole fundraiser, raised $25,000 this year.
All of this year's winners are "heavily invested in the community, and they all have a path of service leadership because of their dedication and passion to make a difference," Parker said.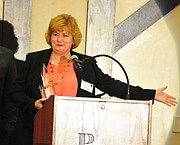 Woman of the Year Robin Sobotta:
On sabbatical from Embry-Riddle Aeronautical University where she worked as the founding Business School chairman, Sobotta has served as director for the city's airport since January 2018. Just this past week Sobotta was honored as Arizona's Airport Executive of the Year.
Sobotta has earned major accolades and honors for guiding the return of commercial jet passenger service to the airport; United Express operating as SkyWest Airlines has already attracted 35,000 passengers and is expected to see 50,000 passengers by year's end, far exceeding all expectations.
Rightfully proud of the airport's success and continuing progress, Sobotta hesitates to take all the credit.
"I was a person in the right place at the right time," said Sobotta who prior to her appointment served on the Mayor's Airport Planning Committee as well as on several national aviation and transportation committees. "This was such a group effort. The airport team here is extraordinary. They helped make it happen."
She, too, credits the steadfast support and vision of the city and Embry-Riddle, as well as United Express.
"It's been a remarkable journey … And we've showed it's not a flash in the pan."
Of her award, Sobotta said, "It's quite an honor."
The other nominees were Prescott Police Chief Debora Black and Arizona Reads Now Early Literacy Director Denise Murphy.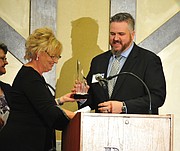 Man of the Year Jesse Burke:
The lead pastor of Sanctuary Covenant Church and owner of Hancock Barbershop earned a master's degree in leadership development from Phoenix Seminary where he adopted its motto: "Scholarship with a servant's heart," according to his PAL biography.
Of his award, the 37-year-old Burke who with wife, Julie, has an 11-month-old son, Declan, said, "I was most definitely very honored. It was surprising. I was not expecting to win."
In deciding to raise a family and have a career in his hometown, Burke said he felt called to do more than stand on the sidelines.
Burke is a founder of Arizona 1.27, a nonprofit agency that matches children in need of foster and adoptive families; he is a board member for Agape House that provides housing for homeless families and is the founding president of Kind Defined that is all about empowering youth to "spread kindness and end bullying."
Burke said his motivation in all things is to serve his hometown in ways that "make it better."
"This is my hometown, so let's serve it well. I want to make a difference where I can, and I'm honored to be recognized for that."
The other nominees were: Yavapai County Education Service Agency Executive Director Stan Goligoski and Prescott Fire Department Paramedic Conrad Jackson.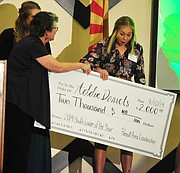 Female Youth of the Year Addie Daniels:
The 18-year-old Chino Valley High School senior will attend LeTourneau University in Texas where she will study civil engineering.
Following in the footsteps of her sibling, Alex, who won the PAL Male Youth of the Year award two years ago, Addie said she is delighted to be honored as part of "an amazing group" of teens devoted to their communities.
As for her motivation to serve others, Addie said it stems from her faith that has inspired her to seek ways where she can serve. And she said she appreciates that she has been offered so many opportunities to help.
In her high school years, Addie has completed more than 1,000 hours of community service, including heading up the Chino Valley Food Neighbors Project in support of the Hungry Kids Project of Chino Valley. Addie also runs the bi-monthly emergency food pantry for the town's homeless families. She was the editor of two "Since You Asked" volumes that chronicle veteran stories for preservation in the Library of Congress and has done service projects in Guatemala and in Barcelona, Spain. She is part of numerous area service organizations, and for her high school she created drawings for a softball throwing and dugout area.
"To me, the most important leadership characteristic is a servant heart," Addie wrote for her PAL biography.
The other nominees were: Prescott High School senior Aydan Bruce and Trinity Christian senior Lauren Wirick.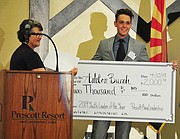 Male Youth of the Year Ashton Burch:
The 18-year-old Tri-City College Prep senior is planning to earn an associate's degree in business at Yavapai College and then go on to Arizona State University to complete a bachelor's degree in construction management.
The Prescott native said his selection for this award prompted initial "disbelief" that was quickly followed by "unimaginable gratitude and happiness, especially for my community and everyone who got me here."
He said he is so thankful for all those who have made an investment "in my life so that I was able to achieve this."
At Tri-City Prep, Ashton's leadership emerged through his membership in Student Council since his freshman year. He has raised $2,000 for his class through various fundraising activities as well as money to benefit Big Brothers Big Sisters. He spent a week in Mexico making connections with the local children.
Ashton is now working on a business plan and permits for a vendor cart that would allow him to sell smoothies in the downtown area this summer. He intends to donate the proceeds to a local nonprofit organization.
Once at college, Ashton expects to continue to volunteer. He intends to serve as a Yavapai College student ambassador and work at the Launch Pad Teen Center as a mentor for younger children in the community.
"I will always keep my eye out for what's needed most," Ashton concluded.
The other nominees were: Prescott High School senior Clayton Hinton and Trinity Christian School senior Jeremy Rothrock.
More like this story
SUBMIT FEEDBACK
Click Below to: