Lynx Fire 100% contained; firefighters continue to investigate
Fire grows to 16 acres as crews work into Friday, Saturday evening to extinguish blaze

Originally Published: April 21, 2019 3:55 p.m.
Although firefighters continue to extinguish interior burning fuels and mop-up, the Lynx Fire is reportedly 100% contained, according to Prescott National Forest spokesperson Debbie Maneely on Sunday morning.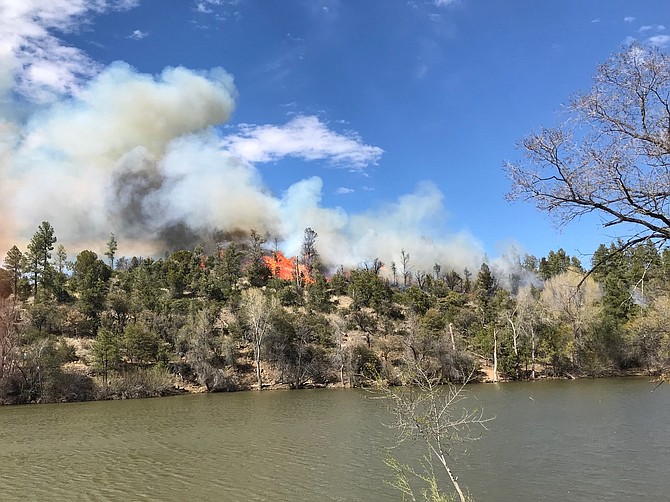 The human-caused fire, which is still under investigation, ignited on Friday afternoon and grew to 16 acres, forcing the evacuation of campers, hikers and boaters enjoying the outdoors on an Easter weekend.
"As temperatures rise, more people take advantage of the recreation opportunities on the forest. The warmer weather also increases the risk for wildfires, and requires that precautions are taken," Maneely said in a statement via email, warning the public to "be vigilant in your activities.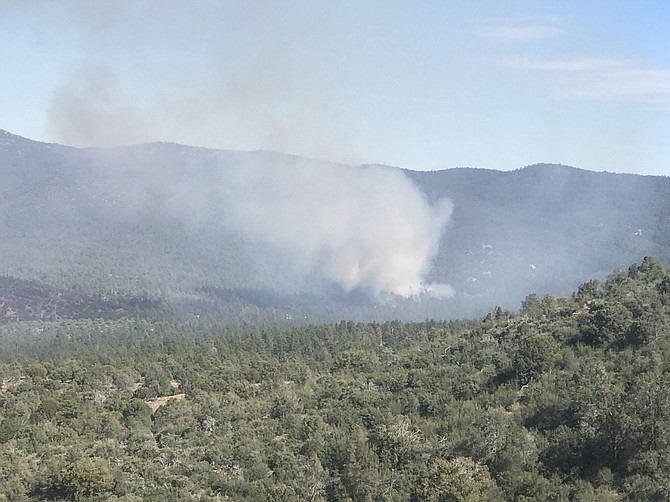 "Stop, look and think before you do something that may cause a spark or start of a fire in the forest," Maneely said.
On Friday as the fire continued to grow, authorities closed Walker Road near Costco in Prescott while beginning to evacuate those around the lake.
Several Prescott National Forest Engines, the Prescott Hotshots, a Type 3 Helicopter and other personnel worked to put out the blaze.
WHAT'S OPEN
Lynx Lake and Hilltop Overnight Campgrounds are open to the public, while the north shore day-use area is also open. The south shore day-use area will remain closed through Monday morning, at which time a decision will be made to re-open.
The east side of Lynx Lake, including Lynx Lake Trail 311 and Johns Tank Train 94 will remain closed until further notice.
MORE INFORMATION
For more information or additional fire information, visit fs.usda.gov/prescott or call the Bradshaw Ranger District at 928-443-8000, or the Prescott National Forest Information hotline at 928-925-1111.
Brian M. Bergner Jr. is news/sports editor for The Daily Courier of Prescott News Network. Follow him on Twitter, Facebook, Instagram and SoundCloud at @TheEditorDesk. Email bbergner@prescottaz.com or call 928-445-3333, ext. 1106.
SUBMIT FEEDBACK
Click Below to: