Earth Day expands to Earth Week with clean-up projects, festivals, facts, films
11 events to attend during Earth Week

Originally Published: April 16, 2019 1:29 p.m.
Cortez Street is closed to traffic but open for family-friendly fun and education as the Quad Cities celebrate Earth Day and Firewise Expo Saturday, April 20, between Gurley and Union streets in Prescott.
Free and open to the public, environmental organizations will offer information on topics dealing with climate change, native plants, natural history, gems and minerals, birding, water, Slow Food movement, mining, butterflies and bicycling. The Children's Earth Education area and sample gardens are located toward the Gurley Street-end of Cortez.
The Firewise Expo area will have before-and-after photographs of communities that have undergone fuel mitigation work, and information on how anyone can Firewise and protect their property. With the wildfire season beginning soon, this information from communities involved in the Prescott Area Wildland Urban Interface Commission is invaluable.
EARTH WEEK
The Yavapai Climate Change Coalition (YCCC) has organized 11 events to celebrate Earth Day and the environment. This year's Earth Week theme is "Climate Change" made possible through the collaborative efforts of YCCC, Northern Arizona Climate Change Alliance, Yavapai Group Sierra Club, and Granite Peak Unitarian Universalist Congregation (GPUUC).
MONDAY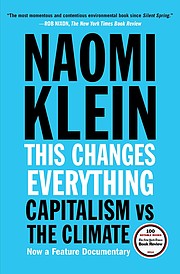 The week begins Monday, April 22, with the film "This Changes Everything" showing at 6:30 p.m. at the Harkins Theatres in Prescott Valley. Advance tickets required, $12.
The movie, inspired by Naomi Klein's bestselling book of the same name, shows seven powerful portraits of communities on the frontlines of climate change challenges.
For more information, email yavapaisierra@gmail.com.
TUESDAY
On Tuesday, April 23, at 7 p.m., the film "Before the Flood" with environmental activist Leonardo DeCaprio shows free at the Raven Café. The documentary presents actions individuals can take to prevent disruption of life on the planet.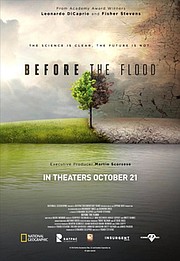 WEDNESDAY
Wednesday, April 24, students from local high schools and colleges are part of the Youth Climate Forum "We are the Future," beginning at 5:30 p.m. at Northpoint Academy, 551 1st Street, Prescott. Their message is compelling and inspiring, and needs to be heard. Free and open to the public.
THURSDAY
Earth Week's keynote speaker event features Flagstaff Mayor Coral Evans, who speaks at 5:30 p.m. Thursday, April 25, at Granite Peak Unitarian Universalist Congregation, 882 Sunset Ave., Prescott, on the subject of the Flagstaff Climate Change Action Plan.
Evans will explain the process of public listening sessions to compile a roadmap that includes specific activities to reduce greenhouse gas emissions and promote climate preparedness. She includes land use, transportation, water, health and recreation. The presentation is free to the public.
FRIDAY
Friday, April 26, tackles recycling efforts in a presentation, Trash Talk, that begins at 4:30 p.m. at the Crossroads Center, Prescott College, 220 Grove Ave., Prescott.
Advice that precedes recycling is to not buy stuff in the first place. Second, reuse. Third, compost. Fourth, recycle with an understanding of local rules. Free to the public.
SATURDAY – 2 EVENTS
Slow Foods Prescott offers tasty samples and recipes from local agriculture and farms from 10 a.m. to 1 p.m. Saturday, April 27, at the Prescott Farmers Market, Prescott High School, 1050 Ruth St. Open to the public and free.
At 5 p.m. join in celebrating the 2019 outstanding Yavapai County advocate for social justice at the Albert Lovejoy Memorial Social Justice Award Dinner. This year's honoree is Gary Beverly, best known for his environmental activism on behalf of the upper Verde River, his leadership with the Citizens Water Advocacy Group, and his efforts to save the Dells. Tickets for the event that takes place at the Crossroads Center at Prescott College are $32.46 each purchased at gpuuc.ticketbud.com.
SUNDAY
The culminating event of Earth Week takes place from 2 to 6 p.m. Sunday, April 28. Creating with the Earth: A planting, music and arts festival takes place at Prescott College and centers around a community celebrating spring. Volunteers will seed the gardens together, and enjoy the community's culture through live music performances, movement workshops, painting, fun activities, and local fresh food. Free to the public.
Follow Sue Tone on Twitter @ToneNotes. Reach her at stone@prescottaz.com or 928-445-3333, ext. 2043.
More like this story
SUBMIT FEEDBACK
Click Below to: