Photos: Chalk Up another year!

Originally Published: April 15, 2019 5:44 p.m.
The 11th annual Chalk It Up! event saw nice weather (not too hot!), live entertainment and free admission this past weekend, April 13-14, in the parking lot of the National Bank of Arizona, 201 N. Montezuma St.
Carlene Smith, 9, of Prescott, was present again - working on a sunflower; this past year, she won a gift certificate to Bearizona and was able to treat family members visiting from Guam.
Also in attendance were guest artists, including Ruben Ariaga from Monterrey, Mexico; Gloria Ing from Los Angeles; Gus Moran from Pomona, California; Jamie and Craig Rogers from Richland Center, Wisconsin; Randy Segura from Morrison, Colorado; Lauren Tuma from Queen Creek; and Holly Schineller from Tempe.
Ariaga's work depicted "Our Lady of Tijuana" in his first year at Chalk It Up!
Supported by the West Yavapai Guidance Clinic Foundation, the event raises awareness and money for mental health, crisis intervention, and substance use treatment services. Fundraising continues — visit prescottchalkart.com/sponsors to help.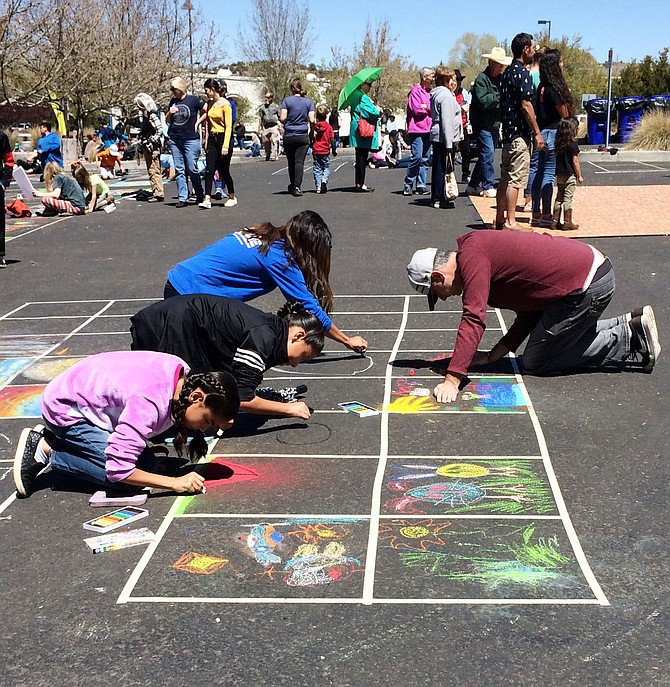 SUBMIT FEEDBACK
Click Below to:
More like this story