Fire season looms: Officials remind residents to do their part to ease danger
Wet winter could fuel trouble in spring and summer

Originally Published: April 11, 2019 10:55 p.m.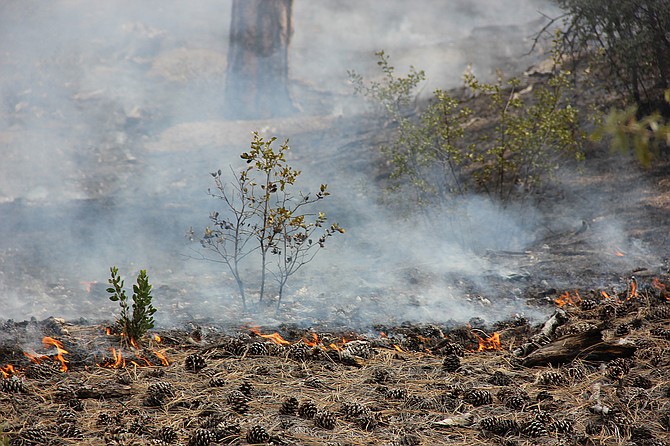 It is time to start seriously thinking about wildfire prevention again.
Fire agencies throughout the state are broadcasting that message.
Though Arizona just experienced an exceptionally wet winter, significant wildfire risks remain with the move into spring and summer, according to officials.
"[The moisture] is good news in the short term, but Arizona cannot afford to get complacent as we come to fire season," Gov. Doug Ducey said during a press conference Monday, April 1. "Wet winters can mean very dangerous summers. That's because more precipitation brings more fuel vegetation, which increases fire danger."
John Truett, an official with the Arizona Department of Forestry and Fire Management (DFFM), supported this message during the press conference. He explained that winter rains produce springtime grasses, which can quickly dry out and be highly flammable.
"We know the light, flashy fuels are going to be a little faster spreading and are going to spread throughout multiple jurisdictions," Truett said.
Most of the concern at the moment is in low- to mid-elevation parts of the state, which includes much of the quad-city area, said Josh Nuttall, a U.S. Forest Service fire management officer stationed in Prescott.
"Up in the timber we still have some snowpack, so that's going to moderate things in the high country for a while," Nuttall said. "It's the low areas that we're going to start seeing fires in. Our concern would probably be along roadways."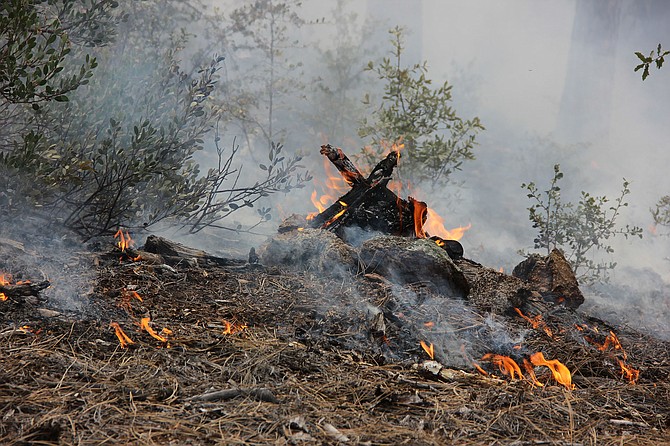 As the adage goes, "one spark can start a wildfire," and most fires are caused by humans, so officials are asking everyone to do their part in fire prevention this time of year.
"Our plea to everyone this fire season is to remain vigilante," Ducey said.
Some recommended precautions provided by DFFM:
• Put out the campfire. Take every precaution to make sure your campfire doesn't turn into a wildfire. At the end of a vacation, double check the campfire to confirm it is completely out before leaving the campsite. If the fire isn't cool to the touch, then it's not OK to leave.
• Trim your trees. Cut your plants. Mow your grass. Be proactive when it comes to trimming down dead or dying tree limbs around your property. Cut any high grass and create "defensible" space against fires. A wildfire knows no boundaries, so take these proactive measures to reduce the risk of a destructive wildfire — and do it now.
• Don't fly your drone. It is both illegal and extremely dangerous to fly drones near or around wildfires. Unauthorized drones bring air support operations to a halt — putting people, pets and property in danger.
• Don't feed the fire with flammable materials. Always make sure to keep flammable materials away from your property. Move wood piles, propane tanks and anything else flammable around your property so a bad situation doesn't get worse.
• Don't drag chains — one spark is all it takes. Make sure to store chains tightly and avoid letting them dangle off the bed of your truck. Even one spark from a chain is enough to start a fire.
• Download the new mobile application. This is a quick, free and easy way to access real-time information, send in tips, sign up for alerts and more. Download the app from iTunes or Google Play by searching for the Arizona Department of Forestry and Fire Management.
• Knowledge is power. Be aware of the many public resources that are available to you online. These include FireRestrictions.us/az, WildlandFire.az.gov and DFFM.az.gov.
SUBMIT FEEDBACK
Click Below to:
More like this story