Chino Valley beats Camp Verde to take Bronze Boot, again
Prep Football

Originally Published: September 7, 2018 11 p.m.
CHINO VALLEY — In what has been dubbed a "three-peat," the Chino Valley football team won the Battle for the Bronze Boot for the third year in a row, winning their Friday night, Sept. 7, home opener against rival Camp Verde Cowboys 42-0.
The Bronze Boot was awarded for the first time in 2015. Camp Verde took it that year before Chino Valley responded by taking it back with a 52-0 win in 2016 and has had it since.
The Cougars scored three touchdowns in the first quarter with senior Michael Paulus scoring twice, once in the first few minutes and again with 6:34 left in the quarter, while senior Elijah Scordato ran more than 50 yards to make the third with 2:42 to go.
Photo Gallery
Chino Valley Vs Camp Verde Football 090718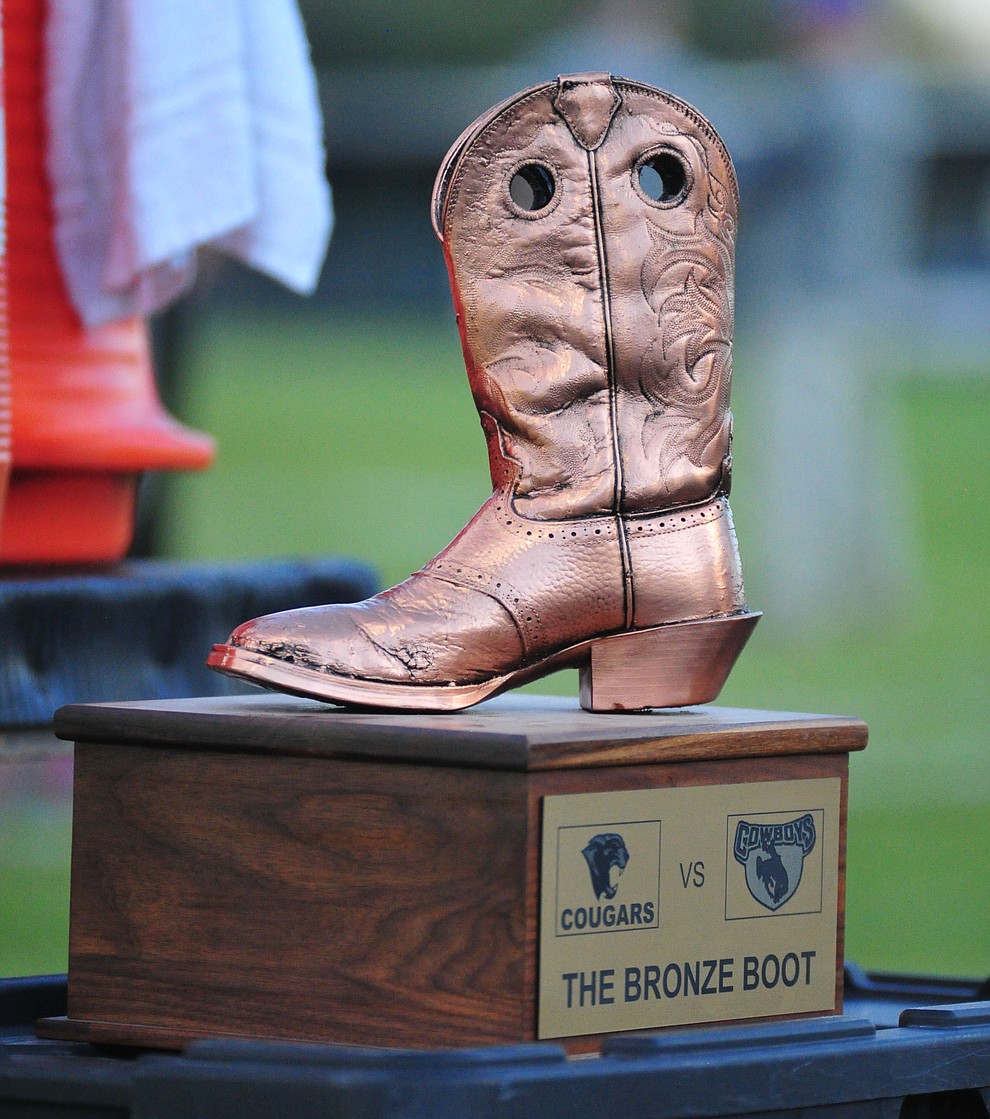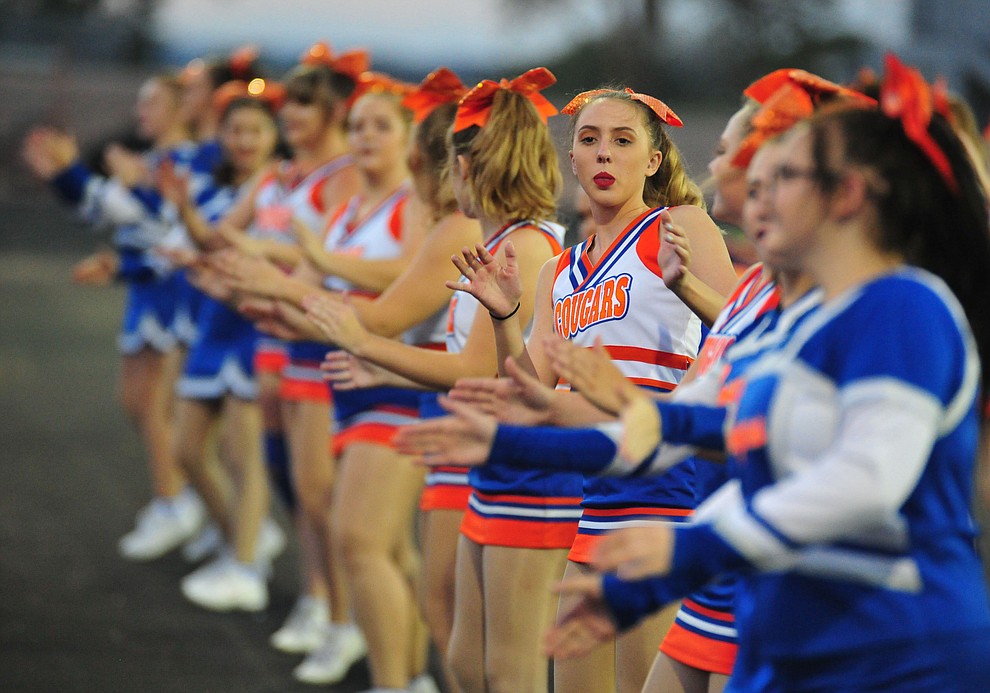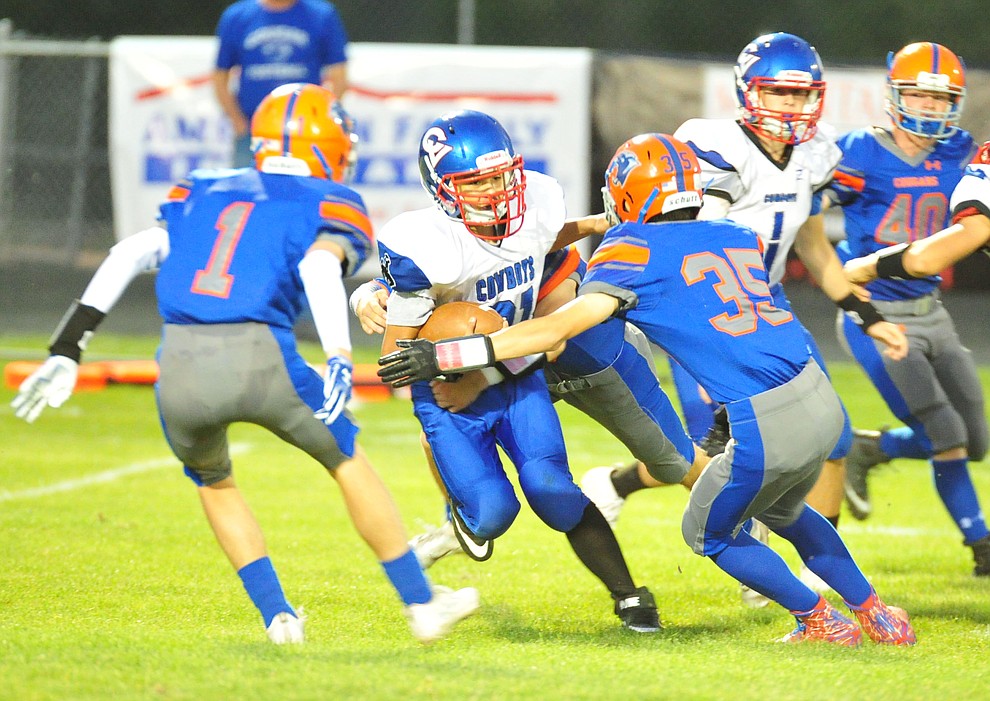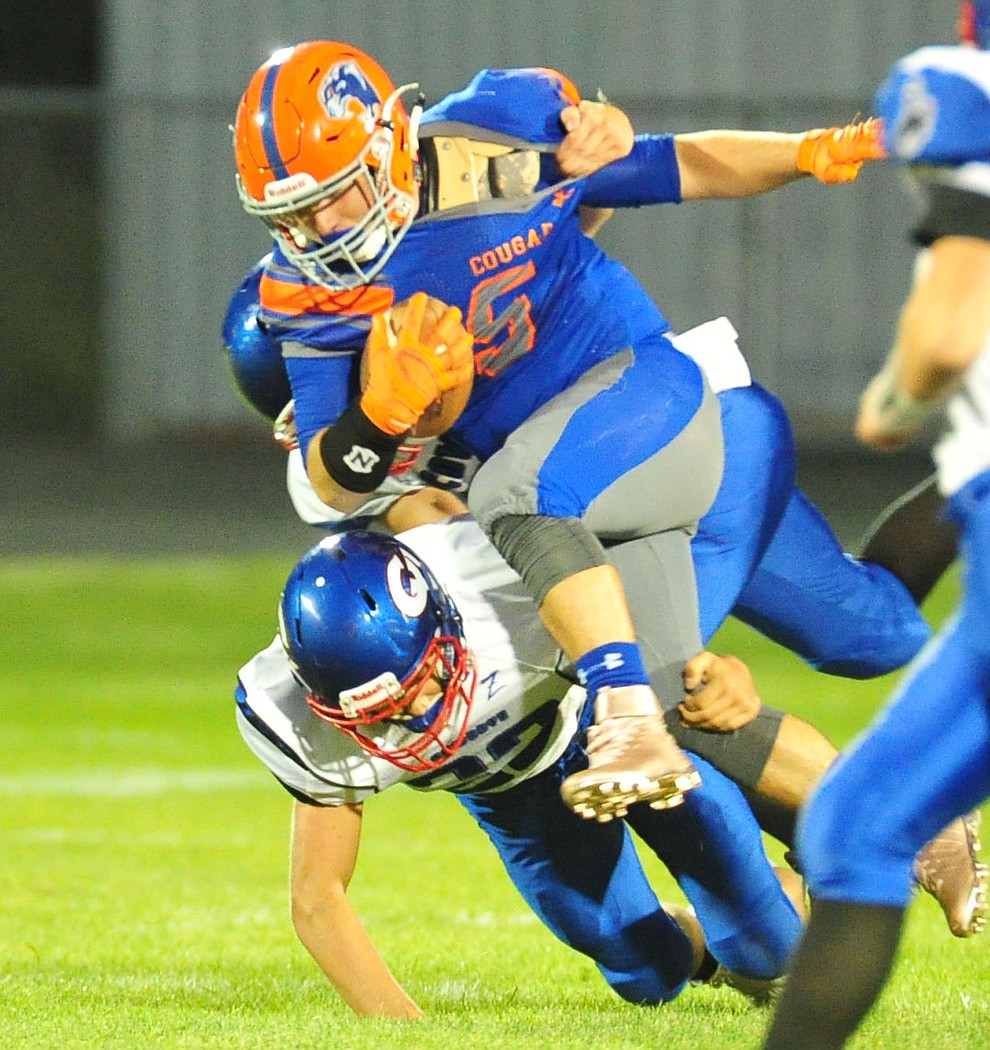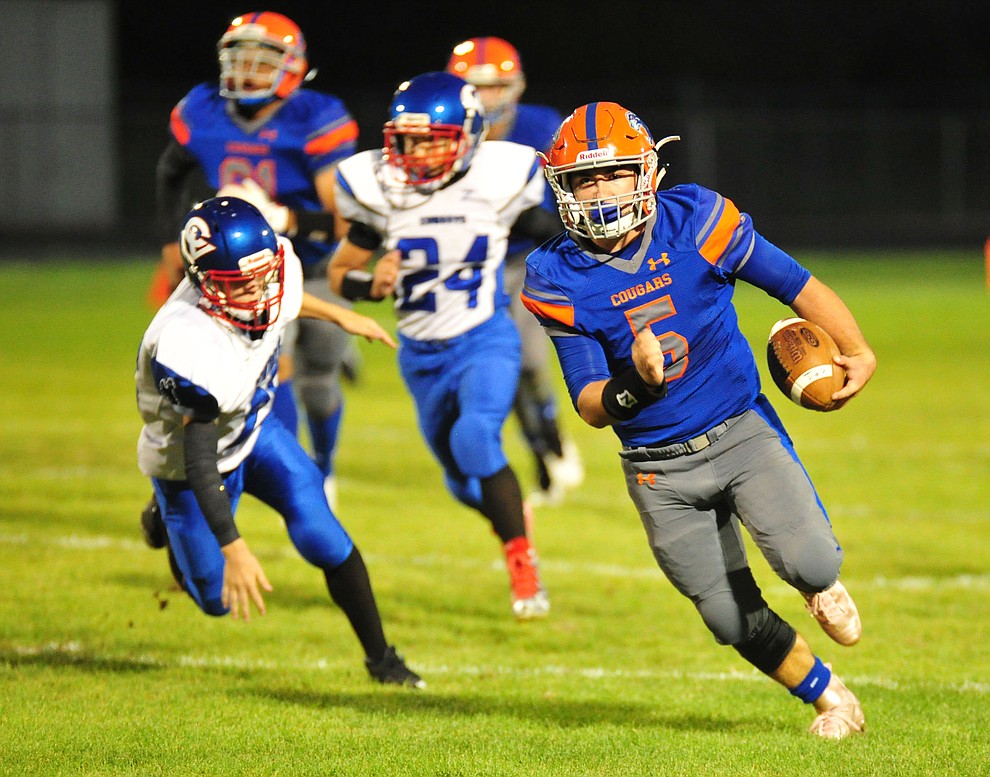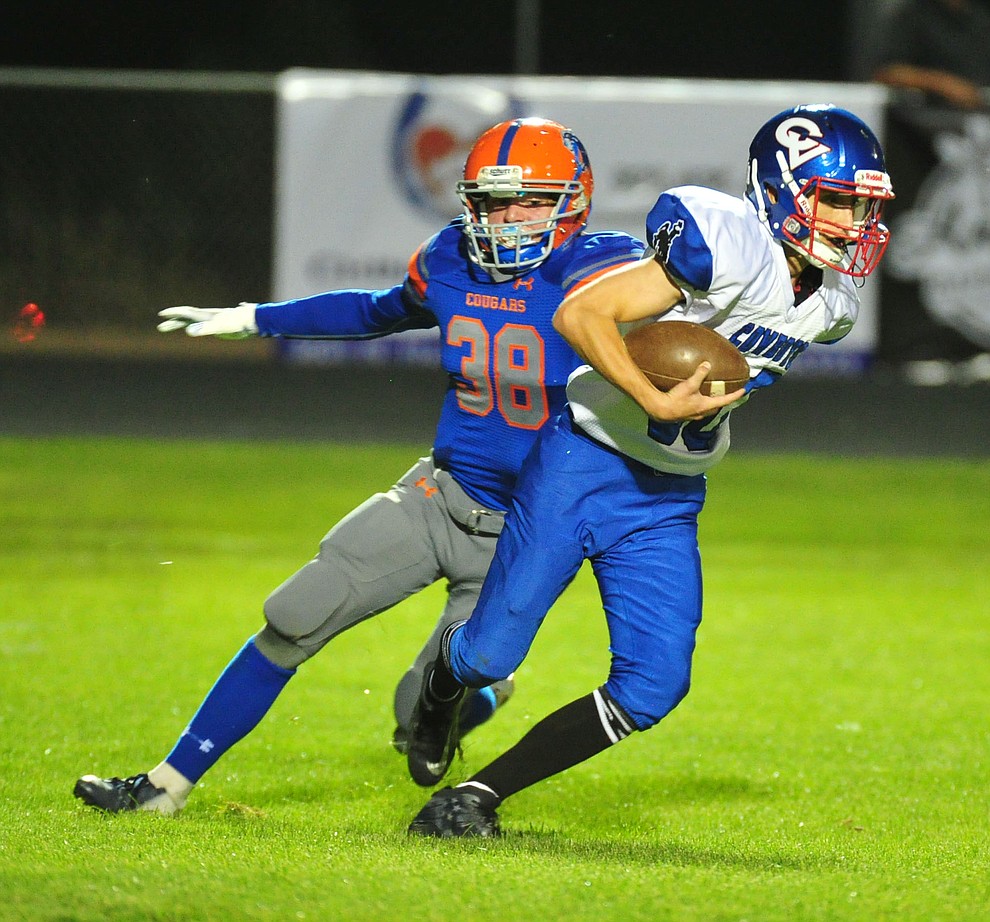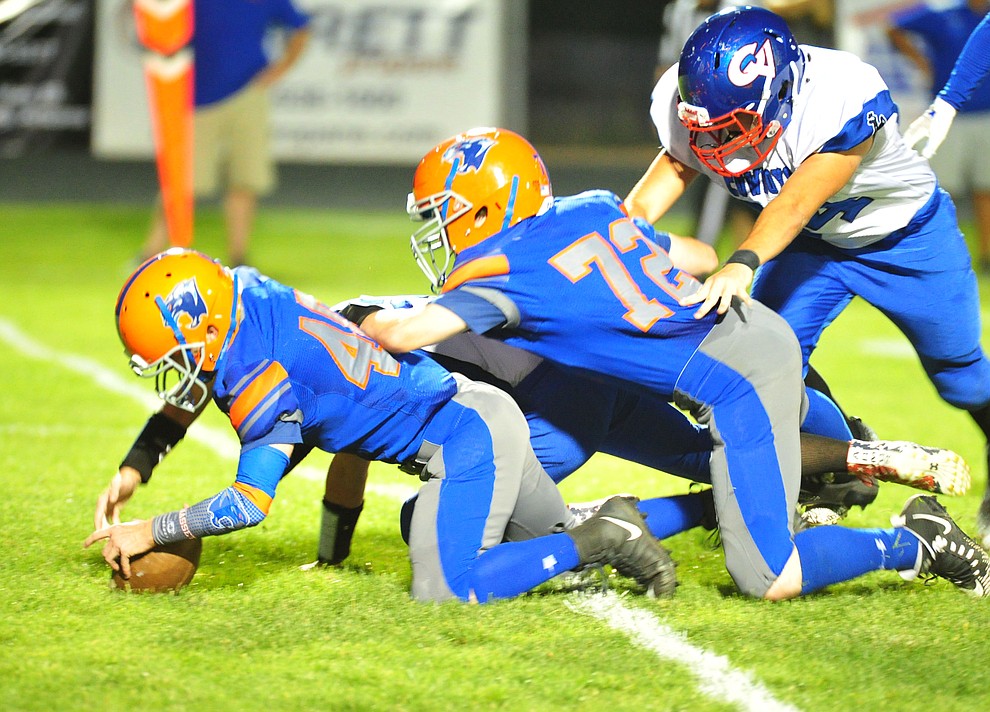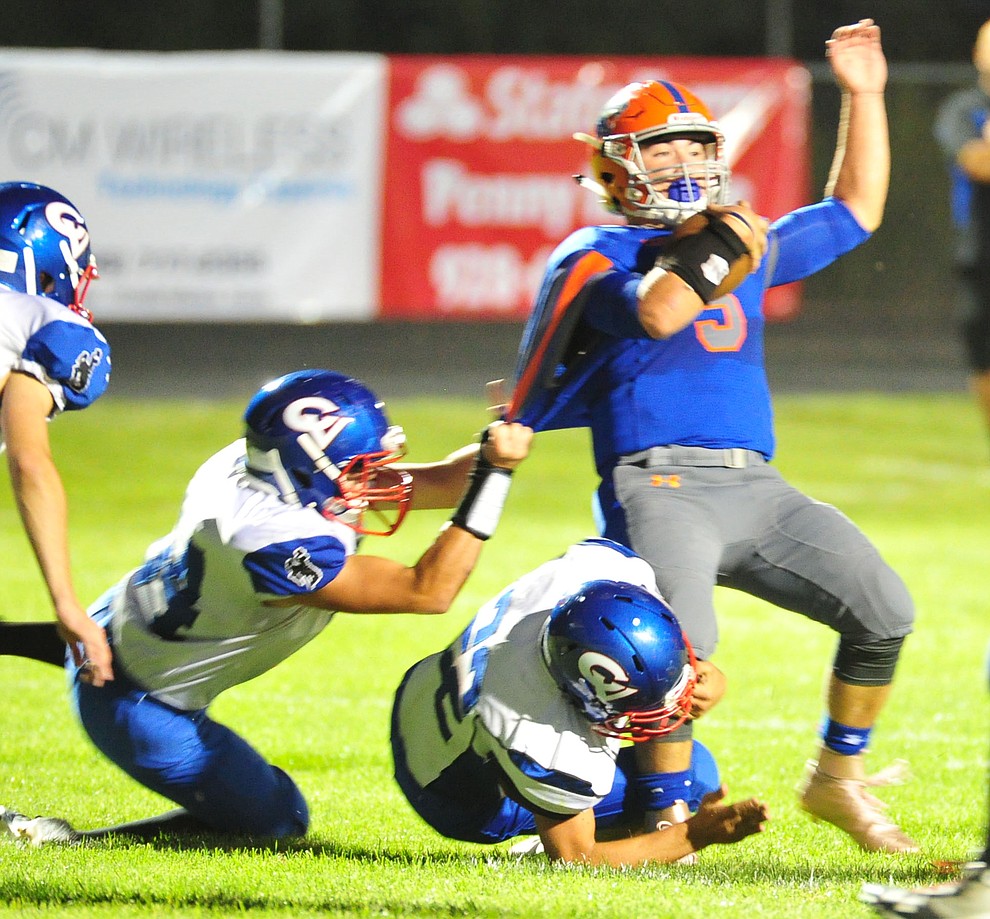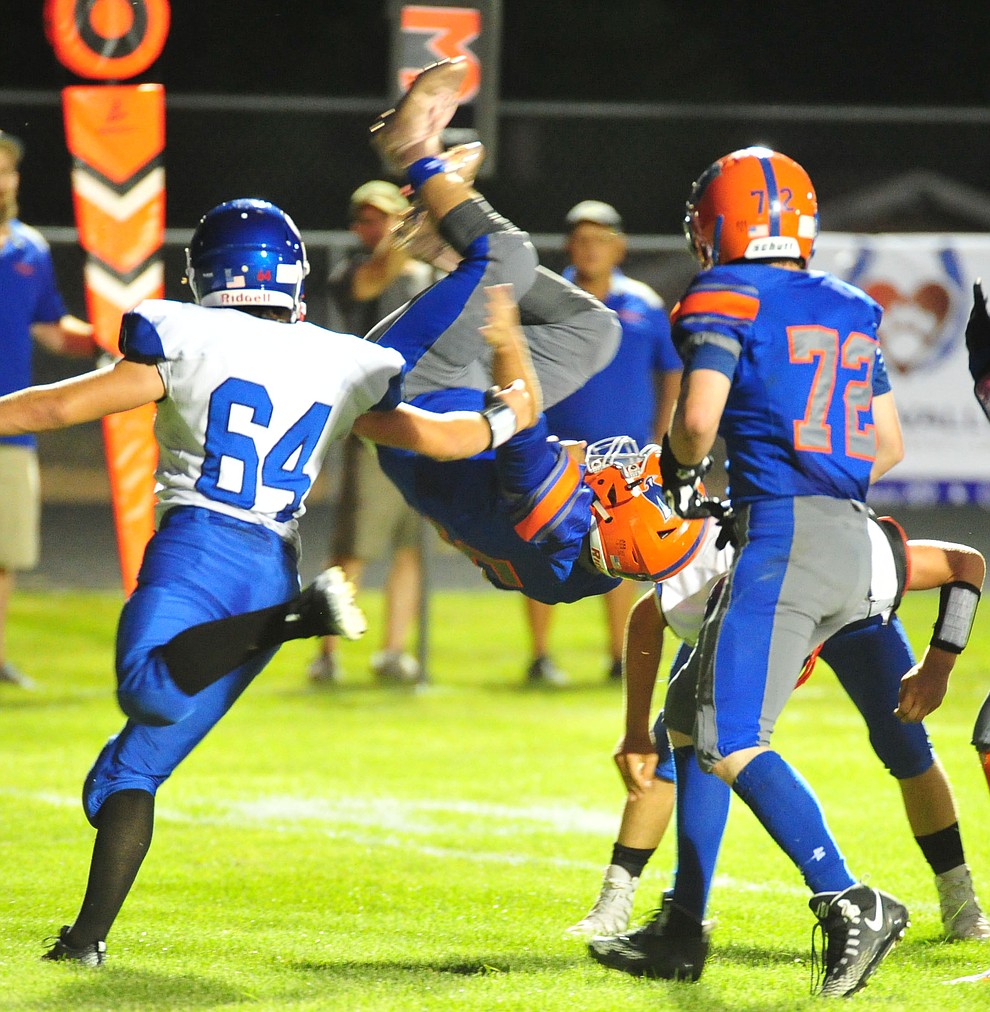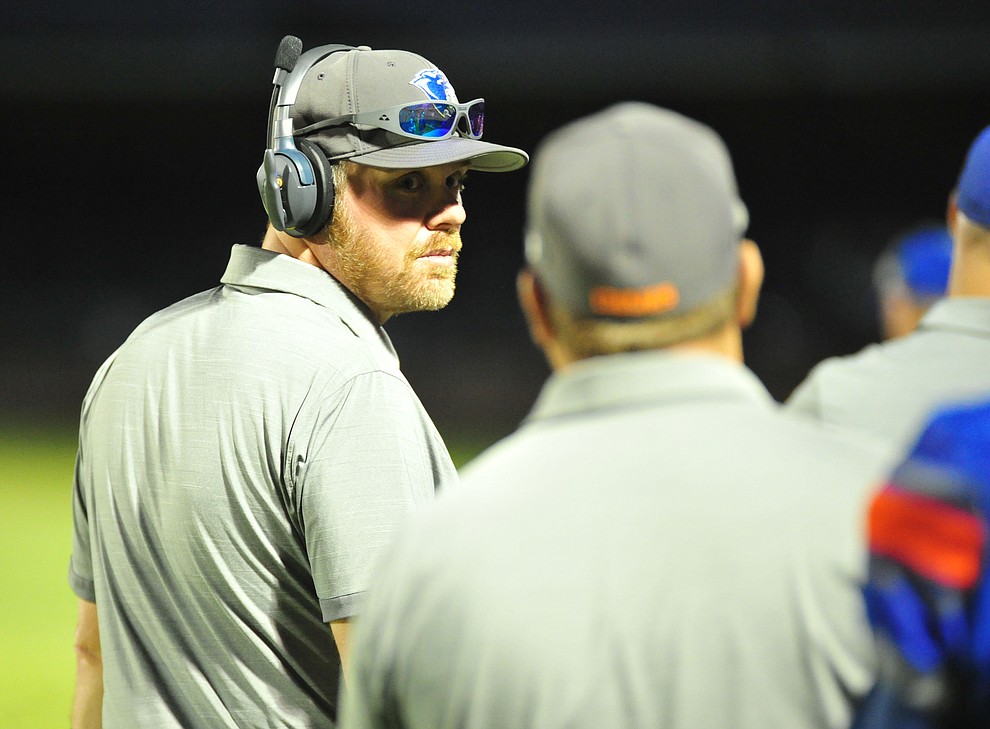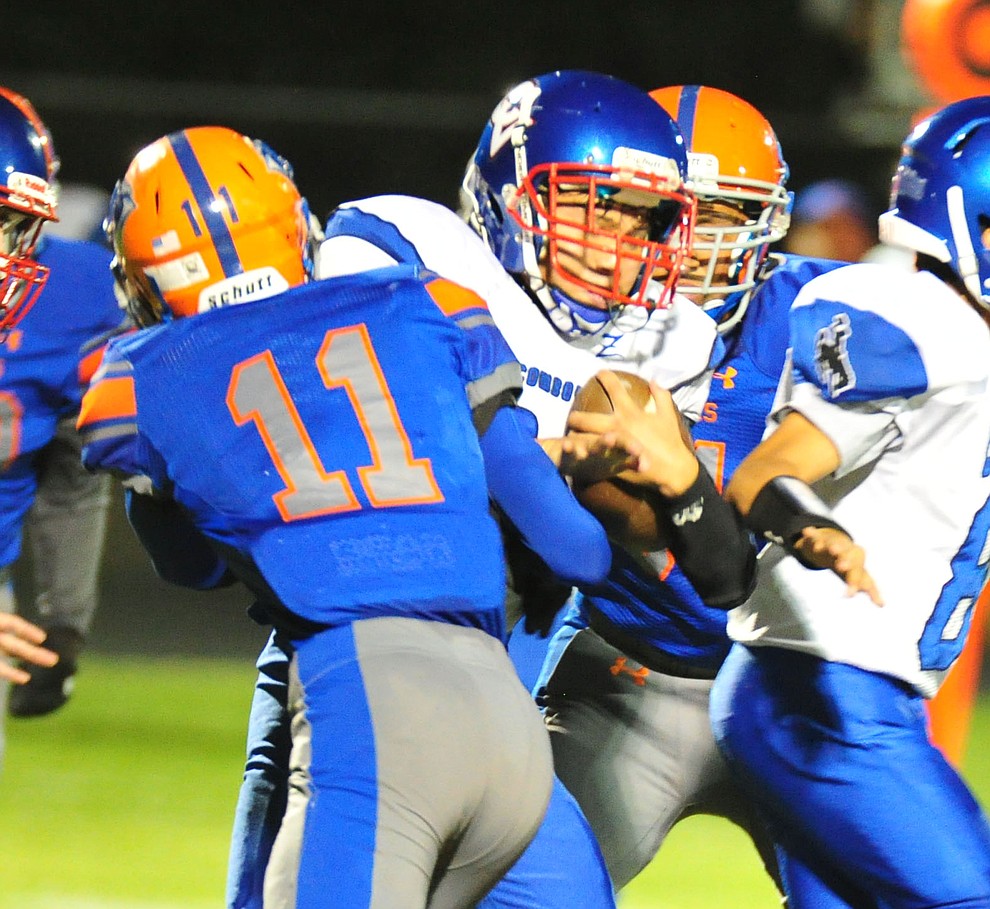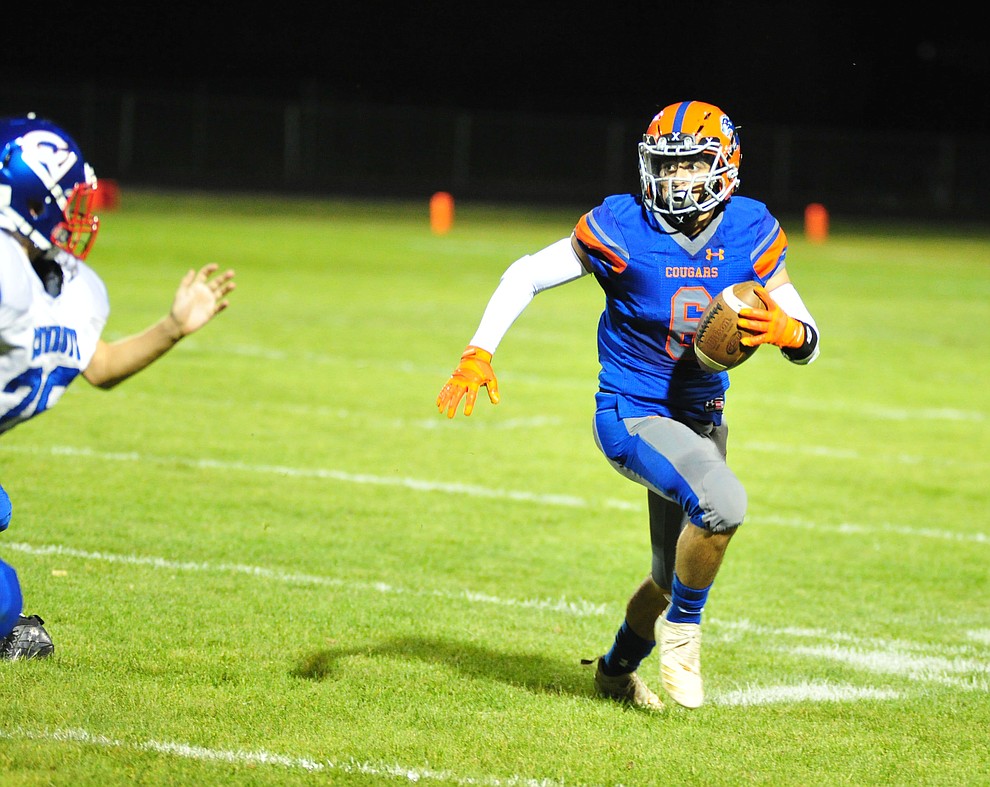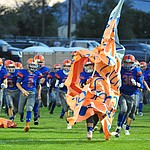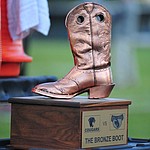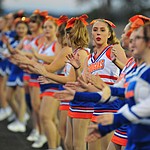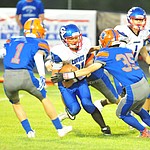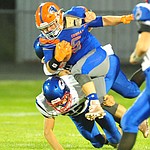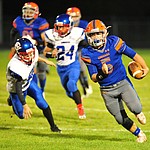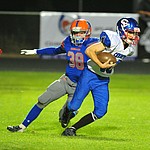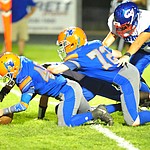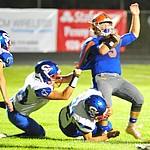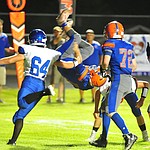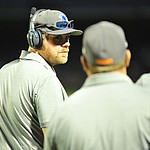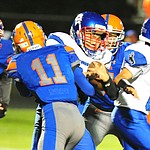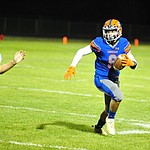 Paulus would score two more touchdowns, one in the second quarter with 16 seconds remaining and one with 11:44 left in the third. Junior Trevor Gianfrancesco made the first touchdown of the second quarter with 10:14 on the clock.
The fourth quarter was scoreless.
Cougars head coach Wade Krug said it was a great game as well as a great team effort from everyone involved from the junior varsity all the way up.
"Hats off to the varsity," Krug said. "They played a great game offensively, defensively and special teams-wise."
Additionally, Paulus said he feels good about the team's performance, stating he wouldn't have had the game he did without his fellow Cougars.
"When I think about this victory, I think of my brotherhood," Paulus said. "If it wasn't for them, we wouldn't have a team, we wouldn't be winning like we have in these last two weeks."
Cowboys head coach Rick Walsworth said he knew the Cougars were going to be a tough team to face.
"We knew Chino was going to be maybe the best team we play all season," Walsworth said. "Our guys played hard and they didn't quit."
Krug said he hopes to have another great game next week.
UP NEXT
The Chino Valley Cougars are at home again against Arizona College Prep at 7 p.m. Friday, Sept. 14. The Knights are 0-3.
The Cowboys are at home against the Valley Lutheran Flames at 7 p.m.
More like this story
SUBMIT FEEDBACK
Click Below to: