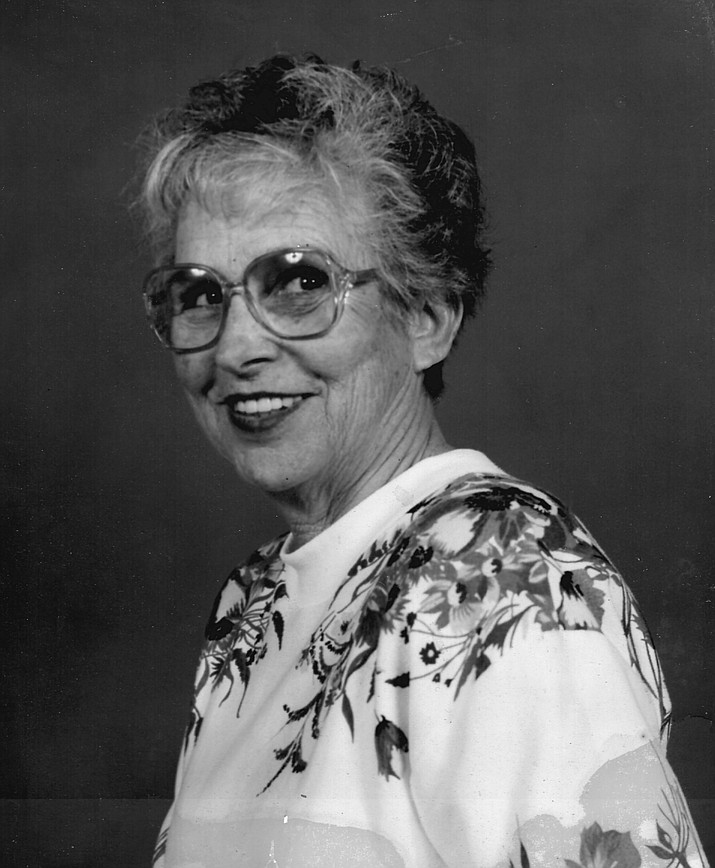 Originally Published: September 5, 2018 10:28 p.m.
Anna Lee Bridenbecker, a dearly beloved Mother and Friend, departed this world to be with the LORD on Sept. 1, 2018, at the age of 88.



Anna Lee Kolmsee was born on Sept. 26 1929, in Los Angeles, California. She married Bruce Elwynn Bridenbecker in 1949.


She is survived by her children, Bruce W. Bridenbecker, Linda L. Thomas, Bob E. Bridenbecker, Tracie A. Bools, and Trina L. Machin. She also is survived by her 15 grandchildren, 21 great-grandchildren, and four great-great-grandchildren. All of her descendants are living.


Anna spent the last 20 years of her life helping the children of Paulden, where she resided. She was a volunteer for Paulden Food Bank, and Paulden Churches United. She was a Sunday school teacher and helped run the Toys-for-Tots distribution each Christmas.


A church memorial service will be held at 10:30 a.m., on Sunday, Sept. 9, at Paulden Christian Fellowship. Anna was fondly known as Paulden's "Angel Mama." A graveside service will be held at Desert Hot Springs in October, with the date and time to be announced.


Information provided by survivors.