What to expect during Patriot Week in Prescott Valley starting Sept. 8
Healing Field one part of weeklong events

Originally Published: September 4, 2018 11:24 p.m.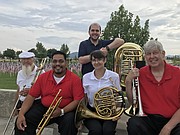 The flags will be up and visible Friday morning as volunteers finish placing them on the grounds of the Prescott Valley Civic Center, 7501 E. Civic Circle Drive.
The first activity, the Patriot Run, starts off Patriot Week Saturday, Sept. 8, with a 10K race, 5K race and a 1-mile Fun Run. Weather forecasts indicate dry, sunny weather for the weekend. Registration for the 10K and 5K runs opens at 6 a.m., the 10K race starts at 7 a.m. and the 5K starts at 7:15.
The Honor Guard and Pipes and Drums perform at 9:30 a.m., with a Blessing of the Fields.
The 1-mile Fun Run, complete with a kids obstacle course and fire trucks, starts at 10 a.m. Military veterans and active duty may participate for free with verification of service.
Proceeds from the races benefit Central Arizona Honor Guard to pay for travel. The Honor Guard pays respect to fallen fire service and law enforcement members by ensuring respectful and dignified care of the fallen and their families from the time of death through funeral services. It also acts as "Guardians of the Colors," by protecting, presenting and posting the U.S. flag.
Two free musical events take place during the week. The Patriotic Youth Concert takes place at 6 p.m. Saturday, Sept. 8, at the Theater on the Green. If it should rain, the patriotic concert will take place indoors in the Prescott Valley Public Library auditorium. The concert includes members of choirs and bands from the Humboldt Unified School District.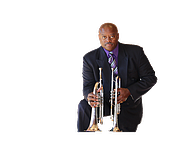 The second concert takes place 6 p.m. on Wednesday, Sept. 12, also at the Theater on the Green. Jesse McGuire, renowned trumpeter from Phoenix, will join the Yavapai College Brass Quintet. McGuire performed with the Lincoln Center Jazz Orchestra under the direction of Wynton Marsalis, has recorded under PowerTrump Records, and authored several books.
A 9/11 Remembrance Ceremony takes place Tuesday, Sept. 11, to honor those lost in the Sept. 11, 2001 attacks. McGuire will play the National Anthem, and Judith Andrews will give the keynote address. Andrews, currently and eighth-grade Language Arts teacher at Liberty Traditional School, will speak about her experience as a classroom teacher in New York on Sept. 11, 2001.
The Central Arizona Honor Guard and Pipes and Drums, along with American Legion Post 6, will make an appearance at this ceremony.
Related Stories
SUBMIT FEEDBACK
Click Below to:
More like this story