Campers get early start in Big Sting

Originally Published: October 11, 2018 8:52 p.m.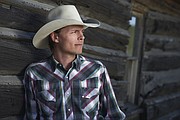 Country music festival benefits Shadows Foundation
Watson Lake will be a hive of country music fans this weekend with The Big Sting – It's a Country Thing Country Music Festival.
It's the fourth year for the festival which benefits the Shadows Foundation, a nonprofit based in Flagstaff that helps those affected by life-threatening diseases by providing services and financial assistance when they need it.
This will be the second time the event has been held in Prescott, said Shadows Foundation President and Founder Vicki Burton. It makes sense to have the event in Prescott because the Shadows Foundation supports first responders from the area, Burton said.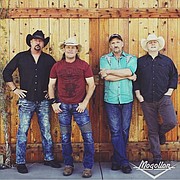 "We do a heart screening for all of our Northern Arizona first responders," she said. "We're actually providing that for our responders from that area and … we have a couple that we're funding from that area."
The concerts for this year's festival begin at 1 p.m. Friday and Saturday, Oct. 12-13. The lineup includes Ned Ledoux, Craig Campbell, James Otto, D. Vincent Williams and the Nashville Allstars, Tim Hurley, Mogollon, Ryan Robinette, the Briana Payne Band, Drew Cooper, The County Line, Katelyn Snyder, The Cole Trains and Southbound.
Tickets are $50 for a two-day weekend pass and $25 for a single day pass, available online at www.thebigsting.com. Parking passes are $20 per vehicle for weekend camper parking and $5 per vehicle per day for day parking.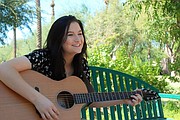 Last year's festival allowed the Shadows Foundation to pay for putting the whole thing on and walk away with a little bit of money, Burton said. This year, they're hoping to be able to do the same and walk away with at least $10,000 to $20,000, she said.
It's all in the name of trying to create an event that's fun for the entire family as well and benefits a good cause, Burton said. She wants an event people can bring their kids to and everyone walks away feeling like they've had a great time, she said.
"They weren't there just to have a good time," Burton said. "They were there having a good time supporting a great cause."
Watson Lake is located at 3101 Watson Lake Road.
For more information or a full itinerary, visit www.thebigsting.com.
More like this story
SUBMIT FEEDBACK
Click Below to: