Obituary: Mary Ellen Kennedy (Eichman)
Originally Published: October 4, 2018 8:22 p.m.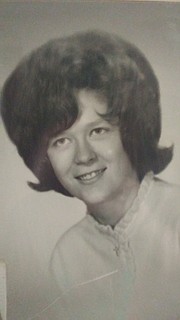 Our dear and loving mother, sister and friend, Mary Ellen Kennedy (Eichman), passed away from a short battle with cancer. She was born Jan. 25, 1947, and passed away on Sept. 30, 2018.
She will be sadly missed but NEVER forgotten! She left us to join God, her husband, Donald Kennedy, her parents, Robert and Marie Eichman, as well as her two brothers, Ralph and Tom Eichman.
She leaves behind three sisters, Sharon, Rose and Betty, as well as a beloved sister-in-law, Lois.
Mary had three sons — Curtis, Craig and Christopher Hahn. She also left behind many grandchildren and great-grandchildren: Brett, Tara, Alec, Brad, C.J., Michael, Kaytlyn, Dominik and Skye, as well as her loving dog, Ralphie.
Mary was a nurse for 30-plus years and had a passion for her patients, as well as others.
She loved life, laughter and most of all her family. Mary was rich in life and love and freely gave that away to her family, friends and others. She showed others how to laugh, smile and live life with a purpose. In her last weeks, she was assisted by Kindred Hospice, and our hearts go out to them for all they did. She will be missed but NOT forgotten. We love you and will miss you. You will forever be in our thoughts, heart and prayers.
"You may say I'm a dreamer, but I'm not the only one. I hope some day you'll join us, and the world will be as one." — John Lennon
Resting peacefully, Mom, Sister and Friend.
Information provided by survivors.
SUBMIT FEEDBACK
Click Below to: