PANT takes down more suspected fentanyl dealers
One suspect uses body cavity to hide pills
Originally Published: November 29, 2018 4:12 p.m.
Updated as of Thursday, November 29, 2018 4:26 PM
Two young men from the quad-city area have been arrested for the alleged possession and transportation of fentanyl for sale.
A vehicle occupied by Alfredo Campa, 20, from Prescott Valley and Kenneth Moran, 19, from Prescott was pulled over along Highway 69 in Prescott Valley by a Yavapai County Sheriff's Office (YCSO) K9 deputy at around 9 p.m. Wednesday, Nov. 21.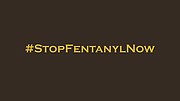 Over the past several months, detectives from the Partner's Against Narcotics Trafficking taskforce (PANT) developed information that Campa was involved in the transportation, sales, possession and use of the narcotic drug fentanyl, according to a YCSO news release.
During the traffic stop, a YCSO K9 was deployed and alerted to the odor of drugs coming from the vehicle. In a subsequent search, 13 pills were found in the center console, according to the news release. The pills were described as small, round, blue in color and stamped with an "M" on one side and "30" on the other side. These pills matched the description of pills involved in recent overdose cases in Yavapai County.
"The M/30 pills are 'mimic' oxycodone pills pressed with fentanyl," said YCSO spokesperson Dwight D'Evelyn.
Also in the center console were pieces of foil with burnt residue, indicating some of the contraband had been smoked, D'Evelyn said. Following his arrest, Moran indicated the pills had been purchased in the Phoenix area and admitted smoking one of the pills with Campa on the way back to the Prescott area. Campa claimed the pills were not his but knew they were in the car.
On the way to the Yavapai County jail, Moran admitted he inserted a package containing eight more M/30 pills into his anal cavity and had been unable to retrieve the pills, D'Evelyn said. As a result, Moran was transported to a local hospital where medical staff eventually removed 10 additional fentanyl pills from his body.
A total of 23.5 pills were recovered during the investigation, according to the release.
Both suspects were booked into the Yavapai County jail in Camp Verde on charges including transportation of narcotic drugs for sale (fentanyl), possession of narcotic drugs for sale (fentanyl) and possession of fentanyl. They remain in custody on a $3,000 bond each, set by the judge.
D'Evelyn said PANT is continuing to focus on anyone dealing fentanyl in Yavapai County and encourages the public to call Yavapai Silent Witness at 1-800-932-3232 if they have information on dealers and users. A direct tip to Silent Witness leading to the arrest of a verified fentanyl dealer becomes eligible for a $1,000 cash reward.
StopFentanylNow
Related Stories
SUBMIT FEEDBACK
Click Below to: