Opioid antidote valuable resource for everyone
How to spot overdose symptoms, administer naloxone

By
Max Efrein
|
mefrein
Originally Published: November 27, 2018 4:37 p.m.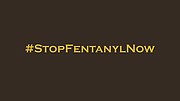 The dramatic rise in the supply of illicitly manufactured fentanyl in the country has changed the way everyone looks at drug use and abuse.
No longer does someone have to be an addict attempting to reach an ultimate high to overdose. All it takes is the single use of a fentanyl-laced substance to put someone in the hospital or worse.
It's gotten to the point where naloxone, an emergency response medication that is used to reverse an opioid overdose, is commonplace. Just about all firefighters and law enforcement officers in Yavapai County carry some form of it, and average citizens can acquire it for free through organizations like Sonoran Prevention Works and Yavapai County Community Health Services or purchase it from a pharmacy without a prescription.
The non-addictive medication has no significant side effects besides causing opioid withdrawal by blocking opioid receptors.
"If you think of it like defense in football, it's going to block that opioid from getting to the receptor site, preventing you from getting high," said Central Arizona Fire and Medical Authority (CAFMA) EMS Captain Doug Niemynski.
It only works if a person has opioids in their system; the medication has no effect if opioids are absent.
So far this year, CAFMA has administered naloxone 157 times throughout its 254-square-mile jurisdiction in Yavapai County, Niemynski said.
"With the strength of fentanyl, we're giving more than what we used to," he said.
For instance, bringing someone entirely back from a standard opioid overdose normally requires about two doses of naloxone, Niemynski said.
With some fentanyl overdoses, he said two doses "doesn't even touch it."
"We have to do multiple doses all the way until we get to the hospital," he said.
IDENTIFYING AN OVERDOSE
Early recognition of overdose symptoms is key to saving someone's life, Niemynski said.
"Just recognizing that someone is not acting appropriately" is a good initial indicator, he said. Others are unconsciousness, pinpoint pupils, or slowed or stopped breathing.
"It's once their breathing stops, or you get those really weird agonal respirations" that the situation becomes dire, he said.
In such an instance, he recommends turning someone on their side in case the person vomits. And if naloxone is not readily available, do not hesitate to call 911.
"Don't be afraid to be the one to call for help, because you're going to save a life," he said.
The Arizona Legislature recently passed a law making is so that police cannot use any evidence of drugs found at the scene of a suspected overdose against the individual who called them, or the victim, said Prescott Valley Police Department Deputy Chief James Edelstein.
"You are protected in those roles," Edelstein said.
Anyone who carries or administers naloxone in good faith and without compensation is also legally protected and cannot be sued, according to Arizona House Bill 2355.
STEPS TO REVIVE AN OVERDOSE VICTIM
According to Sonoran Prevention Works:
1) Rub your knuckles hard on their sternum to wake them up. If they wake up, keep an eye on them and consider seeking medical attention. They may slip into an overdose if left alone. If they do not wake up, proceed to step 2.
2) Call 911. Let them know a person is not breathing and needs immediate medical attention.
3) Administer naloxone. Give the person one dose of naloxone. If they do not respond after two minutes, give them a second dose. Continue administering doses two minutes apart until the person responds.
4) While you are waiting for the naloxone to kick in, or if you do not have naloxone, breathe into the person's mouth. Tilt their head back, plug their nose, and give one deep breath every five seconds.
Follow Max Efrein on Twitter @mefrein, email him at mefrein@prescottaz.com or call him at 928-445-3333 ext. 1105.
More like this story
SUBMIT FEEDBACK
Click Below to:
This Week's Circulars
To view money-saving ads...