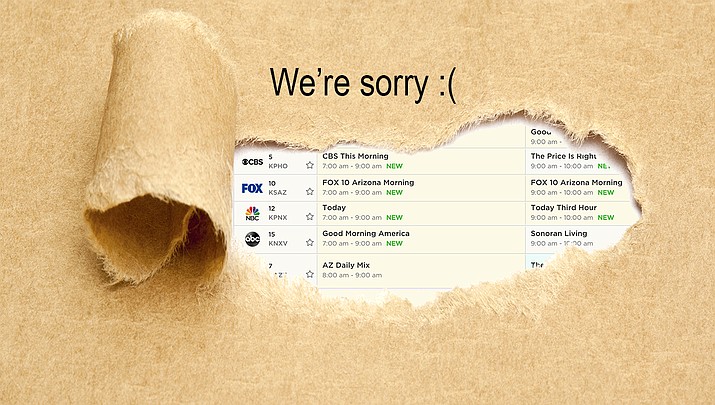 Originally Published: November 15, 2018 8:06 a.m.
The wrong TV channel listings were published in the Thursday, Nov. 15, 2018, Daily Courier print edition.
We apologize to our print edition subscribers. We inadvertently published the TV channel grids from an earlier date.
Below is a link to view the current TV listings.
More like this story