Award-winning author to speak
Novelist Marra coming to Yavapai College on Nov. 9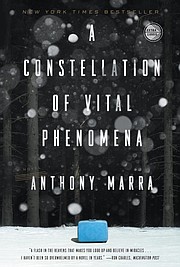 Continuing its 10th anniversary celebration, the Literary Southwest presents a reading by award-winning fiction writer, Anthony Marra, at 7 p.m. Friday, Nov. 9, in the Yavapai College Library's Susan N. Webb Community Room, Building 19, on the Prescott campus.
The reading, open conversation, audience Q&A, and book signing are free and open to the public.
Looking younger than his 34 years, Marra has written two remarkable works of fiction. His first book, the novel "A Constellation of Vital Phenomena" (2013), was a New York Times bestseller set during the Chechen wars in post-Soviet Russia (1994-2004). The New York Times Book Review described it as "a 21st century War and Peace."
This book received the National Book Critics Circle's John Leonard Award, the Grand Prix de Lectrices des Elles in France, and was the first English-language novel to win the Athens Prize for Literature in Greece. It was also longlisted for the National Book Award and appeared on more than 20 year-end lists of best books.
His second book, "The Tsar of Love and Techno" (2015), a collection of intricately connected stories, was a finalist for the National Book Critics Circle Award in Fiction. The characters in these stories recur, which allows the collection to read like a novel, and which span 75 years in Russia.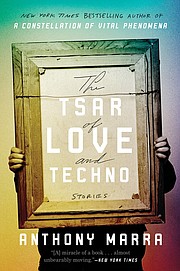 "I've been reading his work, and I have to say I haven't come across a fiction voice this engaging, compelling, entertaining, and accomplished for a long time," said Jim Natal, Literary Southwest series director.
Born in Washington, DC, Marra has lived and studied in Eastern Europe and now resides in California. He received his BA from the University of Southern California and his MFA from the Iowa Writers Workshop. He was a Wallace Stegner Fellow at Stanford University where he currently teaches.
Marra's work has been honored with a National Magazine Award, The Whiting Award, a Pushcart Prize, and fellowships from the Guggenheim Foundation and the National Endowment for the Arts.
The Hassayampa Institute presents The Literary Southwest is made possible by Yavapai College and the Yavapai College Foundation, with additional support provided by Peregrine Book Company.
For more information, visit www.yc.edu/Literarysw or contact Series Director Jim Natal through Yavapai College at 928-776-2295.
More like this story
SUBMIT FEEDBACK
Click Below to: