Election-eve Republican rally on courthouse steps follows tradition set by Goldwater, McCain

By
Cindy Barks
|
Cindy_Barks
Originally Published: November 5, 2018 10:07 p.m.
The memory of Arizona's longtime U.S. Senator John McCain was front and center Monday night, Nov. 5, as McCain's widow Cindy McCain appeared at an election-eve Republican rally on the steps of the Yavapai County Courthouse.
Photo Gallery
Election Eve Republican Rally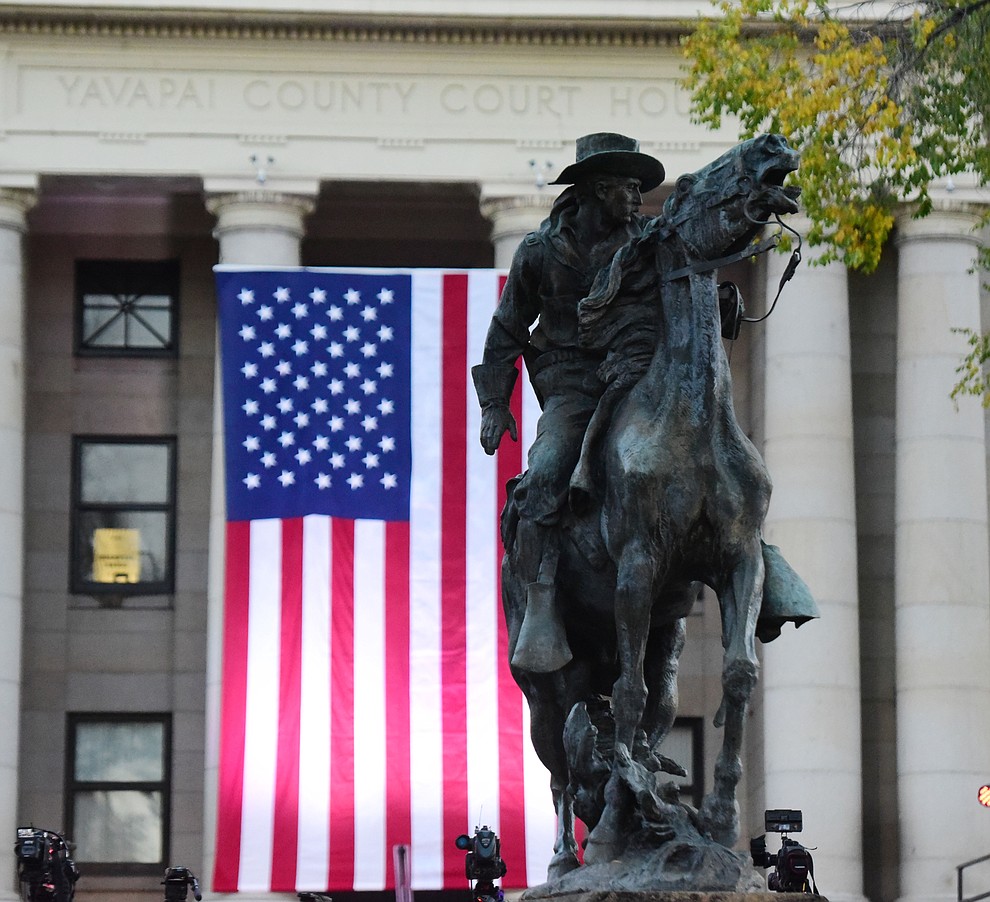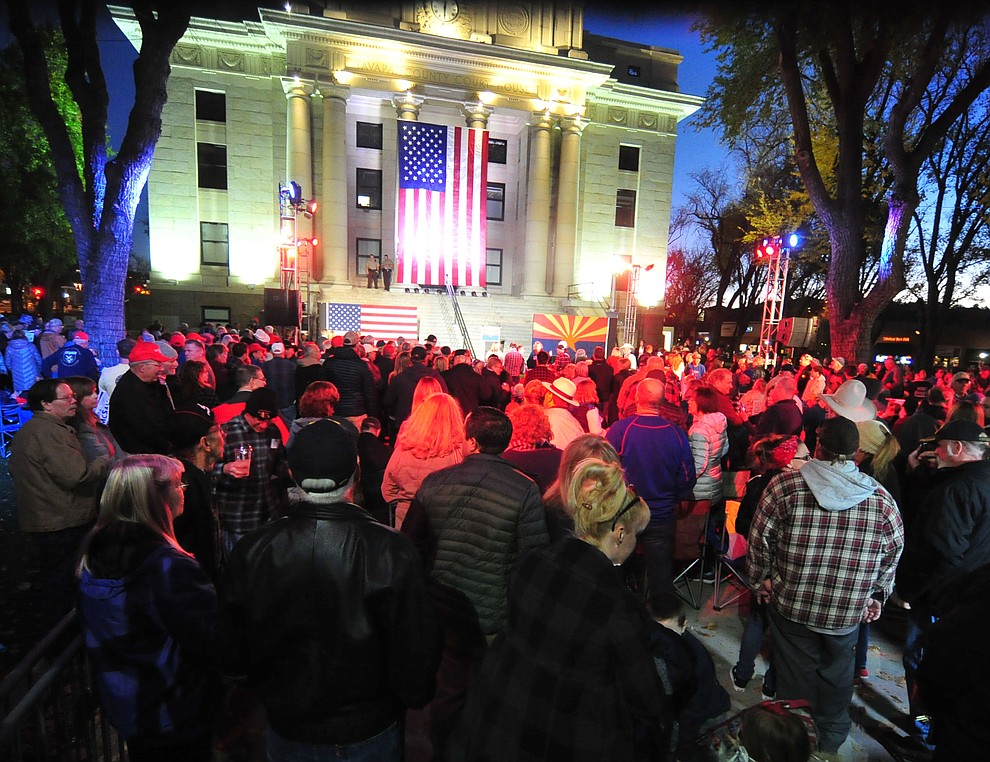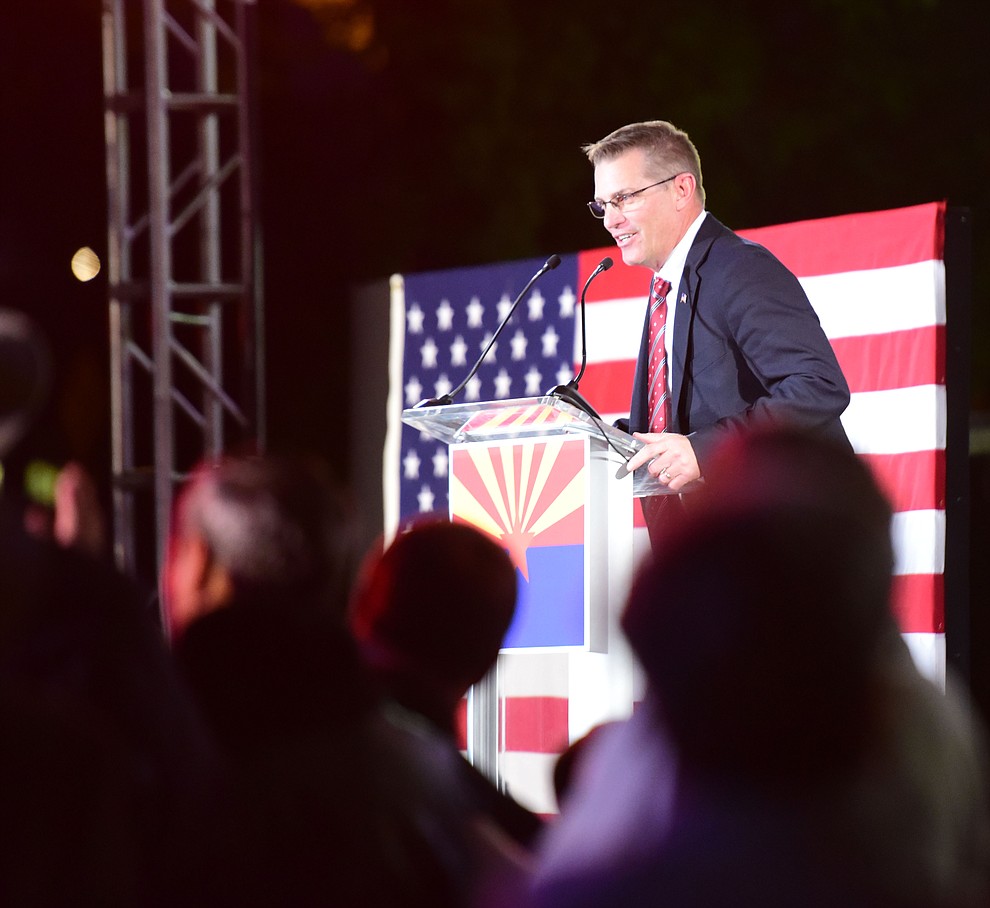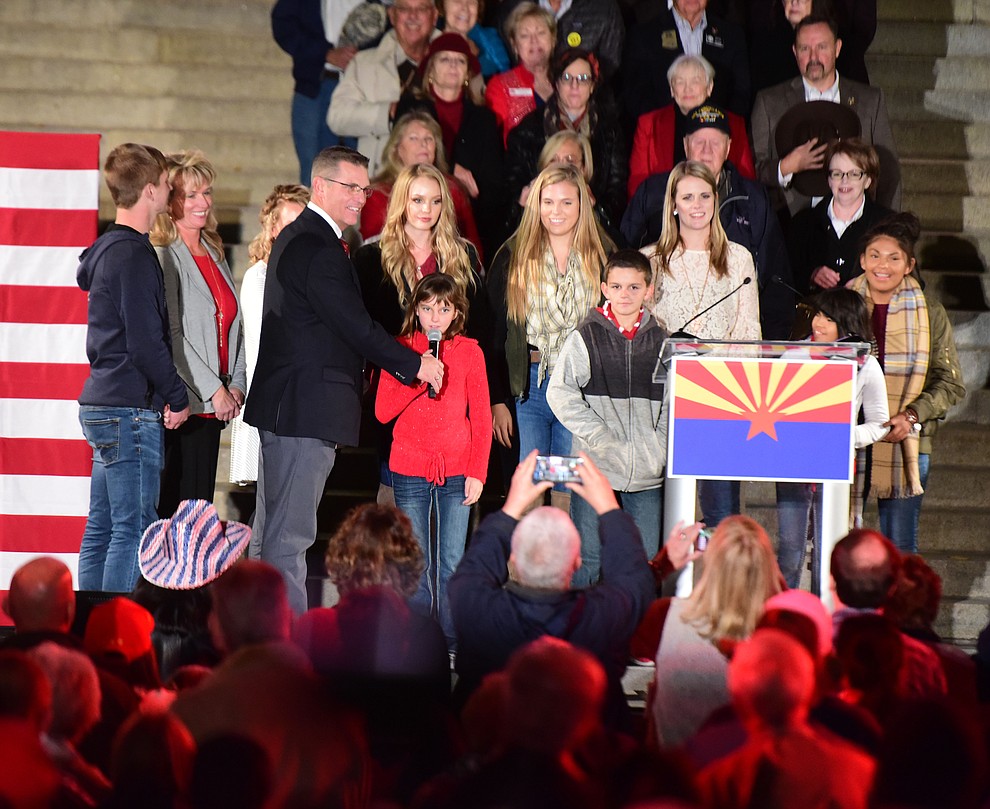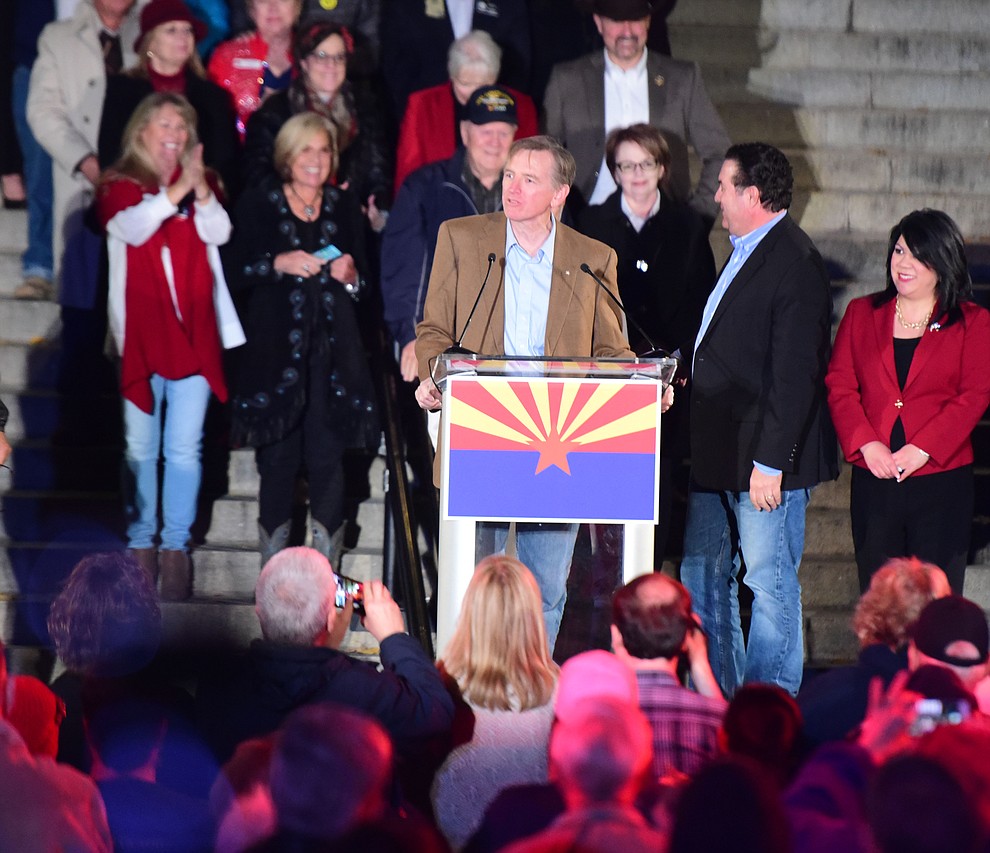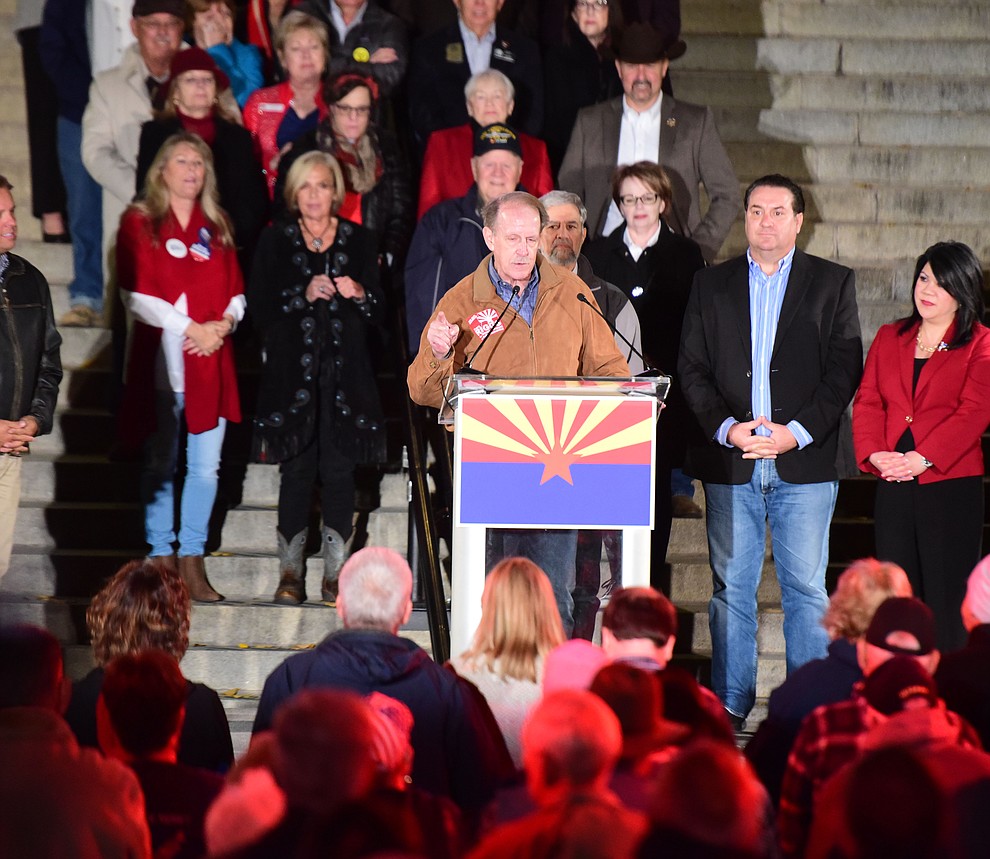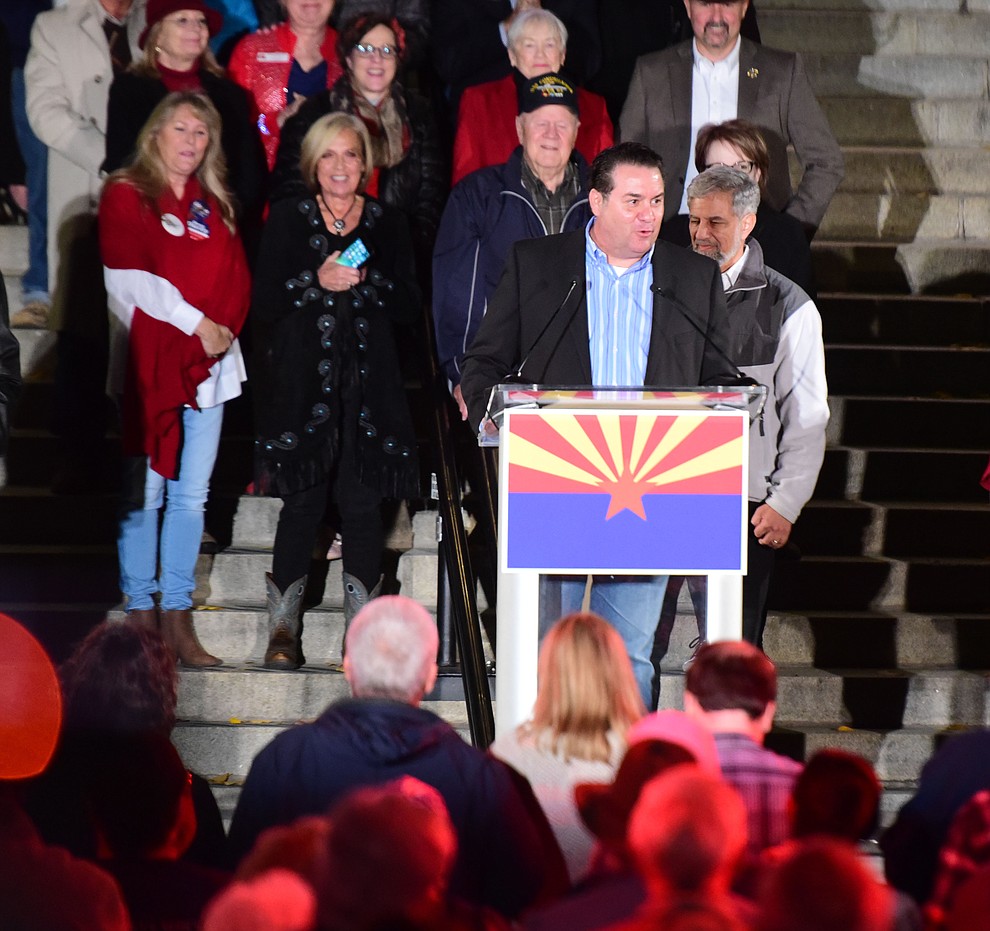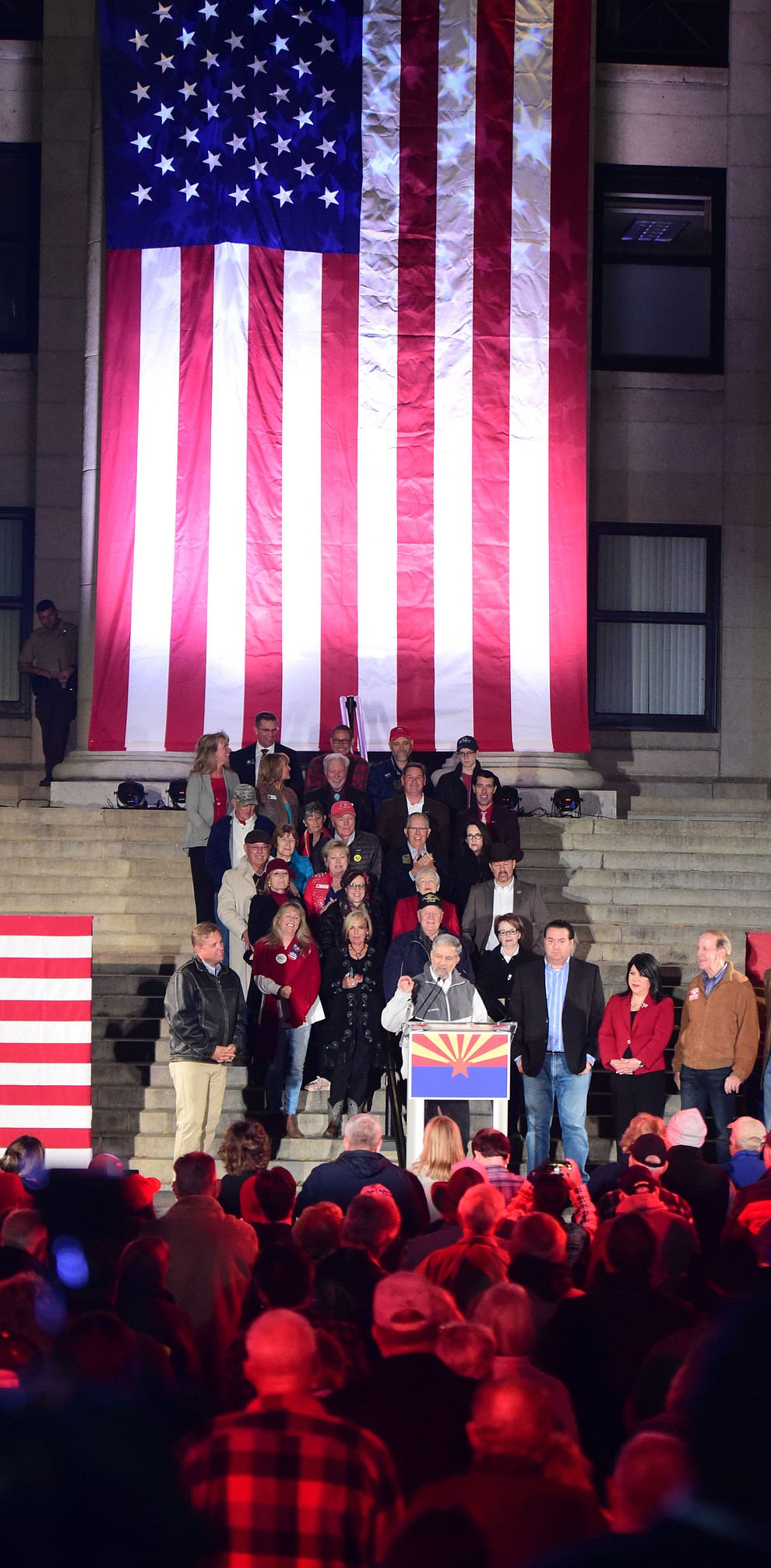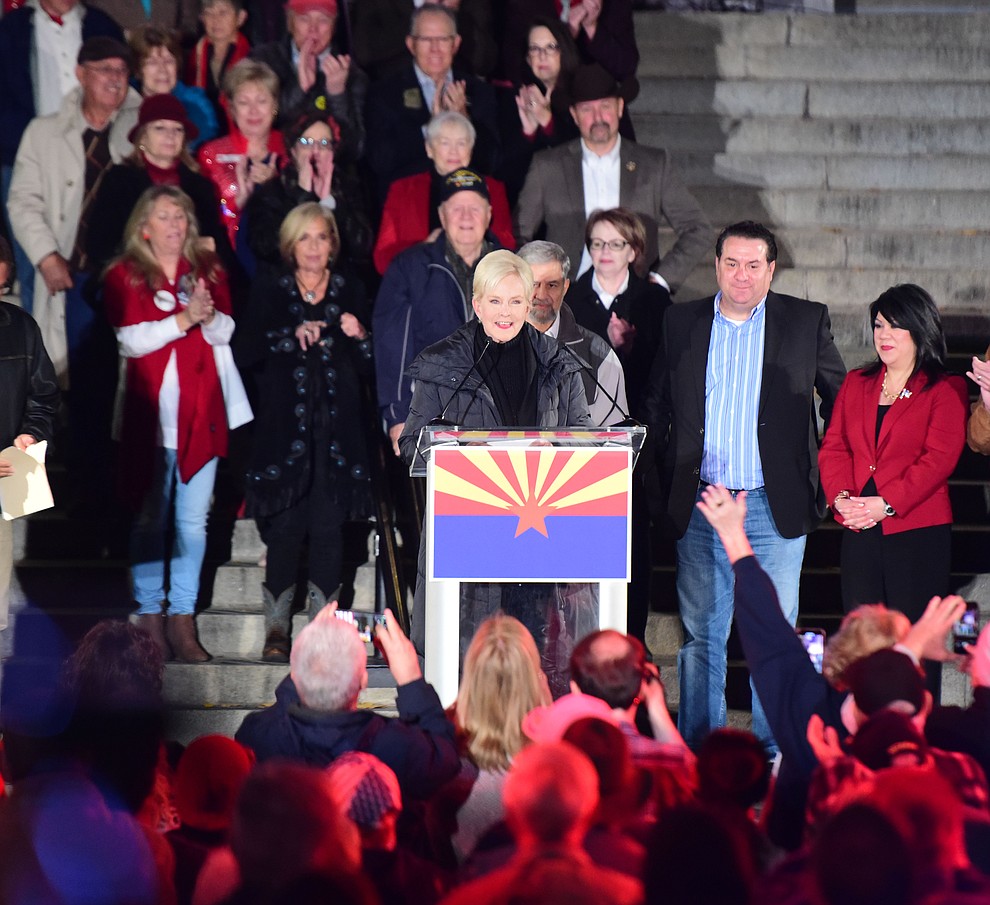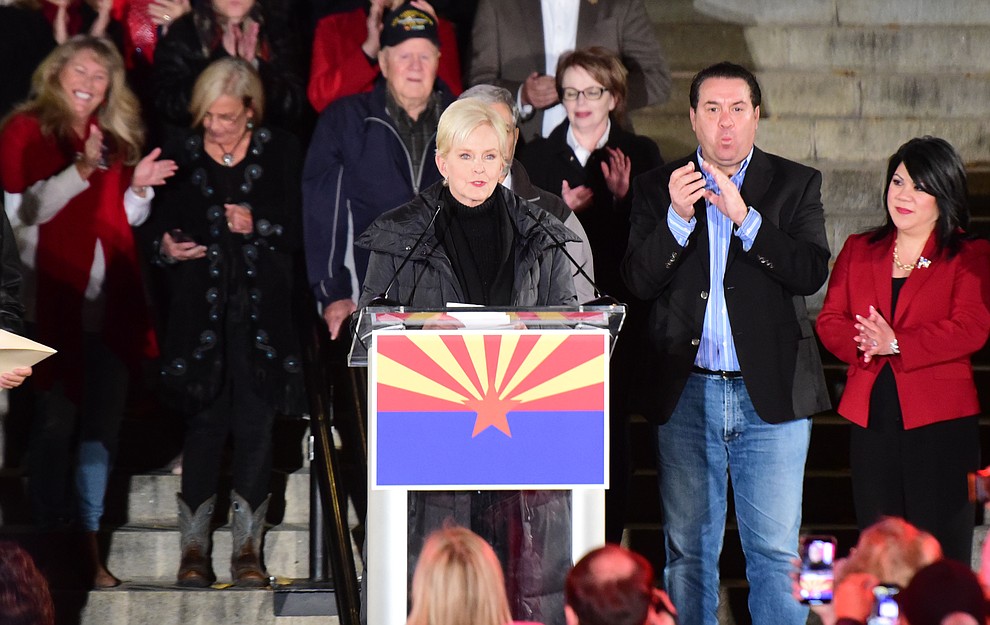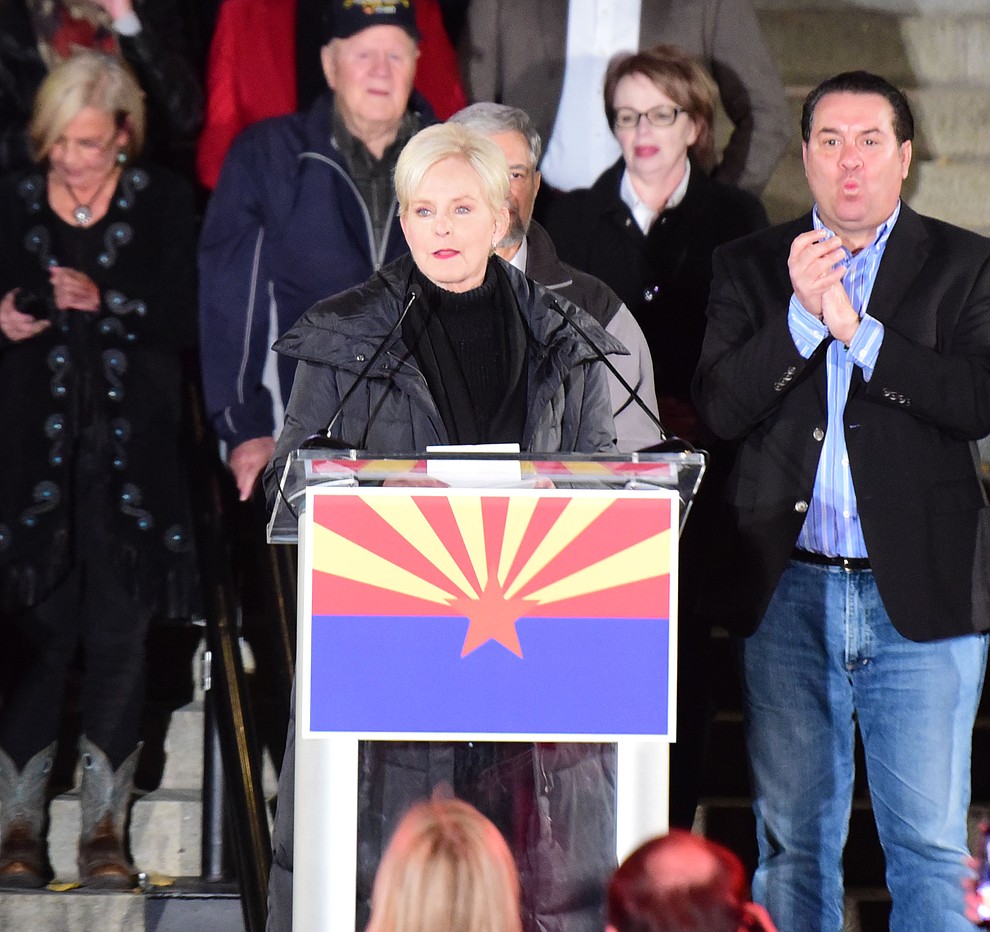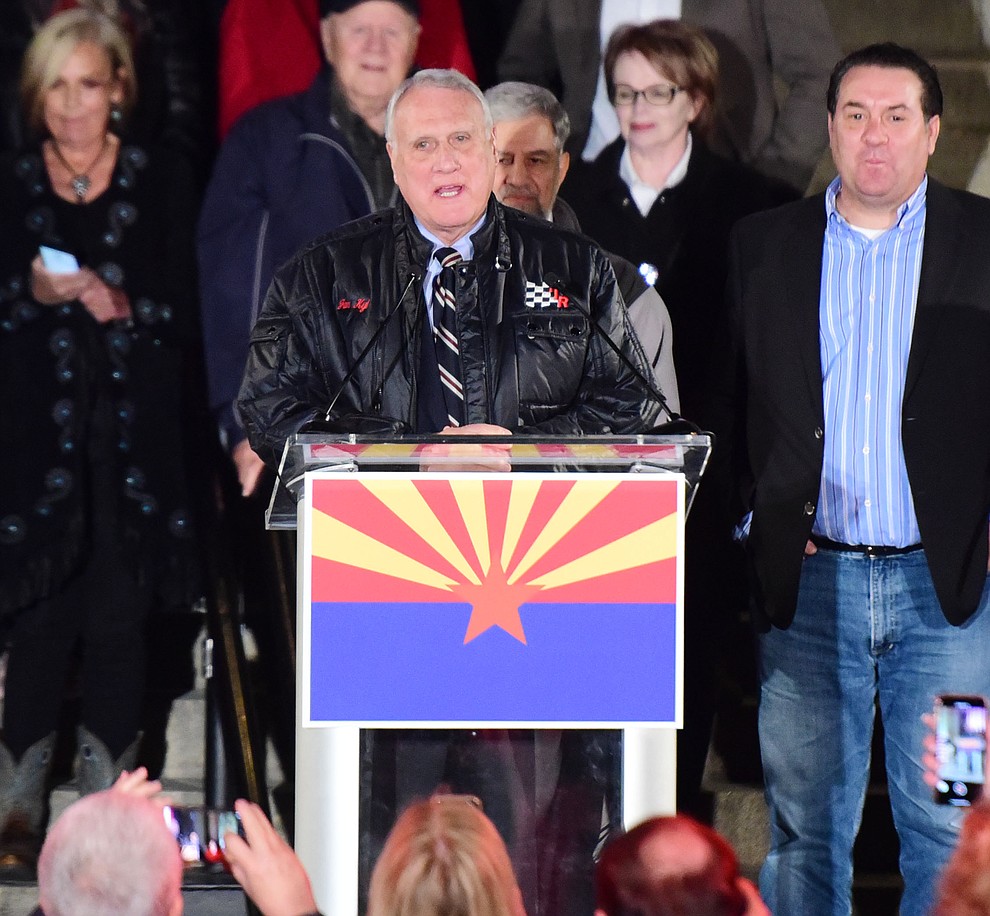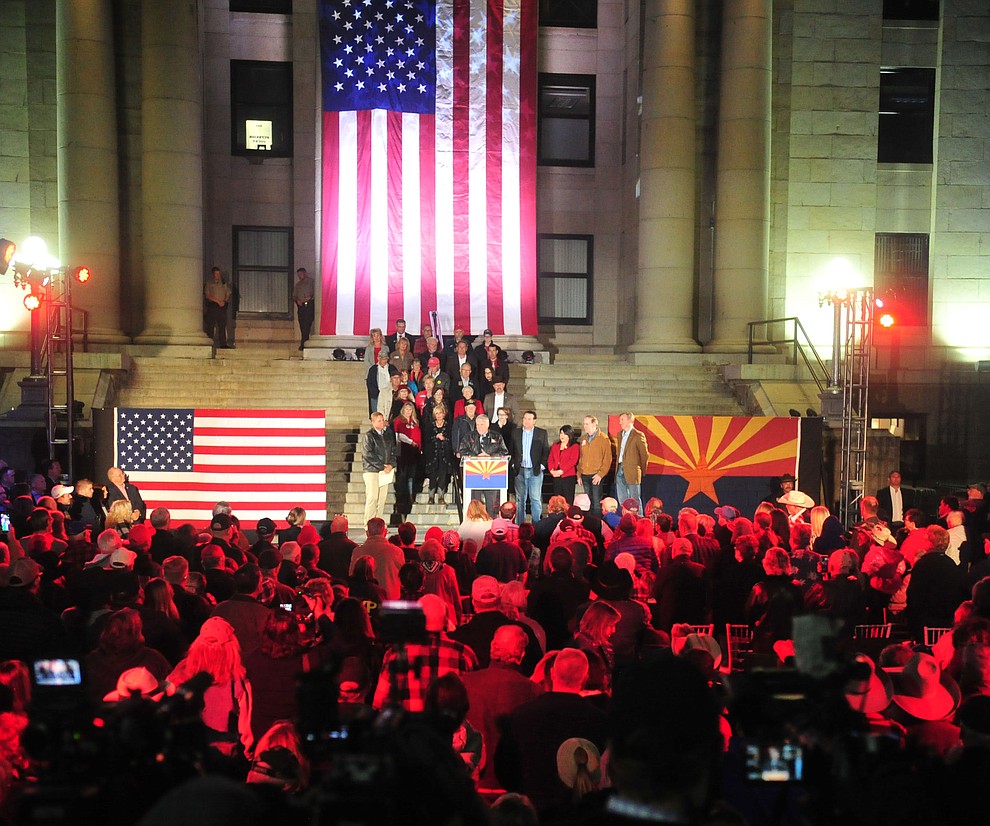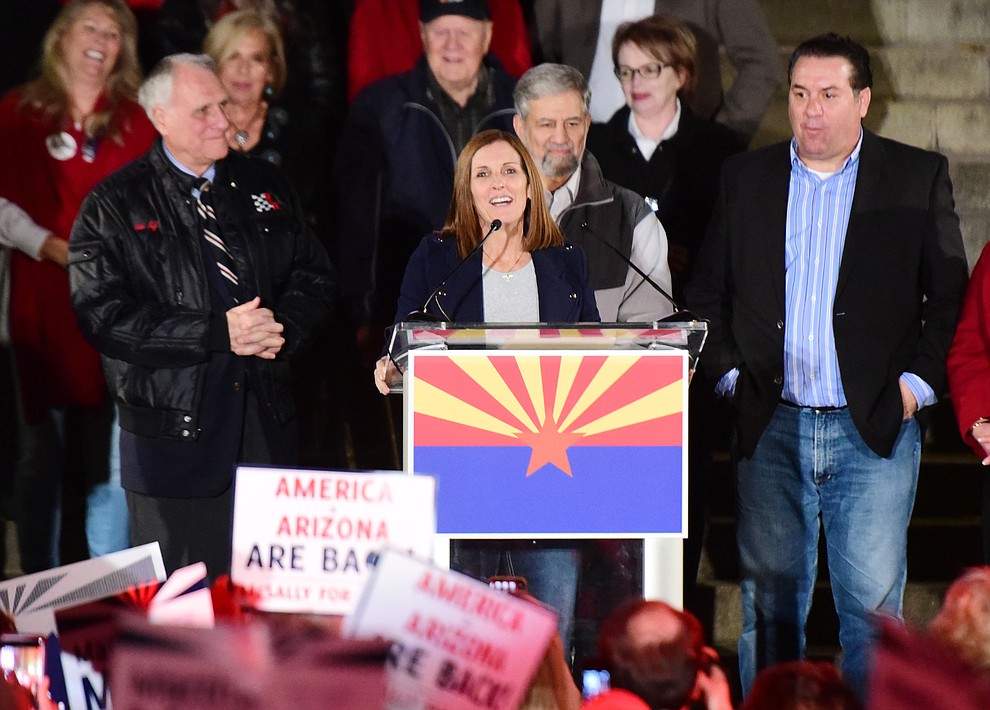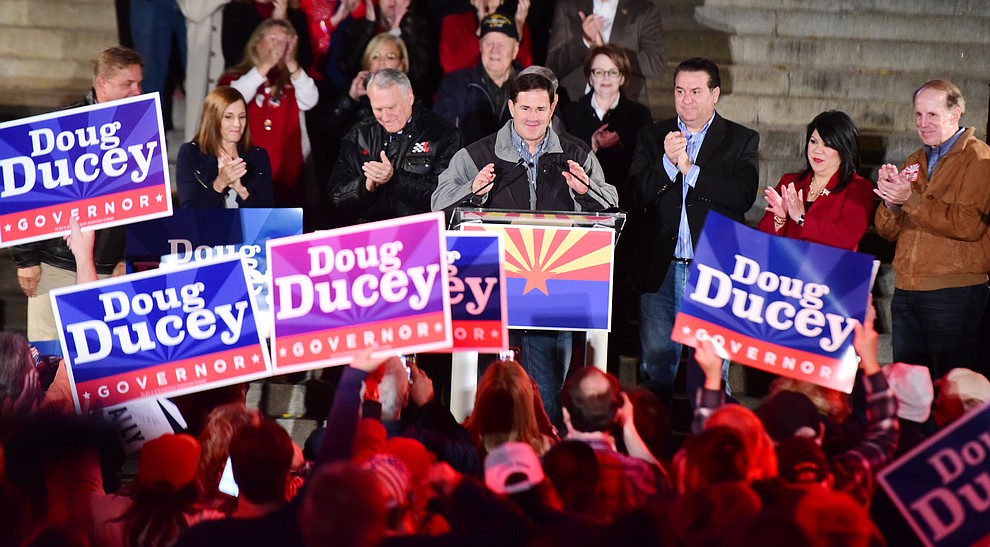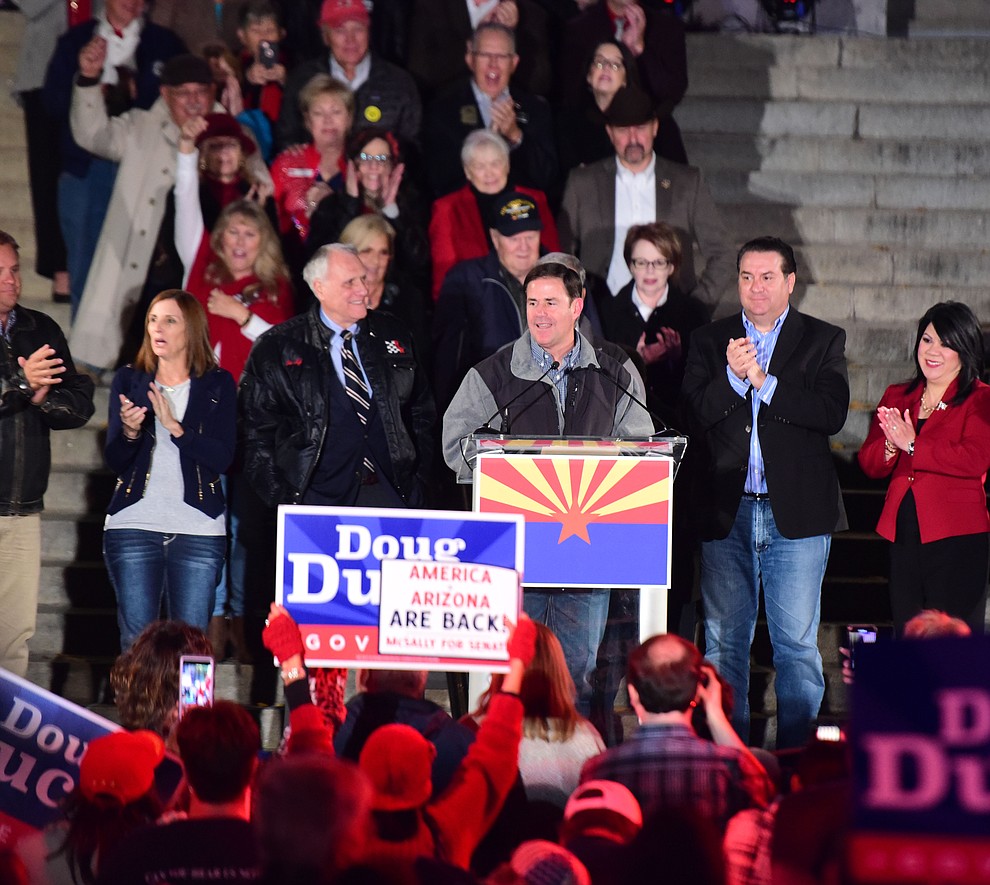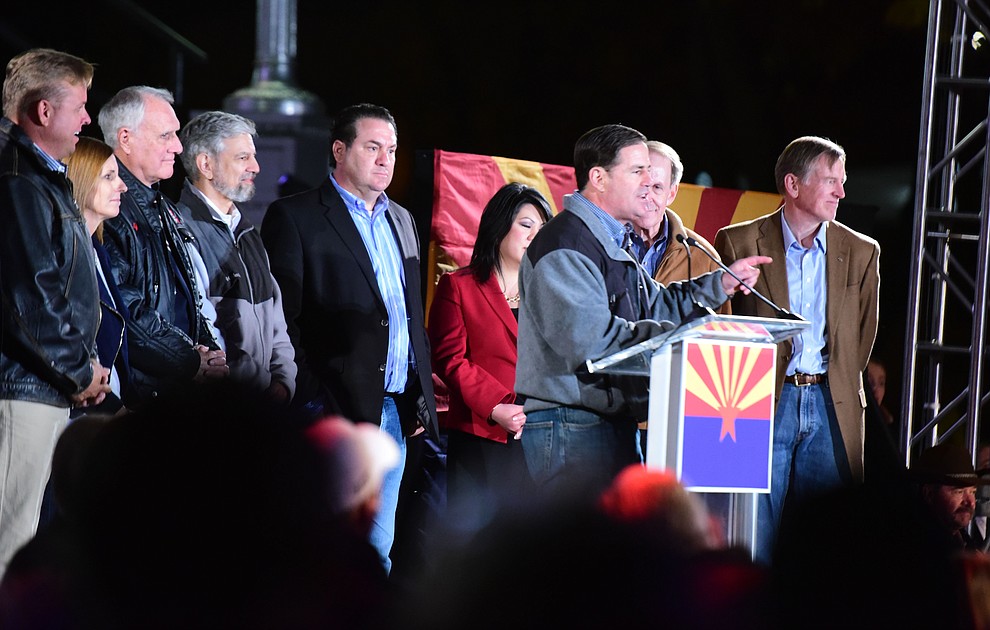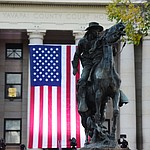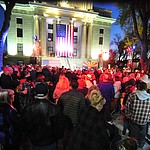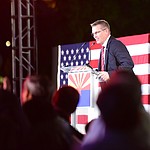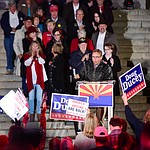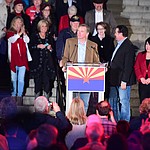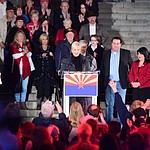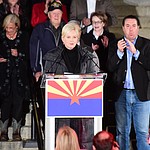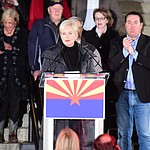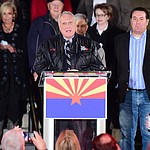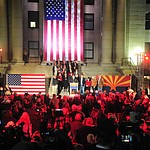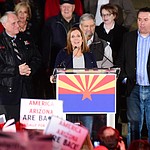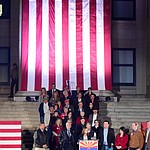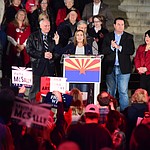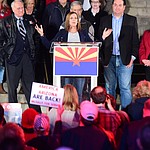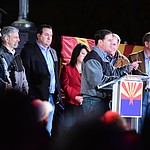 Cindy McCain, who joined more than a dozen Republican local, state, and U.S. office holders and candidates on the courthouse steps, told the crowd that the Prescott campaign stop was always a sentimental one for her husband.
"Every campaign ended here," Cindy McCain said. "The (2008) presidential race ended here."
John McCain, who died Aug. 25 after serving in the U.S. Senate since 1987, had appeared on the Yavapai Courthouse steps just two years before at the close of his 2016 campaign for his sixth term in the U.S. Senate.
"Obviously, it's a little difficult for me to be here tonight," Cindy McCain told the crowd of 600 or more people gathered on the eve of the 2018 election. "But this isn't about me."
Along with commending Arizona Gov. Doug Ducey for continuing the tradition of the election-eve rallies in Prescott, McCain also appealed to the candidates to work together, regardless of the outcome in the Nov. 6 election.
"Win or lose, for any of you here tonight and those of us on the stage," she said, "We need to figure out how we can come together, work with our allies and our rivals, and help make this wonderful country better than we found it."
In introducing McCain, Arizona Republican Party Chairman Jonathan Lines noted that the tradition of meeting on the Yavapai County Courthouse steps on the eve of statewide elections dates back more than a half-century – to when then-U.S. Senator Barry Goldwater did it during his 1964 presidential campaign."
From there, Lines said, "It was the late John McCain – someone who loved this state deeper than most of its natives – who made this event a tradition."
Before and after McCain's remarks, the rally included comments from virtually every Republican candidate running for state office, as well as the U.S Senate.
A number of themes emerged among comments. For instance, several of the candidates maintained that the Nov. 6 election would bring in a "red tsunami" of Republican winners in Arizona, rather that the predicted "blue wave" of Democrats.
Another major theme: A rejection of influences by California. "I'll tell you what – as Arizonans, we do not want to 'Californicate' this state, right?" Arizona Attorney General Mark Brnovich, who is running for second term, said to cheers from the crowd.
Candidates also commended Yavapai County voters for their consistently high voter turnout.
Steve Gaynor, a candidate for Arizona Secretary of State, said, "Yavapai County is my favorite county. Why? As secretary of state, you are the county in the state with the highest voter turnout of any county."
Many of the comments were also in support of Martha McSally, who is in a tight race for the U.S. Senate with Democratic candidate Kyrsten Sinema.
McSally, who was introduced by John McCain's replacement – former U.S. Senator Jon Kyl – told the crowd that she has a "heart of gratitude" to be able to "walk in the footsteps of giants" on the courthouse steps.
But, she said, "We still have some work to do. We're (she and Sinema) are neck-and-neck right now, which seems ridiculous to a lot of people."
Ducey, who is running for a second term against Democratic candidate David Garcia, told the crowd that "Yavapai County is our secret weapon."
Follow Cindy Barks on Twitter @Cindy_Barks. Reach her at 928-445-3333, ext. 2034, or cbarks@prescottaz.com.
More like this story
SUBMIT FEEDBACK
Click Below to: