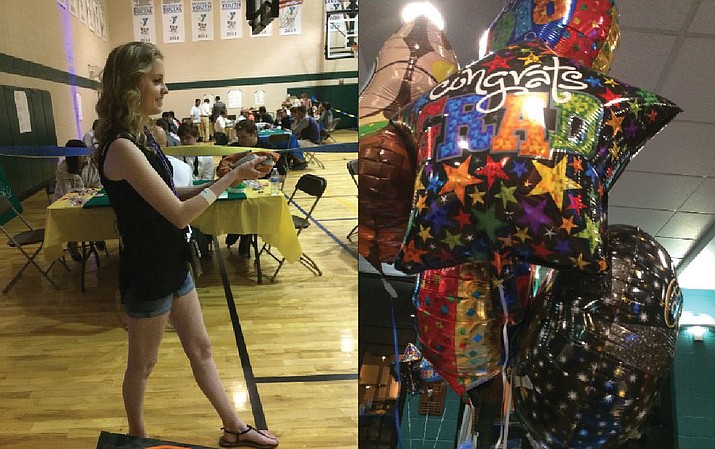 Photo by Nanci Hutson.

Originally Published: May 27, 2018 5:55 a.m.
Photo Gallery
2018 Prescott High School Commencement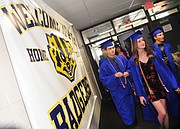 Prescott High School graduate Gabriella Baumgartner, above left, prepares to play a game of bean bag toss at Grad Night Friday night, May 25. Congratulatory balloon decorations, above right, for Grad Night. The event was held at the YMCA, 750 Whipple St., Prescott. Bradshaw Mountain High School and Chino Valley High School did not have Grad Night events.