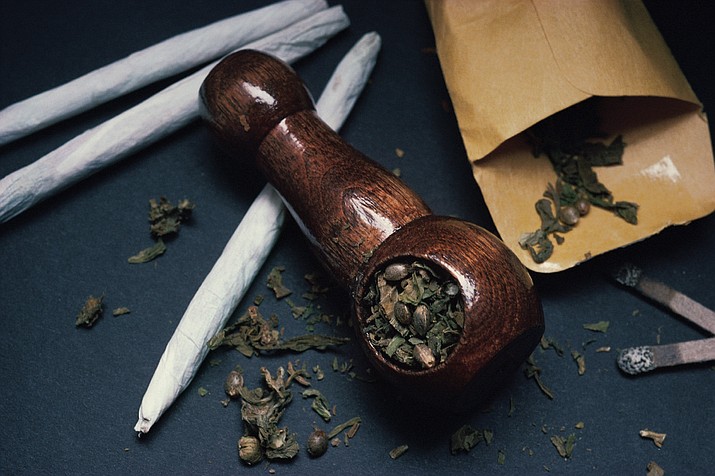 Originally Published: May 26, 2018 5:52 a.m.
PHOENIX — Medical marijuana patients are free to have their drugs on college and university campuses without having to fear arrest, the Arizona Supreme Court ruled Wednesday.
The justices said the 2010 Arizona Medical Marijuana Act (AMMA) gave those who have certain medical conditions permission to obtain up to 2-1/2 ounces of marijuana every two weeks.
That initiative also sets out specific places where even those entitled to otherwise use the drug legally may not have it; that includes school buses, public schools and correctional facilities.
Two years later, responding to concerns by university officials, lawmakers added the language at issue here, expanding those prohibited zones to college campuses and making violations a felony.
But in the unanimous ruling, the justices pointed out that that Arizona Constitution forbids lawmakers from altering what voters have adopted unless the change "furthers the purpose'' of the initiative. Making criminals out of medical marijuana users, they said, does not.
Justice John Pelander, writing for the court, acknowledged the concern expressed by university officials that allowing marijuana on campus would run afoul of federal laws and could mean the loss of federal funding. It was that fear that resulted in the 2012 amendment.
"But a university does not have to guarantee prosecution for violations of its program," Pelander wrote.
He noted there are other options, citing the policy at Arizona State University which makes anyone in possession of illegal drugs subject to disciplinary or administrative sanctions. And marijuana does remain illegal in all forms under federal law.
He also said if college and university officials are so inclined they can even refer violations to federal prosecutors.
But none of that, Pelander said, allows state lawmakers to authorize the arrest and prosecution of medical marijuana users under state laws for possessing the drug on college and university campuses.
Wednesday's ruling is most immediately a victory for Andre Maestas, an Arizona State University student. It means his conviction will be overturned.
It also paves the way for any of the Arizona's other more than 160,000 medical marijuana patients to have their drugs on campuses without fear of arrest and prosecution under state law.
But Thomas Dean, who represents Maestas, said the implications of the decision extend far beyond medical marijuana. He said it spells out clearly and firmly that lawmakers cannot second-guess and alter what voters have approved.