Originally Published: May 13, 2018 5:58 a.m.
Arts Prescott Cooperative Gallery celebrates 24 years in business
Arts Prescott Cooperative Gallery was founded by a group of Prescott artists, who believed in themselves and the ability of a small town to showcase quality art 24 years ago. Some of the original founding members still remain in the gallery.
The members and artists will celebrate their anniversary on May 25 from 5 p.m. until 8 p.m. Cake and light snacks will be served.
Arts Prescott Gallery is open 10 a.m. to 6 p.m. daily and is located at 134 S. Montezuma St.
TASERs now available at Sportsman's Warehouse
Sportsman's Warehouse now offers customers the TASER Pulse, a less-than-lethal self-defense tool manufactured by TASER Self-Defense. Sportsman's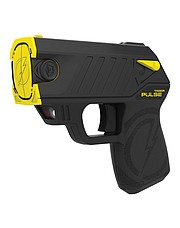 Warehouse has a location in Prescott in The Frontier Village shopping center located at 1761 E. Highway 69.
The TASER Pulse is designed for civilians and utilizes a small cartridge to fire two probes which deliver an electric charge capable of stopping an attacker within 15 feet of distance. The TASER device's electric charge cycles for 30 seconds each time the trigger is pulled, giving device owners time to make a safe escape.
To submit items for the Courier's Need2Know, email twieds@prescottaz.com; for legal advertisements, email tbryant@prescottaz.com.