The Morning After: Human-caused Viewpoint Fire 100 percent contained, investigation continues
Viewpoint residents share gratitude for first-responder efforts

Originally Published: May 12, 2018 7:49 p.m.
Updated as of Sunday, May 13, 2018 6 AM
Photo Gallery
Viewpoint Fire: The Morning After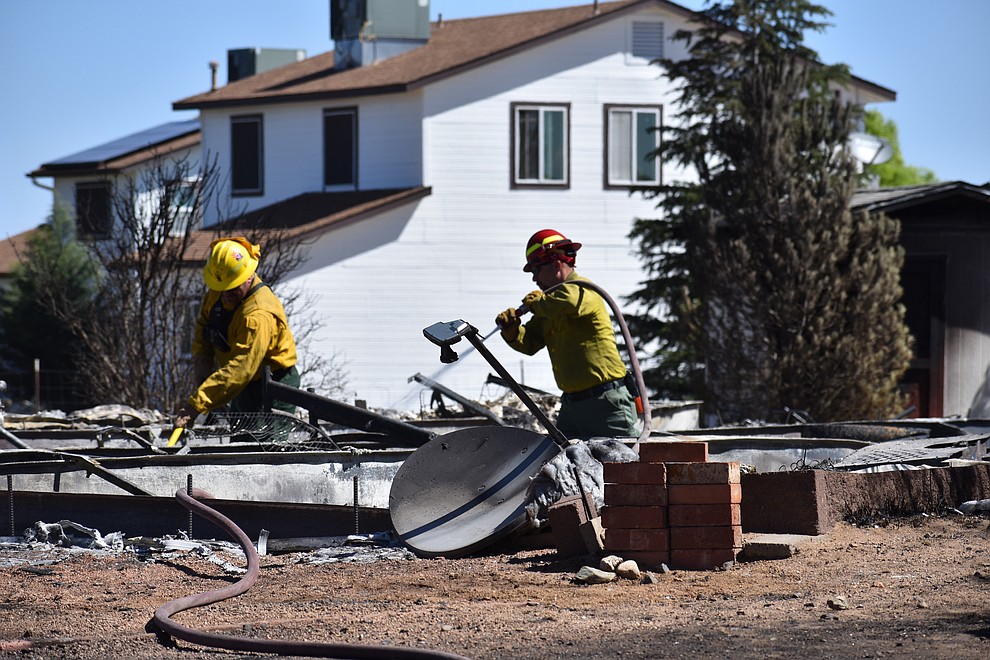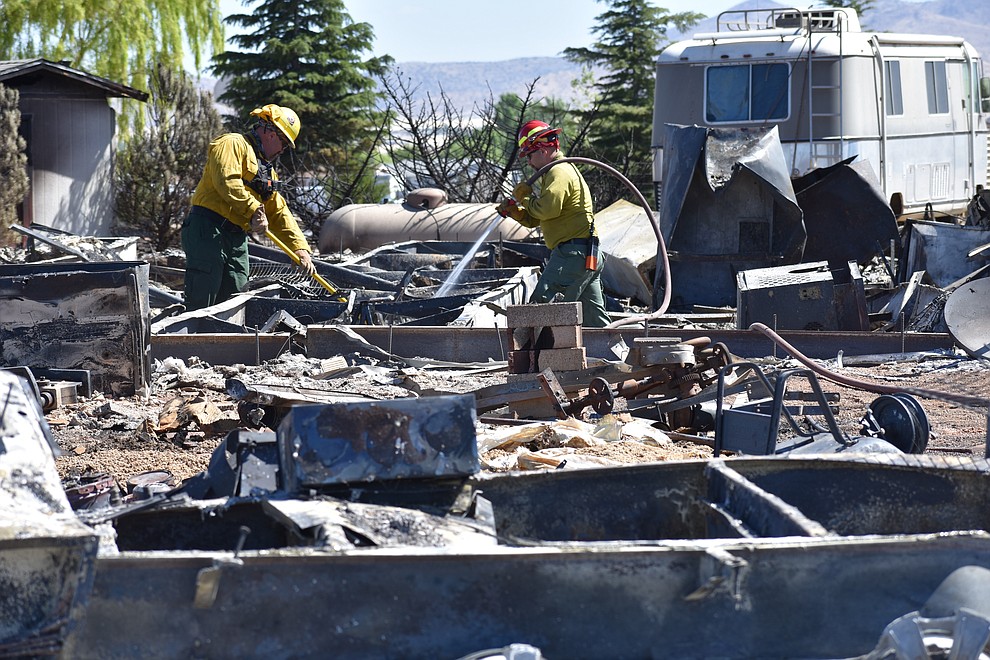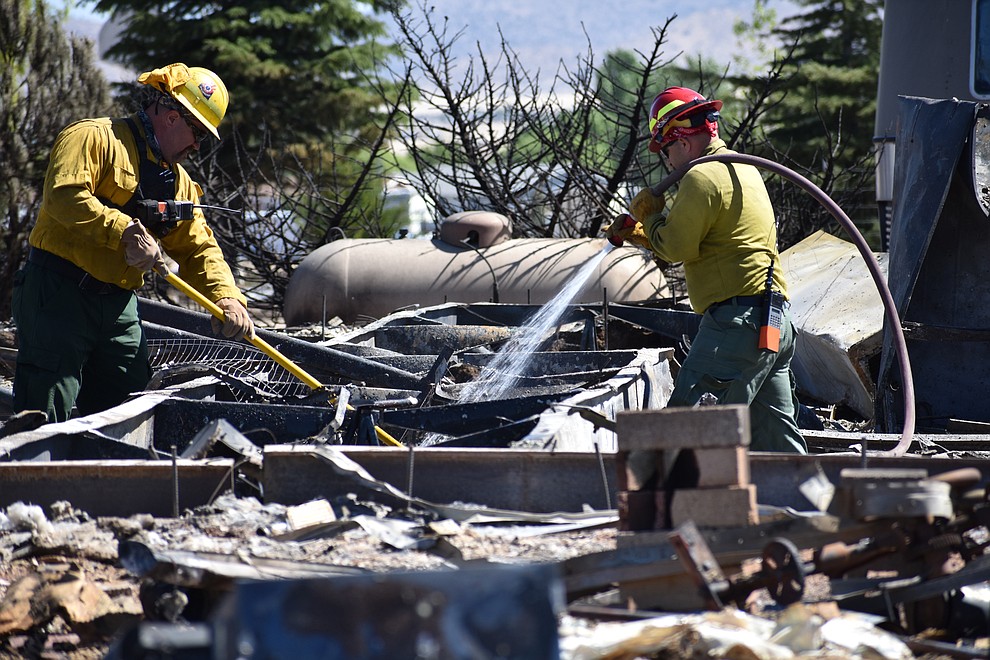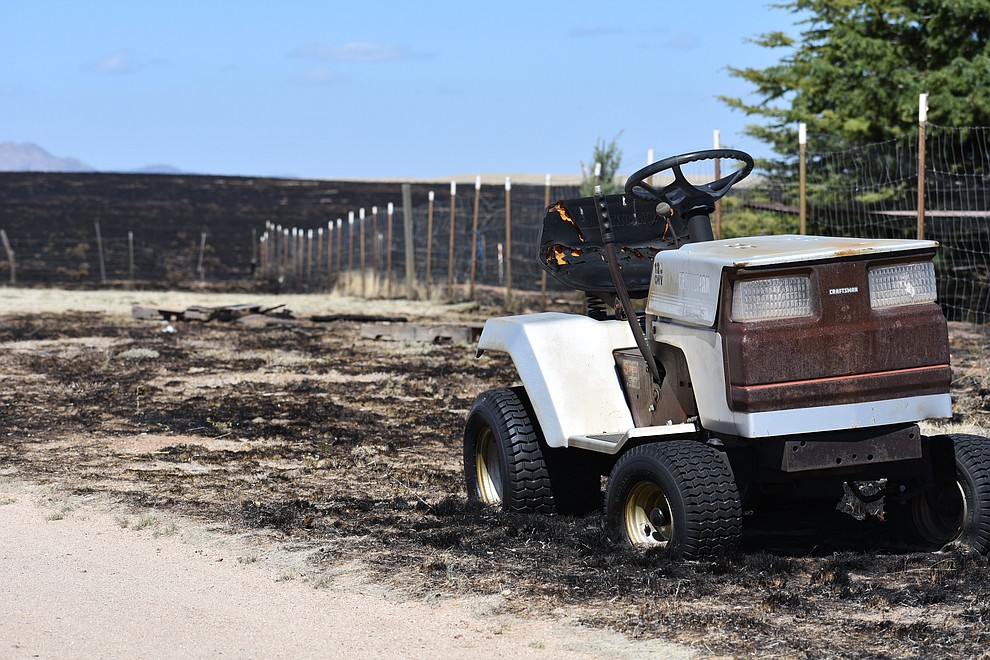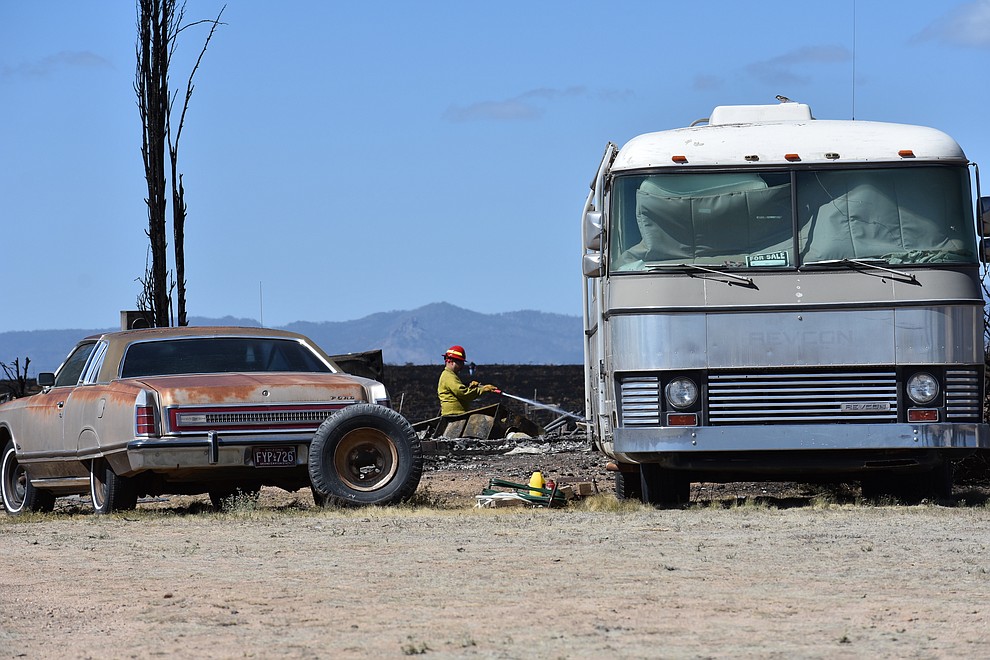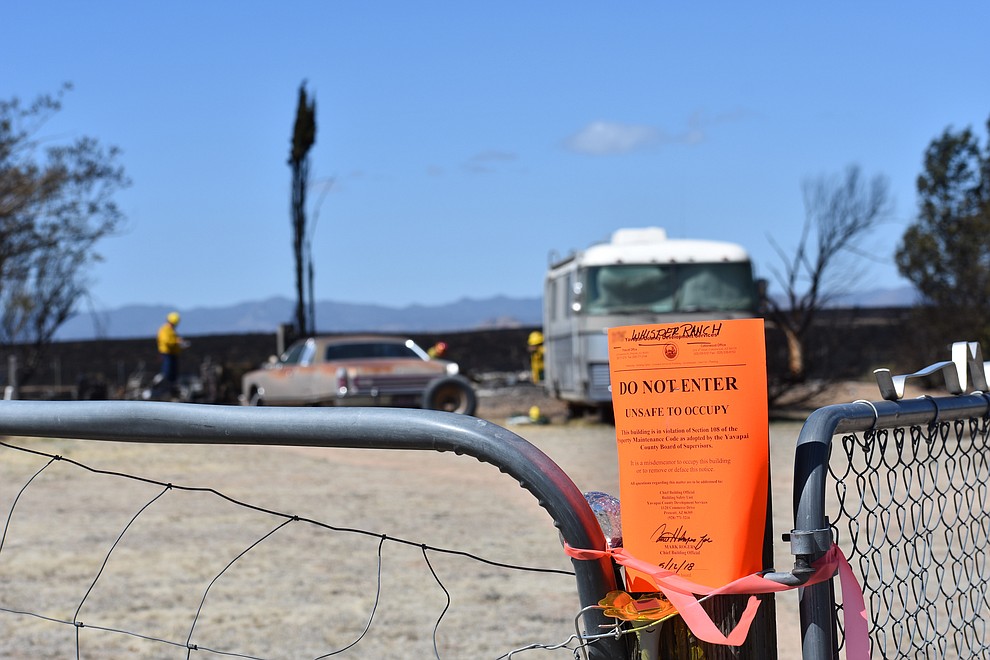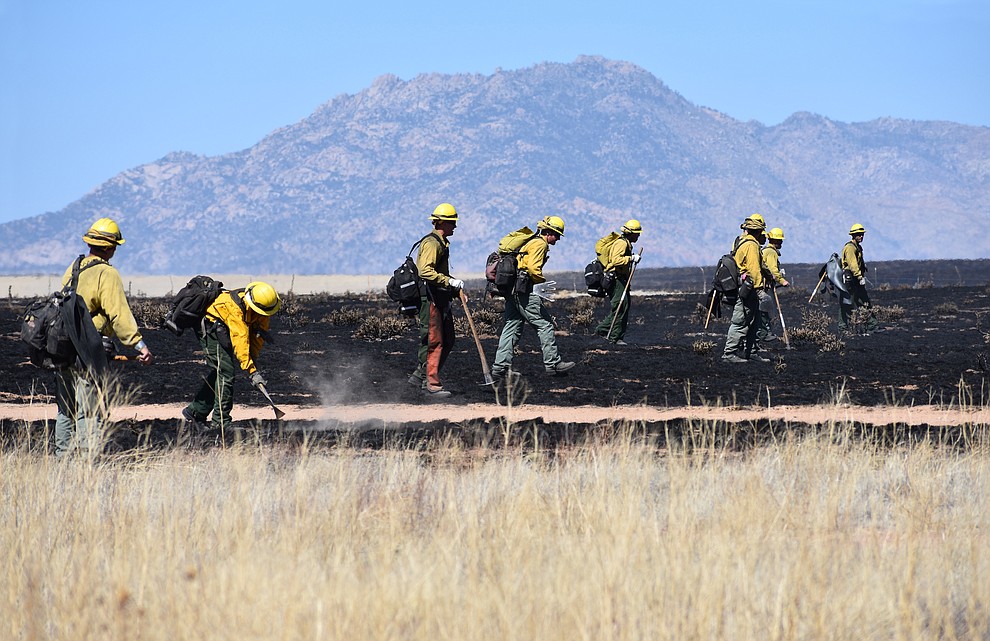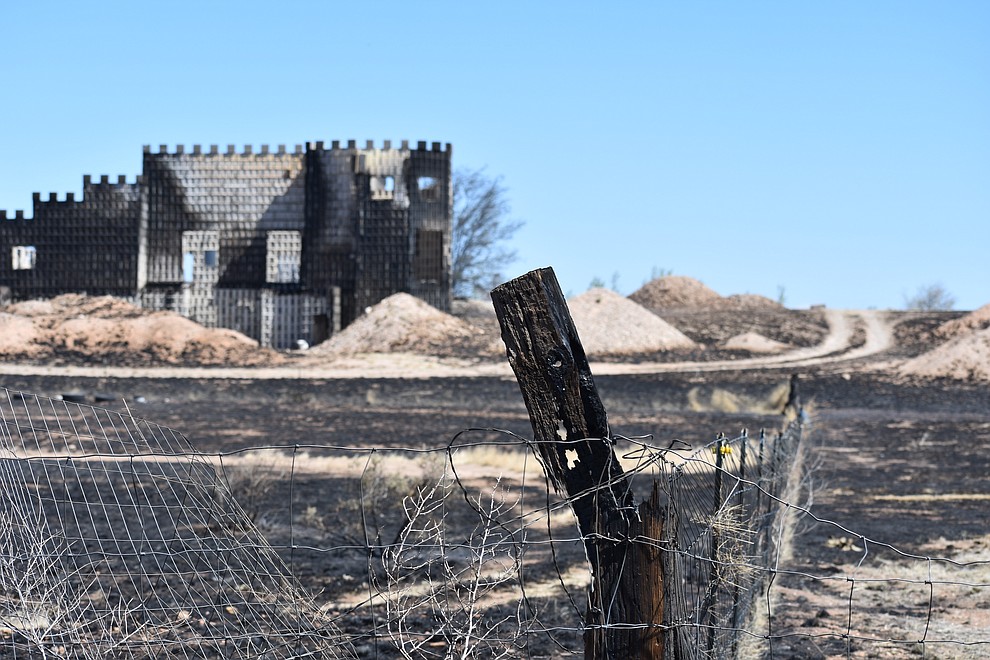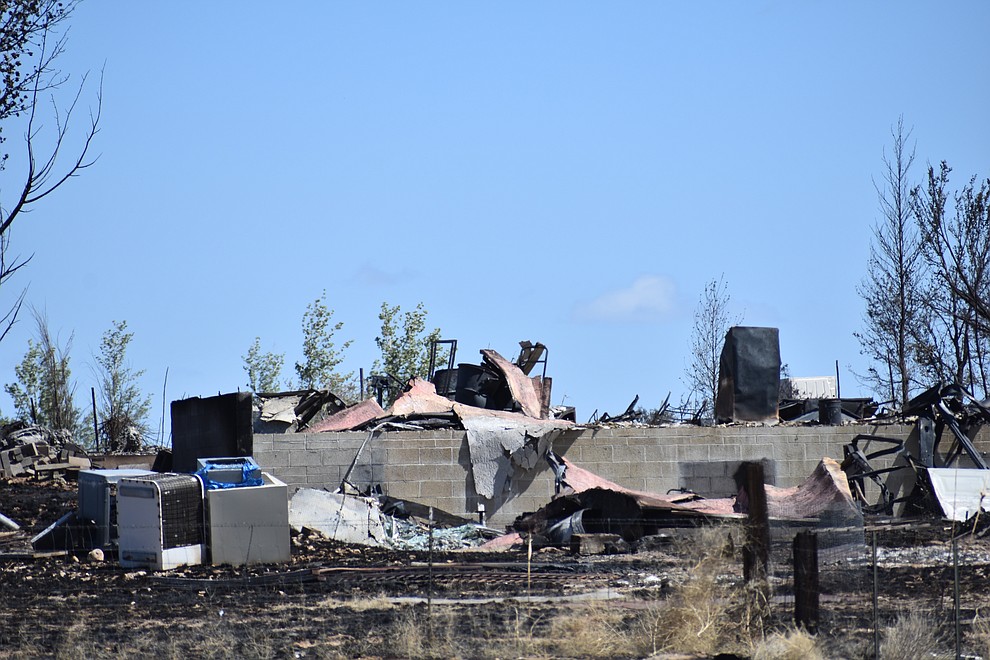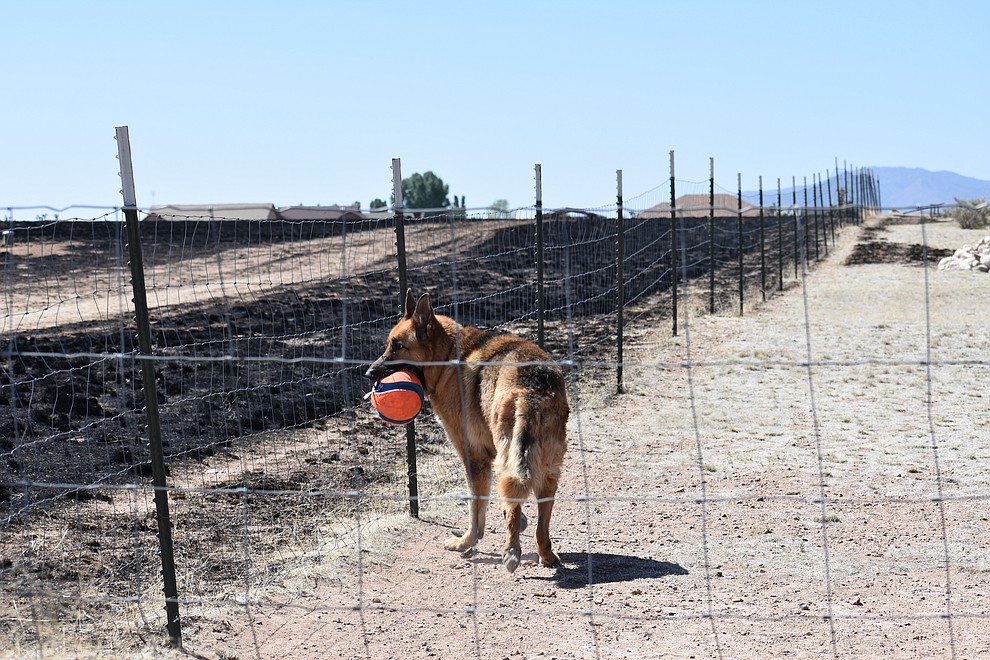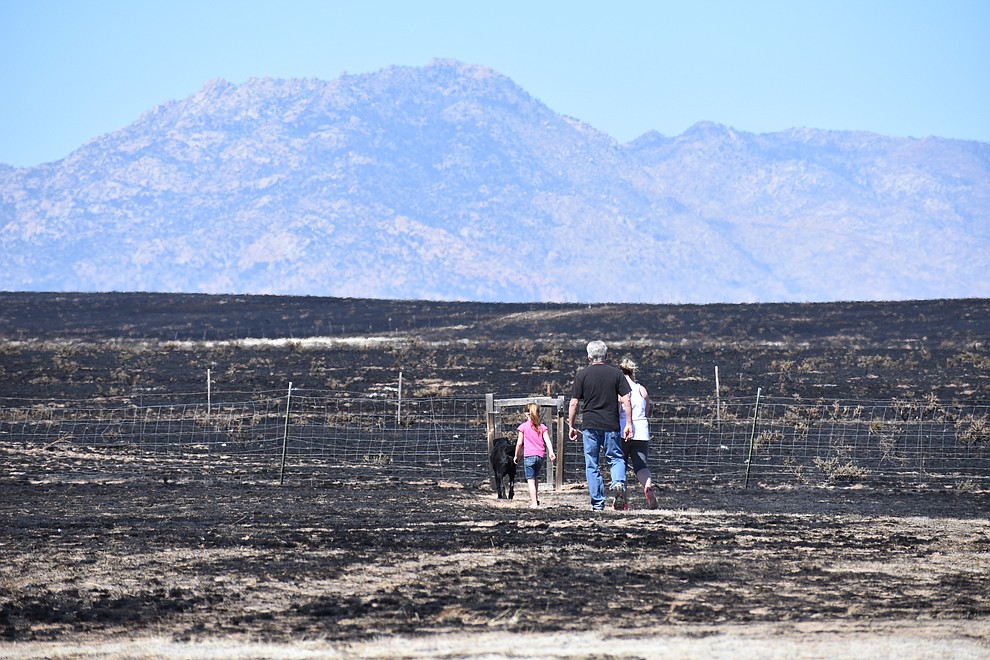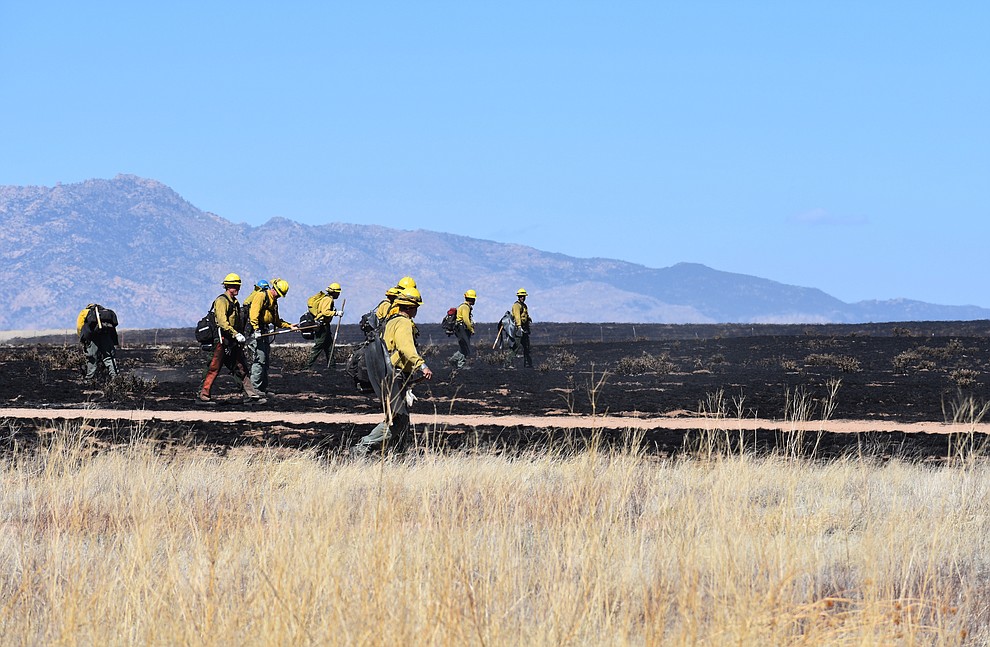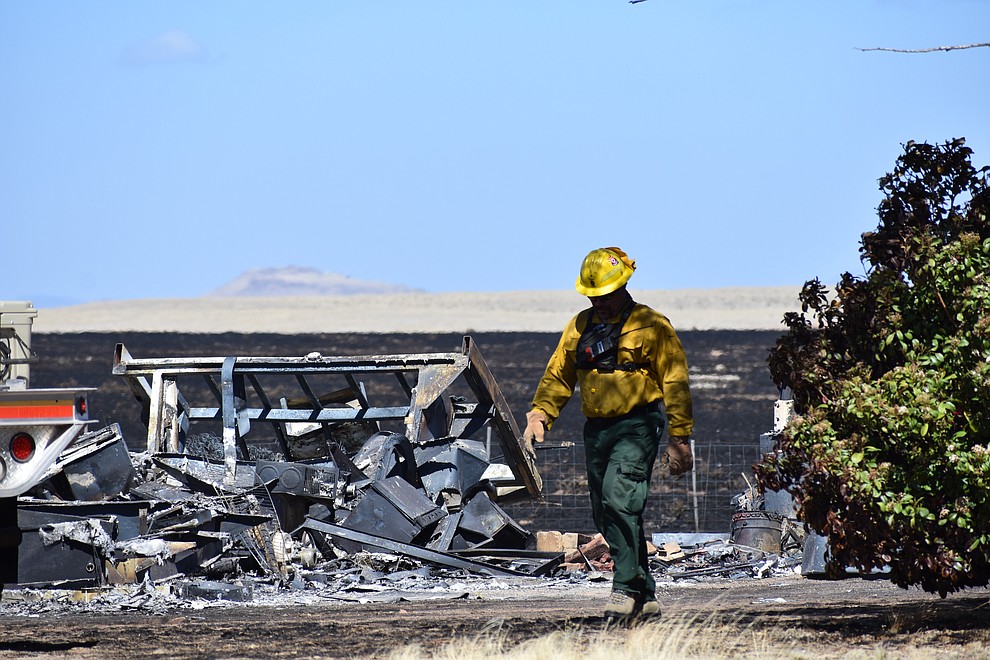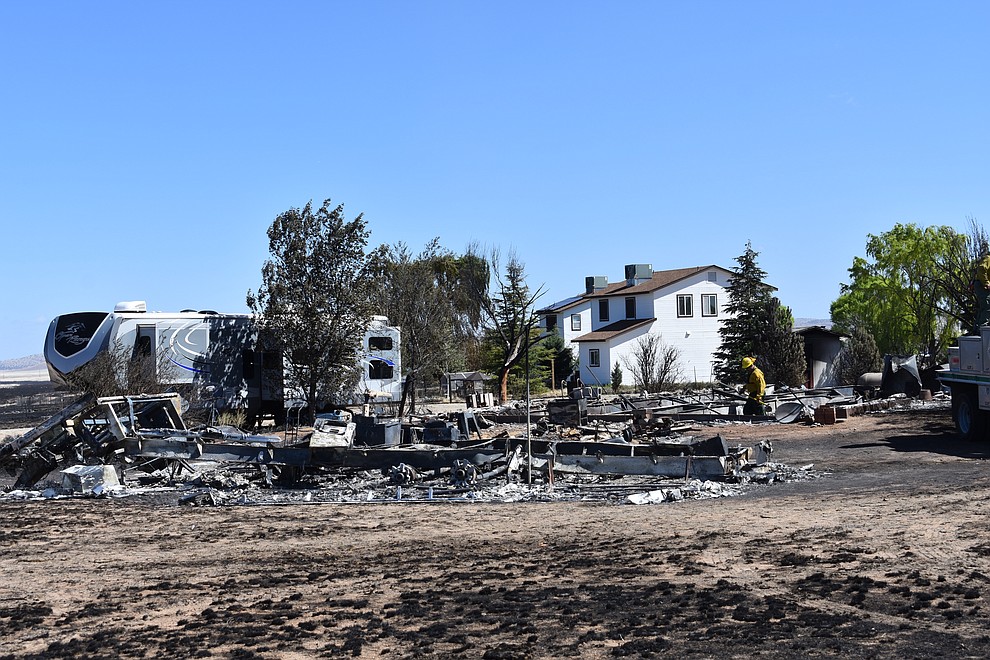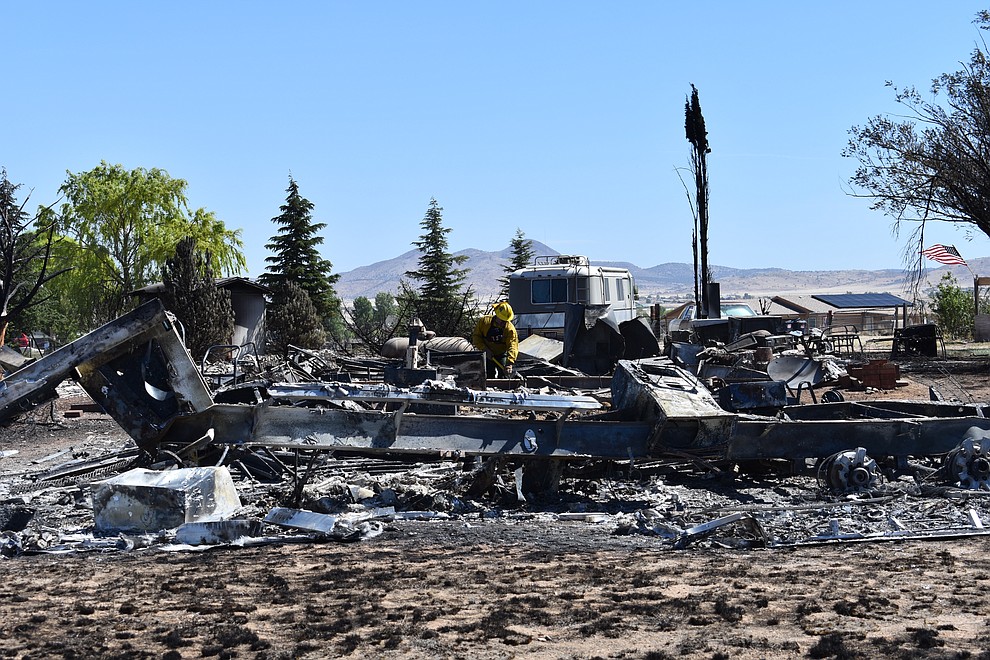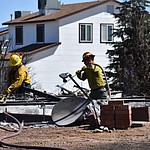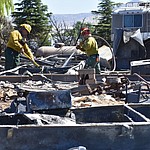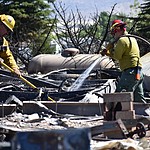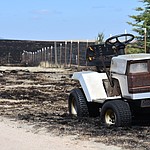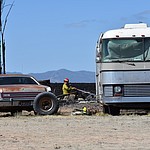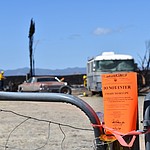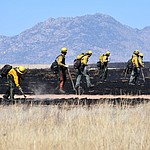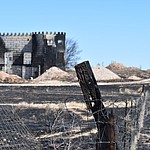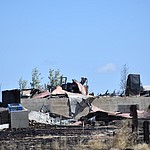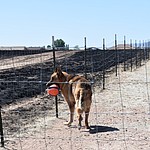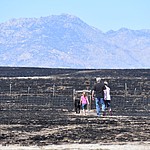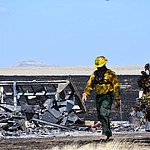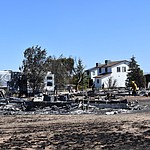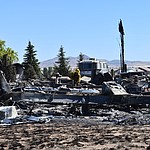 While more than 140 firefighters continue to make progress on containing the Viewpoint Fire that forced the evacuation of two communities in Prescott Valley, some residents returned Saturday morning only to find heartbreak.
Friday's wildland fire destroyed two homes in the Poquito Valley area, while 12 other structures were lost along with four RV travel trailers and six vehicles, according to the Arizona Department of Forestry and Fire Management.
Fire Marshall Rick Chase of the Central Arizona Fire & Medical Authority (CAFMA) said the Viewpoint Fire was 80 percent contained as of Saturday afternoon. More than 5,700 acres were charred.
Fire investigators confirmed the blaze was human caused, and is still under investigation. Chase said right now, their best guess is the fire may have ignited by sparks created from safety chains via a trailer hitch. But that conclusion was not confirmed, he said.
The Type 3 incident team of firefighters on the ground are expected to stay engaged for a few days to monitor the fire's perimeter and insure its stability under windy conditions. The crew will also patrol for hot spots and continue with mop-up efforts.
LOCALS REACT
Many residents showed their gratitude for the efforts of first responders via email to The Daily Courier and posts on social media.
Viewpoint resident Debbie Wiser posted a message on Facebook stating:
"We were greeted this morning by this glorious sight of hotshots walking the burn line, checking for hot spots. Oh how grateful we are for those who willingly put themselves in harm's way for all. Today, our hearts are full and our eyes are wet."
Barbara and Ward Stanke, who were evacuated after smoke quickly filled their Viewpoint neighborhood, returned Saturday morning after a hotel stay and submitted an email message to the Courier:
"We want to thank all of those who helped to save our house and all the other houses in Viewpoint North from the fire. Thanks seems like such an inadequate word for such a major act. We are grateful for the work and effort of all the people who assisted with the evacuation and the actual battle against the fire."
Photo Gallery
Viewpoint Fire 051118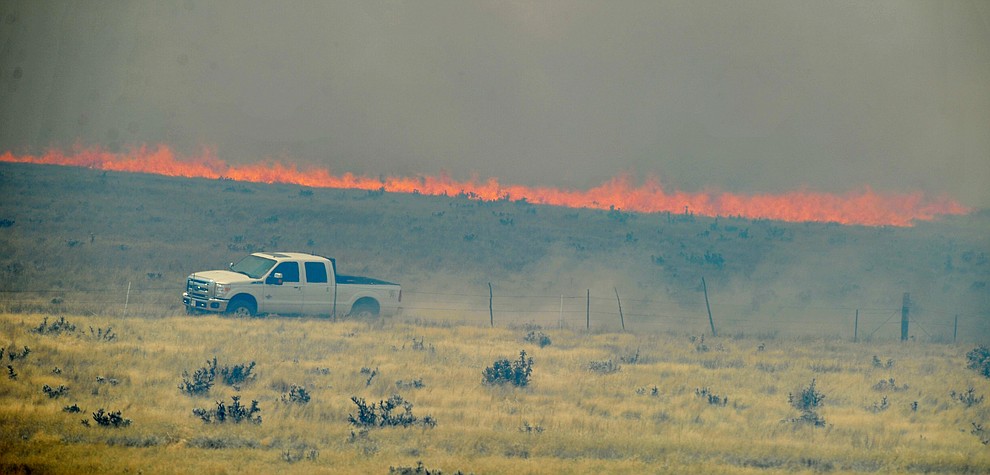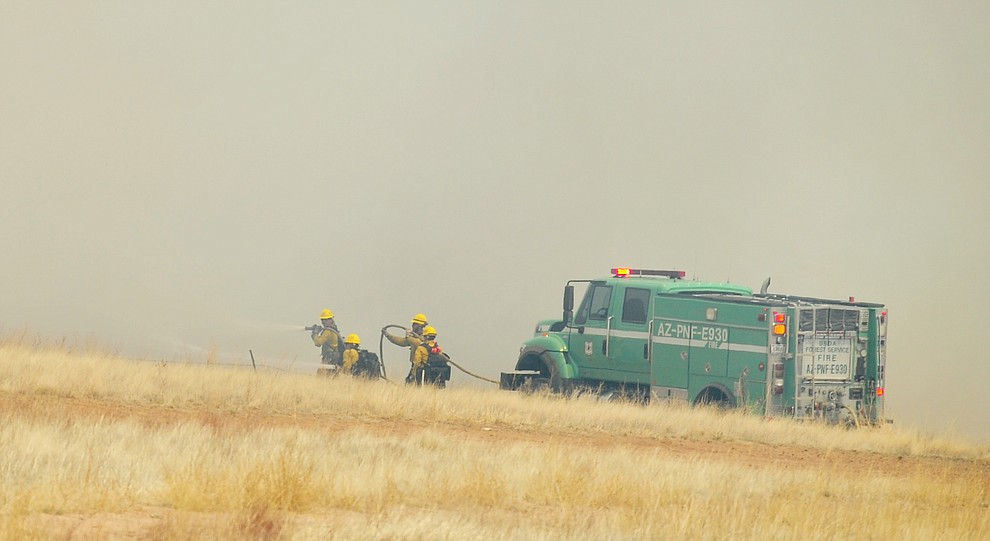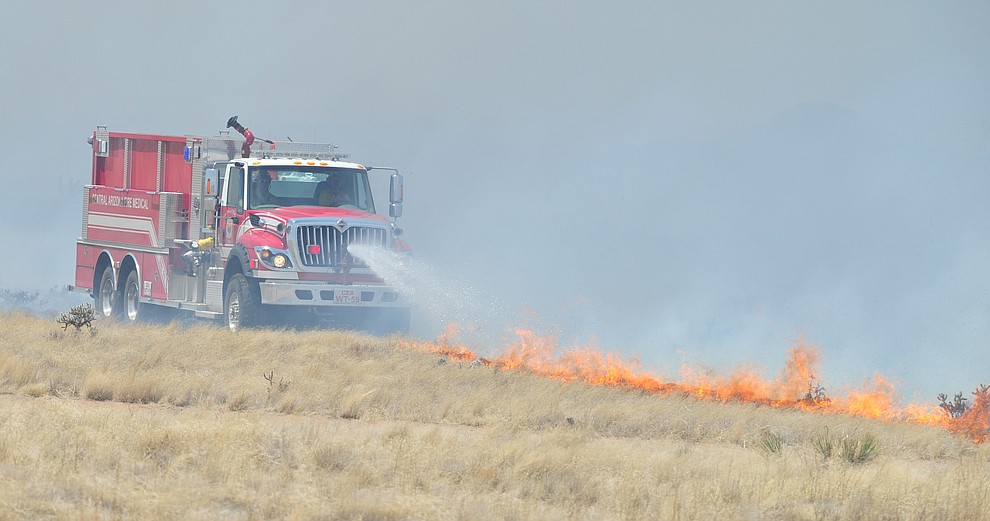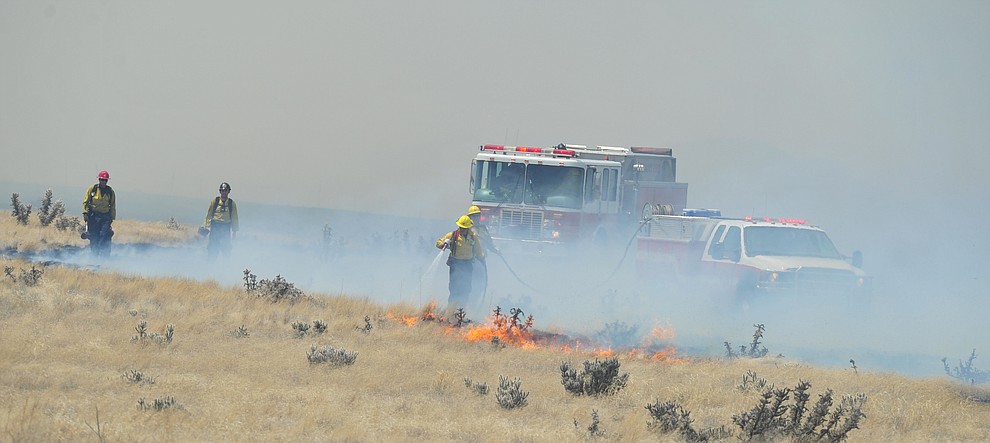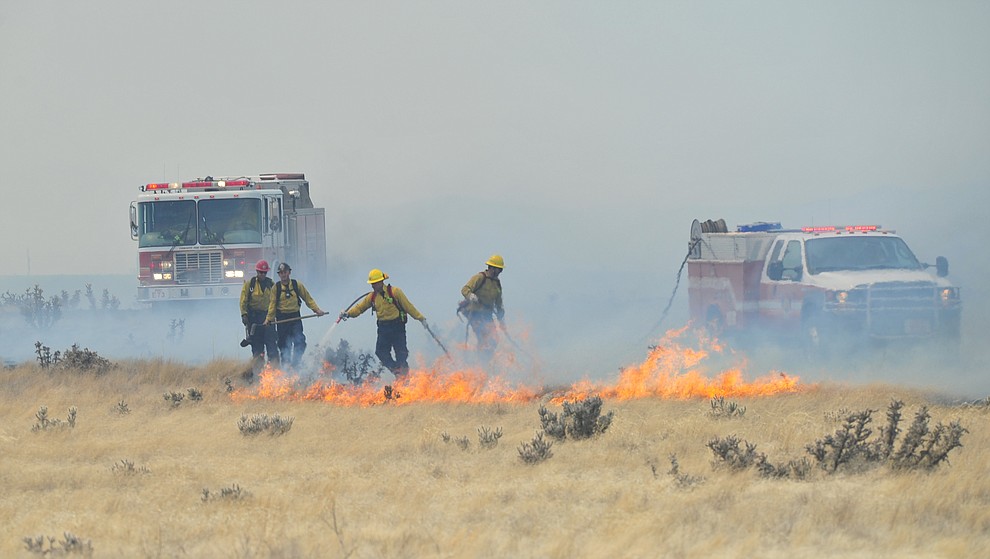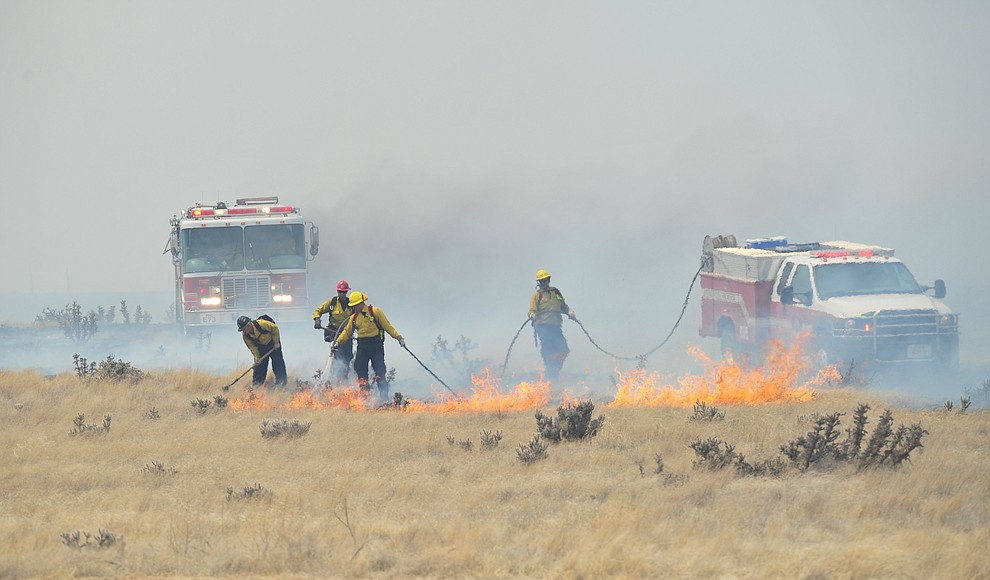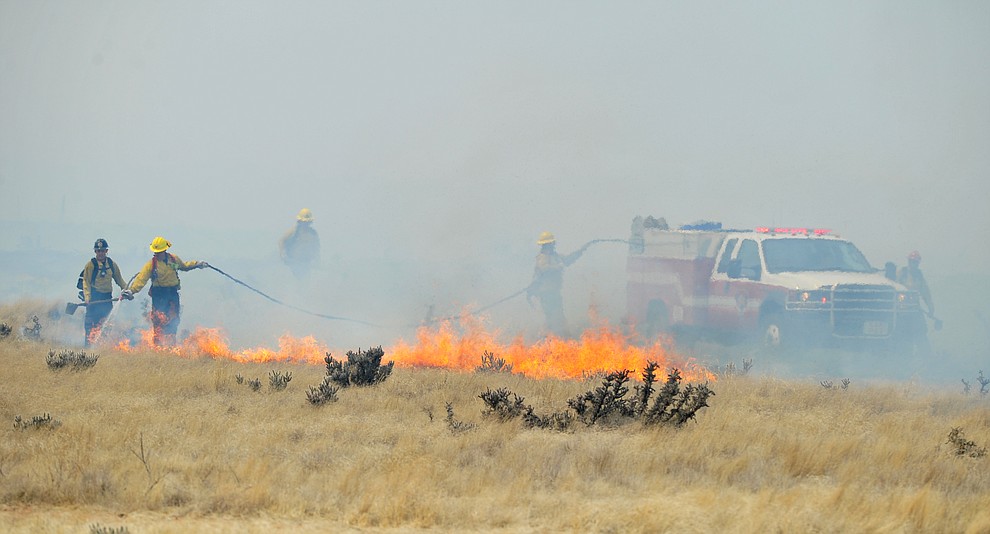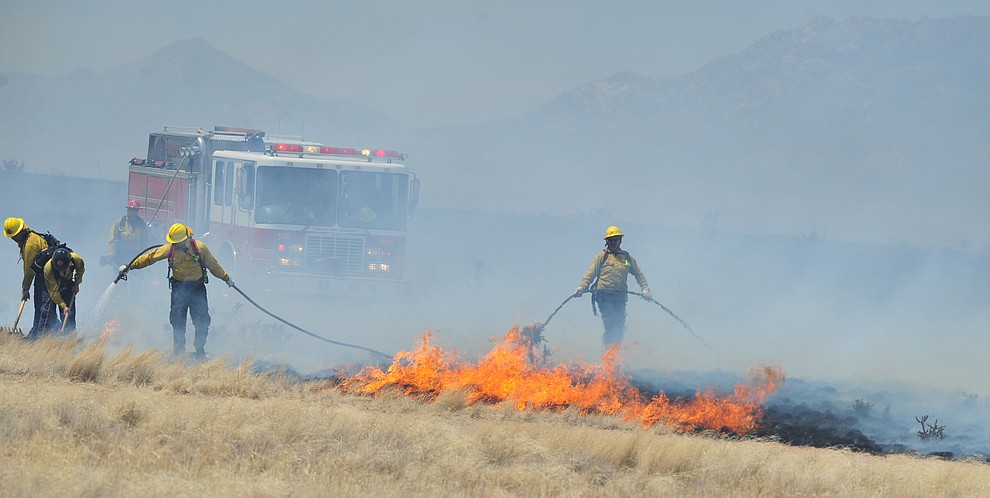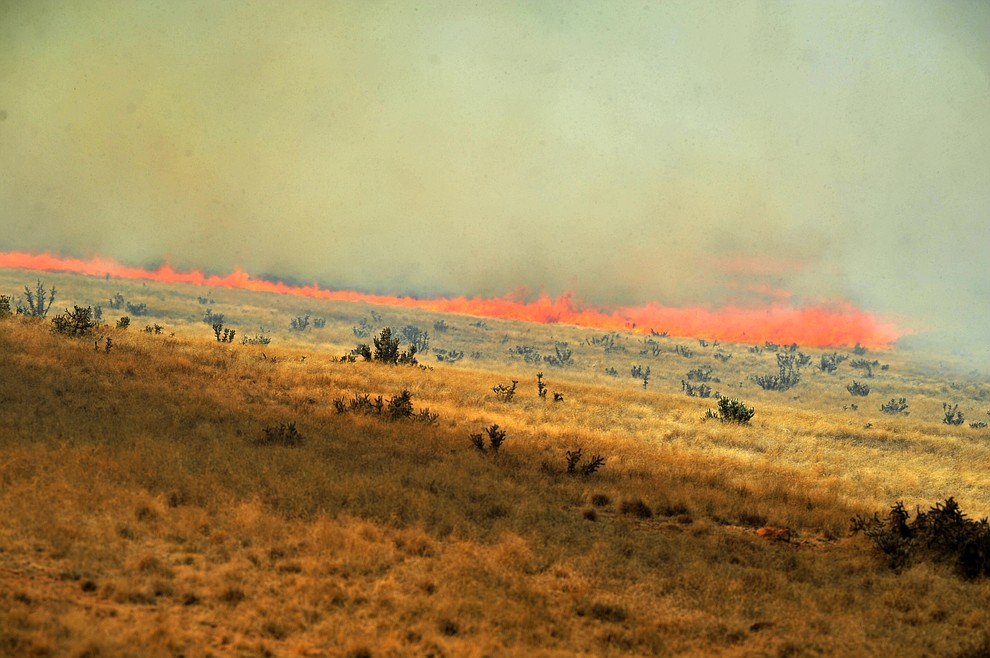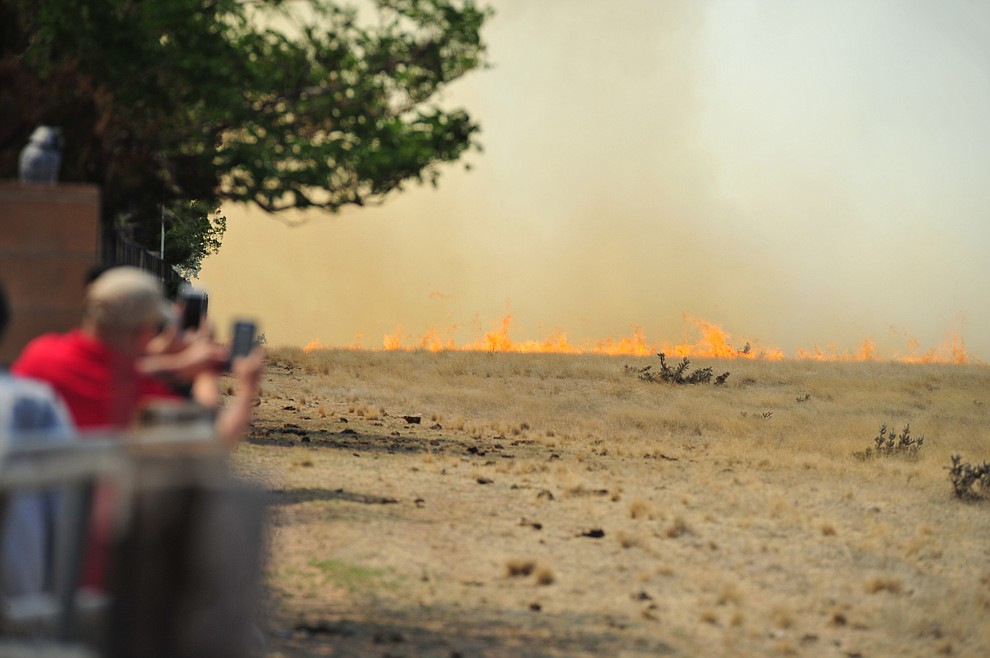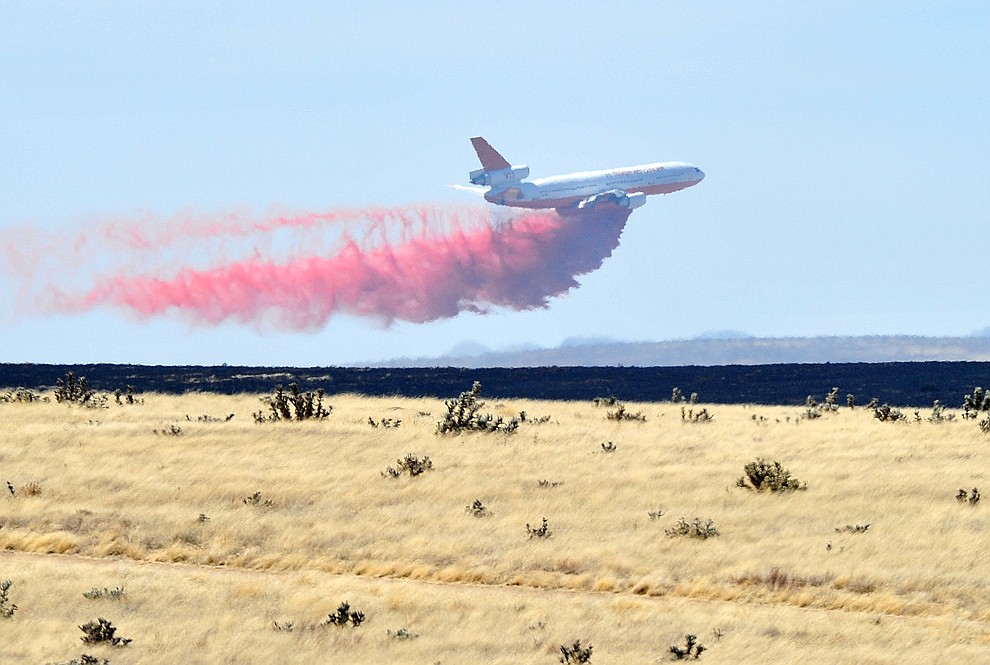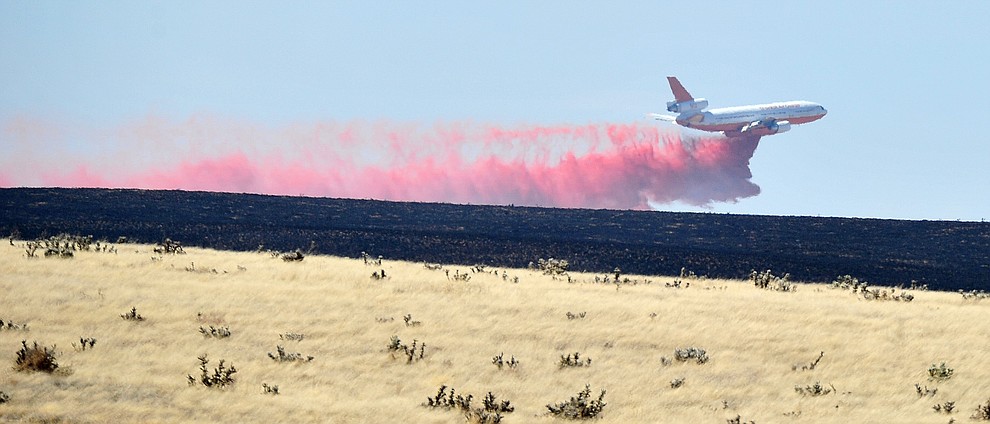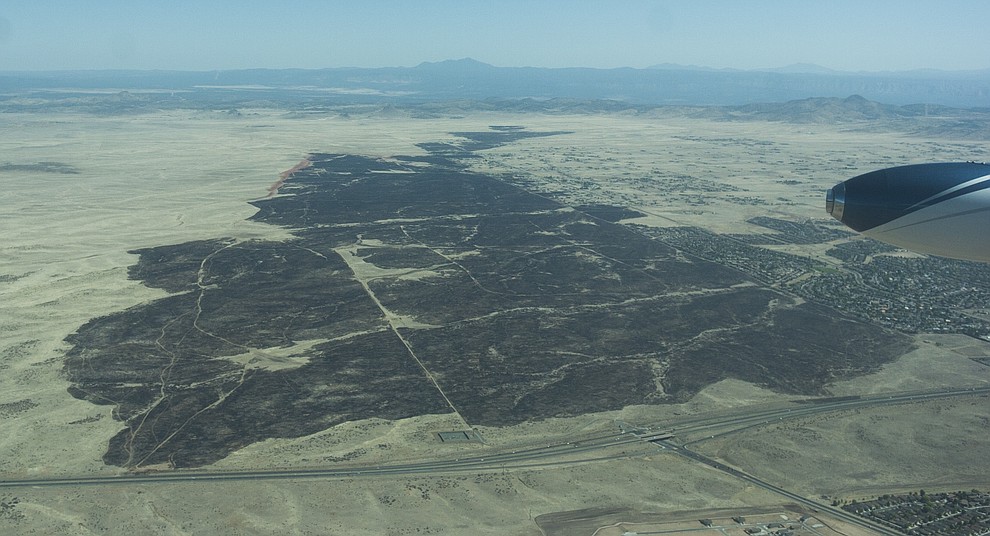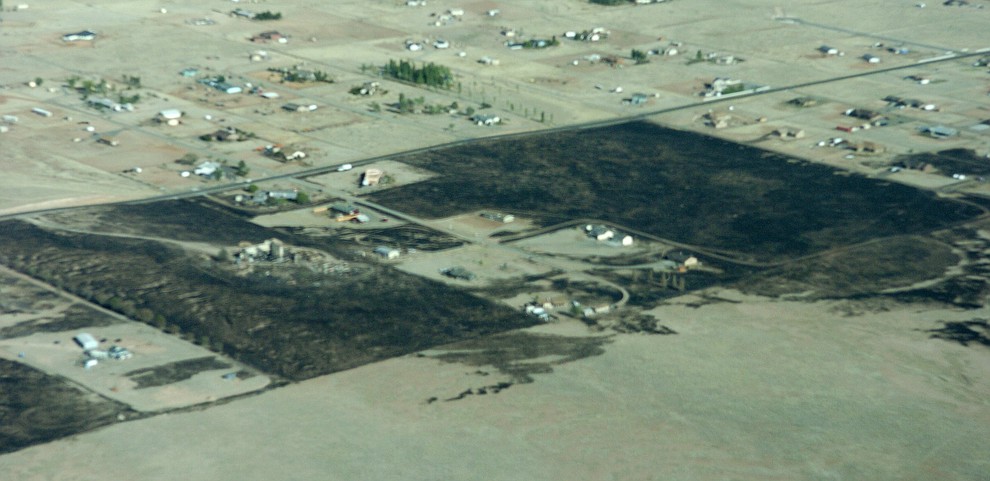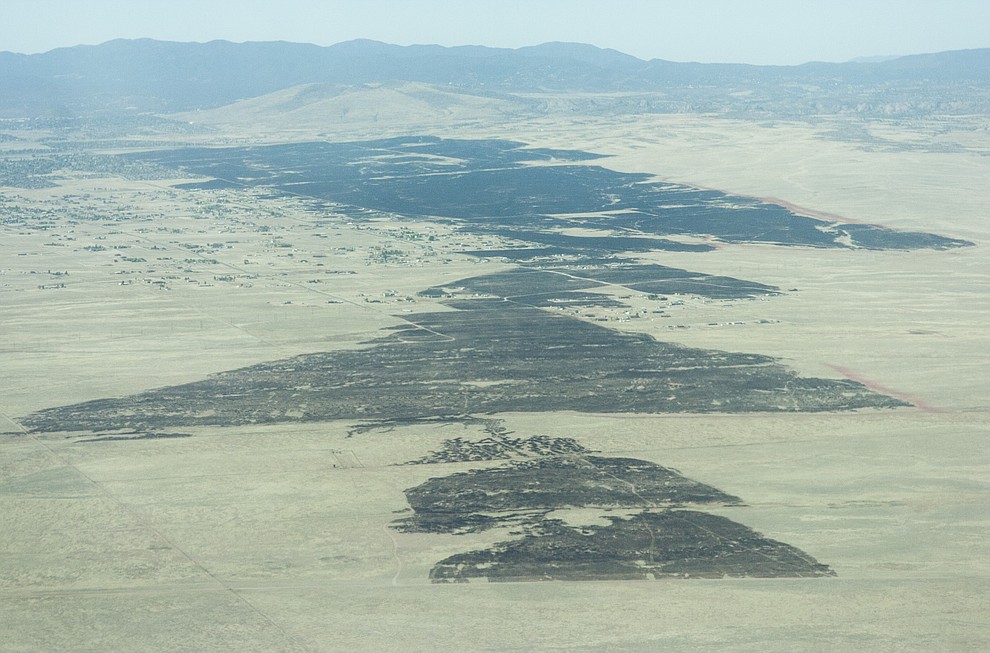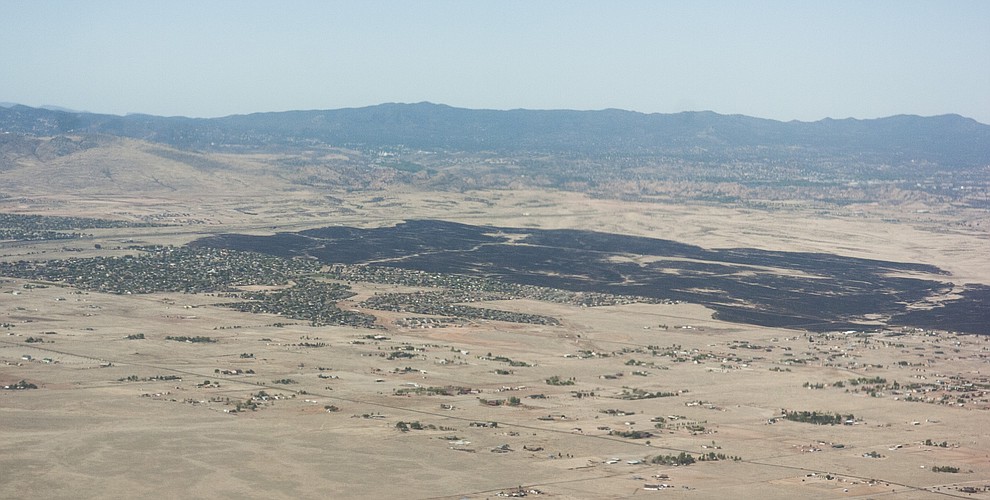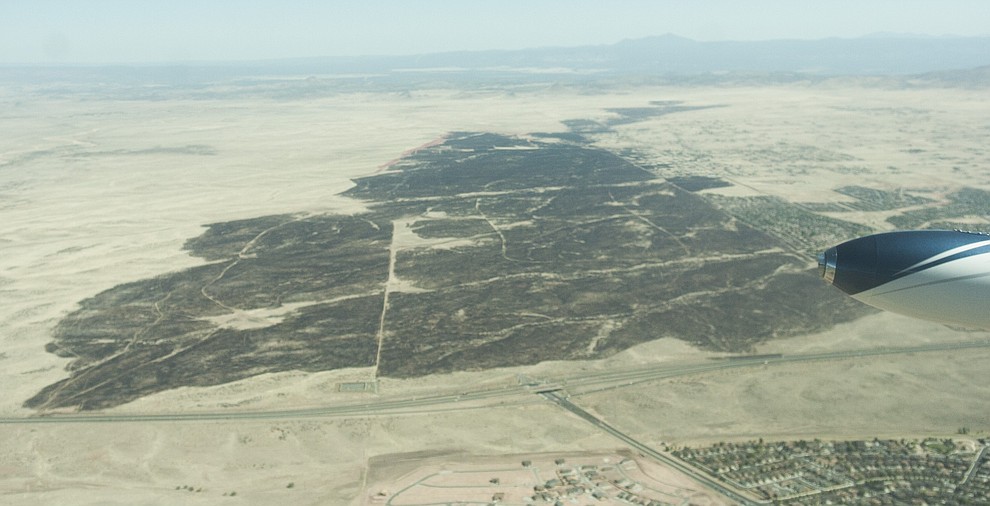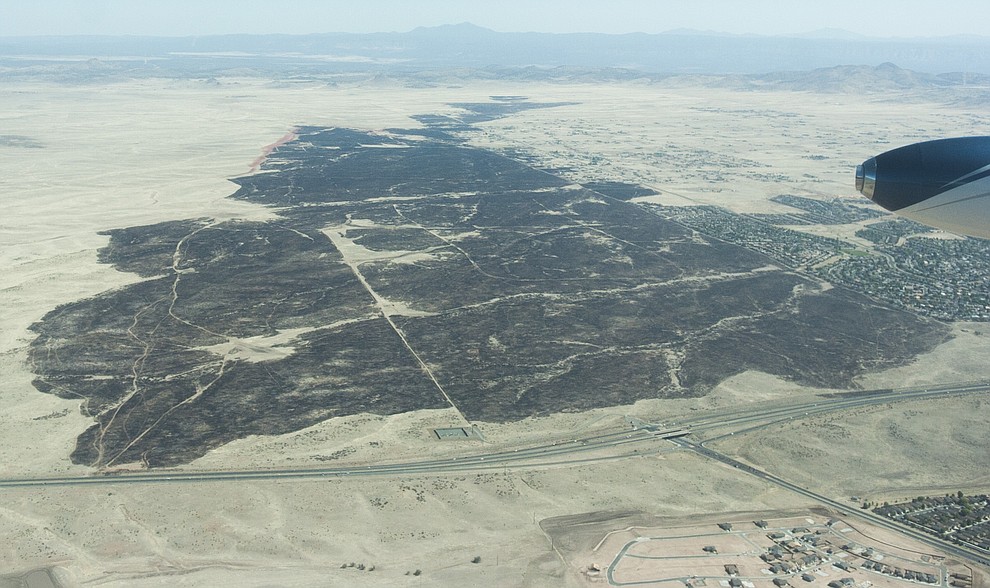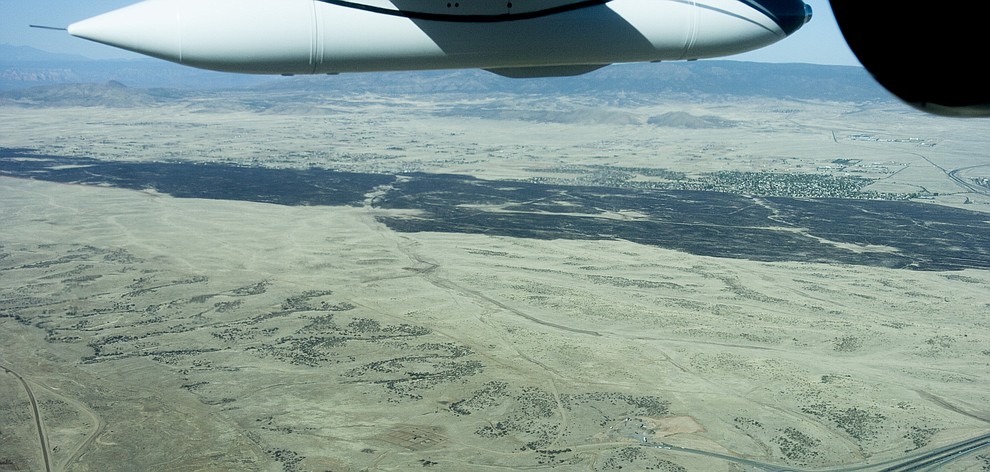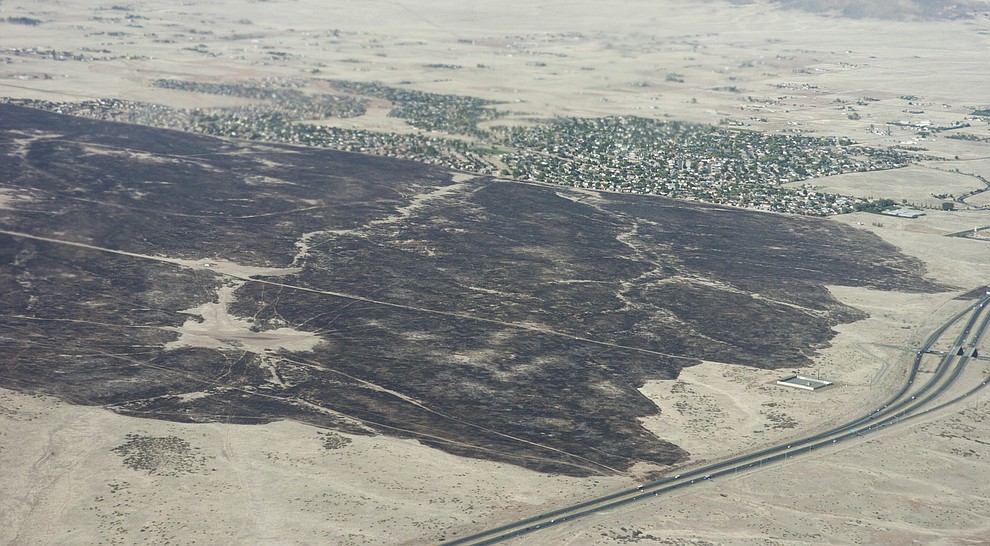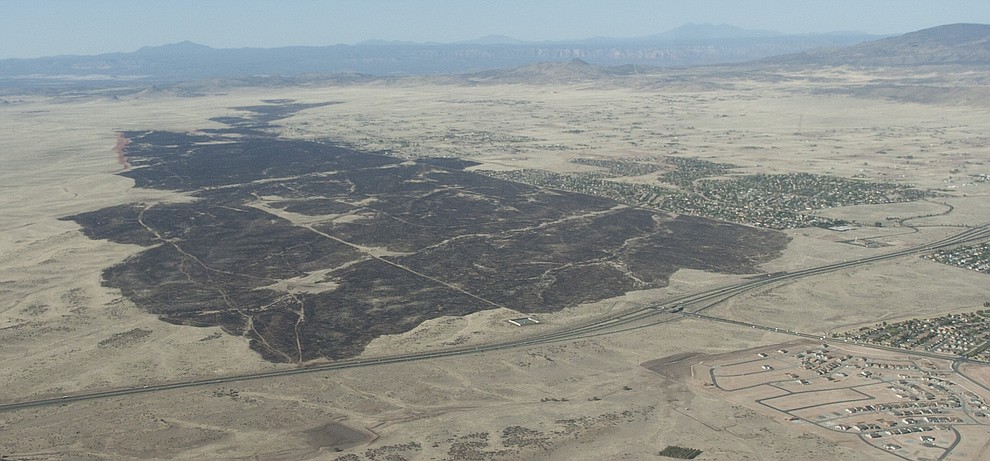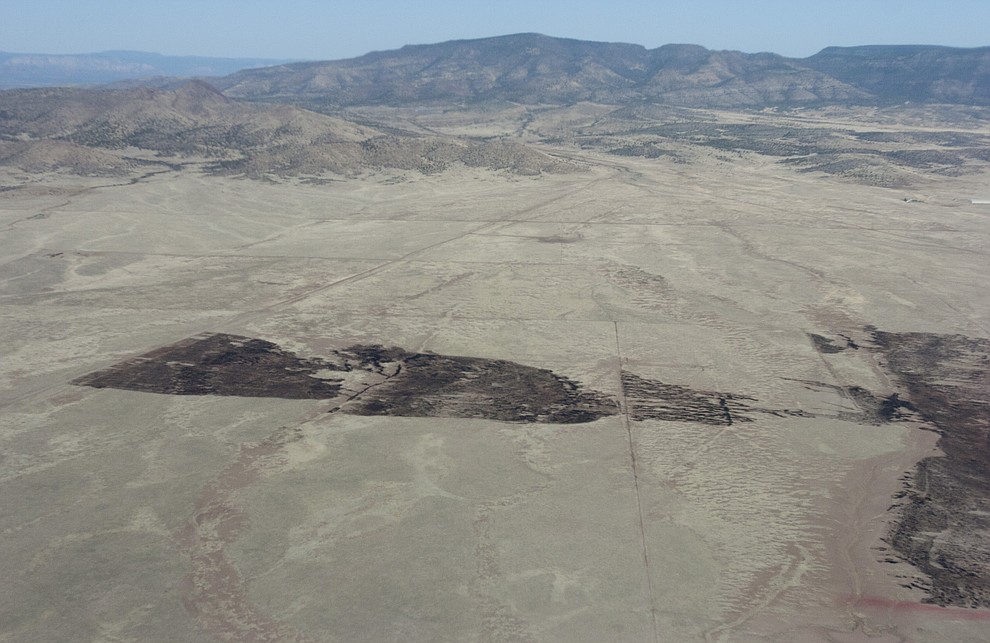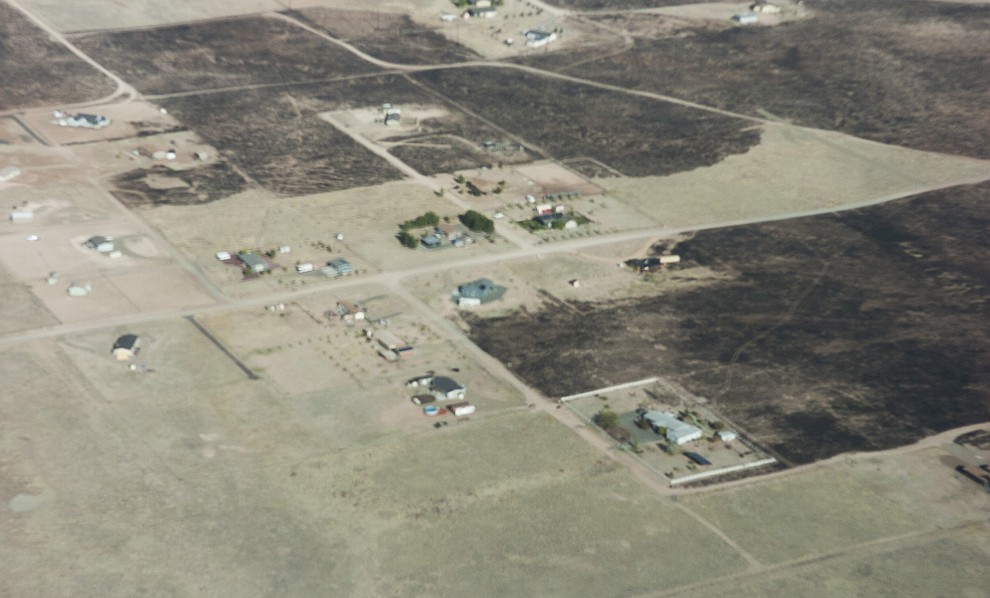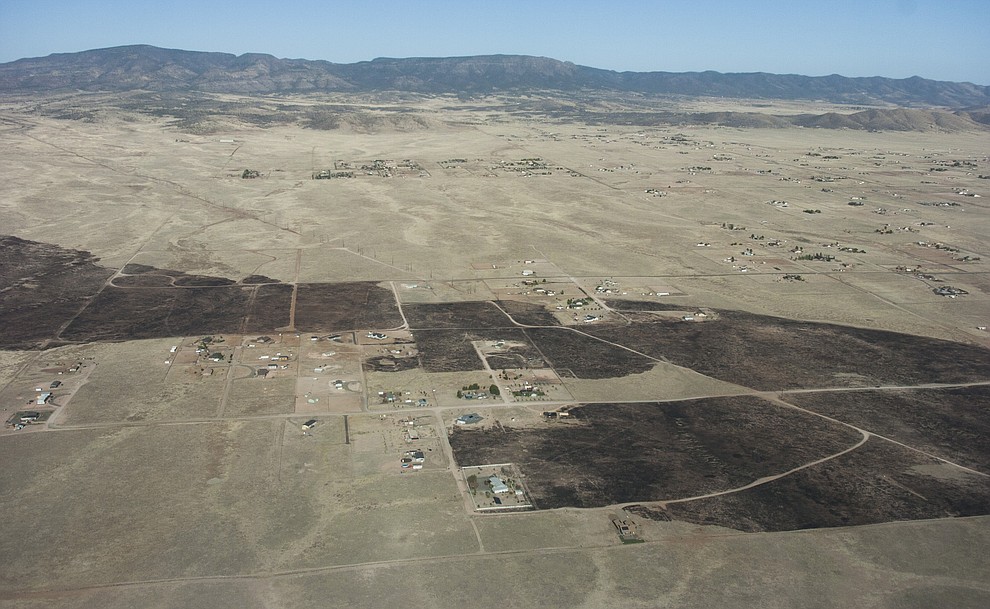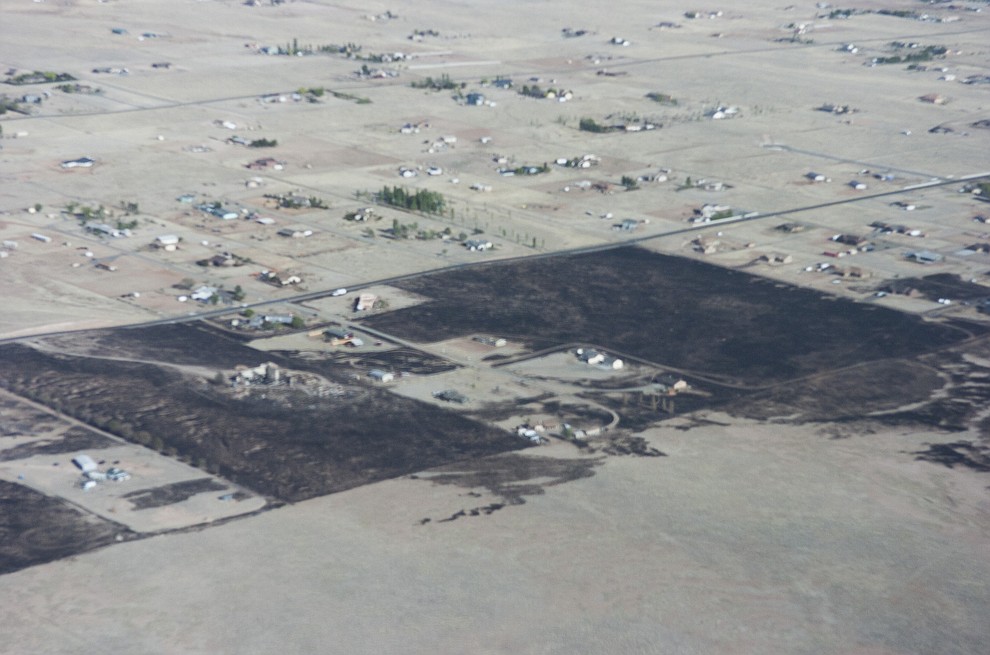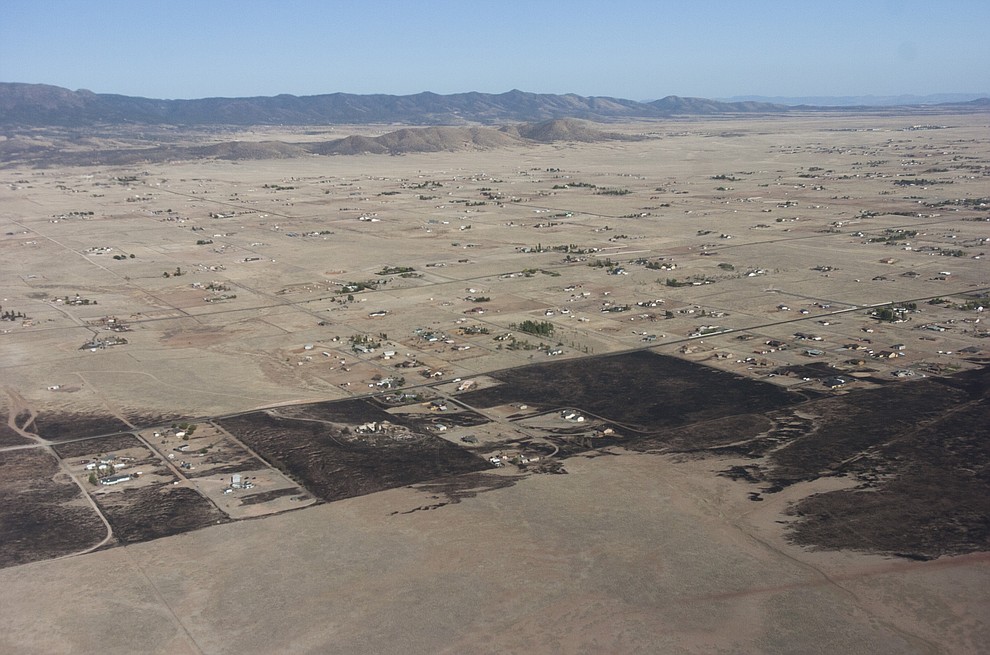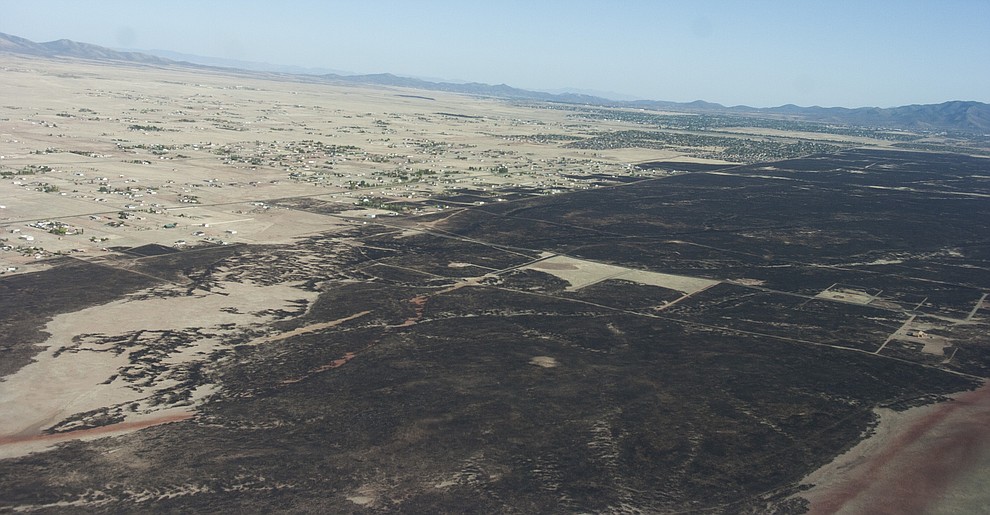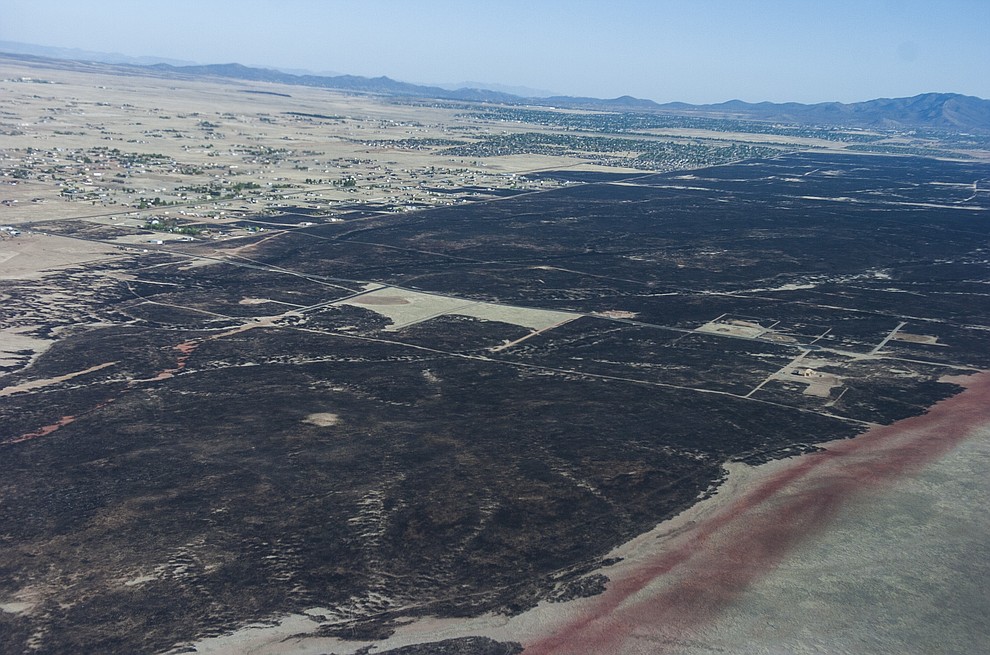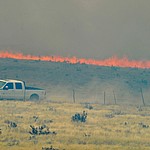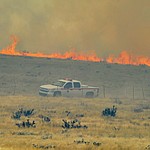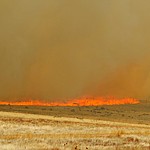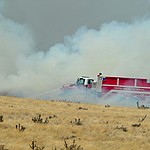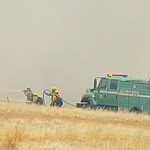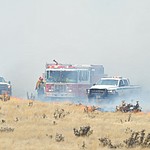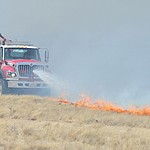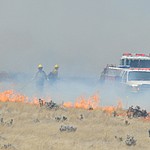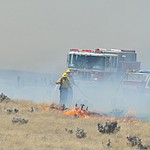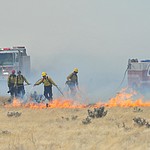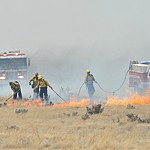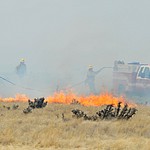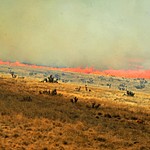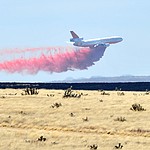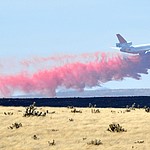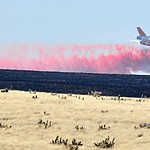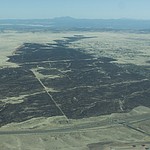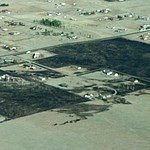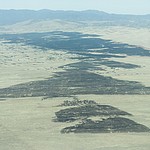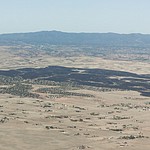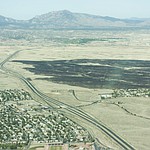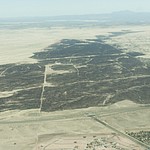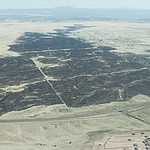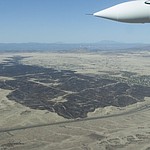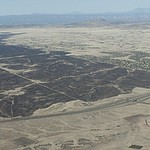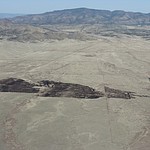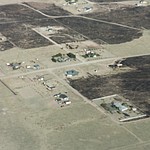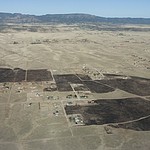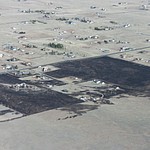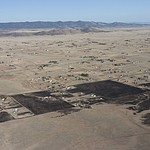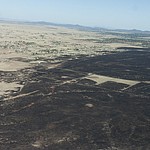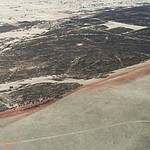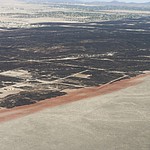 FIRE RECAP
Starting shortly before noon Friday, CodeRED evacuation messages were sent out to residents in Viewpoint West, Poquito Valley and Antelope Meadows neighborhoods on the other side of State Route 89A in north Prescott Valley as the fire, driven by strong winds, ripped through the area.
Local police, sheriff and fire departments assisted in the evacuation efforts, with some going door-to-door. By 2 p.m., officials were beginning to move to prepare southeastern parts of Chino Valley for evacuation as the fire grew. By this time, 89A and Perkinsville Road were closed.
More than 400 structures were threatened as evacuations took place for a fire that raged to nearly 2,500 acres by mid-afternoon. More than 200 fire personnel were used at one point to help contain the blaze. A DC-10 airplane was used to drop fire retardant on the western edge of the Viewpoint Fire that started along 89A, and a helicopter was seen by locals collecting water from nearby Watson Lake in Prescott to help aid in the fight.
Firefighters had forward progress stopped on the fire around 4:30 p.m. Friday, roughly five hours after the initial report was called into the Arizona Interagency Dispatch Center.
Brian M. Bergner Jr. is sports editor for The Daily Courier. Follow him on Twitter and Instagram at @SportsWriter52, or on Facebook at @SportsAboveTheFold. Email bbergner@prescottaz.com or call 928-445-3333, ext. 1106.
Related Stories
More like this story
SUBMIT FEEDBACK
Click Below to: