Maria Valdes joins Phoenix Symphony

Originally Published: May 11, 2018 6:01 a.m.
Soprano Maria Valdes and baritone Rod Gilfrey are joining the Phoenix Symphony at the orchestra's final concert of the season Sunday, May 13.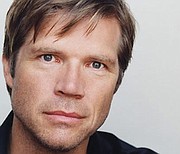 Also set for the concert are performances of Johannes Brahms' "A German Requiem" and Franz Schubert's "Unfinished Symphony," according to a news release from Sue Bray, member of the Yavapai Symphony Association Board of Directors.
Brahms wrote the piece, titled "Ein Duetsches Requiem" in German, in the mid to late 1860s and is his longest composition. A large-scale work for chorus and orchestra with soprano and baritone soloists, it has seven movements. It is believed Brahms' mother's death in 1865 may have been the main inspiration for the piece and unlike most other requiems, it's performed in German instead of Latin.
Schubert started "Symphony No. 8 in 1822 and never completed it. There are two movements to the composition which is regarded as the first "Romantic" symphony.
Tickets range from $29 to $42 and are available at the Yavapai Symphony Association office, 228 N. Alarcon St., from 9 a.m. to 2 p.m. Friday, May 11 and by calling 928-776-4255. The concert begins at 3 p.m. with a pre-concert lecture at 2 p.m. and full-time college students can purchase any available ticket for $10.
It's been a great season for the Yavapai Symphony Association, Association President David Dunn said in the release.
"We've sponsored seven Phoenix Symphony concerts this year, and this final one should be really exciting and inspirational," Dunn said. "We're looking forward to announcing next year's concert season, which will be our 52nd year of bringing the Phoenix Symphony to Prescott."
For more information about the Yavapai Symphony Association, visit www.yavapaisymphony.org.
By Jason Wheeler, follow him on Twitter @PrescottWheels, reach him at 928-445-3333 ext. 2037.
More like this story
SUBMIT FEEDBACK
Click Below to: