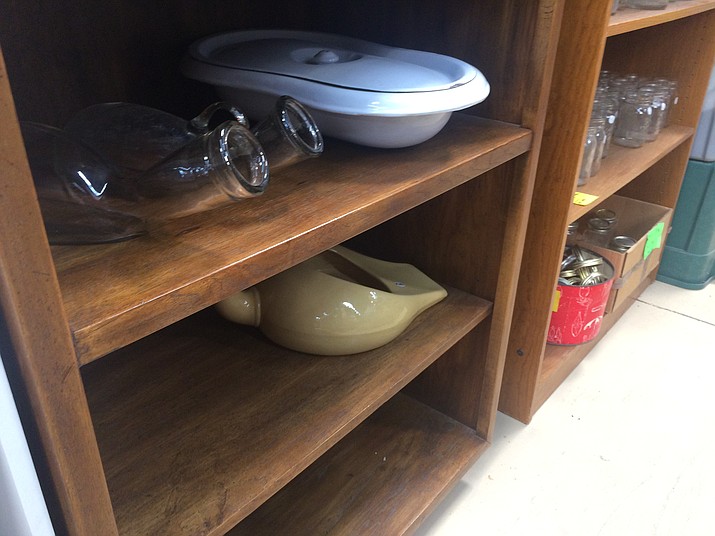 Originally Published: May 9, 2018 6:04 a.m.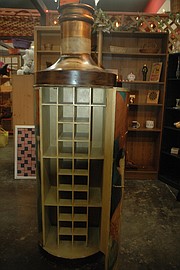 A kitchen table that turns into a bumper pool table, animal bones, a camel saddle, bedpans, 1800s British pennies, and a brand new Sony AX camera are just a few of the interesting items donated to local thrift shops through the years.
Stores such as Stepping Stones Thrift, 6689 E. First St. in Prescott Valley and Hope's Attic Thrift Store 8881 E. Valley Road are no strangers to receiving the strange and unusual according to both Dan Griffin, who handles donations at Stepping Stone Thrift and Wayne Doerksen, store manager for Hope's Attic.
STEPPING STONES
In 2017, the 90 day period alone between Tuesday, Aug. 1 and Tuesday, Oct. 31, Stepping Stones saw more than 7,000 items, Griffin said. On average, they get 80 items each day and not all of them are ordinary, he said.
"We've had people donate Cadillac cars, we've had people donate a boat, a pop-up tent trailer that we auctioned off once … we've had taxidermy come in," Griffin said. "There isn't anything that has not come through this door that I've never seen before."
A lot of the unique items that wind up in Stepping Stones are things you don't normally see every day, he said. In fact, they're off-the-wall items you can't find anywhere else and he doesn't' even know where they came from originally, Griffin said. These interesting items generally sell pretty fast as well, he said.
Stepping Stones Manager Cassie Dittner also mentioned a few interesting items, including old photo albums and wartime rations. There was also a doll that looks as if it was made by Sid, the antagonist from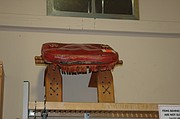 "Toy Story," Dittner said.
"It's a doll body, a stuff doll, and then it's got a Barbie leg, a cat head," she said, adding that while creepy, "I thought it was great."
Stepping Stones' clothing outlet, 6717 E Second St, gets its fair share of unusual items as does its store located in Prescott at 408 W. Goodwin St., Griffin said. Though it's only a 15 mile difference, the change in demographics mean more unique items, he said.
No matter what's donated though, Stepping Stones CEO Robin Burke said the community is quite generous with their donations.
"This community is unbelievable, the amount of great stuff we get."
HOPE'S ATTIC
Stepping Stones isn't alone when it comes to interesting donations. Hope's Attic Thrift Store Manager Wayne Doerksen echoed Griffin noting that they've had some great donations over the years. You name it, it's definitely come in, Doerksen said.
Doerksen pointed out a Korean army cot among the inventory and said there are actually two of them, though one was being used in a play. They've also had a $7,000 tanning bed, boxes full of Olympic visors with solar radios, animal bones and bedpans, he said.
Again, it's always the weird items that sell fast, Doerksen said.
"That's usually what is funny," he said. "You think 'Oh this will never sell.' Boom, people are fighting over it."
They even had a canister labeled "my ex-husband's ashes, Doerksen said. While he didn't think it really was a person's ashes, there were definitely some comments that arose from it, he said.