Need2Know: BoSa Donuts coming to Prescott; Artful Eye receives award; Blue Quail VIP Pet Services opens
Originally Published: March 18, 2018 6 a.m.
BoSa Donuts is coming to Prescott
Phoenix-area favorite BoSa Donuts will be setting up shop in Prescott, but where and when is still a mystery.
In February, the company posted on its Facebook page: "BoSa coming soon in downtown Prescott!" and BoSa's Jackson Chao confirmed the move in an email last week, saying, "We will be there soon."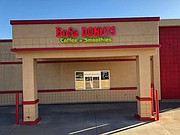 The company is holding its cards close to the vest, but the BoSa Donuts Facebook page has had hundreds of comments from people welcoming the company and offering suggestions for locations.
Prescott Community Outreach Manager John Heiney said Thursday that the company has yet to file any paperwork with the city.
Blue Quail VIP Pet Services opens
Blue Quail VIP Pet Services is now open at 1201 Iron Springs Road, Suite 10, Prescott. Mary Hermes provides a clean and safe space to keep your small dog, weighing 30 pounds or less, in day care, a news release states.
Blue Quail VIP Pet Services also provides pet-sitting while you run errands and dog grooming. Call 928-778-1944 for more information.
Artful Eye awarded
The Artful Eye Jewelers, 124 S. Montezuma St., was awarded first place at the Independent Jewelers Organization's National Design Contest. The winning piece is a 14k white gold pendant featuring white and blue diamonds, blue topaz and aquamarine.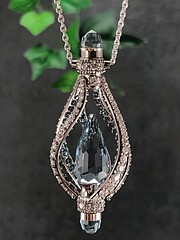 It was created by goldsmith Dave Rabellino and CAD/CAM designer Holly Stringer. It is on display at Artful Eye.
To submit items for the Courier's Need2Know, email twieds@prescottaz.com; for legal advertisements, email tbryant@prescottaz.com.
Editor's Note - this article has been updated to correct the phone number for Blue Quail VIP Pet Services.
More like this story
SUBMIT FEEDBACK
Click Below to:
This Week's Circulars
To view money-saving ads...