Originally Published: March 16, 2018 6:03 a.m.
It's an Irish kind of night at the Elks Theatre and Performing Arts Center as Kerry Irish Productions Inc. presents St. Patrick's Day in Ireland.
Producer Margaret O'Carroll said she discovered the Elks Theatre last year when doing An Irish Christmas at the venue, a concert which she said sold out. She saw it was such a gem she decided to have it as a stop-off point on tours, O'Carroll said.
Starting at 7 p.m. Friday, March 16, it's a show bringing The Kerry Traditional Orchestra (Jackie Moran, Ryan McKasson, Jesse Langen and Isaac Alderson), The Kerry Voice Squad (Koral Aakre, Katherine Trimble and Ashley Stanbury) and Connor Reider & The Kerry Dance Troupe together for a night of merriment from the Emerald Isle.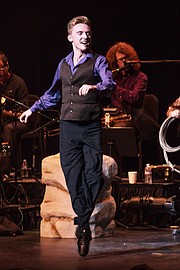 To put the show together, O'Carroll said she pulled the best together, noting she goes for the best artists. The tour musicians are superb, she said.
"They are so the best in the business," O'Carroll said. "When you have that, anything can happen."
She also brings in the best dancers because when you have the best you're never dealing with anyone who can do less than anything you want them to do, she said.
Tickets for the show are $35 for adults, $25 for seniors, $20 for children under 18 and $45 for opera box seats and can be purchased online at www.prescottelkstheater.com, by calling 928-777-1370 or at the door one hour prior to the performance.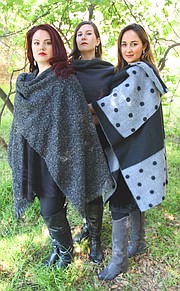 O'Carroll said she is from Western Ireland and has a rich background in both classical music and traditional music.
"What I love to do is sort of bridge that gap," she said. "It's an interesting, wide spectrum from which to draw."
This show really is a spectrum of dancing, music and sensing, O'Carroll said. This particular tour has some fantastic vocals involving the musicians and the singers as well, she said.
By Jason Wheeler, reach him at 928-445-3333 ext. 2037. Follow him on Twitter @PrescottWheels
More like this story
SUBMIT FEEDBACK
Click Below to:
This Week's Circulars
To view money-saving ads...