Woman-centric line of mattresses and bedding launches Walmart's new, online brand — Allswell Home
Business Wire
Originally Published: March 2, 2018 6:01 a.m.
NEW YORK — Walmart announced this week its new home brand Allswell Home, launching with the luxe, Debut Collection of mattresses and bedding.
To herald the company's collaboration with Allswell — a woman-helmed startup, led by Arlyn Davich – Walmart has renamed the king-sized mattress the "Supreme Queen," in recognition of all women who deserve the highest honor, the company said in its statement.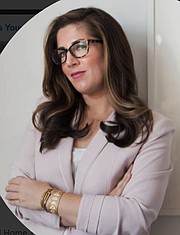 The collaboration — with Walmart's first homegrown digital brand — is part of Walmart's ongoing e-commerce strategy, to differentiate the assortment offered through its e-commerce sites and deliver convenient, online shopping for the company's expanding base of customers.
Allswell's first collection focuses on home's true sanctuary — the bedroom. Designed with women in mind, Allswell provides a seamless, digital experience for crafting a dream bed; from the optimal mattress to the perfect accent pillow and everything in between.
The collection, exclusively sold on AllswellHome.com, includes two mattresses — The Softer One and The Firmer One — and four limited-edition bedding sets, or "Bedscapes," curated by top tastemakers including Genevieve Gorder (TV host, HGTV), Rachel Parcell (blogger and women's clothing designer; Pink Peonies), Jeremiah Brent (interior designer; TLC) and Athena Calderone (entertaining expert; EyeSwoon). Each Bedscape embodies the tastemaker's design aesthetic. For example, Brent's Bedscape is named "New American," Gorder's "Globally Inspired," Parcell's "Modern Glam" and Calderone's "Tonal Textures."
Mattress prices range from $495 (twin) to $1,035 (Supreme Queen). Individual bedding items range from $60 to $350. The Queen Bedscapes, which include everything from pillows and fills to the accent pillows and throws, range from $980 to $1200.
Davich, the founder of Allswell Home, is a successful entrepreneur with a decade of CEO experience. She will oversee launch, growth, and operations as president.
"Women aspire to have a beautiful, well designed home, and not just a comfortable mattress," said Davich. "Now women don't have to choose form or function and they can have it all in a few clicks."
Allswell was named after extensive conversations with shoppers, especially women, about how they wanted to feel at home, particularly before resting their head on their pillow.
"We heard loud and clear that people craved the ability to feel that all is well in the world – both on the days when the stars aligned and through life's tougher moments," Davich said. "The name 'Allswell' embodies that philosophy."
Allswell's mattresses — both the Softer and Firmer versions — are 12-inches tall, come with a built-in plush topper, are encased in a specially-woven fabric, designed to feel cool to the touch, and are constructed with natural ingredients, like plant-derived oils, charcoal and green tea extract. The Softer One layers memory foams that provide both breathability and support. The Firmer One layers these same memory foams atop several hundred individually wrapped, 13-gauge coils for added support. Both mattresses are finished with a silver cording, as beautiful as it is strong.
On the bedding front, Allswell partnered with top mills and artisans to craft its sophisticated, modern and comfortable collection. The percale sheeting and duvets offer a light yet luxurious feel, achieved through a unique blend of cotton and Tencel, as well as a garment-washing process. Blankets and coverlets are stonewashed for a textured effect and lived-in appearance. Accent pillows and throws come in both bold patterns and muted colors, offering options for statement pieces or design versatility. Utility bedding — like duvet inserts and pillows — combine Hygro Cotton, hollow core yarn, which boasts temperature-regulating benefits, with hypoallergenic fiber fill.
In addition to its best-in-class products, Allswell will offer top-notch service and support throughout the customer journey. Allswell shoppers can choose between ground shipping and customized delivery, with the option to have their old mattress hauled away at no additional cost. The brand has recruited a roster of customer support agents ("Allstars") who assist shoppers with everything from pre-order questions to scheduling deliveries. More information is available at AllswellHome.com.
Allswell is a design-centric, digital brand that makes shopping for luxe mattresses and stylish bedding fast and fool-proof, the company said in its statement. Allswell creates a custom-designed look for home interiors. Visit the website AllswellHome.com to view the Launch Collection.
Walmart Inc. (NYSE: WMT) helps people around the world save money and live better — anytime and anywhere — in retail stores, online, and through their mobile devices, the company said in its statement. Each week, nearly 270 million customers and members visit Walmart's more than 11,700 stores under nearly 59 banners in 28 countries and eCommerce websites. 
— Information provided by Business Wire
More like this story
SUBMIT FEEDBACK
Click Below to: