Prescott Night Out creates comedy night

Originally Published: June 22, 2018 6 a.m.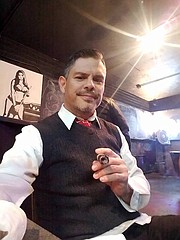 Come out and laugh with some comedy this weekend at Los Piños Mexican Restaurant created by San Martin Rodriguez of www.prescottnightout.com.
After hours and an R-rated performance only for those older than 18, the night sees four seasoned comedians taking the stage including a local Prescott comedian trying his act out and some from Phoenix, Rodriguez said.
"Some of the best comedians that are coming out of Phoenix," he said. "They basically go from one comedy club to the next and basically kill the stage."
The night's host is Armando Placencia, another comedian out of Phoenix who has worked with some of the biggest comedians around, has connections with Comedy Central and is a friend of comedian Gabriel Iglesias, Rodriguez said. In addition to Placencia, the night's other comedians include The Wolf and Derek McFarland as well as Ashley Rose as the night's headliner.
The show is on Saturday, June 23. Doors open at 7 p.m. and the show starts at 8:30. Attendees can enjoy regular menu items or order from the appetizers menu in the restaurant's showroom.
Though this is the first comedy night at Los Piños Mexican Restaurant, 1245 White Spar Road, Rodriguez said he's already done a few in the area and is looking to do more regularly. As of earlier this week, he said he was hoping to have regular shows on the last Saturday of every month. Plans are in the works to have a big name come out as well.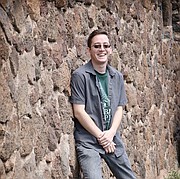 Tickets are $10 per person and seating is very limited. The presale tickets sold out the first day they were available, Rodriguez said.
"The desire and the want for comedy … they're picking up some speed," he said. "Comedy is definitely needed here, we have to have a laugh."
More like this story
SUBMIT FEEDBACK
Click Below to: