Three from GOP seek two Legislative District 1 seats
Originally Published: July 29, 2018 8:09 p.m.
For the Aug. 28 primary election, The Daily Courier is highlighting contested races. One of those is the three Republicans seeking the two seats in the State House Legislative District 1. They are incumbents Noel Campbell, David Stringer and challenger Jodi Rooney.
Other races have candidates, however they will not meet opposition until the general election. Reminder today, July 30, is the last day to register to vote in the Aug. 28 primary.
Name: David Stringer
Age: 70
Length of time in Prescott area: I have owned a home and business in Prescott since 2004.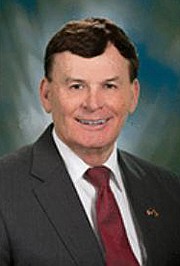 Occupation and Professional background: My professional training is in law and public accountancy. I have been a small businessman working in real estate investment and the lodging industry for most of my career. I am largely retired from the practice of law, but maintain an active license in Arizona.
Educational background: Bachelor's degree from George Washington University and a JD degree from the University of the Baltimore School of Law. This fall I will complete a master's degree in education at Arizona State University with a concentration in English as a Second Language.
What made you decide to run for the State Legislature?
I am currently finishing my first term in the State Legislature and running for re-election. My first term has been one of genuine accomplishment for the district. Along with my colleague, Rep. Noel Campbell, we have been successful in restoring HURF funding, returning lottery money to the county, and winning additional funding for the City of Prescott for PSPRS, to name a few. I am seeking a second term to finish the important work I have started.
What are the three main issues facing the State of Arizona?
Economic development, school funding, and infrastructure are three areas of primary importance. Economic growth and job creation begins with pro-business policies and keeping taxes low. Education funding and improving the quality of our public schools is also a top priority. I am a strong supporter of parental choice in education, raising academic standards and improving student options for trades and technical training. A third key issue is infrastructure. I campaigned on a fix to 1-17 that did not involve a toll road. ADOT recently announced a plan to build new lanes on 1-17 without tolls or higher taxes.
What are your goals and priorities as an Arizona legislator?
My personal goal as a legislator is to protect the constitutional freedoms and quality of life of our citizens. Government efficiency can be improved thru the budget process and legislative oversight. Our public school system needs a stronger hand. Arizona needs higher academic standards for students and higher professional standards for teachers. Public safety is the most important duty of government.
Name: Noel W. Campbell
Age: 76
Length of time in Prescott: 21 years
Occupation: AZ State legislator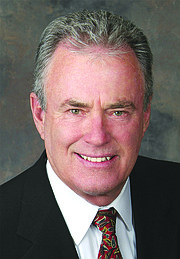 Professional background: U.S. Naval officer/pilot; Special agent U.S. Customs Service; U.S. Forest Service tanker pilot
Educational Background: Bachelor's degree, Business Administration, Arizona State University, 1965
What made you decide to run for the Arizona Legislature?
After retirement, I had a strong desire to continue to serve my community. I also believed my previous military career gave me the temperament to withstand the pressures of political life so as to keep focused on the people's work. In the military, your word is your bond and this adage has served me well at the Capitol.
What are the top three issues facing the State of Arizona in the coming term?
As always, the main challenge will continue, as constitutionally mandated, to balance the state budget and also properly fund public education. Another pressing need is how best to raise revenue to meet our transportation needs to make Arizona an economic force with world-class infrastructure. Lastly, with our ever-increasing population, the time has come to revisit water law to protect this vital resource — especially in rural Arizona.
What are your goals and priorities as a State Legislator?
One of our government's main duties is to build and maintain the highways, roads, bridges, and airports. As Chairman of the House Transportation Committee, my main priority will be to secure funds so Arizona can economically compete with a world-class infrastructure. When businesses have efficient ways to move their products to markets and workers spend less time in traffic, our society prospers. Another priority of mine is water management policy/law in our state. The conflict between groundwater and surface water rights is coming to a head given the impact of the severe drought in the southwest United States.
Name: Jodi Rooney
Age: 58
Length of time in Prescott area: 12 years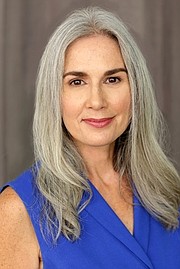 Occupation and professional background: Councilmember, Town of Prescott Valley; Transportation professional
Educational background: Bachelor of Biology, Augustana College, Rock Island, Illinois
What made you decide to run for the Arizona State Legislature?
We enjoy an amazing quality of life and I am running to keep it that way. I believe the time is right to invest my qualifications toward a stronger, safer, more robust Arizona. I get things done by keeping a level head, listening carefully, and working well with others.
What are the three main issues facing the State of Arizona in the coming term?
Water
The economy and workforce
Smart growth
Opioid epidemic
What are your goals and priorities as an Arizona Legislator?
I've had a successful career because I deliver. Having years of leadership and solid government experience at multiple levels, I will continue to strive to be the best legislator I can. My priorities include: responsible reinvestment in public education; promoting economic development; and being the champion for the I-17 transportation corridor.
More like this story
SUBMIT FEEDBACK
Click Below to:
This Week's Circulars
To view money-saving ads...