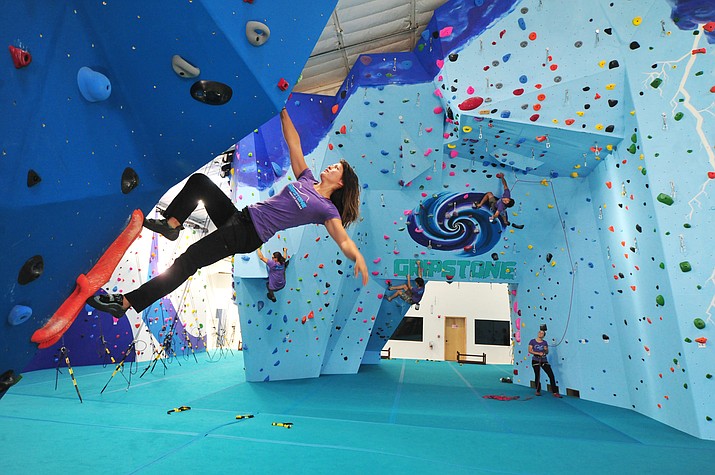 Originally Published: July 21, 2018 9:17 p.m.
Gripstone Climbing open for business
Gripstone Climbing, an indoor climbing gym in Prescott, has opened for business.
After hosting its grand opening on Friday, July 20, the business officially opened its door for regular business on Saturday, July 21.
The gym, located at 319 N. Lee Blvd., is 11,000 square feet and has 9,000 square feet of climbing walls that are up to 30 feet tall.
It also features a cafe, yoga studio, fitness room and showers. There is a party room for birthday parties, team building and private events. For more information, call 928-458-7579.
Lindo Mexico opening restaurant in PV
Lindo Mexico, a family-owned restaurant with one location already in Prescott, is opening a second location in The Crossings shopping center along Highway 69 in Prescott Valley.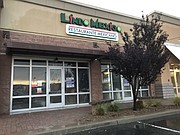 The owners plan to start hiring for the new location in the coming weeks. No opening date has yet been set.
Plaza View Ballroom offering in-house catering
The Plaza View Ballroom, an event and wedding venue in downtown Prescott, now offers in-house catering with a commercial kitchen.

"This allows us to serve you the highest caliber of food with the best ambiance in Downtown Prescott," said Bobbie Jane Tucker, the business's director of sales and marketing.
Located on the 3rd floor of the 1929 historic Old Capital Market Burmister Building on Gurley Street, the business can be reached by calling 928-460-3335.
Northern Arizona Orthopaedics partners with HOPCo
Northern Arizona Orthopaedics (NAO), located at 3200 N. Windsong Dr. in Prescott Valley, has formed a partnership with Healthcare Outcomes Performance Company, (HOPCo).
NAO specializes in bone, joint and spine care, and HOPCo manages orthopedic practices and hospital service lines across the county.

"We have been impressed with HOPCo's interest in, and capacity for, clinical innovation," says Tim Bonatus, DO, Chair of the Board of Directors and Company President, "More importantly, HOPCo has been impressed with NAO's brand and corporate culture, the quality of care provided, and the history of our leadership in the community."
To submit items for the Courier's Need2Know, email twieds@prescottaz.com; for legal advertisements, email tbryant@prescottaz.com.