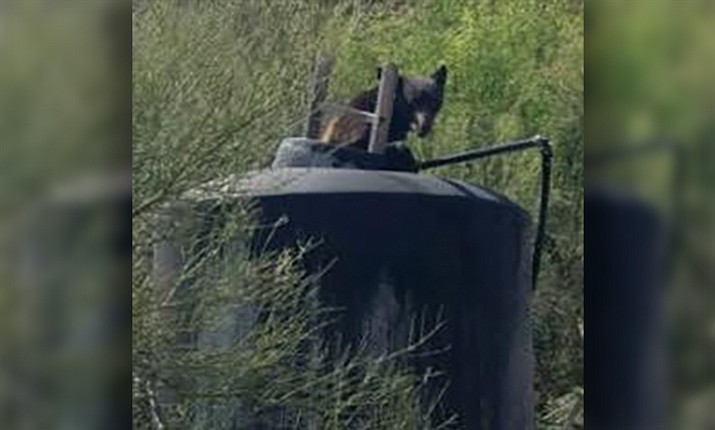 Originally Published: July 21, 2018 12:02 a.m.
A black bear trapped in an uncovered water storage tank in Arizona was saved by a ladder.
According to Arizona Game and Fish Department Tucson, the bear fell into a water storage tank located south of Globe, Arizona.
A rescuer discovered the bear and placed a ladder into the opening allowing the bear to climb out.
In a July 20 post on Facebook Game and Fish officials said it was fortunate there was only a little water in the tank, otherwise the animal would have drowned.
The agency also posted this warning:
"Landowners and homeowners, ensure water sources are secured, or not so deep as to accidentally drown thirsty wildlife. Provide an escape ramp, if only a tree branch. Past instances of trapped or drowned wildlife include deer, coatimundi and hawks. Small mammals are especially vulnerable."
In the post, Game and Fish officials asked residents to donate to a program called Water for Wildlife, which hauls water out to areas where animals are suffering due to the extended draught in Arizona.
If you would like to donate to the water fund, you can text "SENDWATER" to 41444. You will receive a text response with a link where you can make a one-time or recurring donation. Click here to go directly to the MobileCause donation site.